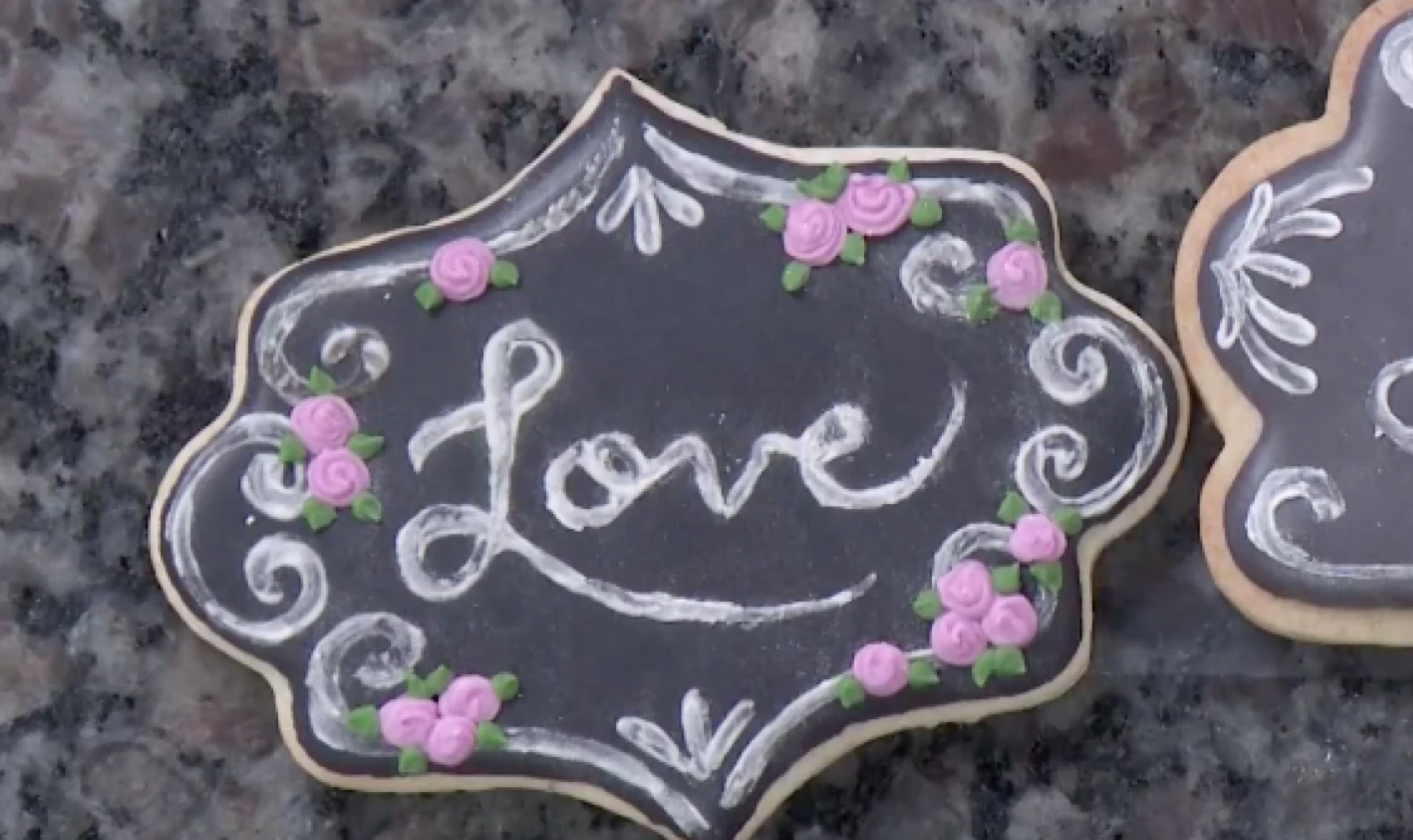 Before those wedding bells ring, you've got to shower the bride! And every celebration of love needs a few extra-special touches… like these cookies.
Start with a cool chalkboard look and then personalize them with the bride's initials, wedding date, or the couple's monogram!
Chalkboard Bridal Shower Cookies
Level: Easy
Yield: Makes 1 dozen cookies
What You Need
1 dozen sugar cookies, in your desired shape, baked and cooled
Corn starch
Flood consistency icing, black
Medium-consistency icing, white
Stiff consistency icing, pink and green
Disposable piping bags
Piping tips #1 and #3
Small, soft brush
Fine tipped brush
Instructions
1. Ice Your Cookies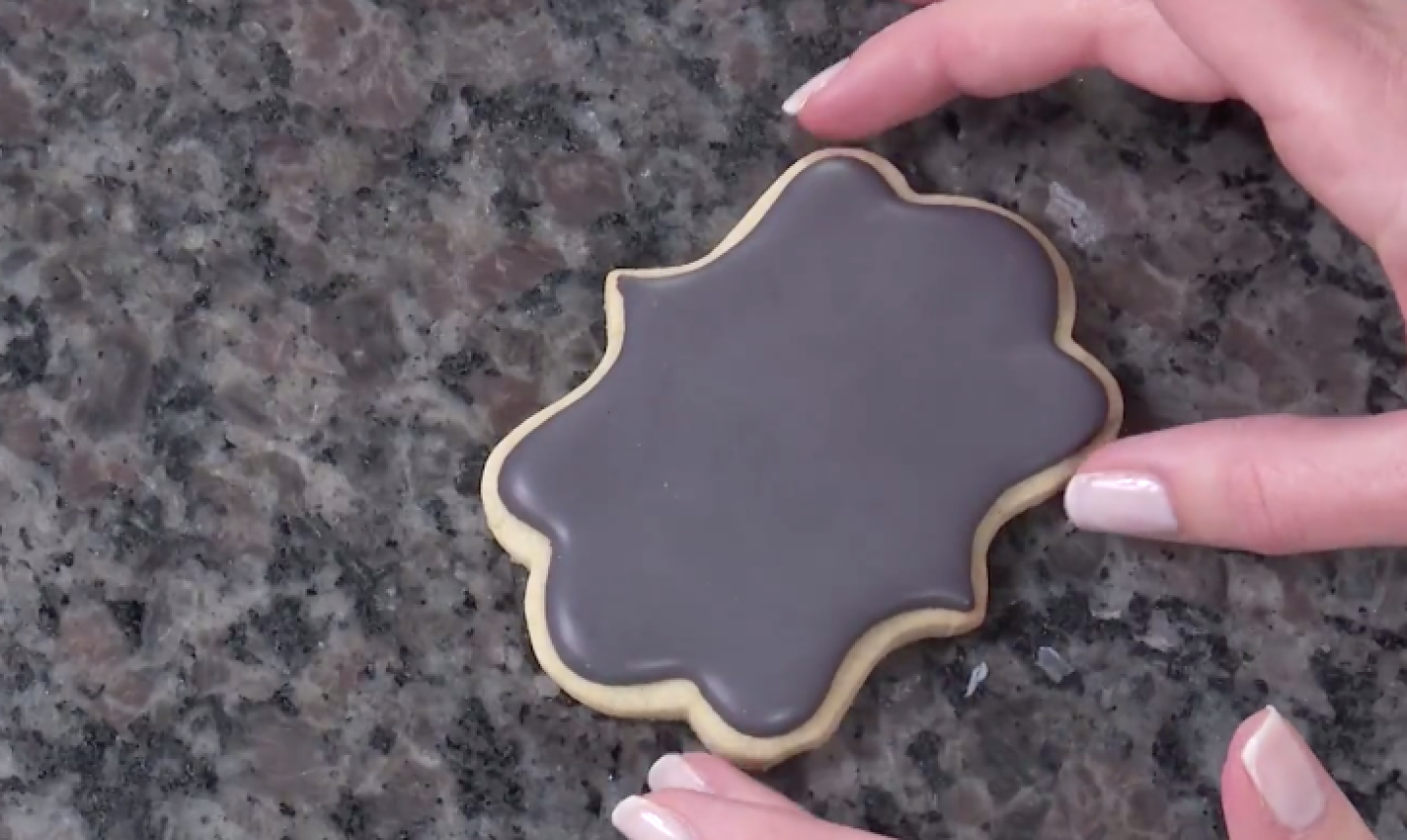 Fit your piping bag with a # 2 tip and fill it with black flood consistency royal icing.
Pipe and flood each of your cookies. Let dry.
2. Make It "Chalky"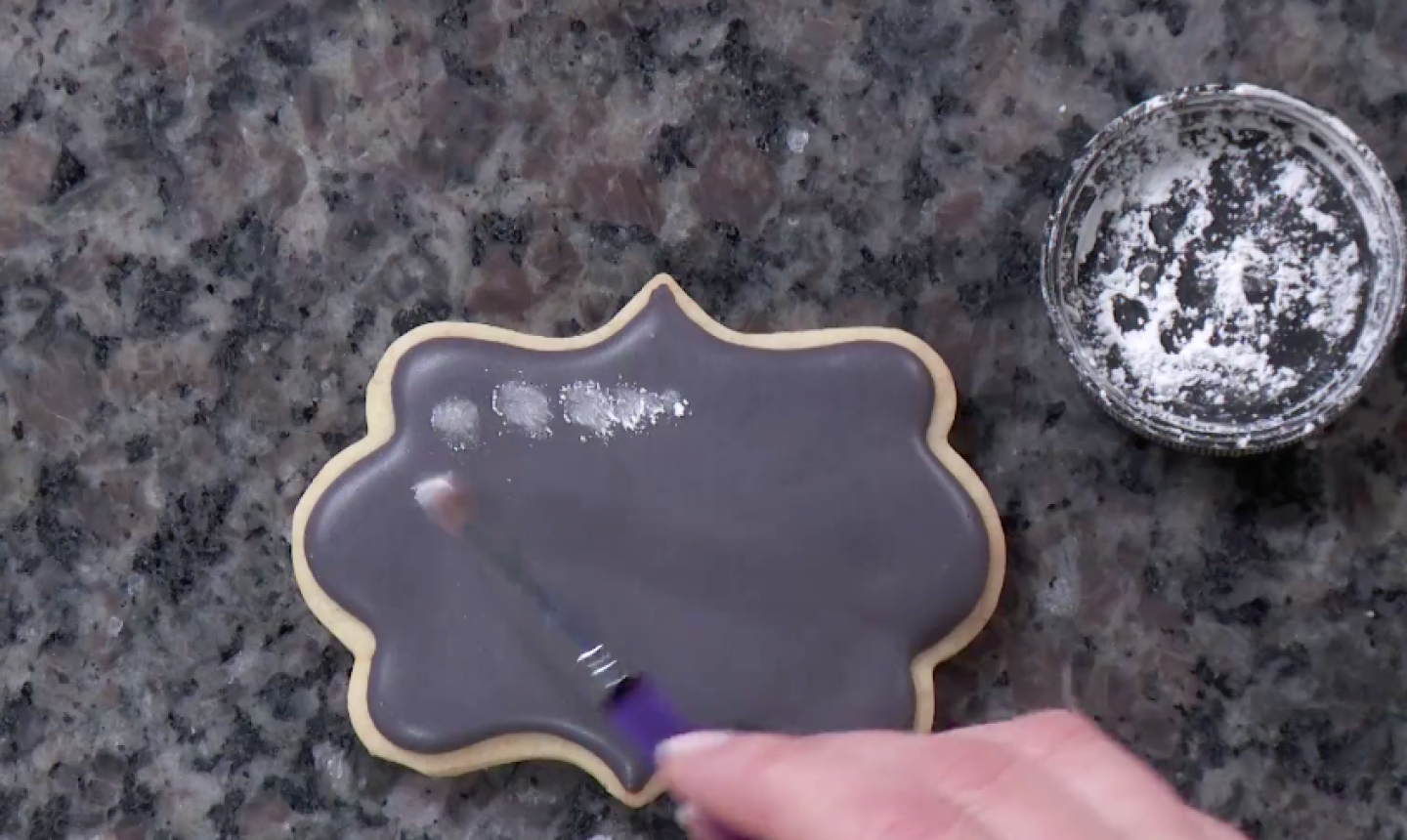 Using your round brush, start dabbing cornstarch on the surface of the cookie.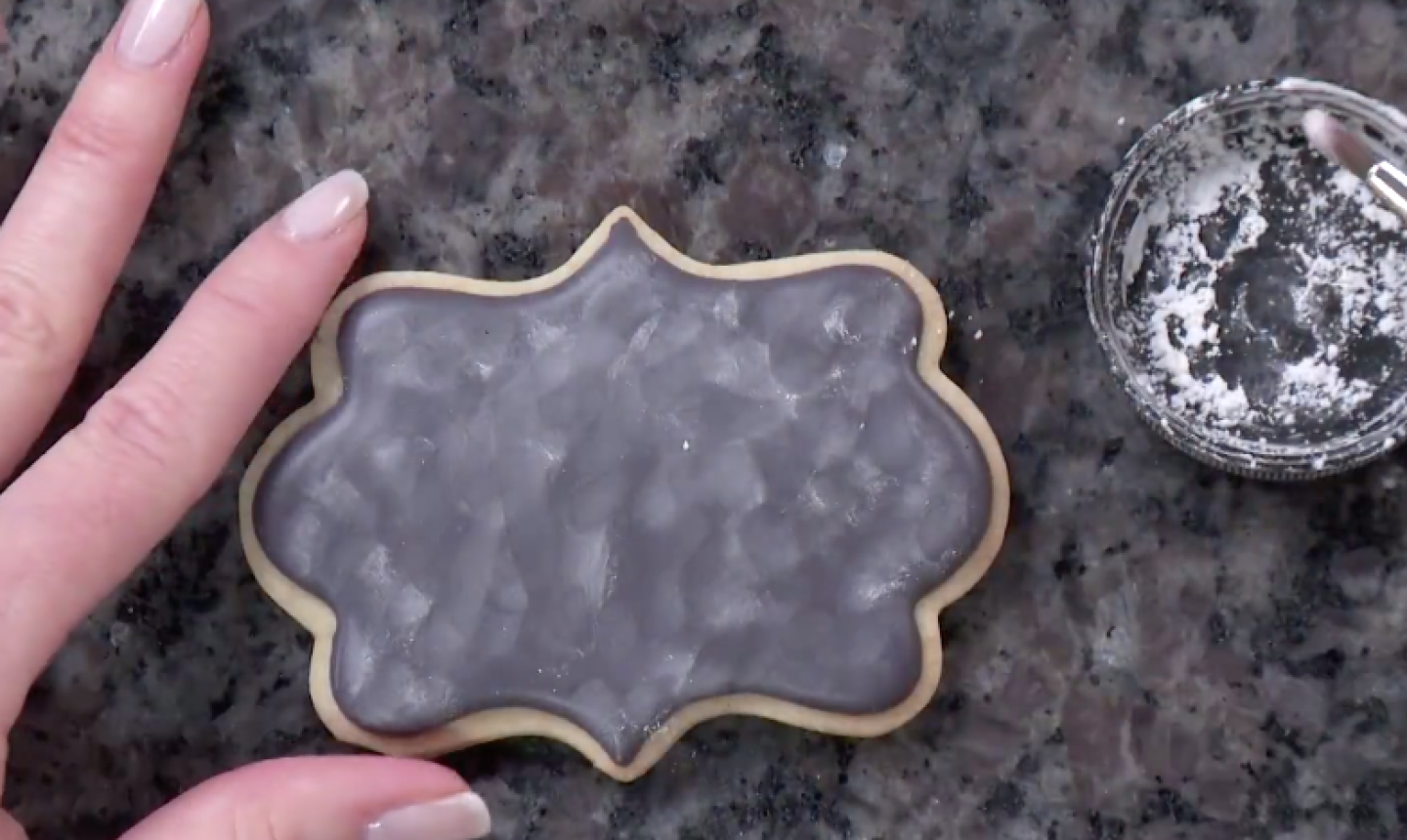 Cover the whole surface of the cookie, allowing it to look uneven and streaky … you're going for a chalk effect here!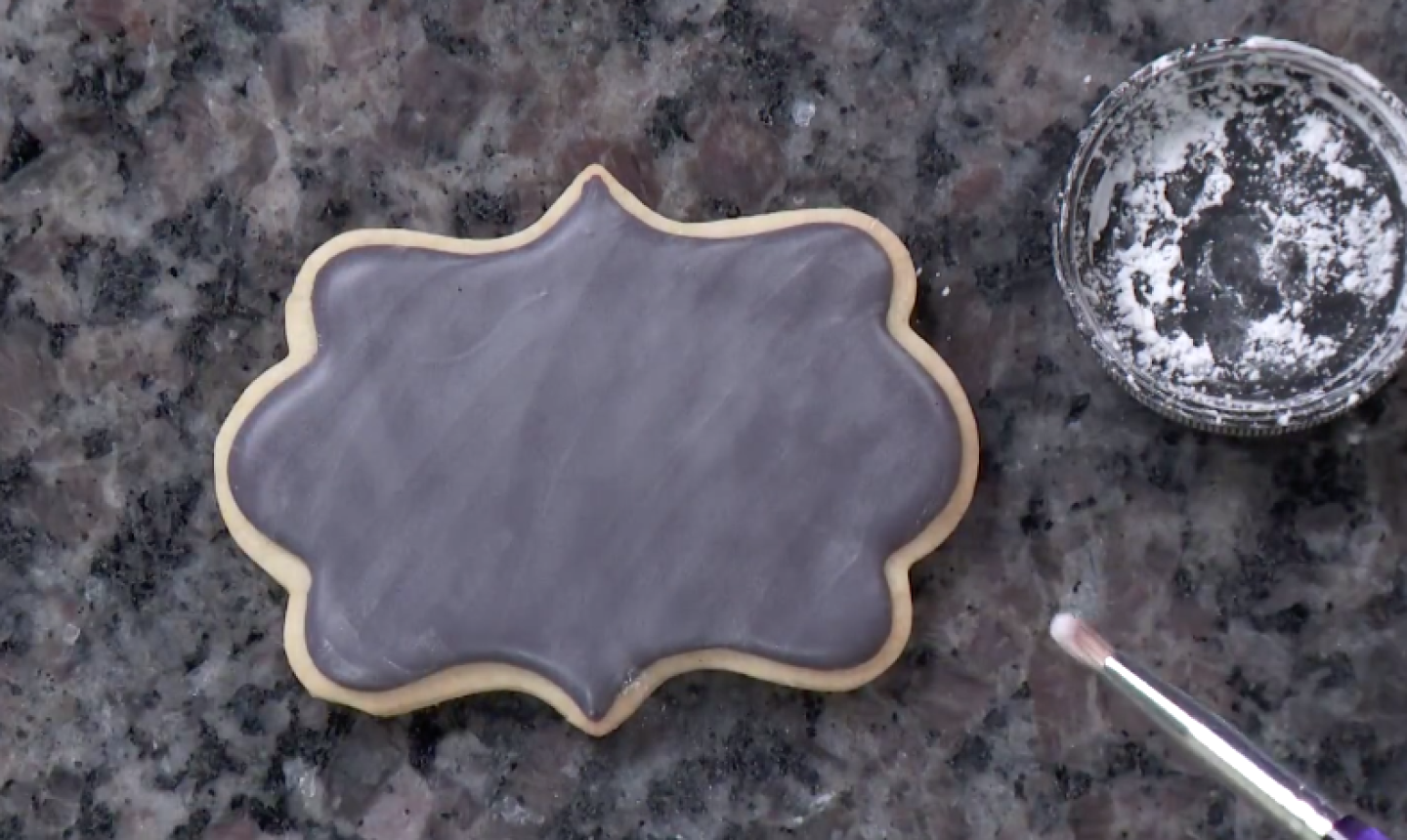 Dust off any excess so you have a smooth surface to continue working on.
3. Pipe The Border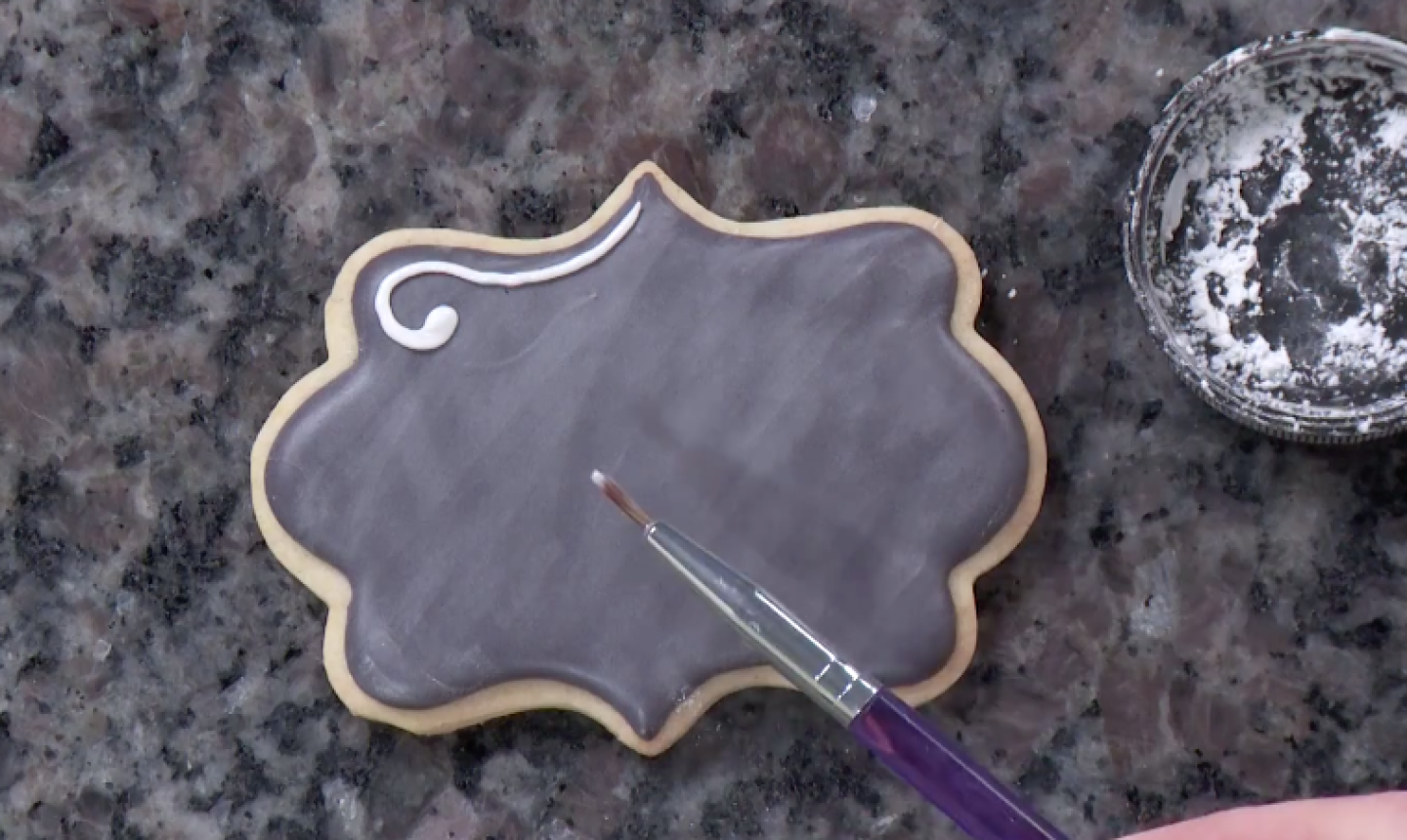 Now to add the pretty filigree pattern! You'll need your piping bag fitted with a #1 tip and filled with medium-consistency icing.
Working one section at a time, pipe a swirl following the outline of your cookie.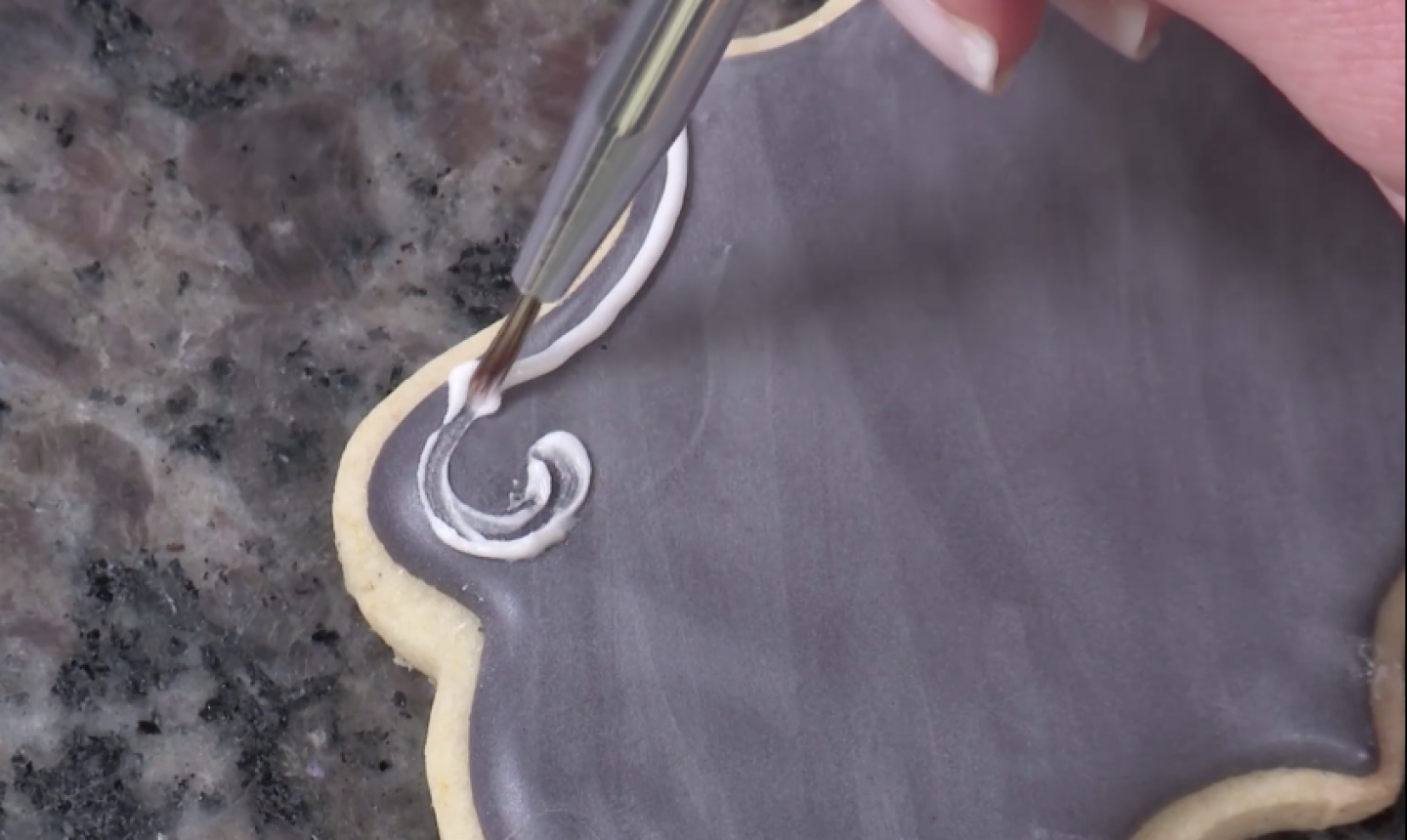 Then, moving quickly, take a fine tip brush dipped in water and wipe away some of the icing.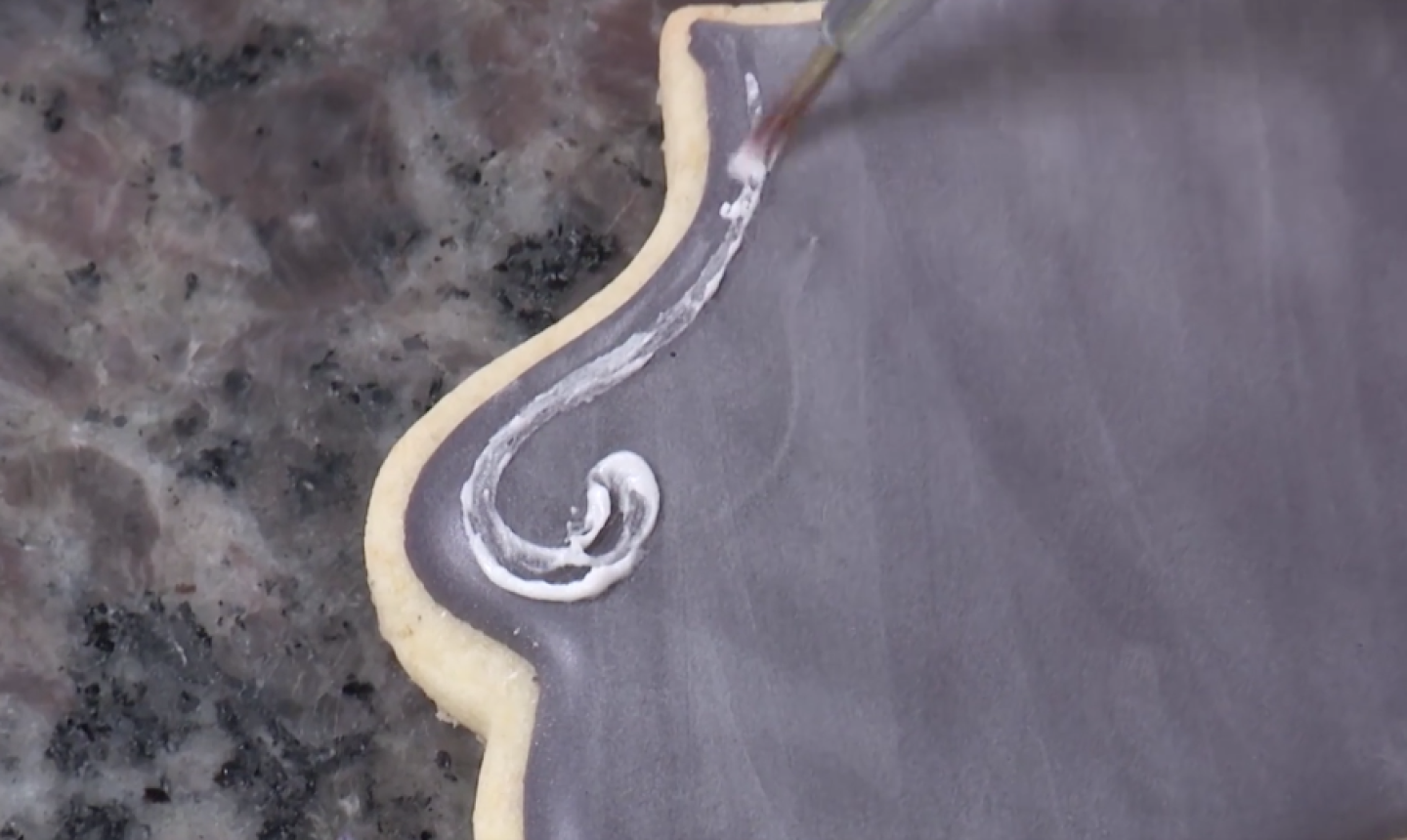 Wipe your brush on a paper towel, and continue removing icing until you have a faint line that resembles chalk. (You want it to appear a bit uneven, thicker in some spots than others.)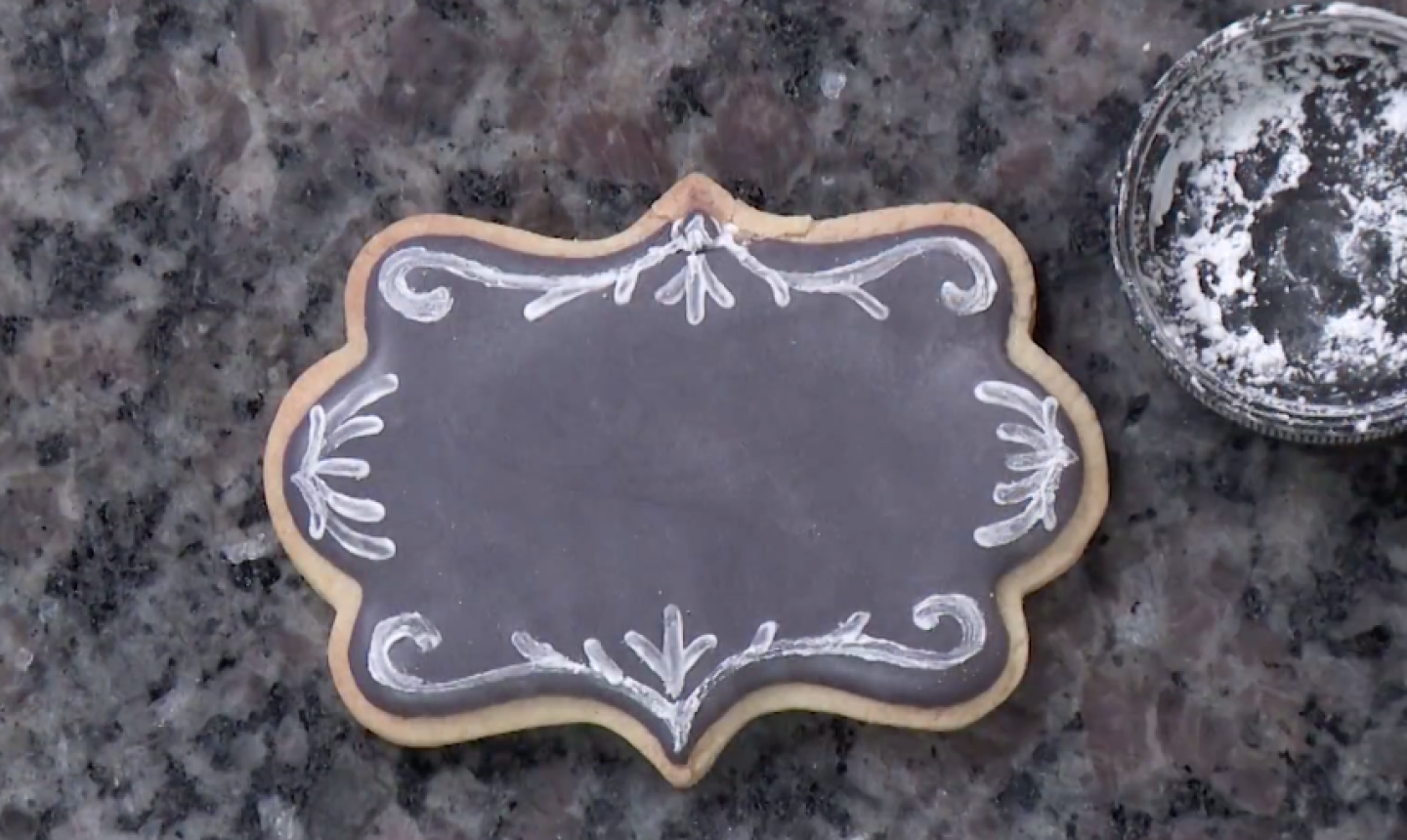 Continue this technique around the cookie until you've completed the border.
4. Add Some Text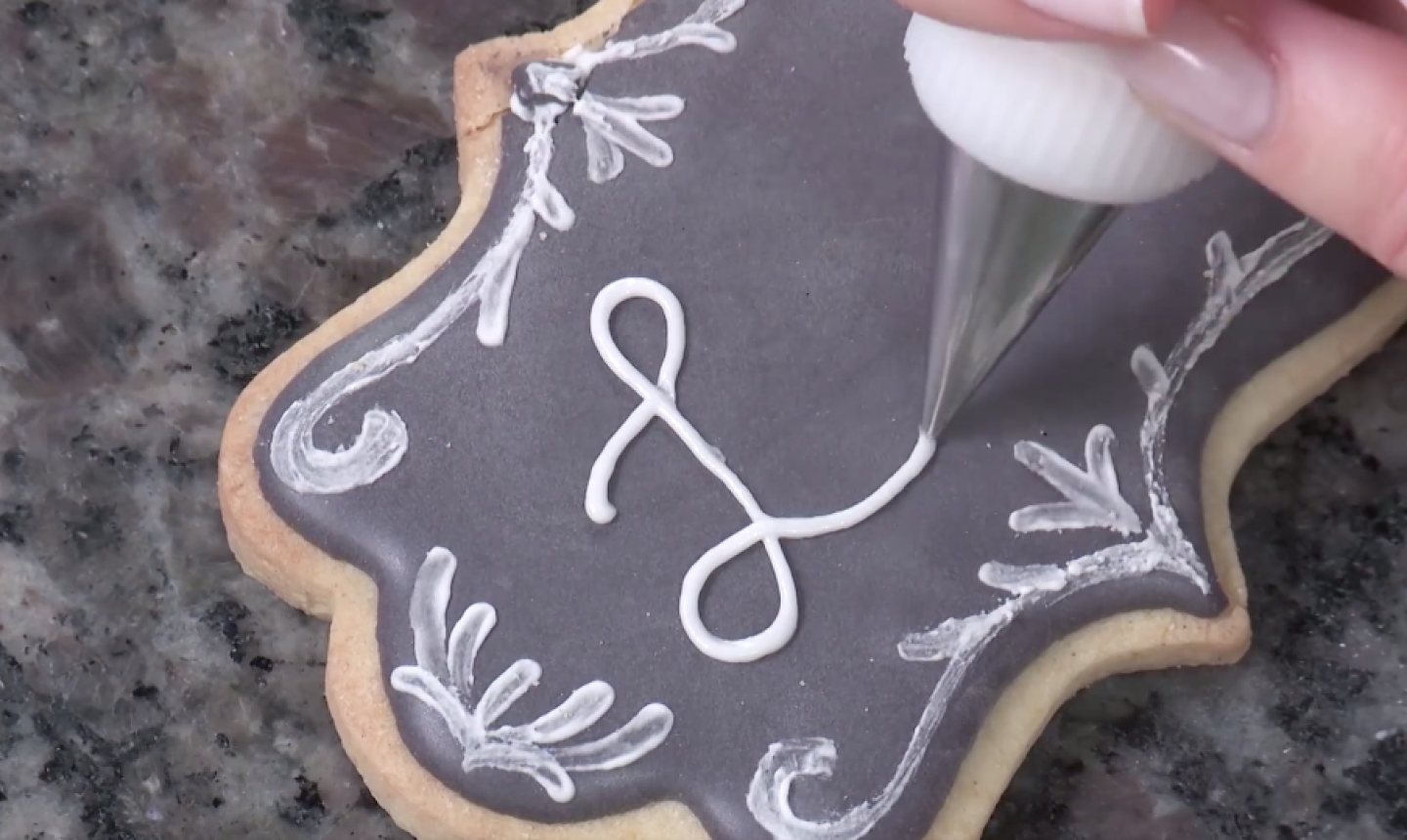 Using your same white icing, pipe on the first letter of your message. (We're spelling out love, but you could do the bride's name or couple's monogram.)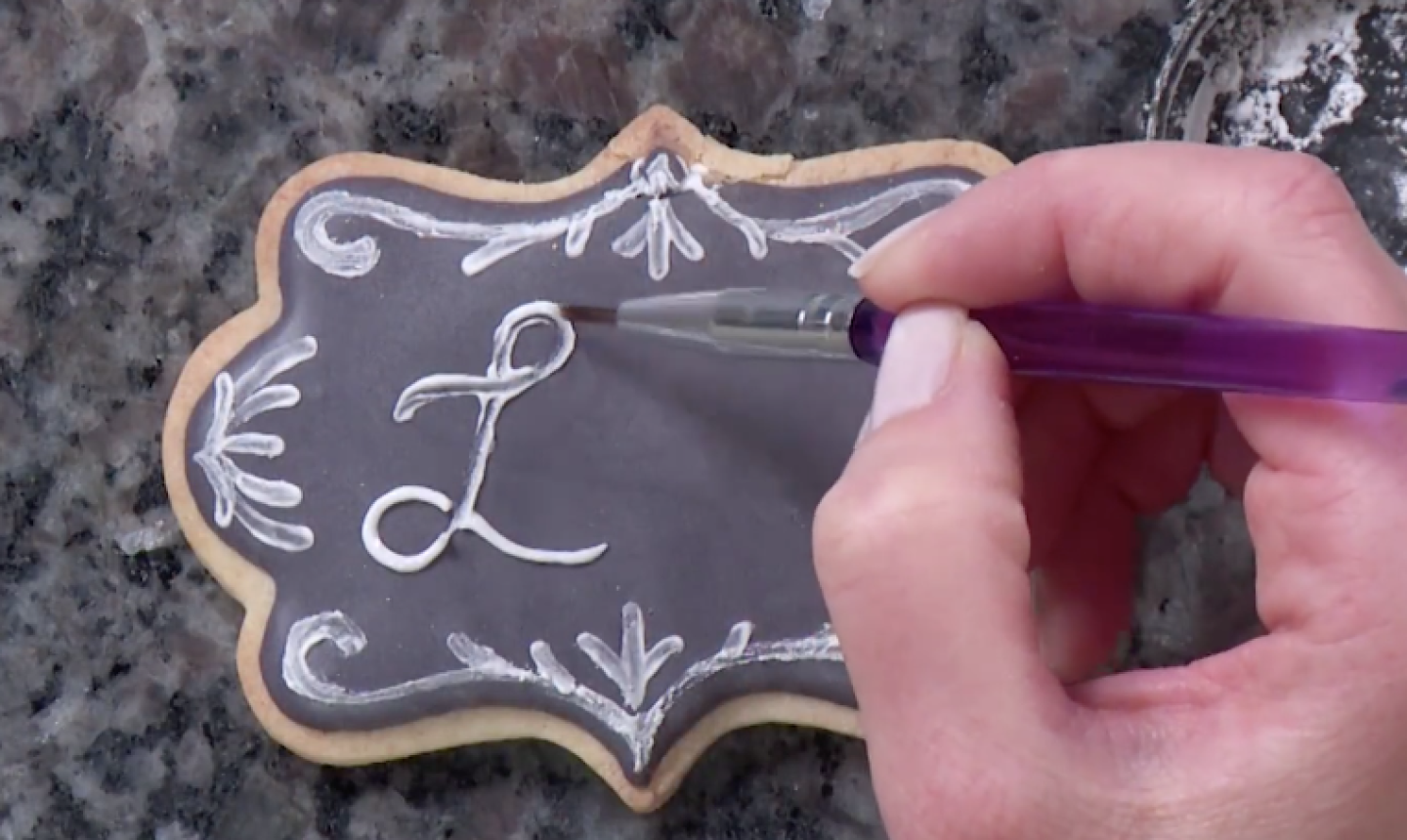 Then, use your brush to wipe away most of the icing as you did with the border.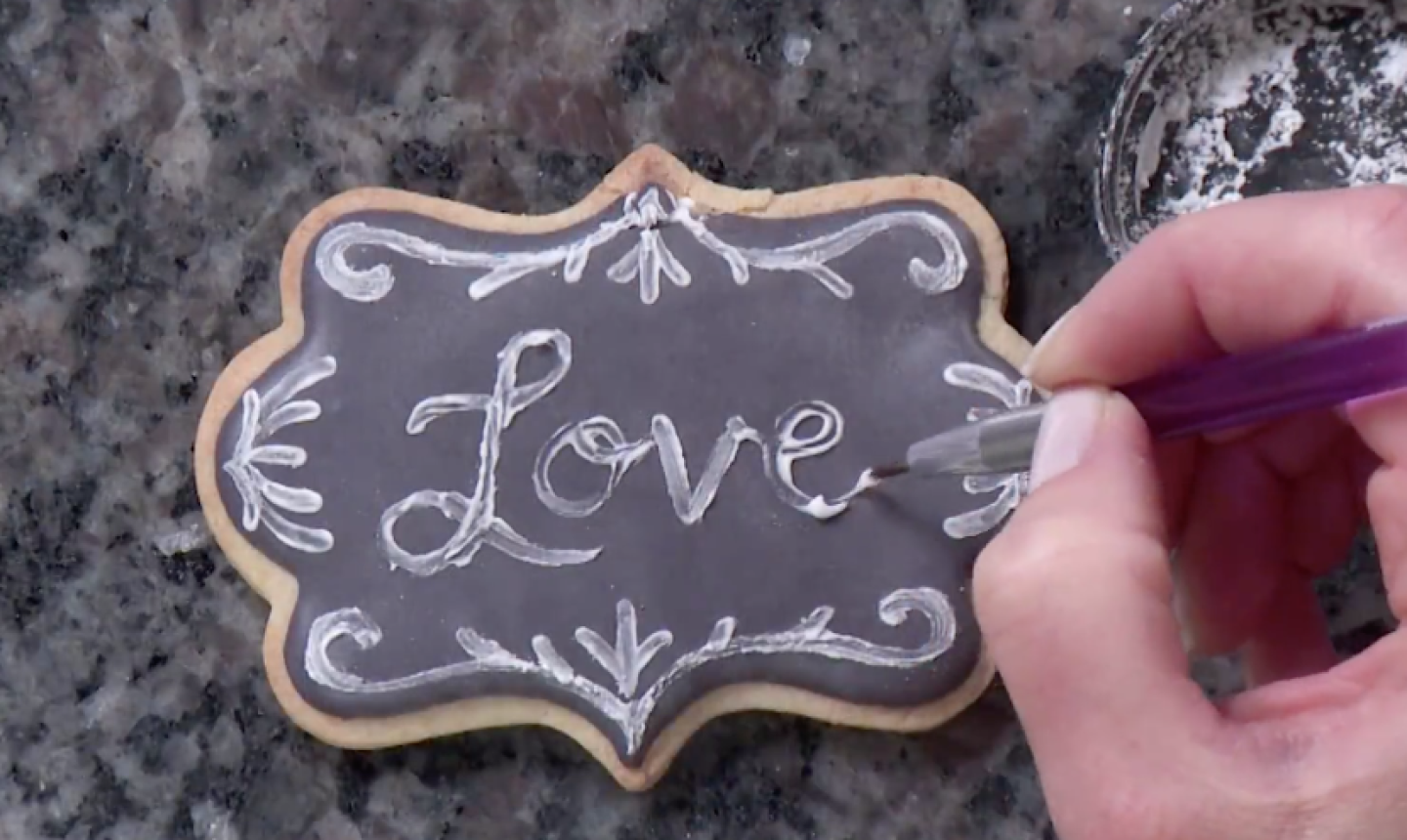 Continue this process until you've spelled out your entire message.
Pro Tip: Nervous to freehand with a piping bag? Scratch your letters into the icing first with a scribe tool to create a guide.
5. Decorate With Roses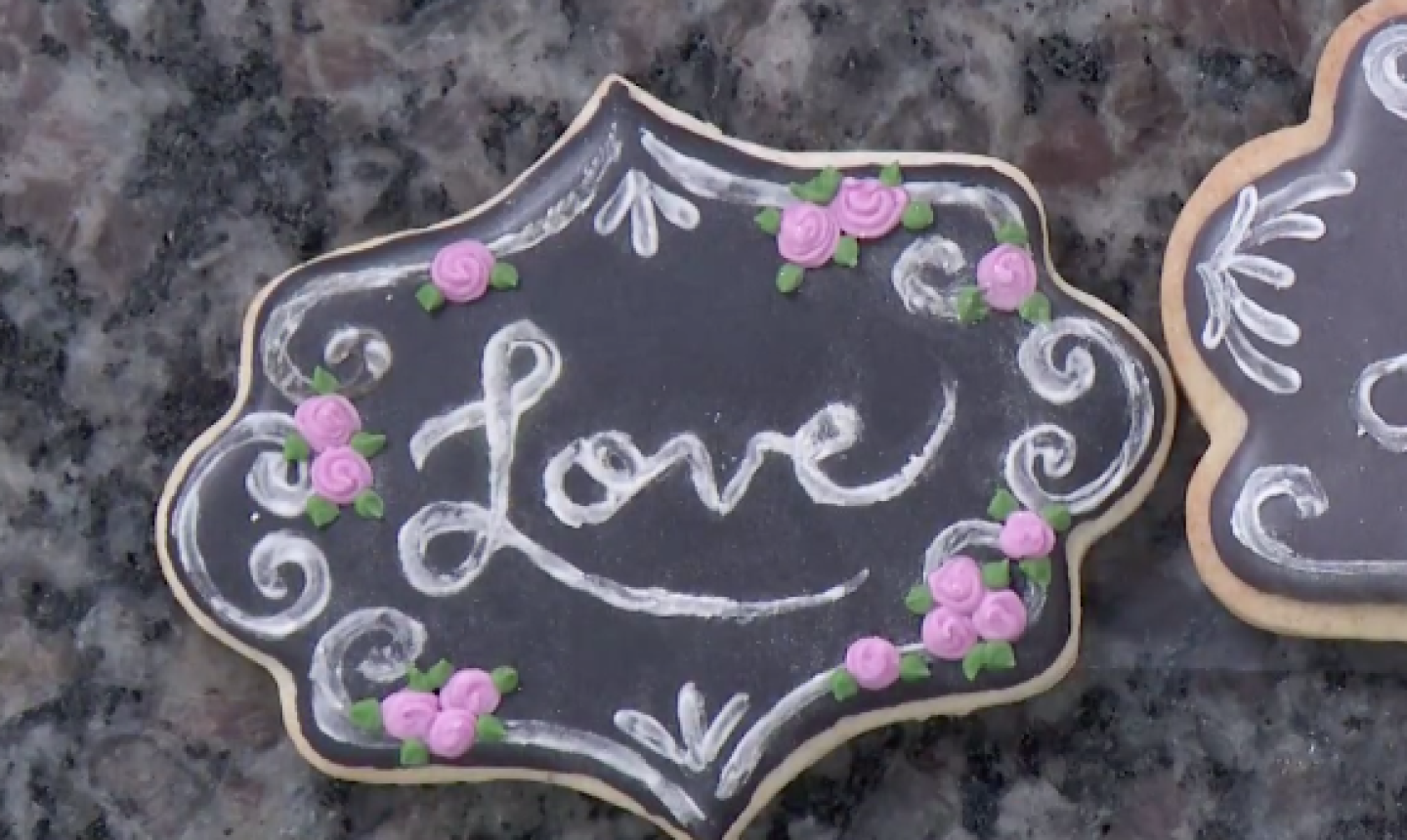 You can really add whatever decorations you like, but we love a pop of color with little pink roses.
To make the royal icing roses, use stiff-consistency pink icing and a number 3 tip to pipe tiny swirls of onto your cookie. Then, add leaves with stiff-consistency green icing piped in a tear drop shape.