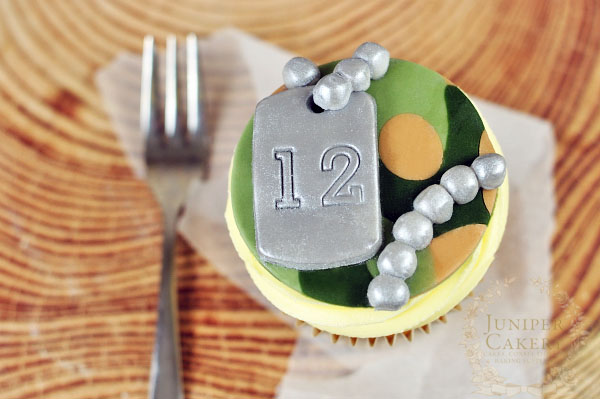 Whether it's the Fourth of July, Memorial Day or just a hunting or summer camp-themed party, camouflage fondant makes your desserts look incredibly cool. The best part? It's so easy, your little cake decorators can get in on the fun.
Camouflage Fondant
Level: Easy
What You Need
Fondant in three different colors (buy it or make your own)
Fondant rolling pin
Round cutters
Corn starch
Pro Tip: We used fondant in traditional camo colors — a light murky green, dark green and brown — but you can use any color combo you like.
Instructions
1. Shape the Fondant
Separate each color of fondant into lots of different-sized balls. Roll some of those balls into fat, rope-like shapes and curve them into Ls. Try to make each ball or rope vary in size to help make your camouflage pattern more random in style.
2. Group Together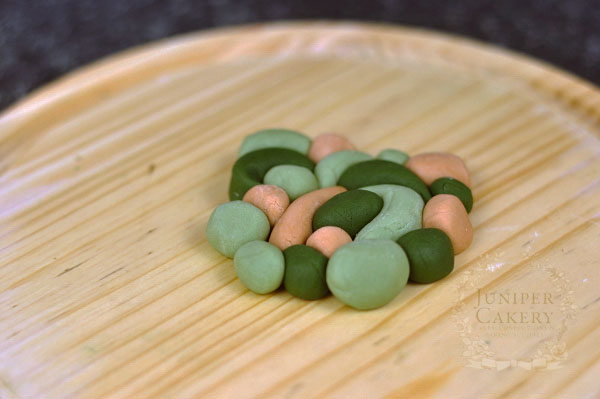 Dust your work surface with corn starch and place your colors together. Make sure the colors are spread out so they'll blend together without any awkward big chunks of the same color.
Once grouped, push them down and inwards with your hands so they're nice and compact.
3. Roll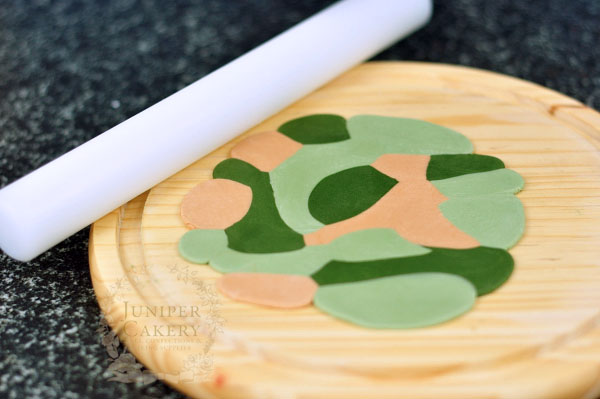 Roll the fondant out in different directions to spread the colors.
Pro Tip: To create smaller camouflage "splodges," add smaller balls or ropes on top and roll these into your rolled-out fondant. Just note this can make your fondant a little thinner due to the extra rolling.
4. Decorate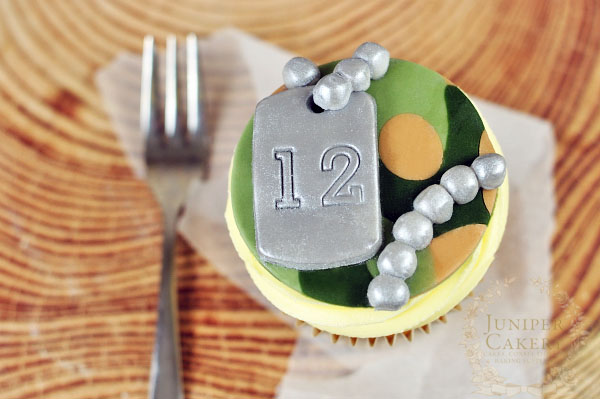 Use your camo fondant to decorate however you'd like! We used a round cutter, then placed the circles on top of frosted cupcakes and added a dog tag. The possibilities are endless — you can cover an entire cake in camouflage and add little gum paste soldiers, hunting gear, anything!
Photos by Juniper Cakery.