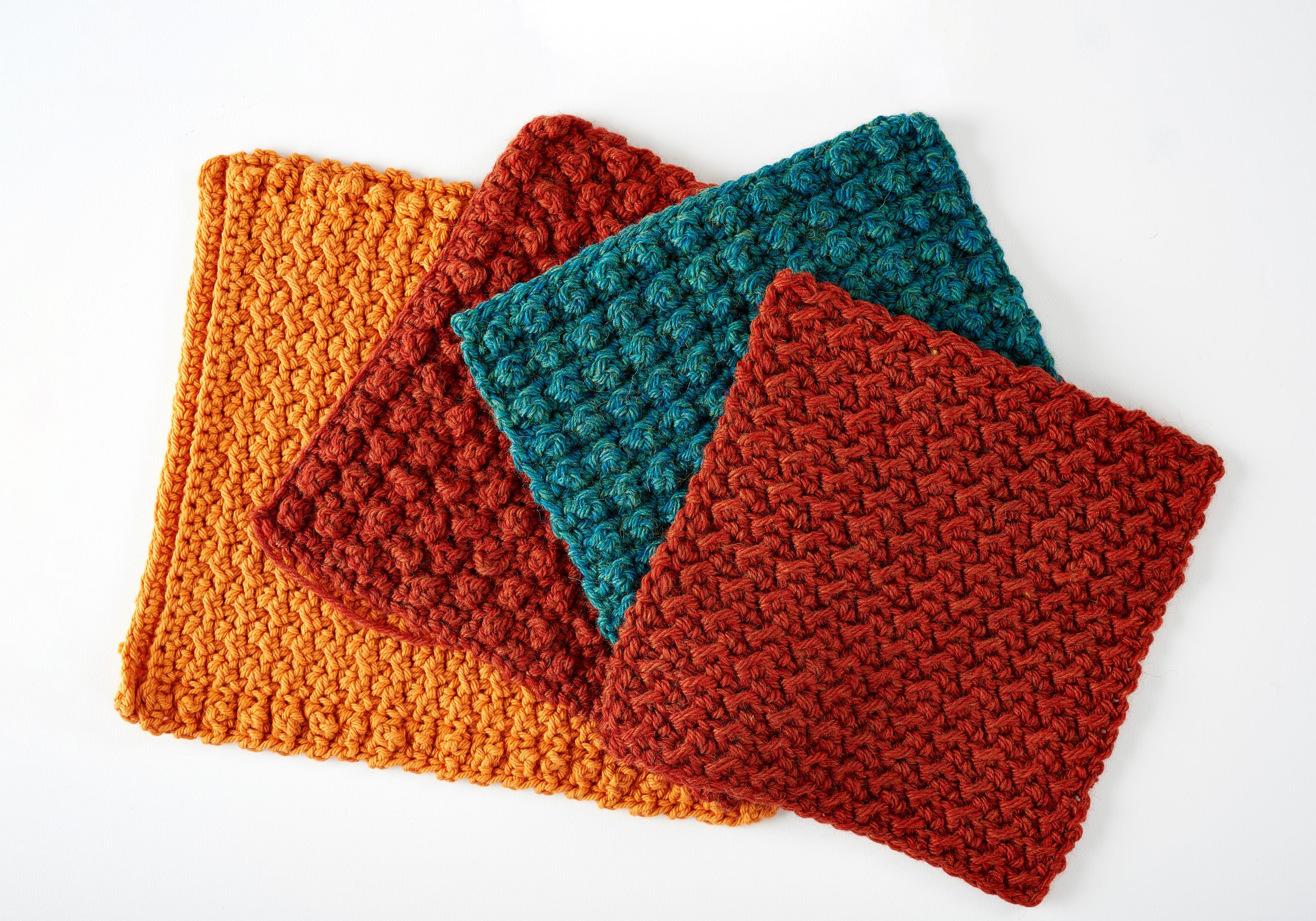 It's easy to have a love affair with chunky yarn. Also called bulky yarn, it's super cozy and makes your crochet projects work up super quickly. It also enlarges your stitches so you can really see their detail.
But not all stitches are ideal for chunky yarn crochet. Some, like the ones below, are better than others at amplifying your design. Keep reading to learn the best crochet stitches for chunky yarn.
1. Single Crochet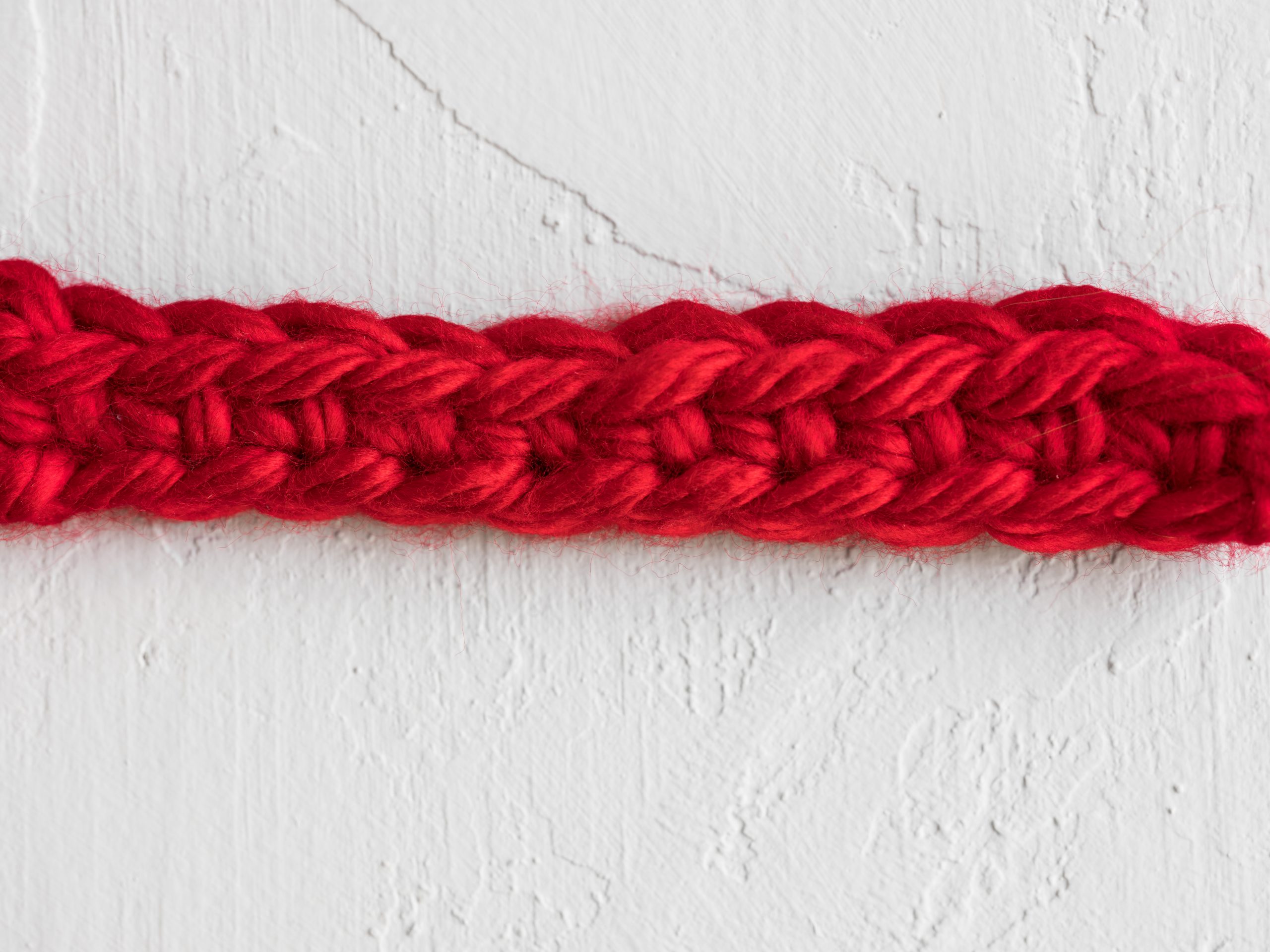 This humble stitch is a beautiful one, especially when done in chunky yarn that allows you to see every twist and curve. Single crochet is particularly great for finger crochet projects using this yarn weight.
TRY IT
2. Double Crochet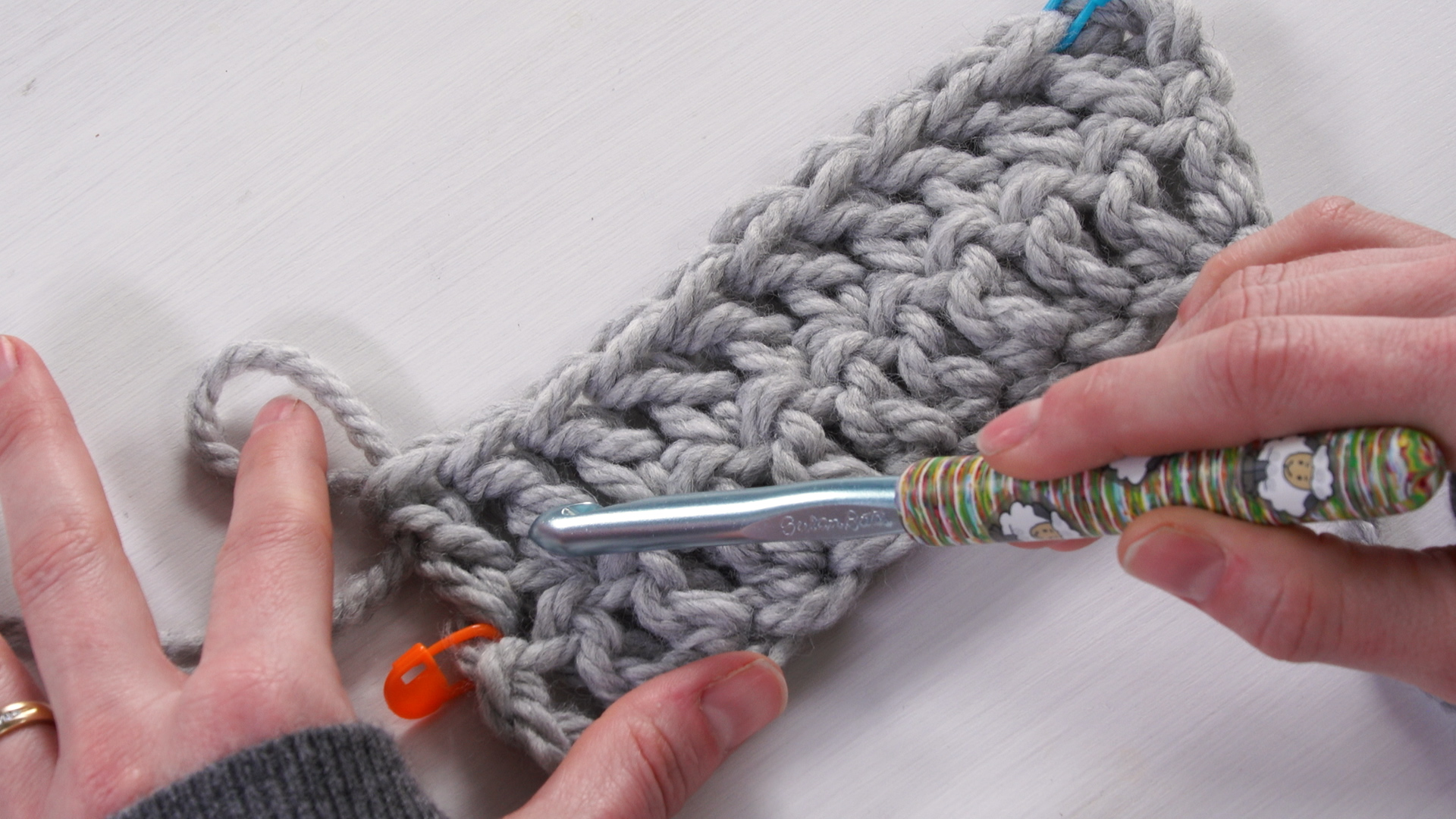 If one is good, two is better. Double crochet is more or less two single crochet stitches atop one another, and it also benefits from the enlarged format of crochet with a bulky yarn.
TRY IT
3. V-Stitch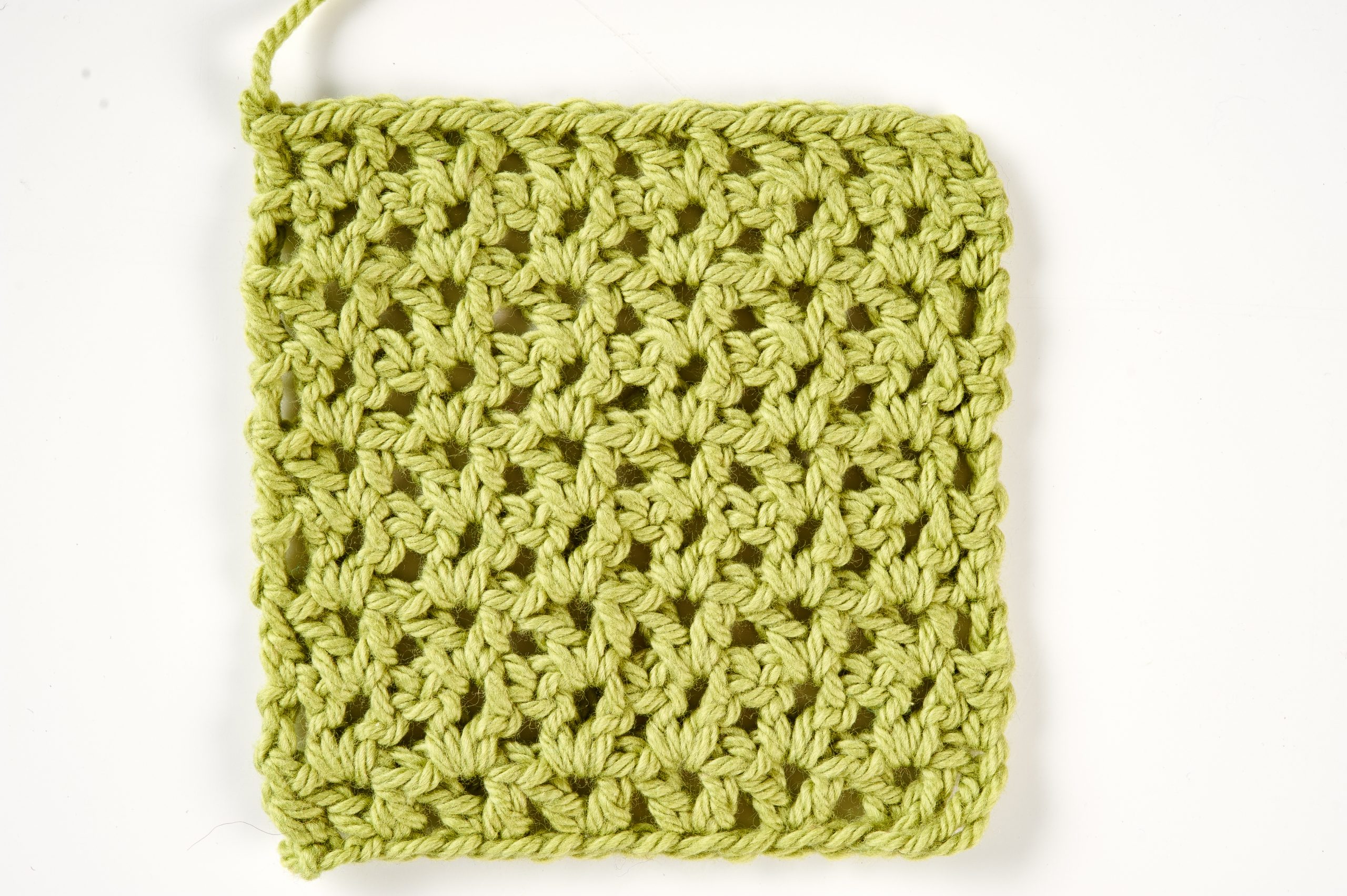 The V-stitch is a variation of the double crochet stitch. It uses spacing and works two stitches into one spot to create a row of Vs.
TRY IT
4. Half Double Crochet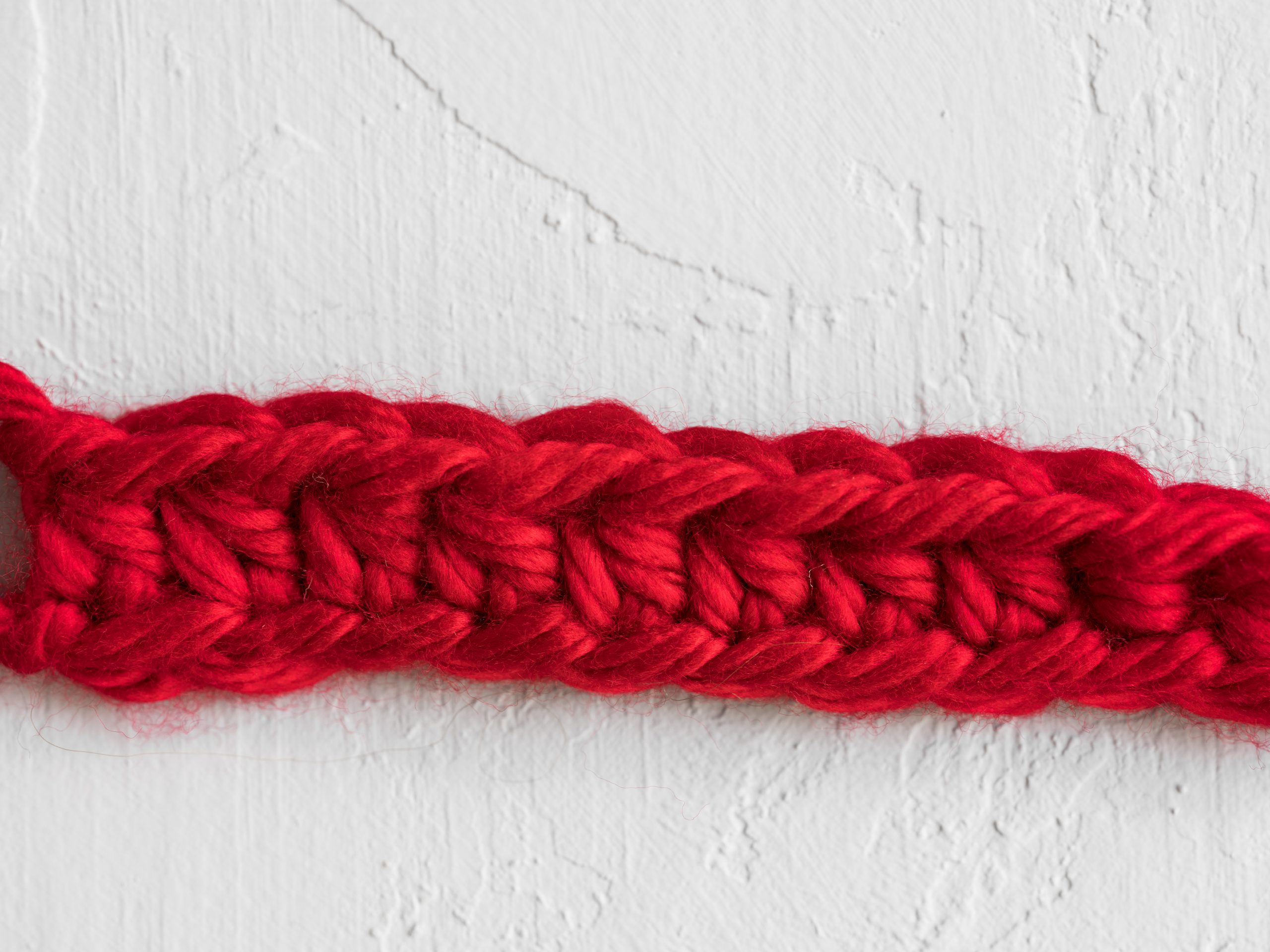 Half double crochet (hdc) is another basic crochet stitch you can really highlight with large yarn. Because of the way it's worked, HDC has more twist (and a third loop) than single and double crochet.
TRY IT
5. BLO Basic Crochet Stitches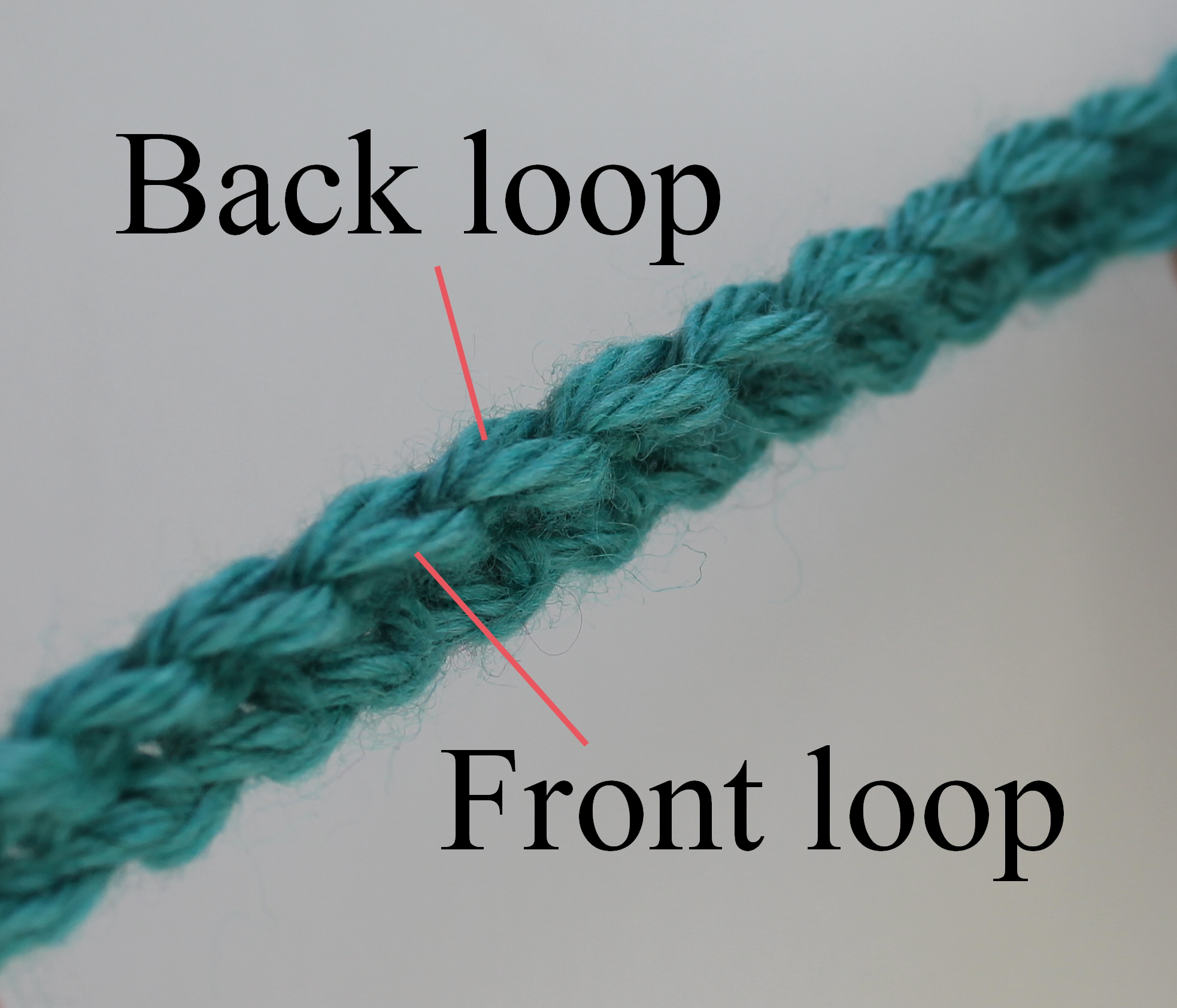 Working in the back loop only is more of a technique than a stitch, but it's worth mentioning because it works so well for bulky yarn. You may find it easier to insert large crochet hooks into just the back loop of a project, and the ridge effect created by working in the back loop is beautifully exaggerated for amazing texture.
TRY IT
6. Post Stitches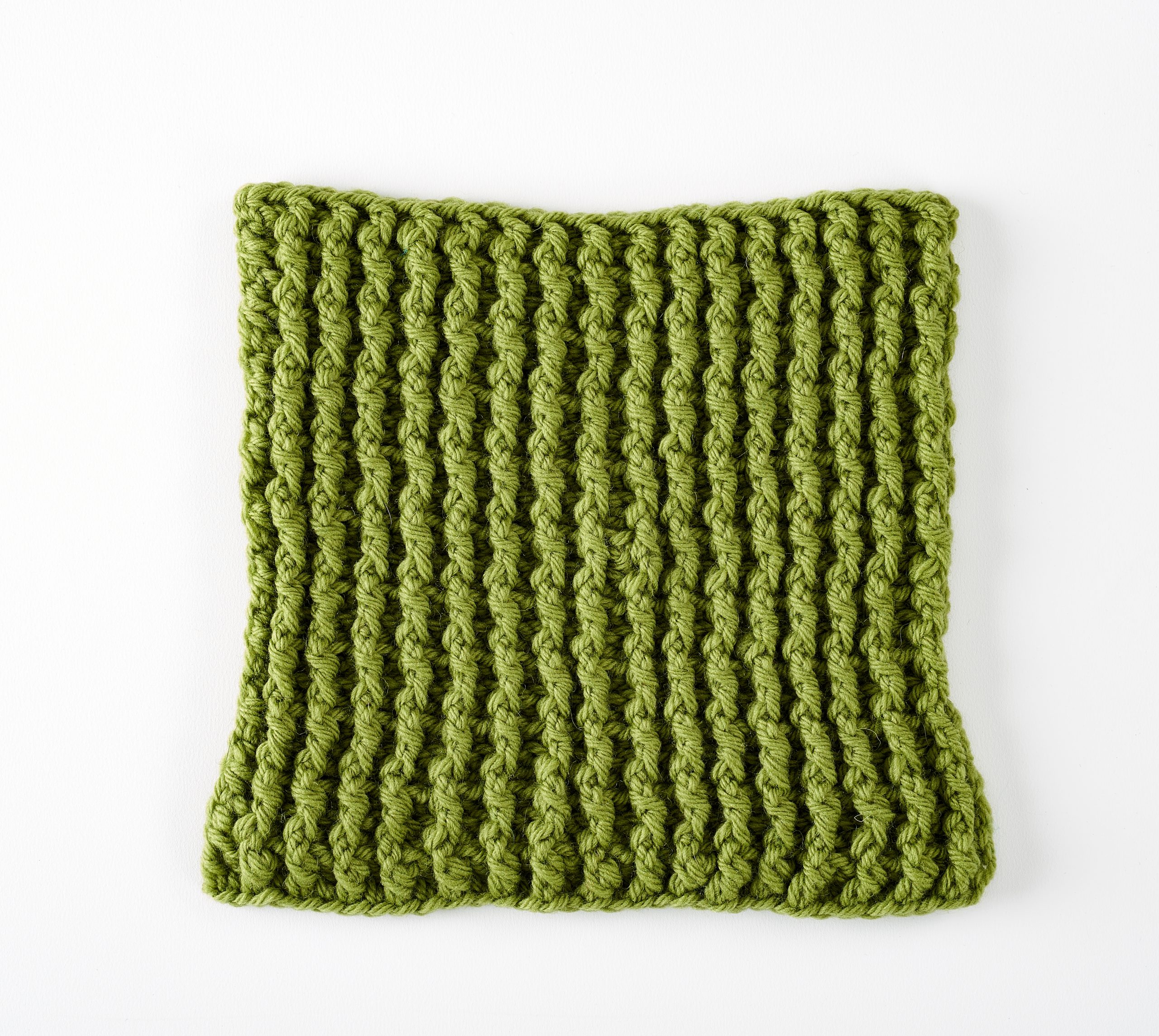 Crochet post stitches are simple stitches worked around the stitch, rather than through the loop, from the row below. This creates a super textured effect that's extra cozy when worked in a chunky yarn. Post stitches are often used to make crochet cables, and extra bulky cables are a perfect touch for warm accessories!
TRY IT
7. Puff Stitch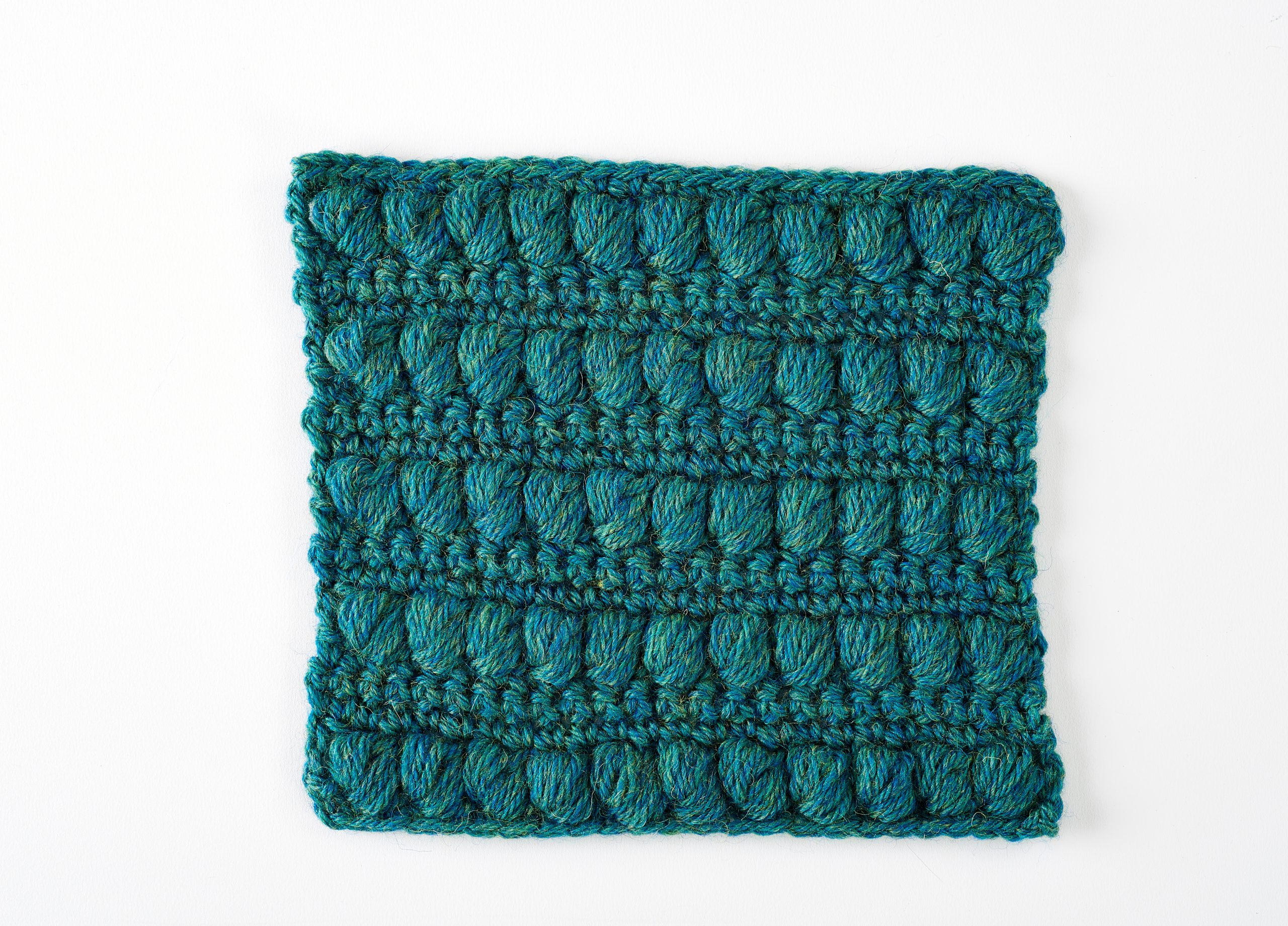 The crochet puff stitch pops right off the surface of your design. When worked with chunky yarn it really protrudes, creating a touchable effect that looks a lot like big, cozy bubbles.
TRY IT
8. Bobble Stitch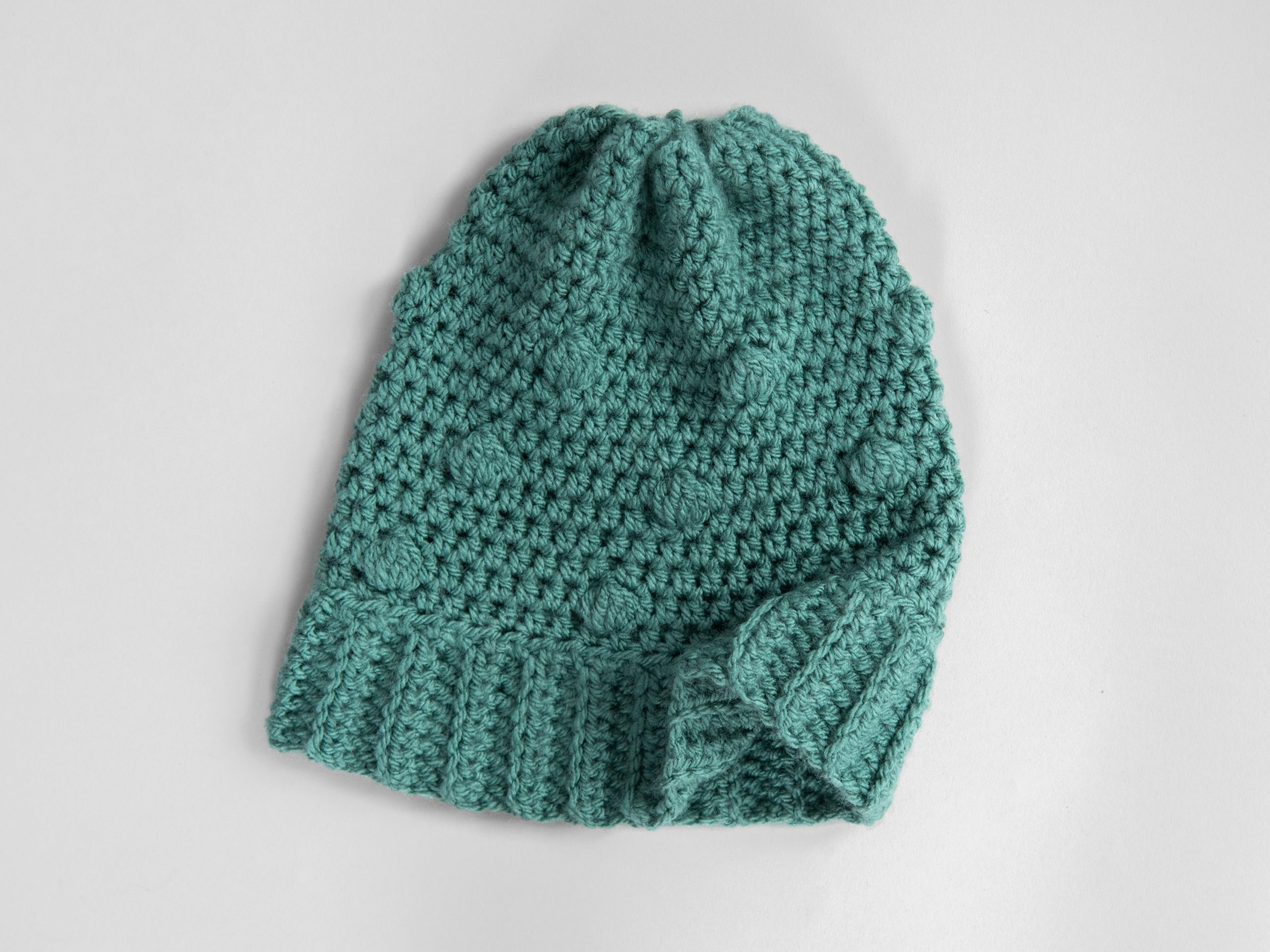 The bobble stitch looks a lot like the puff stitch, but it's even more three-dimensional. Meaning it looks truly stunning when leaping off of any bulky crochet accessory, like a bobble hat.
TRY IT
9. Broomstick Lace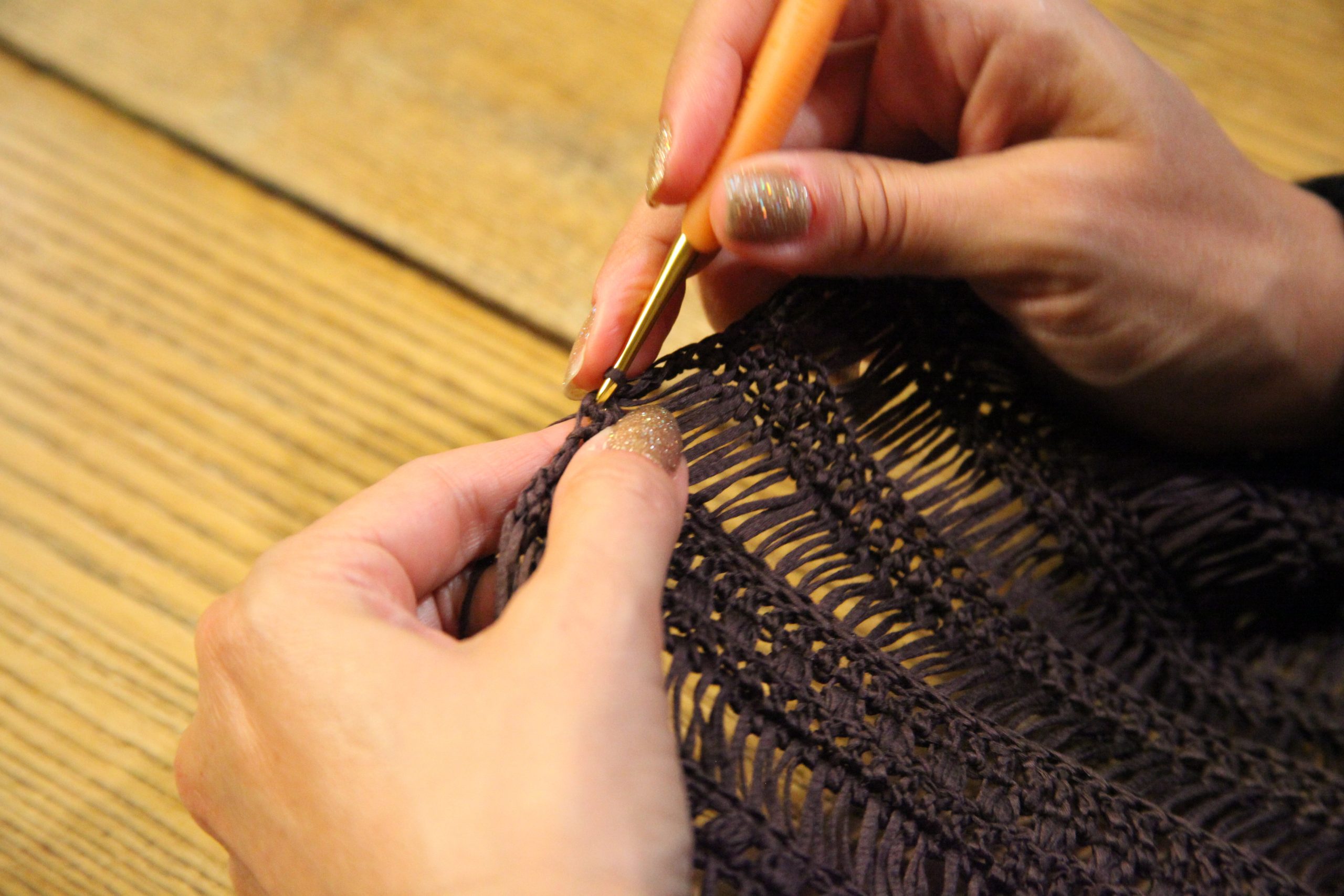 Yeah, you read that right — broomstick lace is a great stitch pattern for bulky yarn. Like other types of lace, it's often considered a delicate technique for lightweight yarns. But there's something very powerful about taking that visual expectation and turning it on its head!
TRY IT