The only way to a new crochet skill is practice. If you're new to the niche of Tunisian crochet, then these beginner-friendly patterns will help you to improve your skills.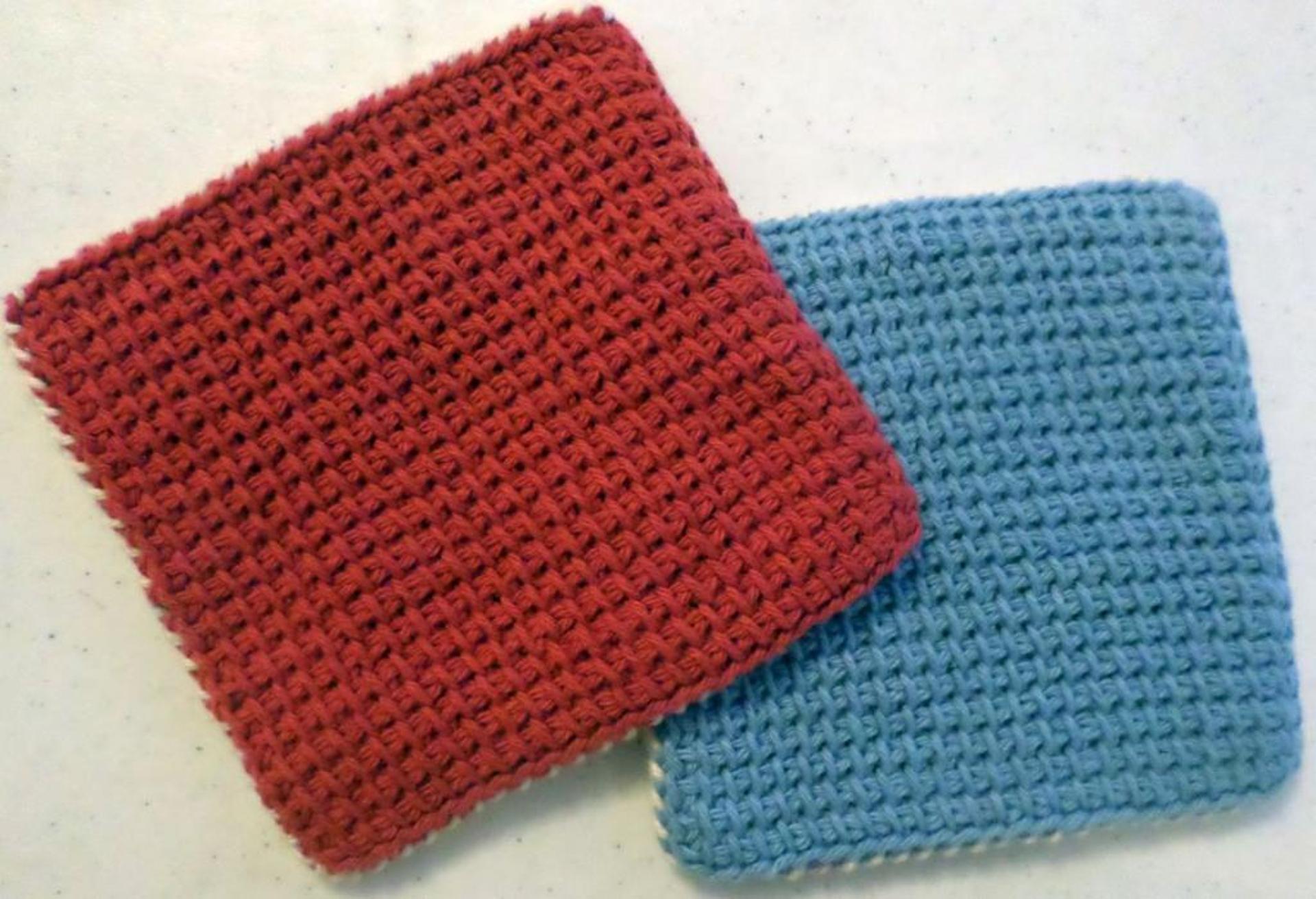 Photo via Bluprint member Pieceful Creations
1. Hot Pad Tutorial
There are several things that make this Tunisian crochet pattern perfect for beginners: The photo tutorial walks you through the Tunisian simple stitch, and gauge doesn't matter for this simple square. And this crochet pattern is worked with a "regular" crochet hook, so you don't even need special Tunisian crochet tools to practice with this pattern.
Get the FREE Pattern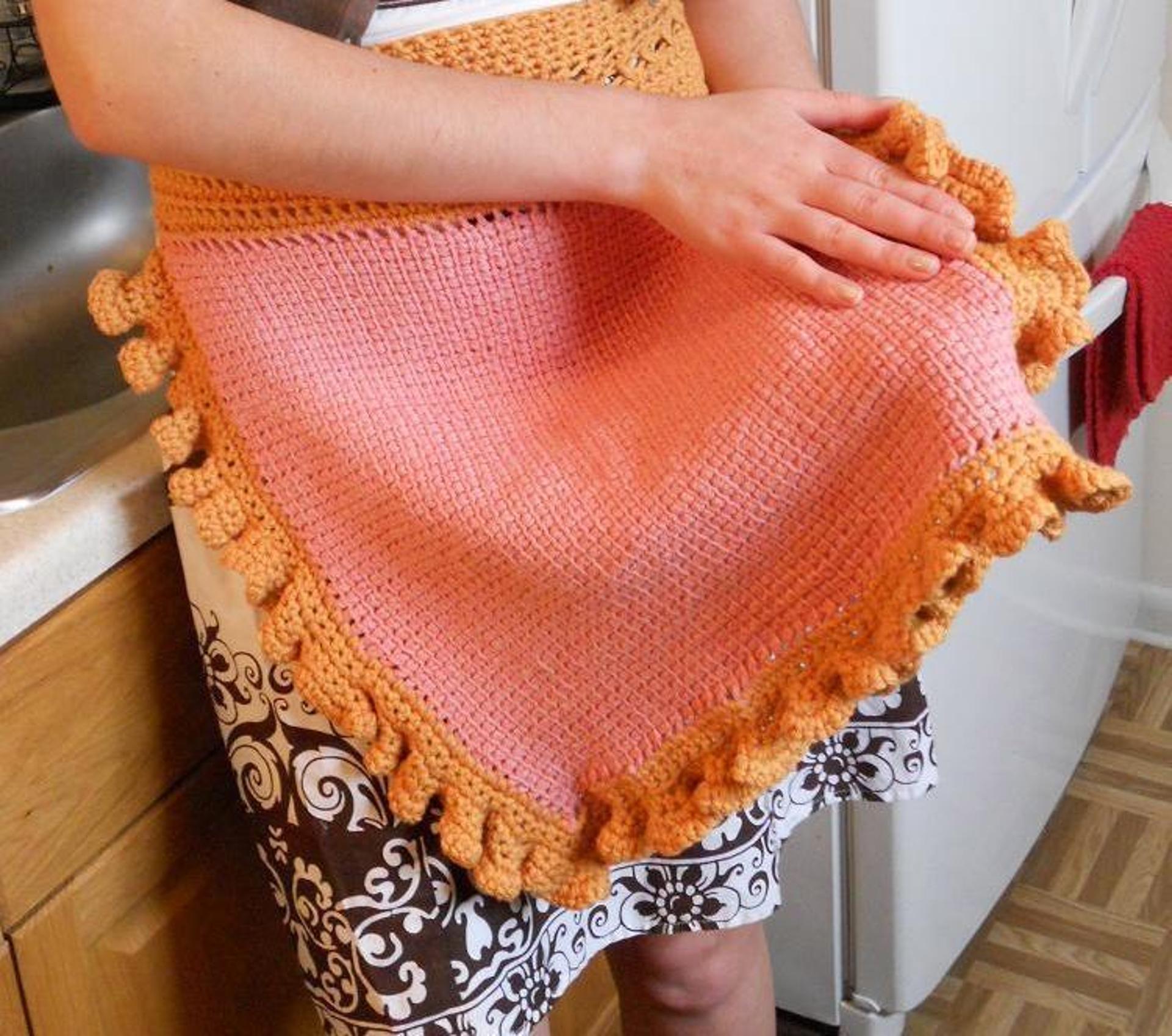 Photo via Bluprint member Abigail Haze Designs
2. Tunisian Ruffled Apron
This is another crochet pattern written to teach you the simple stitch, which is used for the main body of the apron. Then you can switch back to your regular crochet skills to work up the ruffled border that accents this piece. It's a great example of combining Tunisian with traditional crochet for a new twist on the craft!
Get the FREE Pattern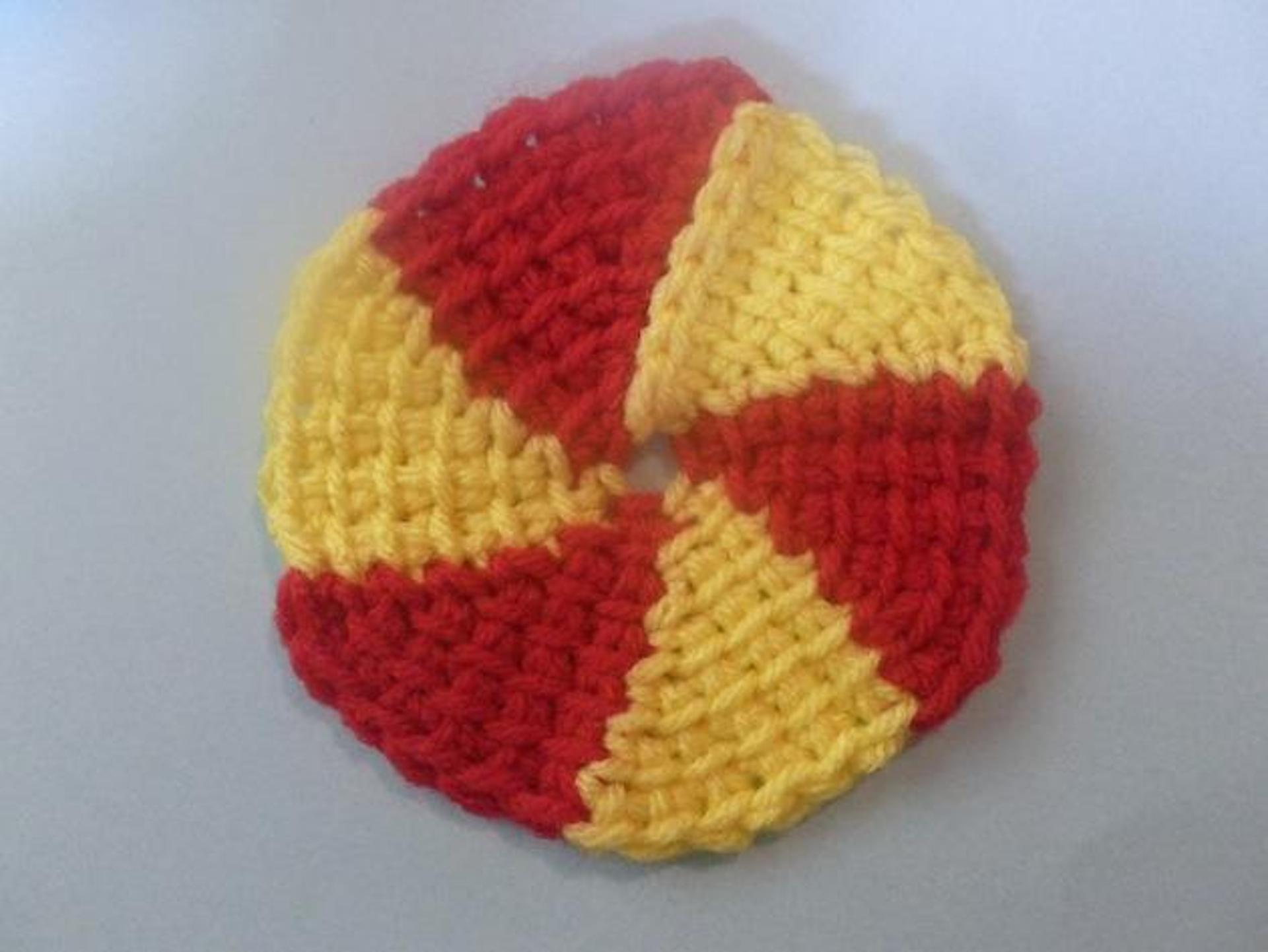 Photo via Bluprint member Practical Fibers
3. Tunisian Crochet Circle
As you are learning how to work Tunisian crochet, you'll eventually want to learn Tunisian crochet in the round. When you do, turn to this free crochet pattern. It will teach you how to crochet your first circle, which you can use to start any round crochet project from a coaster to a rug.
Get the FREE Pattern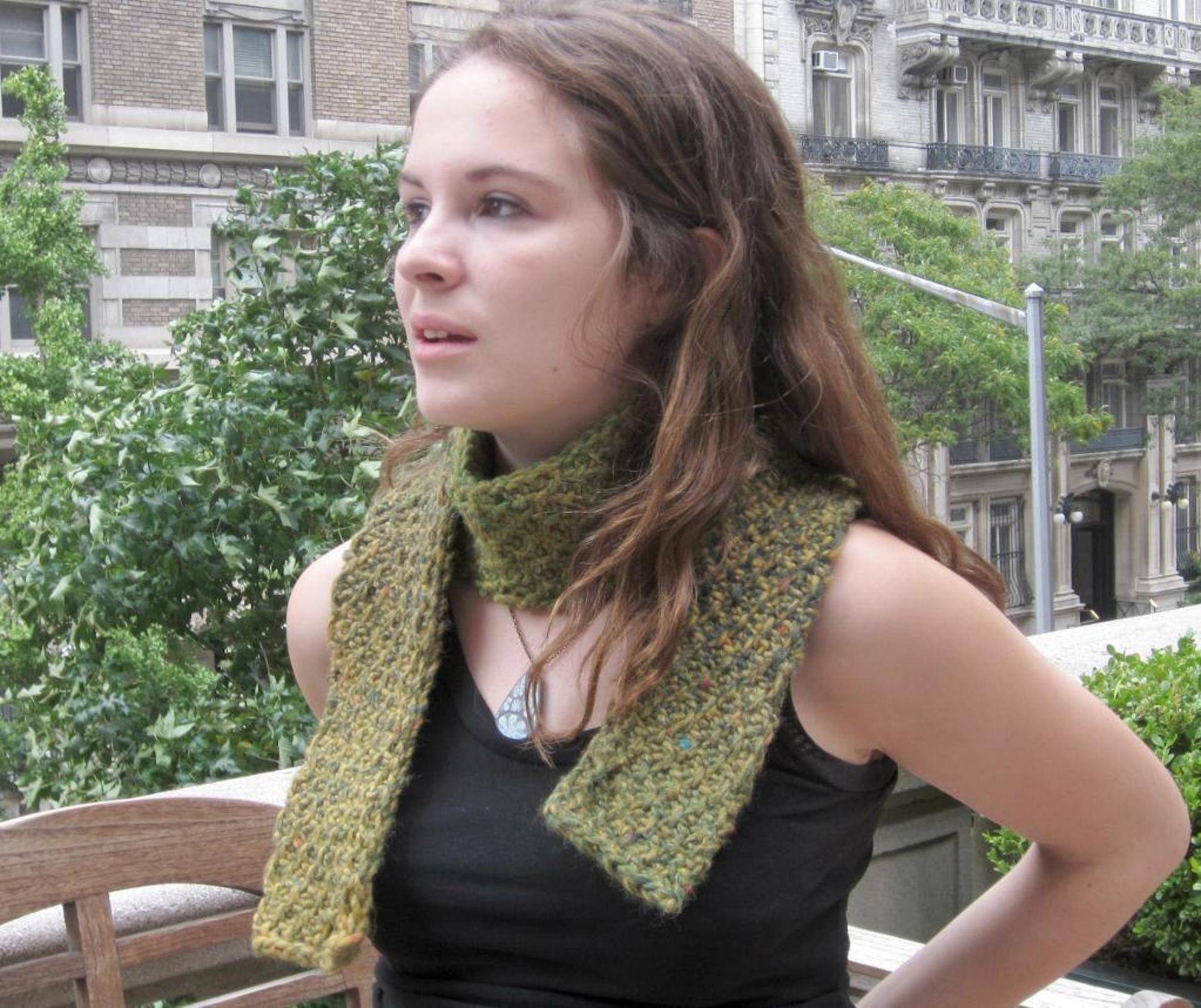 Photo via Bluprint member Underground Crafter
4. Tunisian Crochet Scarves
When you are ready to go beyond the Tunisian simple stitch and to learn other Tunisian crochet stitches, turn to this downloadable. It's a beginner's guide to the niche and will show you several new stitches including knit stitch, purl stitch, moss stitch and fan stitch. It not only teaches you the Tunisian crochet stitches but also includes "recipes" for six customizable scarves using the stitches.
Get the Patterns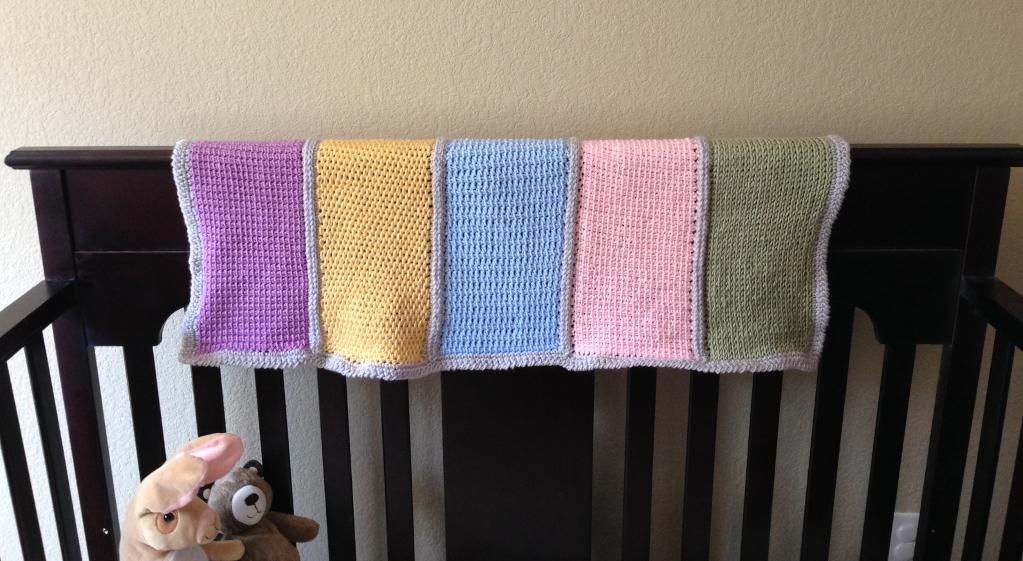 Photo via Bluprint member Cute Kids Crochet
5. Tunisian Blocks Baby Blanket
This crochet baby blanket pattern uses five strips of Tunisian crochet, each worked in a different color. The five blocks are each made using a different basic Tunisian crochet stitch, allowing you to practice your skills while creating a lovely present.
Get the Pattern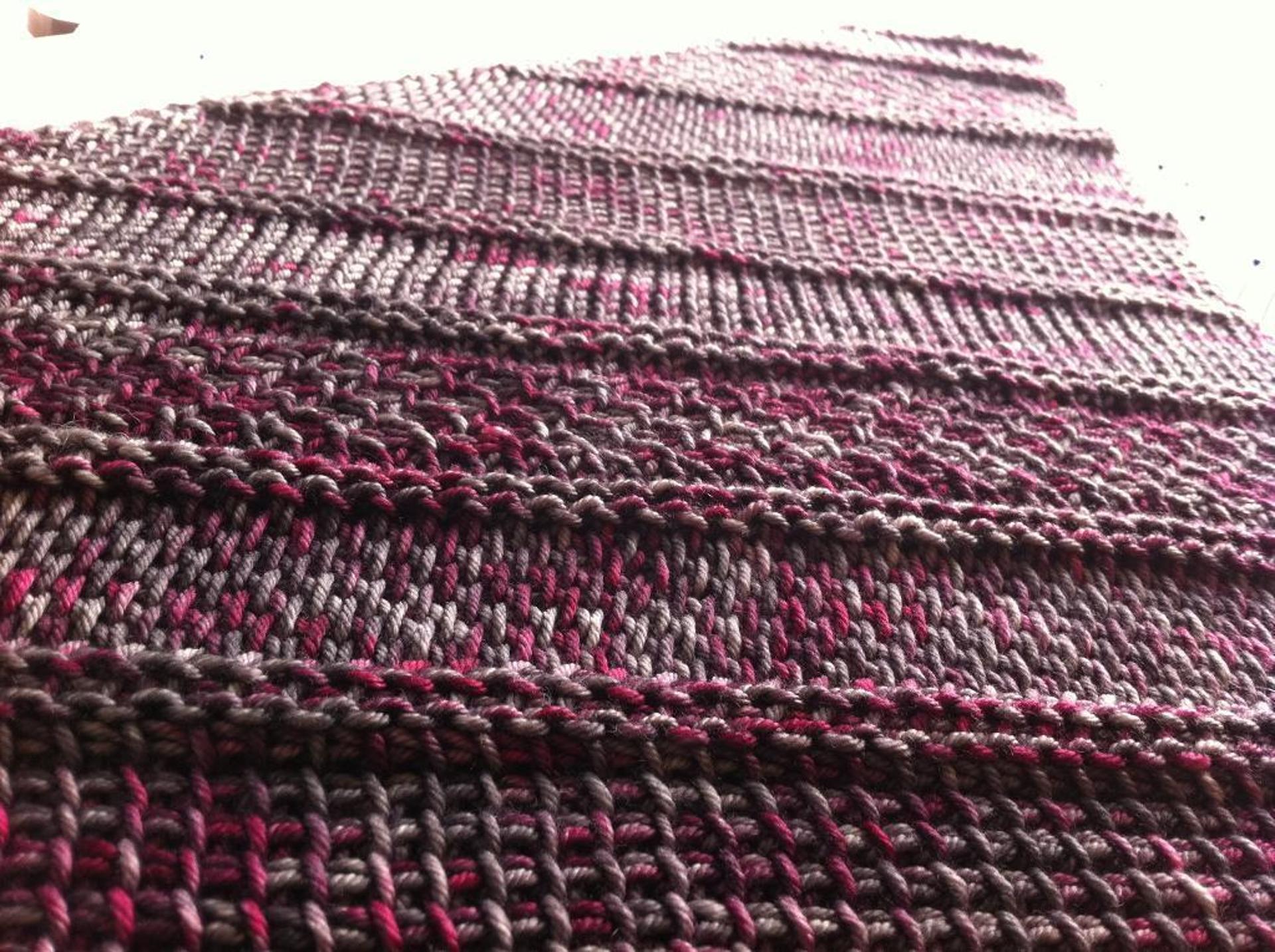 Photo via Bluprint member Twig & String
6. Tunisian Bias Sampler Shawl
Learn even more Tunisian crochet stitches while you work on this gorgeous sampler shawl. In addition to the basic stitches, this pattern also uses the Tunisian full stitch and honeycomb stitch. Just when you're getting tired of working on one stitch pattern, you can switch it up!
Get the Pattern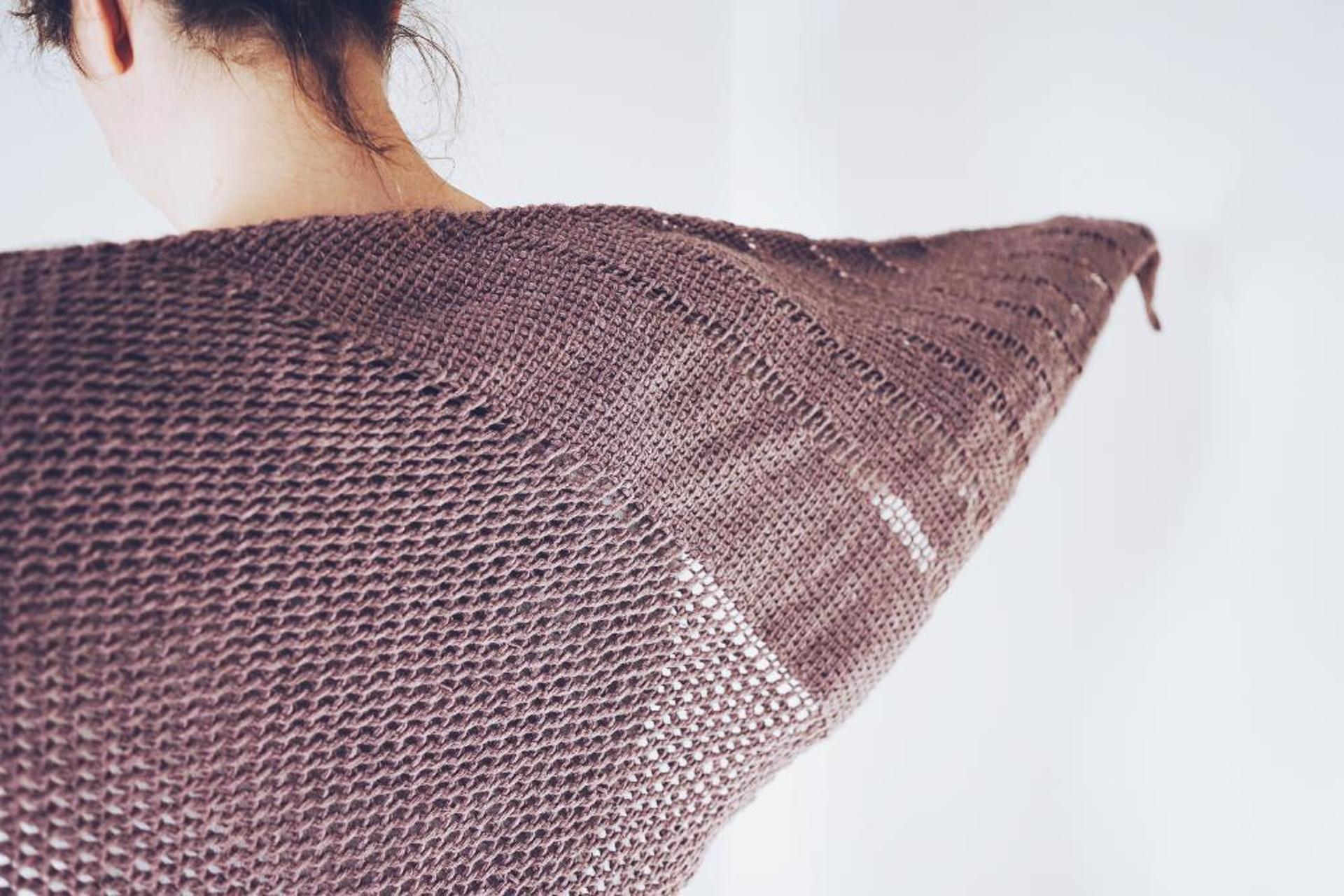 Photo via Bluprint member Nikki Hirsch Designs
7. Tunisian Crochet Shawl "Schoeneberg"
This shawl was designed to satisfy the needs of the beginner Tunisian crocheter, but it's an equally satisfying project for more advanced crafters. The designer explains, "Find every technique that is used in the pattern explained, and enjoy the uncomplicated stitches forming a beautiful, slightly asymmetric triangle."
Get the Pattern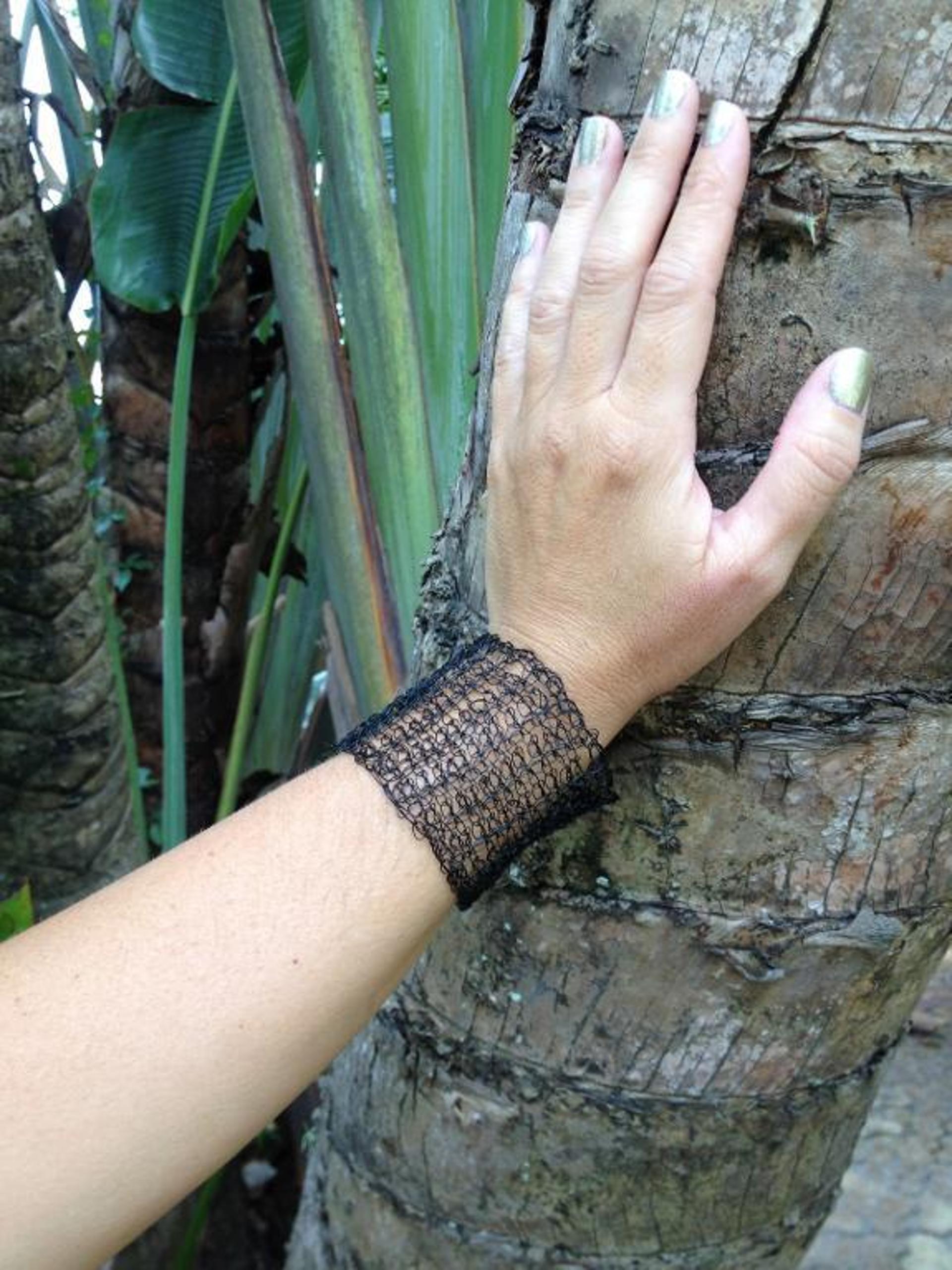 Photo via Bluprint member Kristin Omdahl
8. Tunisian Crochet Wire Cuff Bracelet
If you're comfortable working in wire crochet (or willing to give it a go), then try out this beginner pattern. It uses the simple stitch to create a straightforward cuff bracelet that makes a standout accessory you'll be proud to wear anywhere.
Get the Pattern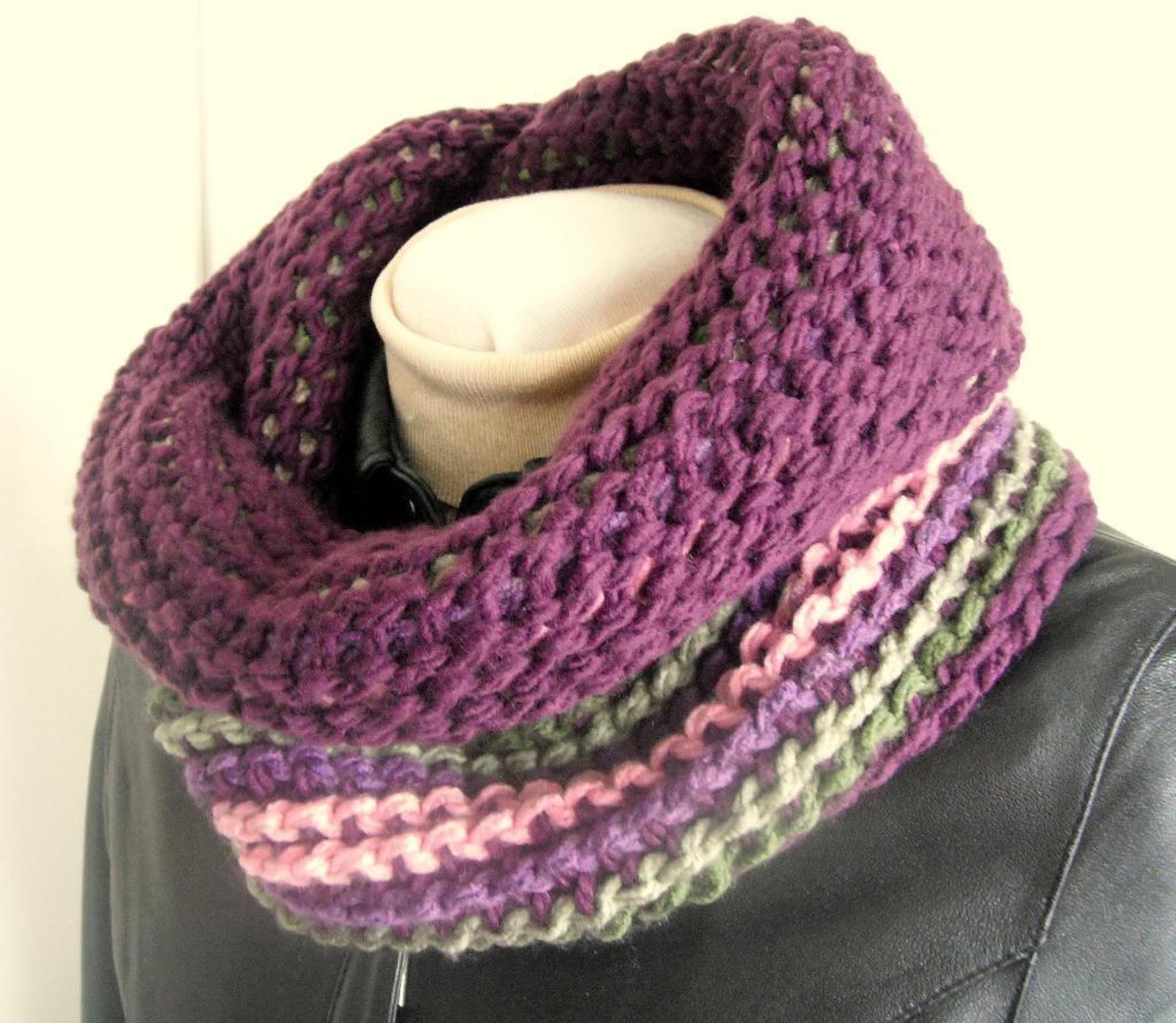 Photo via Bluprint member Gaby's Knitz
9. Tunisian Infinity Cowl
This cute cowl gives you lots of practice with the Tunisian purl stitch. Photo tutorials within the pattern will help you confidently make this reversible crochet cowl.
Get the Pattern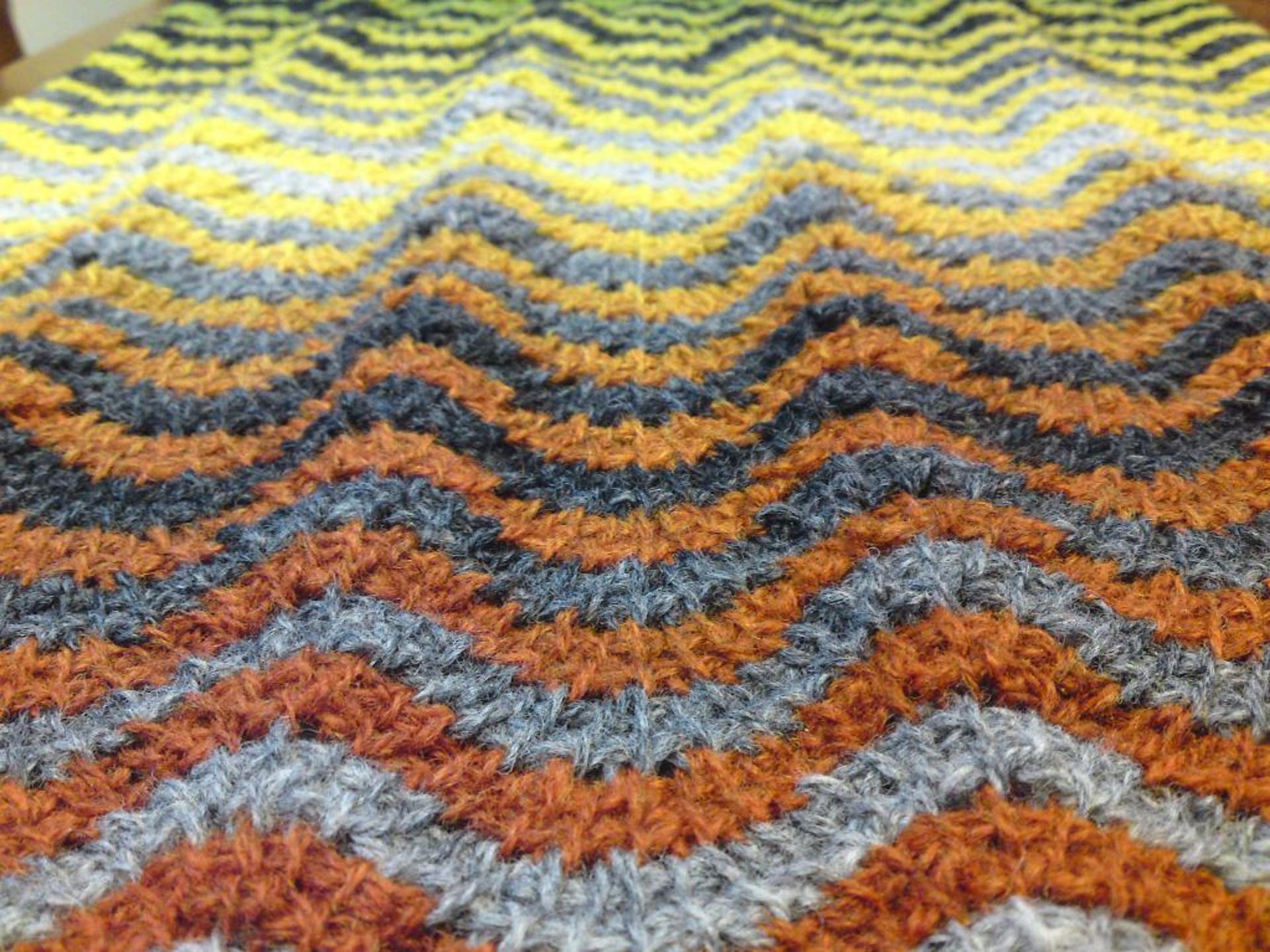 Photo via Bluprint member Joe d'Arc Crochet
10. Tunisian Wiggle Scarf
This scarf uses a variation of the simple stitch to create a ripple effect similar to chevron. If you are ready to take that stitch to the next level and play with some fun color changes, then this is a great pattern that gives you a lot of practice in a meditative way.