Springtime is the perfect time to crochet yourself an entire garden of flowers. Don't limit yourself to just one type of crochet flower, either. There are crochet flower patterns for just about every flower under the sun.
Here are ten different types of flowers to crochet today in celebration of spring!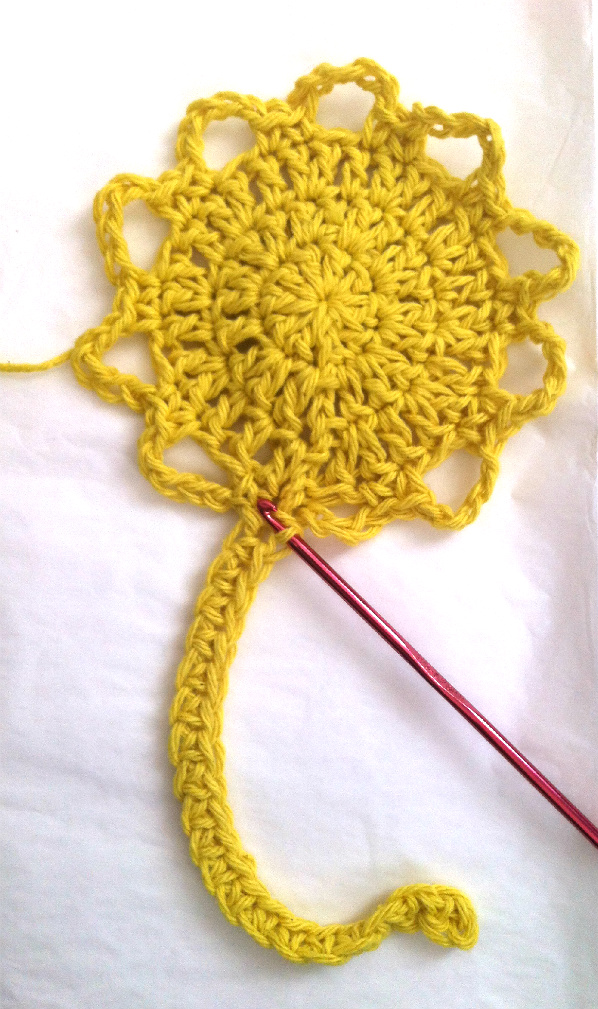 Photo via Bluprint blogger Kathryn Vercillo for "How to Crochet a Flower"
1. Crochet Roses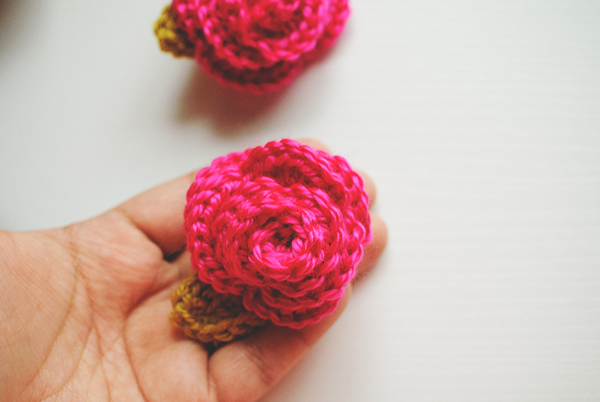 Photo via Lisa Gutierrez for "Make an Everlasting Rose: A Crochet Tutorial"
Roses are certainly the most romantic flowers in the world. Red roses are specifically associated with romance. Each rose color has a different meaning, such as yellow for friendship and pink for gratitude. Whatever color you make them, crochet roses make an excellent gift that will last longer than the real thing.
See the tutorial »
2. Crochet Carnations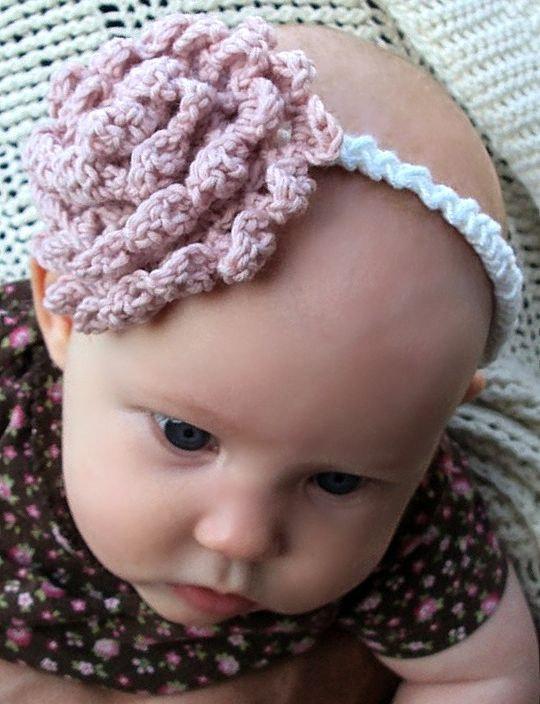 Image via Bluprint member Holland Designs
Carnations are a popular alternative for roses. They generally symbolize affection but, like roses, have different meanings depending upon the color. The cute pink carnation headband you see here is the Carnation Headband pattern from Holland Designs.
You'll find five more knit and crochet carnation patterns in the roundup by Ashley Little for the "January Flower of the Month: Carnation".
Get the pattern »
3. Crochet Daffodils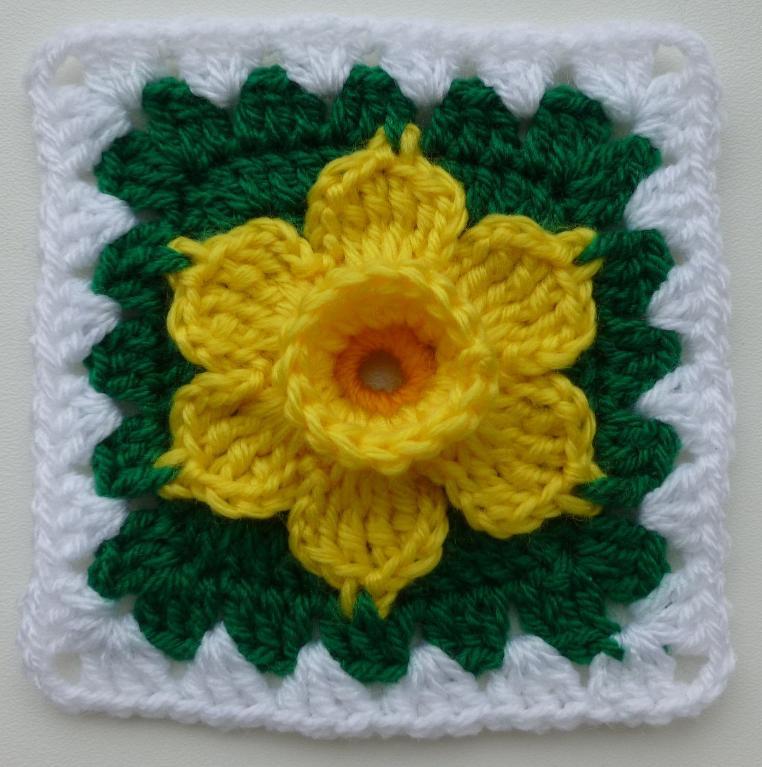 Photo via Bluprint member Luba Davies
Daffodils seems to have gained popularity recently among people who crochet. If you want to do something different than just create a bouquet of daffodils, perhaps you'll be inspired by the daffodil granny square shown here.
You can find this pattern and five other knit and crochet daffodil patterns in Ashley Little's daffodil roundup.
Get the pattern »
4. Crochet Sunflowers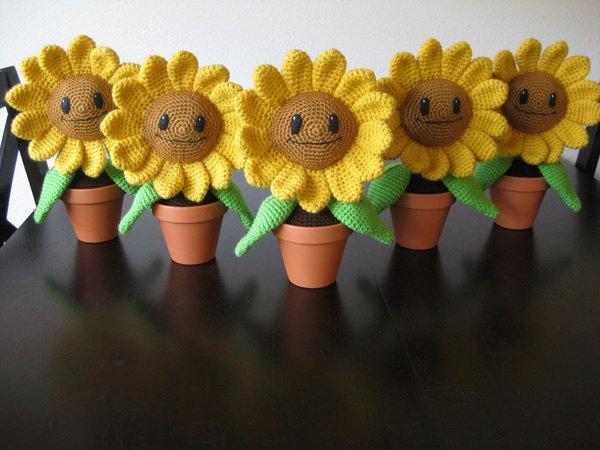 Image via Bluprint member Julianne Winter
Sunflowers are among the most striking flowers that grow. They are so cheery, you can't help but smile when you see them, whether they are from the earth or made from yarn. Sunflowers are known for stretching towards the sky so amigurumi is a great way to go with this crochet flower.
Get the crochet pattern »
5. Crochet Lilies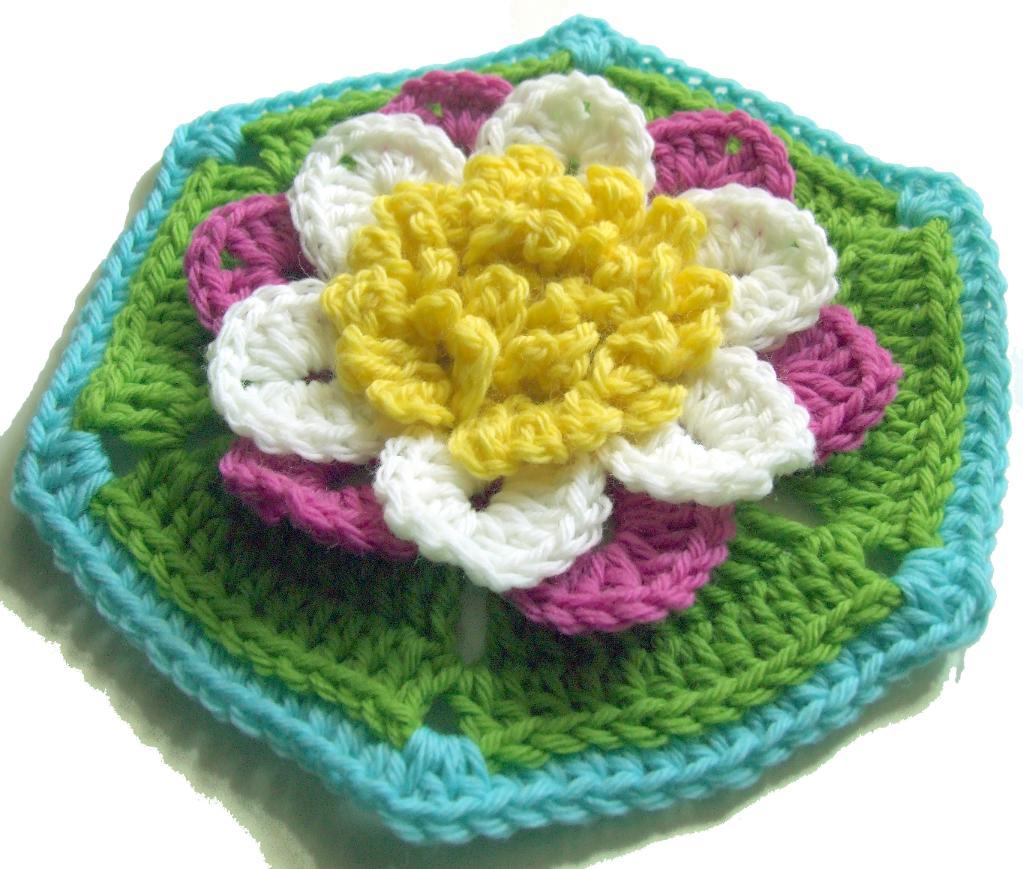 Photo via Bluprint member WoolnHook
The lily is versatile species of flowers with many different looks popping up in nature. Naturally, there are many different crochet lily designs as well. Ashley Little has created a terrific roundup of 7 of these crochet patterns titled "A Garden of Lily Crochet Patterns". It includes the crochet water lily pattern by Woolnhook shown above as well as a variety of other styles of lilies.
Get the pattern »
6. Crochet Chrysanthemum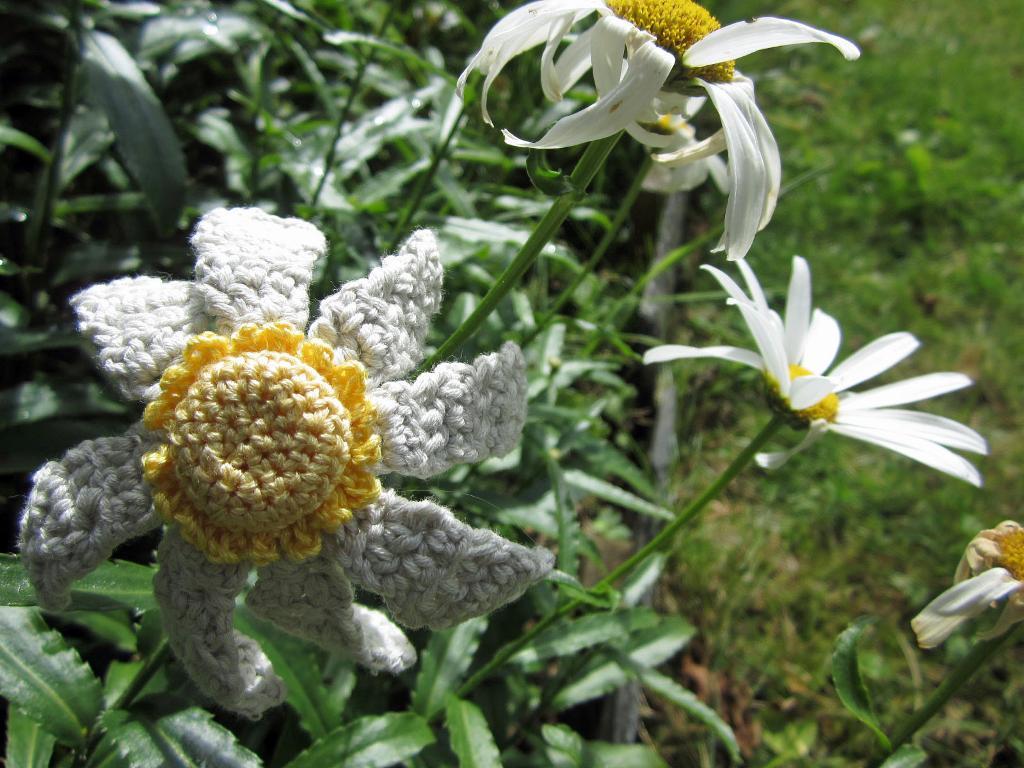 Photo via Bluprint member Silly Lily
The word chrysanthemum literally translates to "golden flower" so you'll find many yellow crochet patterns for this flower. However, it's also available in other colors and is a fun one to get creative with.
You'll find more crochet chrysanthemum inspiration in Ashley Little's post for "November Flower of the Month: Chrysanthemum".
Get the pattern »
7. Crochet Lotus Flower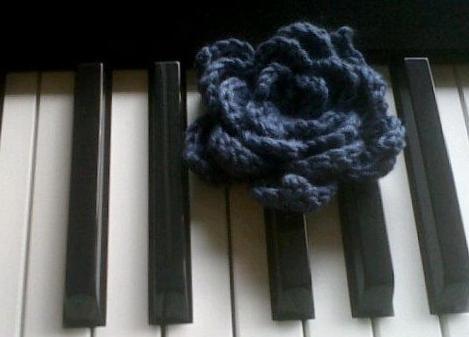 Photo via Bluprint member KUWA
The beautiful Lotus flower is often associated with yoga, Buddhism/ Hinduism and purity. It has become a symbol that is associated with spiritual growth and it often inspires people as they set their personal visions for themselves.
8. Crochet Marigold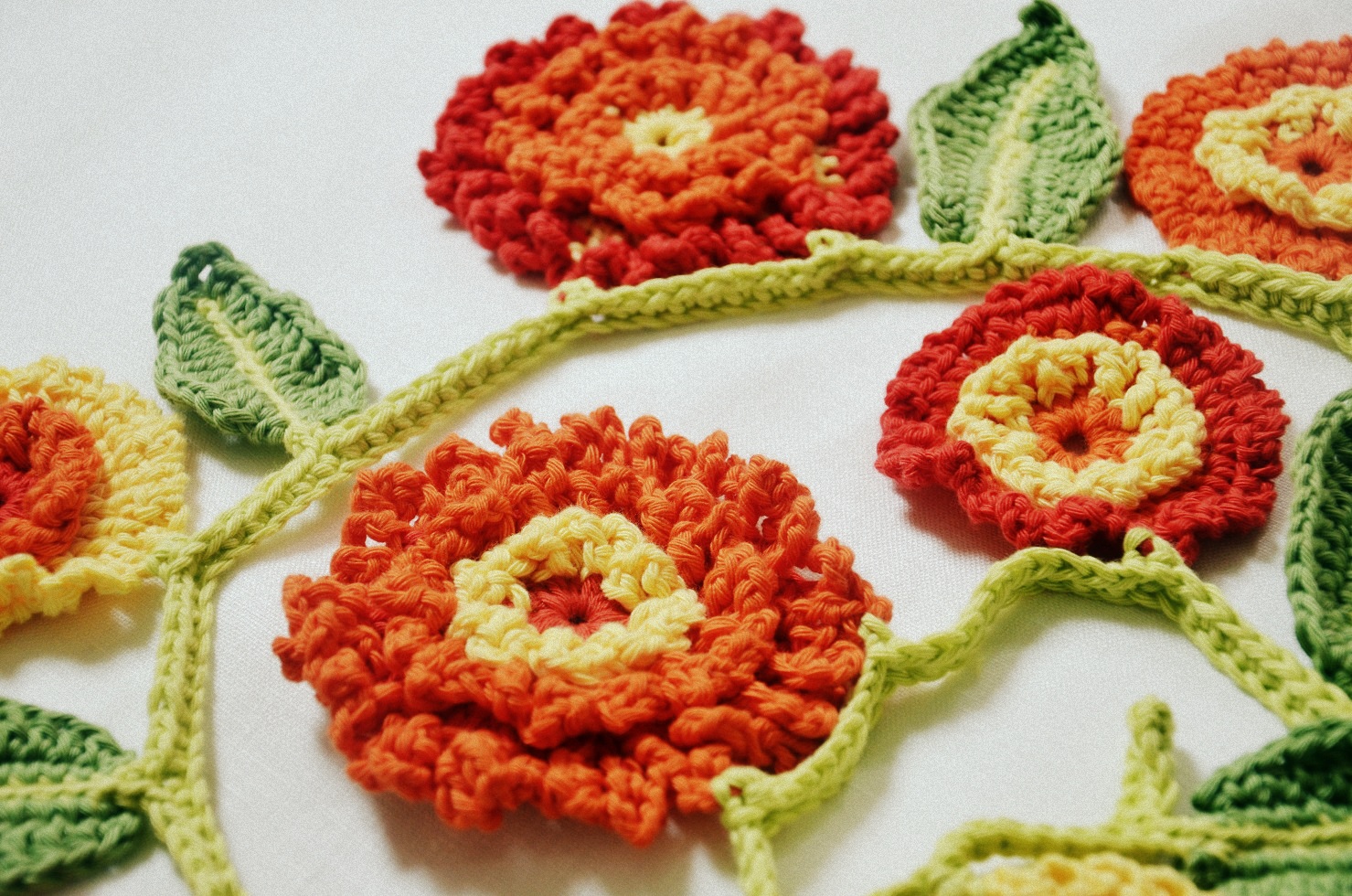 Image via Blogger Rajeswari of Diaper Mum
The marigold is one of the most vibrant, boldly colored flowers in nature. It is reminiscent of fireballs and sunshine. That makes it a powerful flower to crochet!
Get the pattern »
9. Crochet Poppies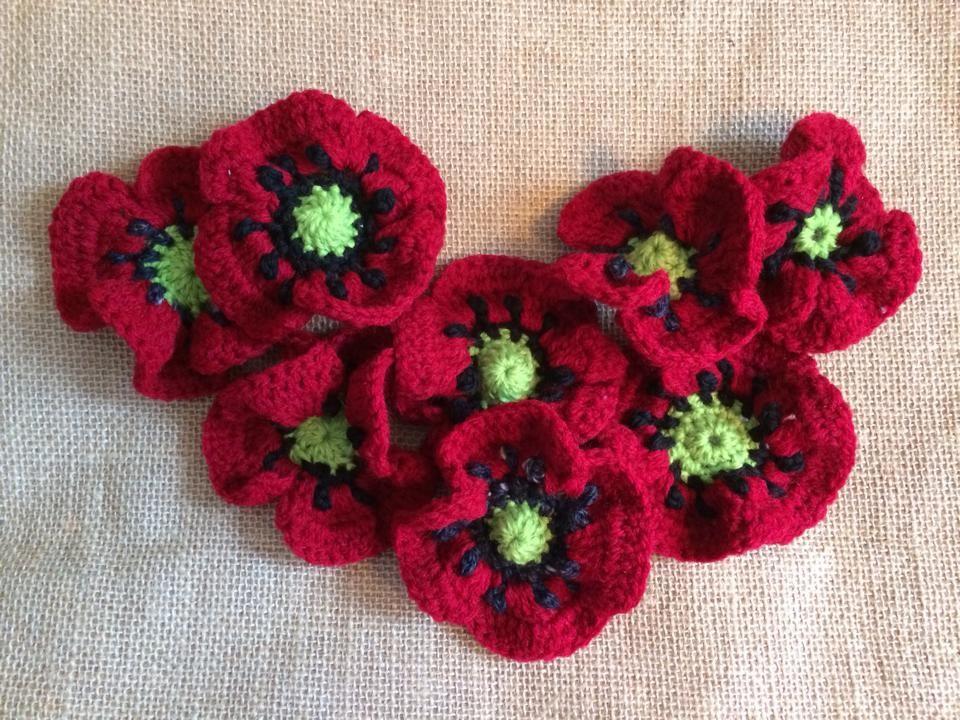 Photo via Bluprint member EmZtitchDesigNZ
Crochet poppies were all the rage not that long ago thanks to the popularity of the 5000 Poppies project celebrating Remembrance Day in Australia. Once people started seeing those beautiful crochet flowers through social media, many wanted to contribute and many more wanted to simply crochet poppies for their own projects!
You can find the crochet poppy pattern shown above, as well as eight other knit and crochet poppy patterns, in the roundup by Ashley Little for the "August Flower of the Month: Poppy".
Get the patterns »
10. Crochet Daisies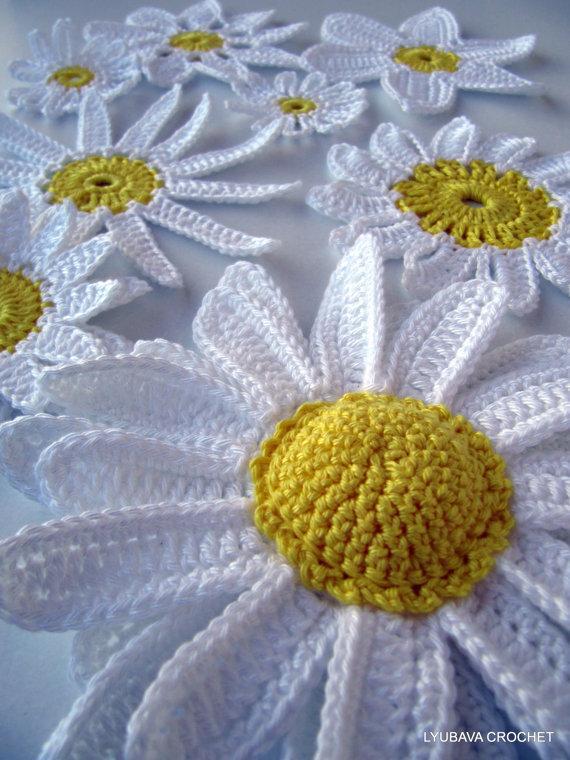 Photo via Bluprint member Lyubava Crochet
Daisies begin to pop up all over the place in the spring. Why not let them pop up in your crochet creations as well?
Check out Ashley Little's roundup of "8 Daisy Crochet and Knitting Patterns" for some inspiration!
What is your favorite type of flower?
Trim, edge & adorn your way through fun gifts & projects!
Learn 7 simple crochet techniques to embellish pillowcases, blankets, earrings & more!Enroll Here Now »