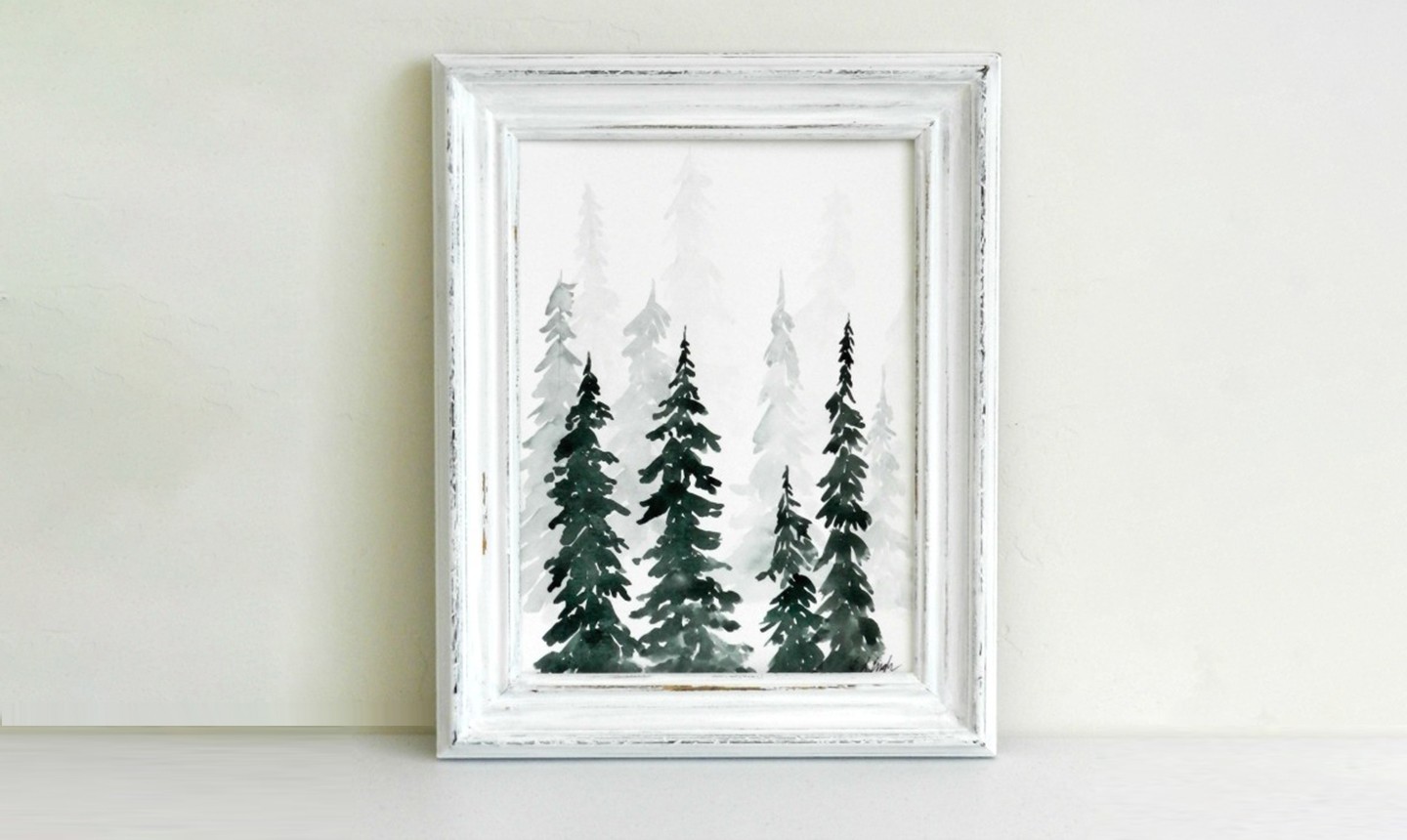 Let it snow and let the paint flow! Freezing temps are the perfect excuse to cozy up with your brushes and create a few wintry works of art. Hot cocoa optional.
1. Snowy Boughs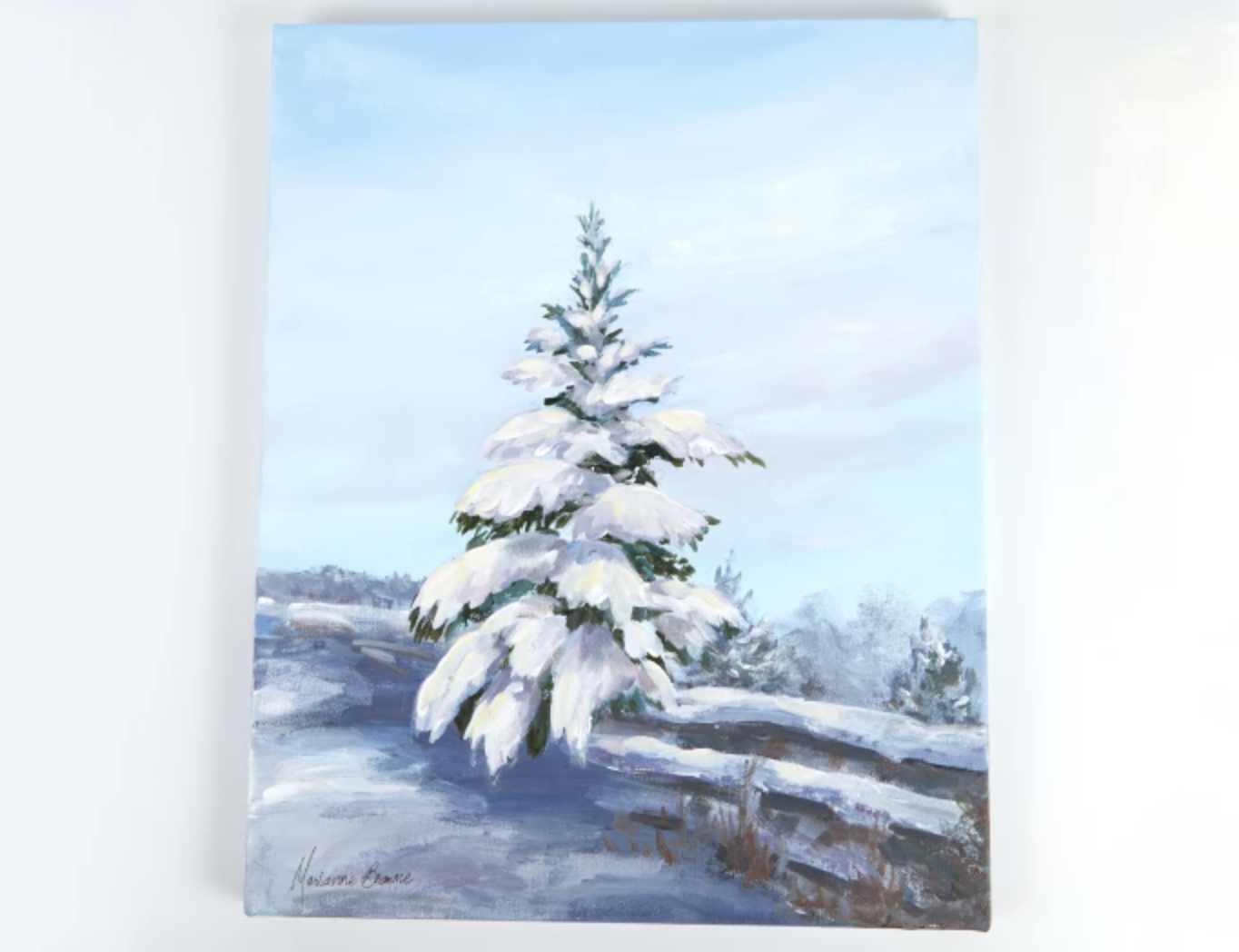 Evergreen trees loaded with snow scream "winter," but painting those limbs can be pretty tricky. This tutorial shows you how to mix subtle shadows and highlights to give your snow dimension. The result: a totally realistic acrylic painting.
MAKE IT
2. Winter Mountainscape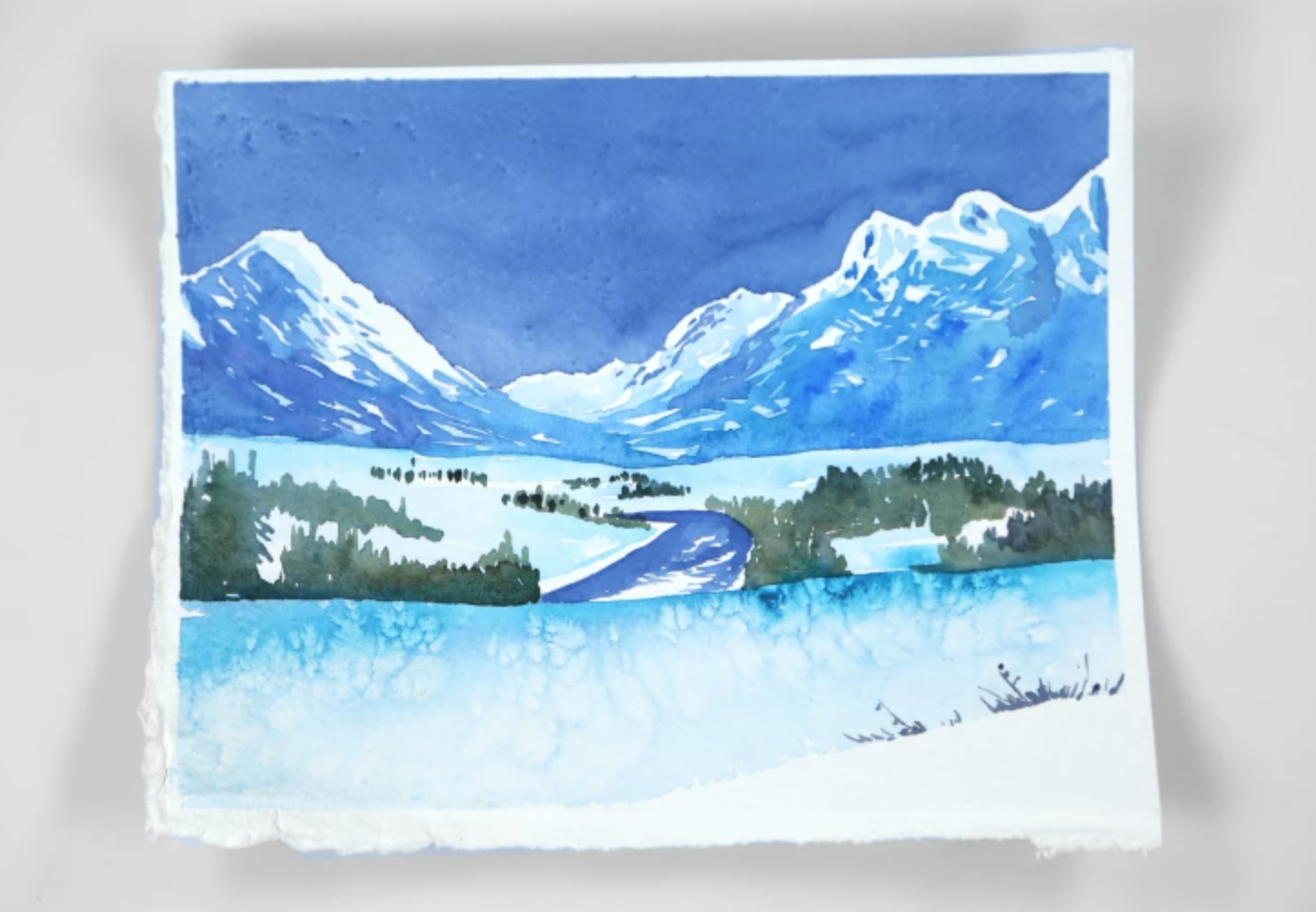 Rule No. 1 of watercolor sketching: keep it easy and loose. You can bust out this beautiful winter landscape crazy fast — all you need is a cool color palette and a wet brush!
MAKE IT
3. Watercolor Pine Forest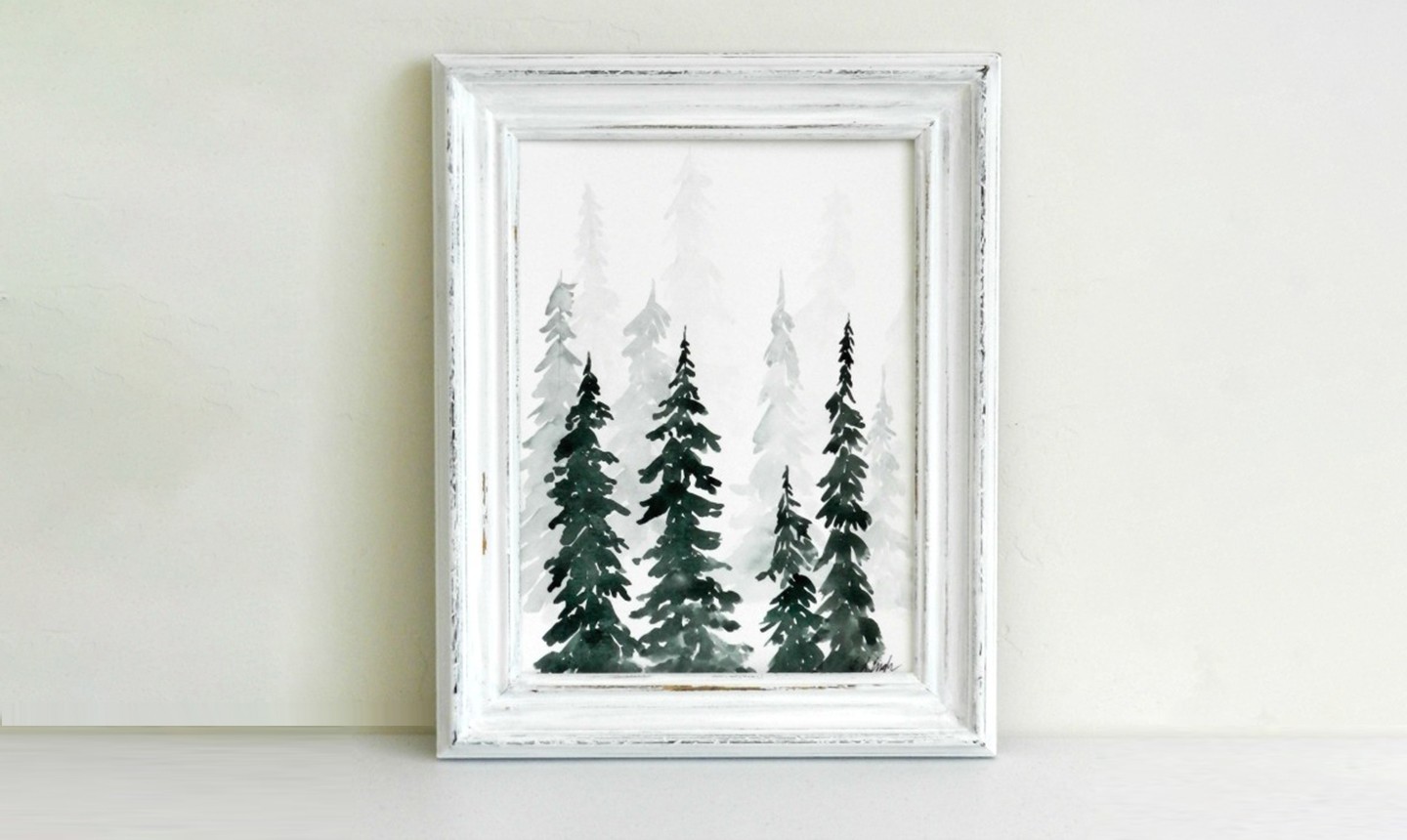 One color, three washes and voila. This watercolor scene is so, so simple that even first-time watercolorists can crush it.
MAKE IT
4. Snowflake Cards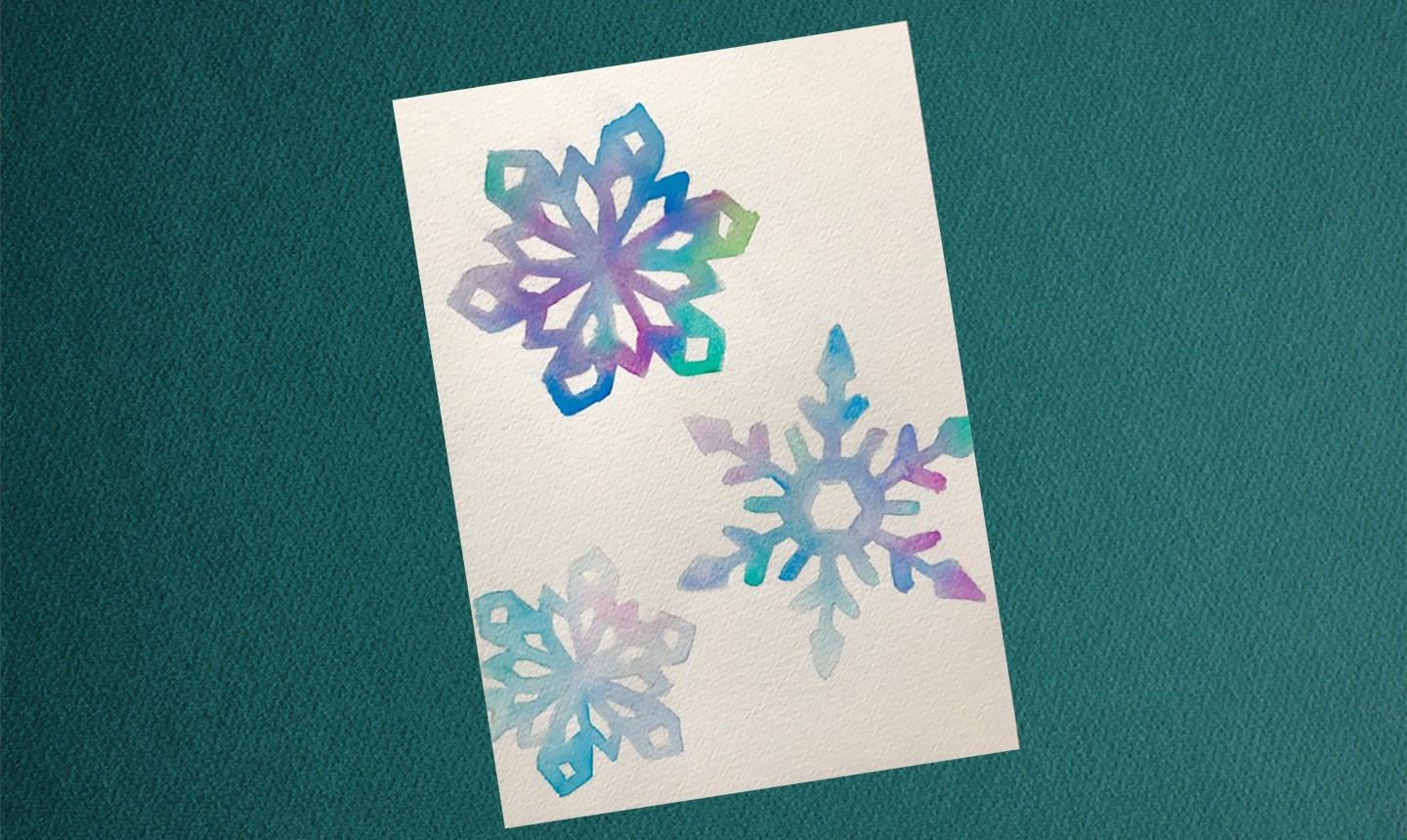 Handmaking your holiday cards can be a bit daunting (especially if you have a big family to send 'em to), but this DIY makes it simple. These pretty flakes are also a great way to master an essential watercolor technique: dropping in color.
MAKE IT