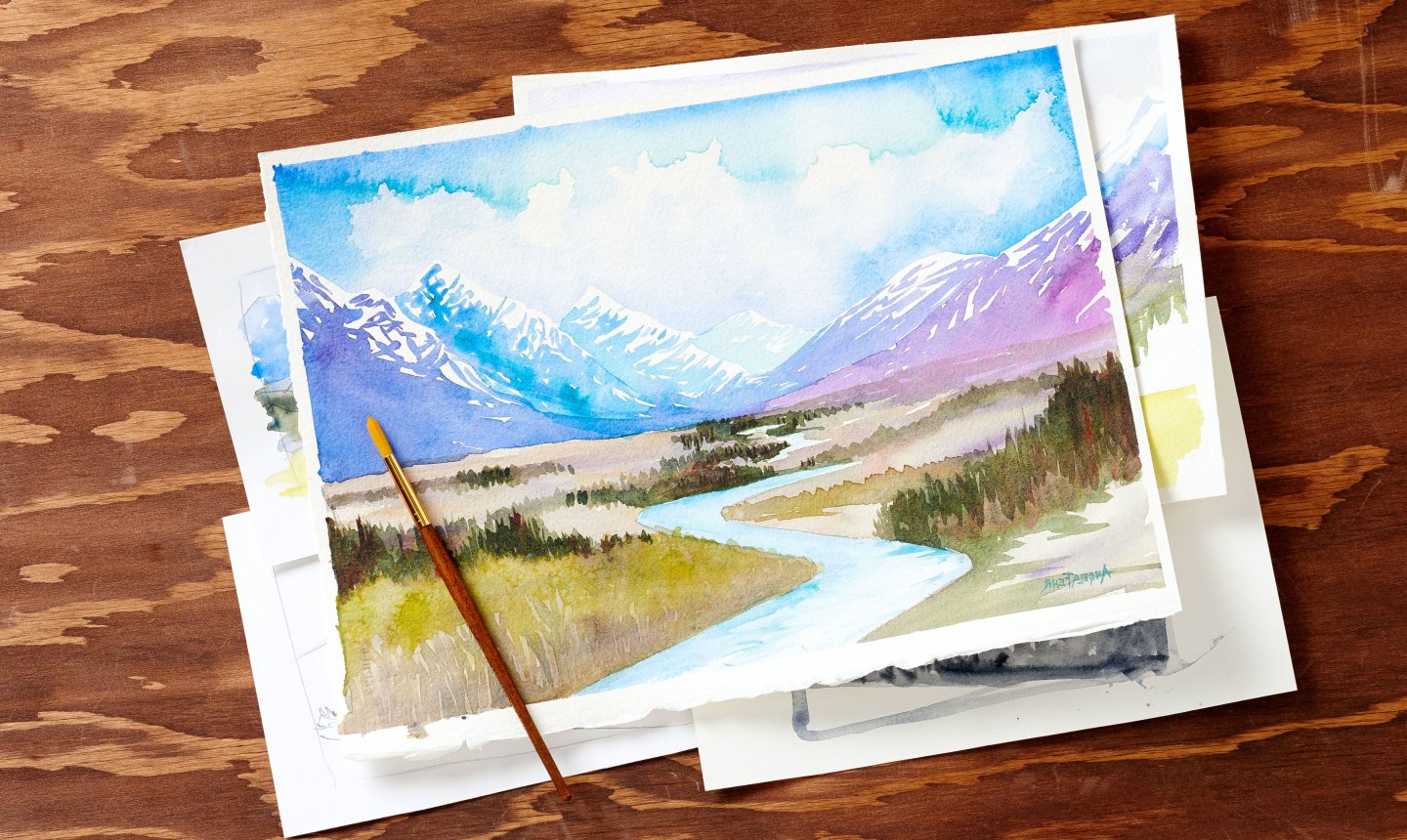 Watercolor sketching refers to any watercolor work that's completed quickly, with a loose, informal style. It's often used as a "warm up" for a bigger, more detailed painting, but it's also a great practice for any on-the-go artist.
This small-scale, loose sketching approach is all about quick observation and capturing what you see on paper. Here are some tips for making the most of it:
1. Choose Your Subject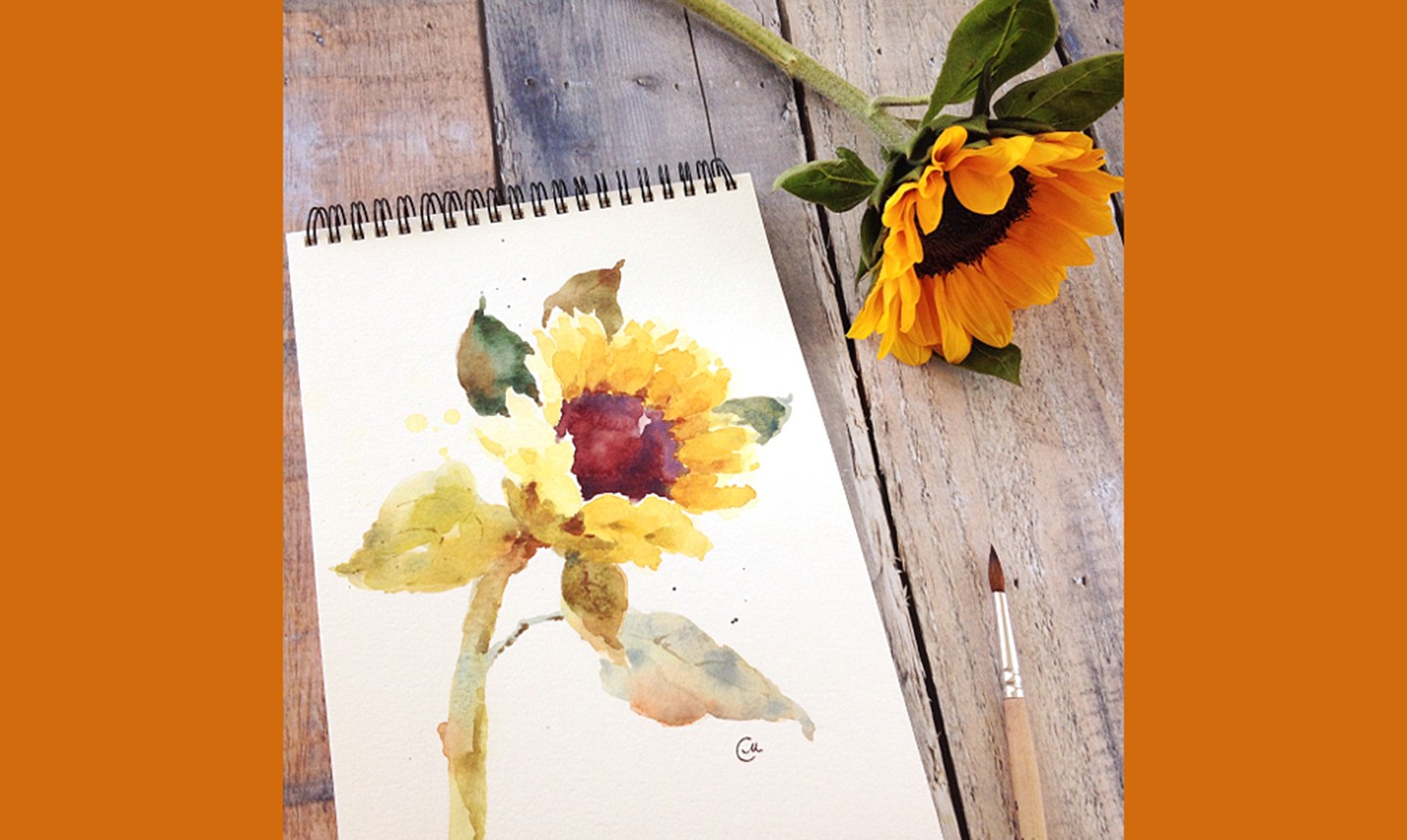 Watercolor sketching techniques can be applied to any subject, whether it's painting a landscape en plein air, detailing a sunflower from your garden or working from a reference photo . You can even use a watercolor sketch to jot down an image you have in your head! Just remember this is a loose style, so the best subjects are ones that don't depend on tons of fine detail to tell a visual story.
2. Have the Right Tools
Watercolor sketching doesn't demand a big work space setup. In fact, you can even pack everything into a watercolor travel kit and create on the go. Here's the gear we recommend having on-hand:
Two or three brushes of various size
Watercolor pans set (big or small, depending on what you prefer)
Pencil
Eraser
Small water container
Paper towel
Small block from your favorite watercolor paper brand
3. Make a Roadmap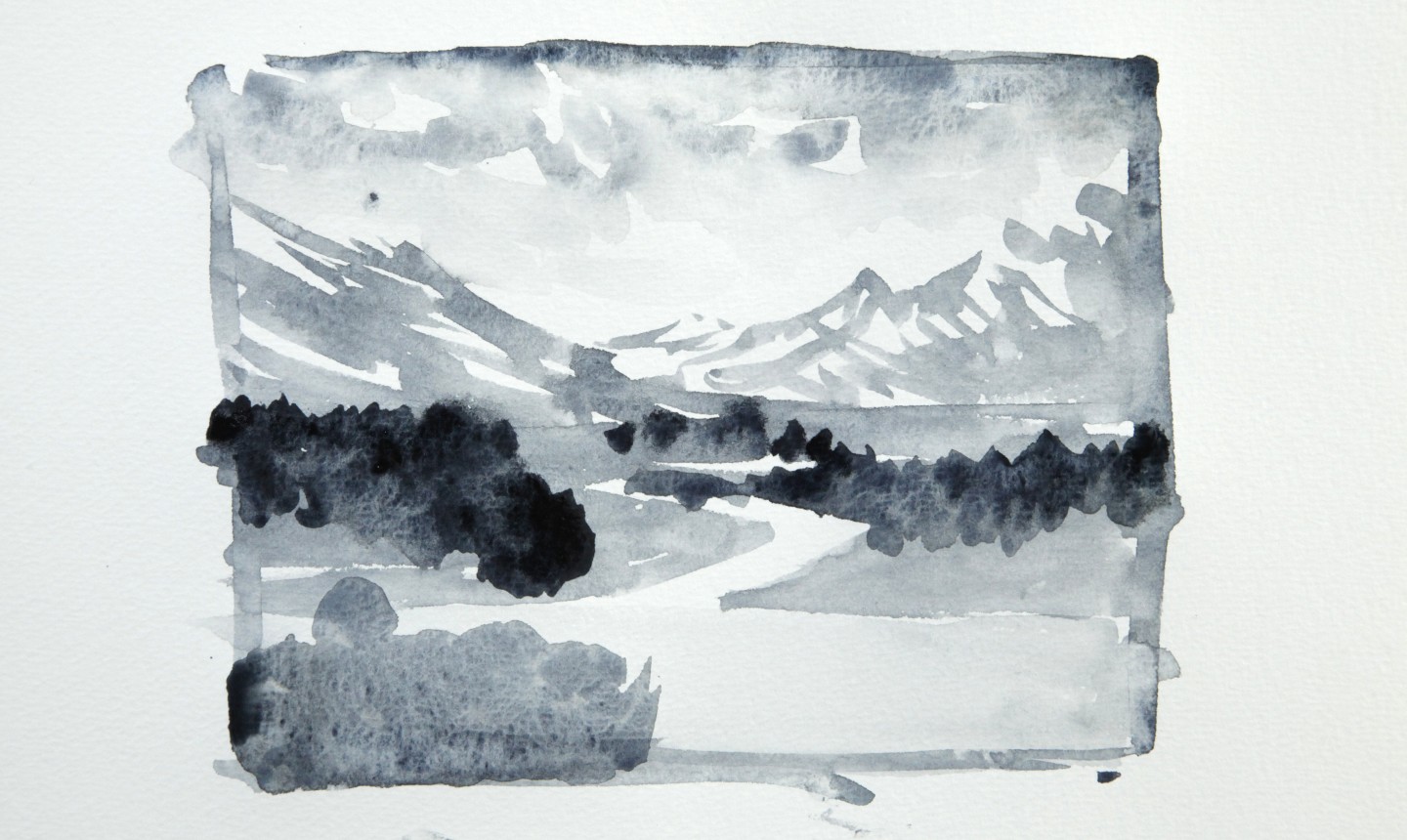 You can totally just jump in and start sketching, but if you're a true beginner it helps to do a bit of prep work. Use whatever approach works for you — make a quick thumbnail sketch in graphite to block in the composition; add loose watercolor on top of the graphite sketch (kind of like pen, ink and watercolor sketching !); or do a quick value exercise.
Mapping out values creates contrast and depth in your painting, especially if you're painting a landscape where the details might not be very crisp. Start by laying your midtones and then define the darker and lighter values as you work. This tutorial breaks it all down for you!
4. It's Alllll About Gesture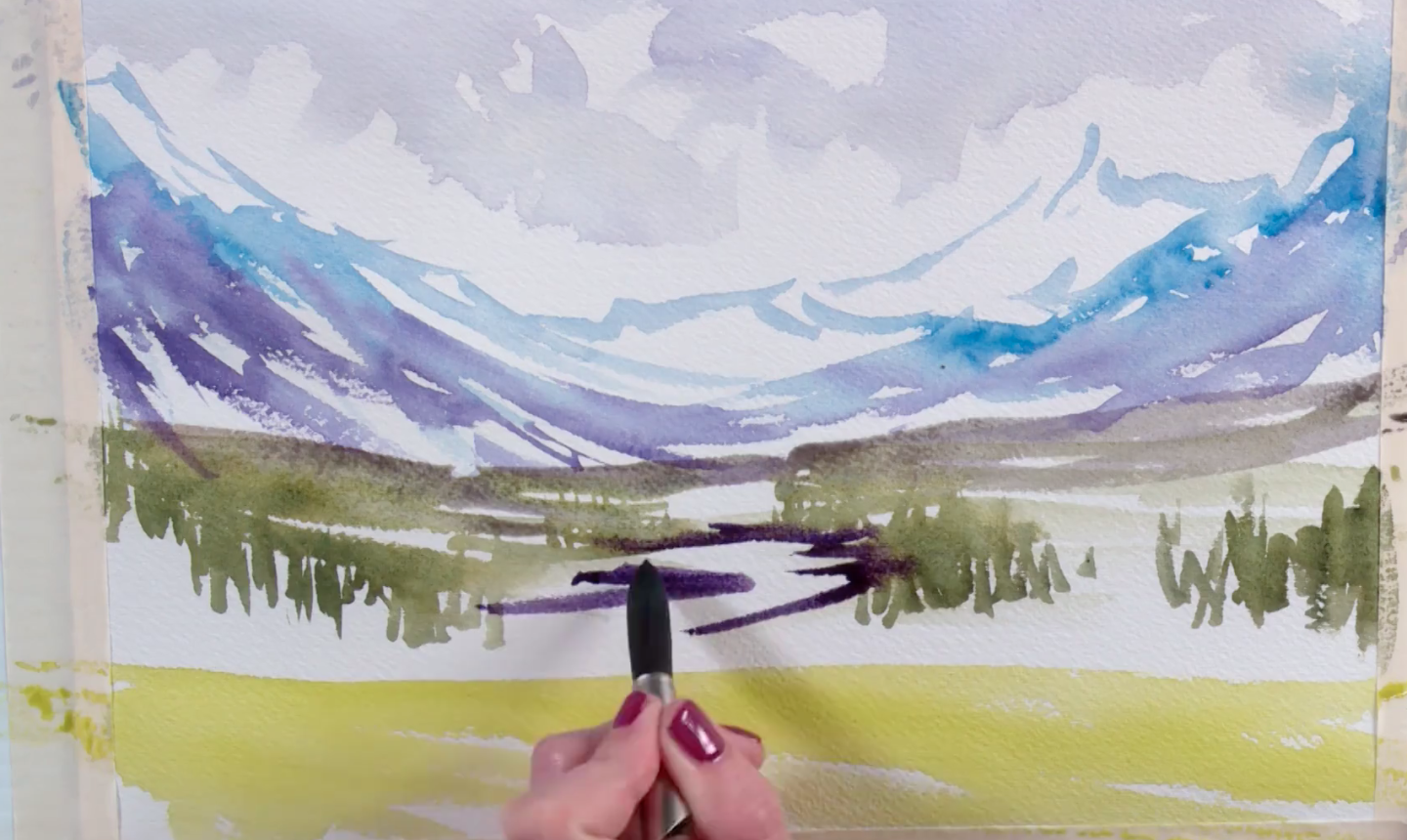 A defining characteristic of watercolor sketching is its casual, expressive look — so pay attention to your brush strokes.
Vary the pressure to match what you're painting. In the image above, the grass in the foreground and the sky were made by pressing hard with the paint brush to fill the space. The sweeping strokes that form the mountains, trees and river were made with much lighter pressure to produce softer impressions.
Pro Tip: To loosen up your body and make your brush strokes more gestural, stand up! You get a fuller range of motion. Hold your brush around the middle and move your arm from the shoulder instead of from the wrist for the most natural strokes.
5. Keep 'Em Simple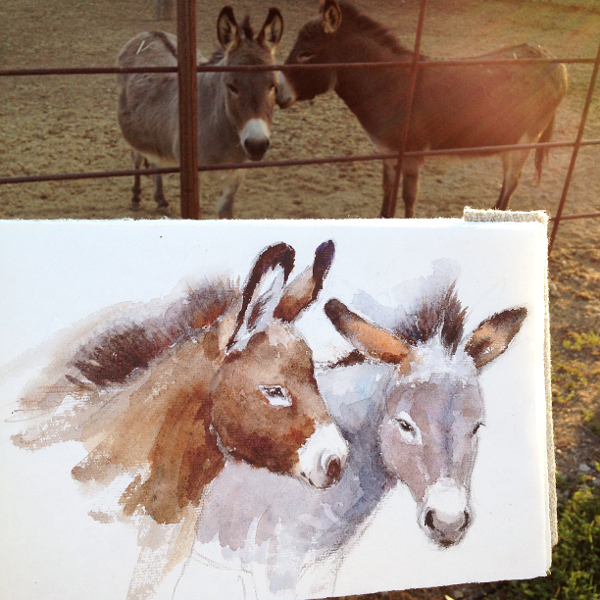 Use any of your favorite wet-in-wet or wet-on-dry application techniques for watercolor sketching. But keep in mind, you want to avoid laying a ton of washes with dry time in between. This method is all about moving swiftly through your project.
Along with being quick to paint, part of what makes this style so unique is its use of white space. Allow your paper to show through here and there to preserve that fast-paced "sketch" factor.
Looking to get started with watercolors? Check out the class Startup Library: Watercolors below!