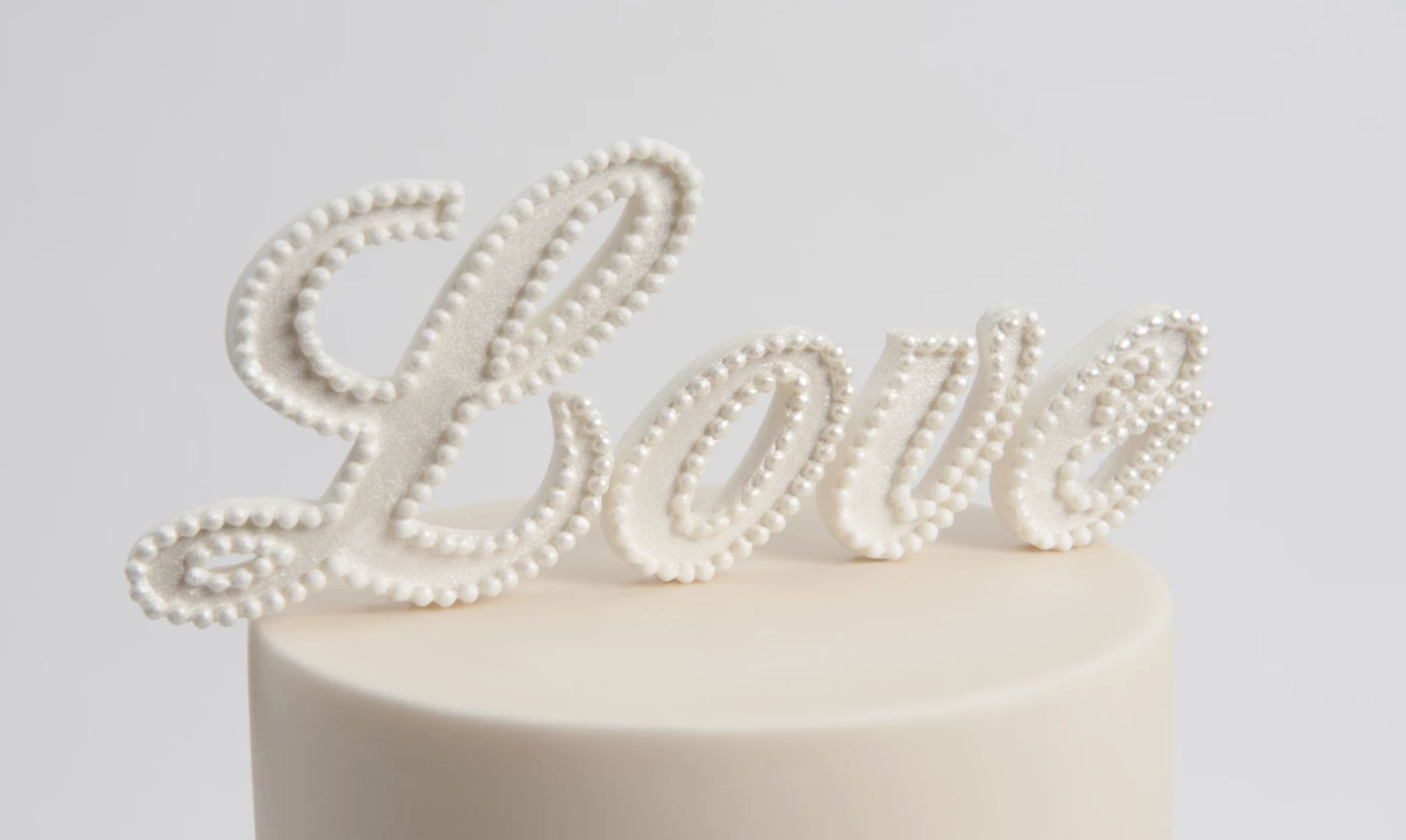 If you are a cake decorator who works a lot with fondant, gum paste and royal icing, you need to know about another incredible option: pastillage . Any questions? I see a hand up in the back of the room.
What is Pastillage?
Pastillage ("pah-stee-ahhj") is a type of sugar-paste icing that dries firm. Like gum paste, it includes sugar, water and a hardening agent (often tylose) and can be molded, shaped by hand or imprinted.
Why Use Pastillage?
There are a bunch of reasons:
Pastillage dries quickly. If you're in a hurry, pastillage will "set" far faster than gum paste.
Pastillage is very strong and hard, which means it keeps its shape and won't sag.
Pastillage does better in humid conditions than its softer counterparts. Having a beach wedding? Pastillage is okay with that.
Pastillage is sturdy enough to be gently "sanded." You can buff surfaces smooth, which you can't do with fondant or gum paste.
Pastillage is probably not the best choice for an all-over coating for a cake ; it's too firm and has a somewhat bland flavor. But for certain decorating projects, it can really help you create an awe-inspiring look.
Pastillage Inspo
These four cakes show just what pastillage can do.
Elaborate Scrolls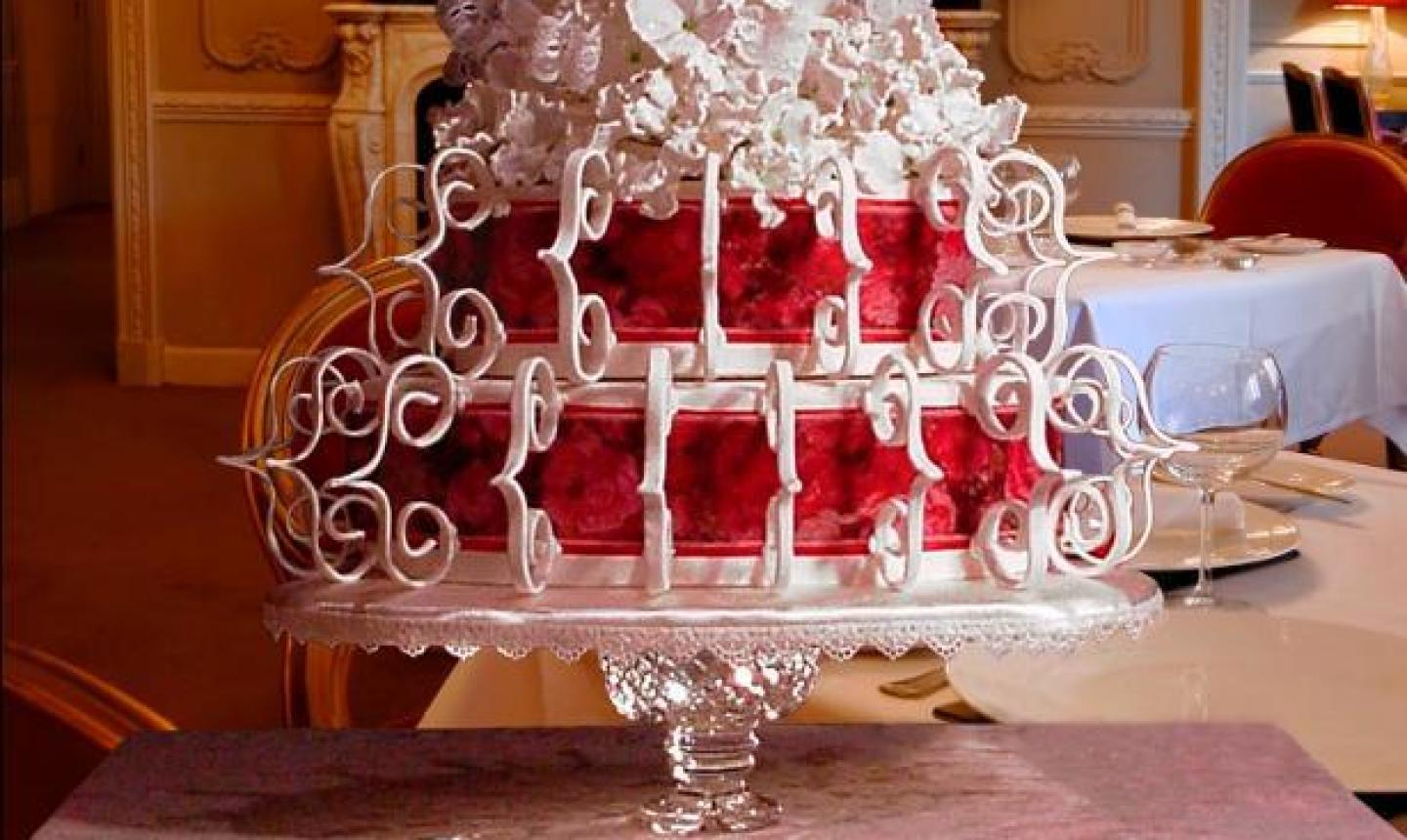 Photo by beverleyway
Go for baroque! For this design, the cake decorator rolled out pastillage, cut out strips, then formed scrolls using a custom-designed template. Royal icing attaches the scrolls to the cake. Ribbon wrapped around the tiers and a sugar flower arrangement on top of the cake complete the more-is-more look.
Gorgeous Gladiolus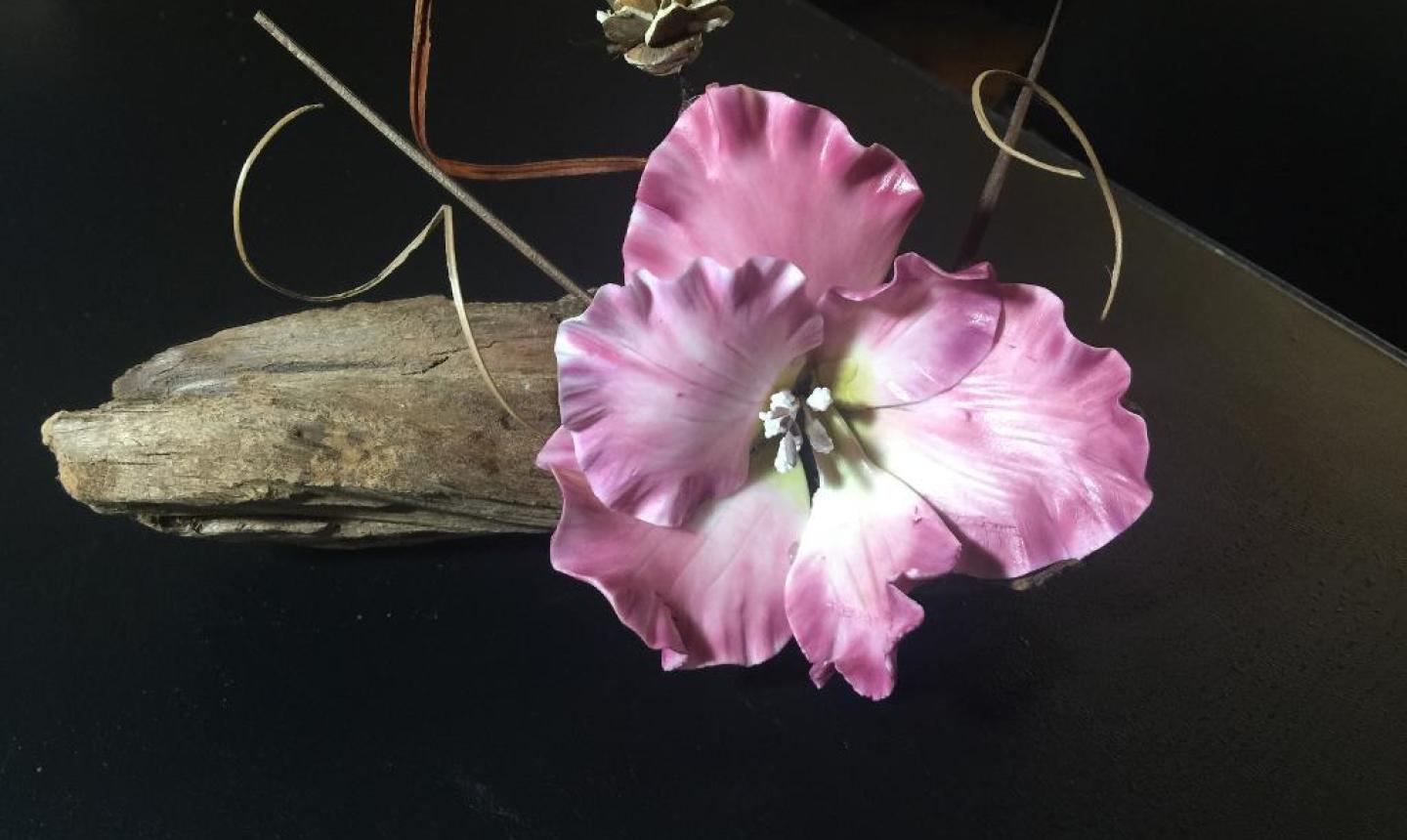 A gum paste and fondant combination worked well for the smaller petals on this sugar flower, but the larger petals needed something firmer — pastillage, to be precise.
Flower-Basket Designs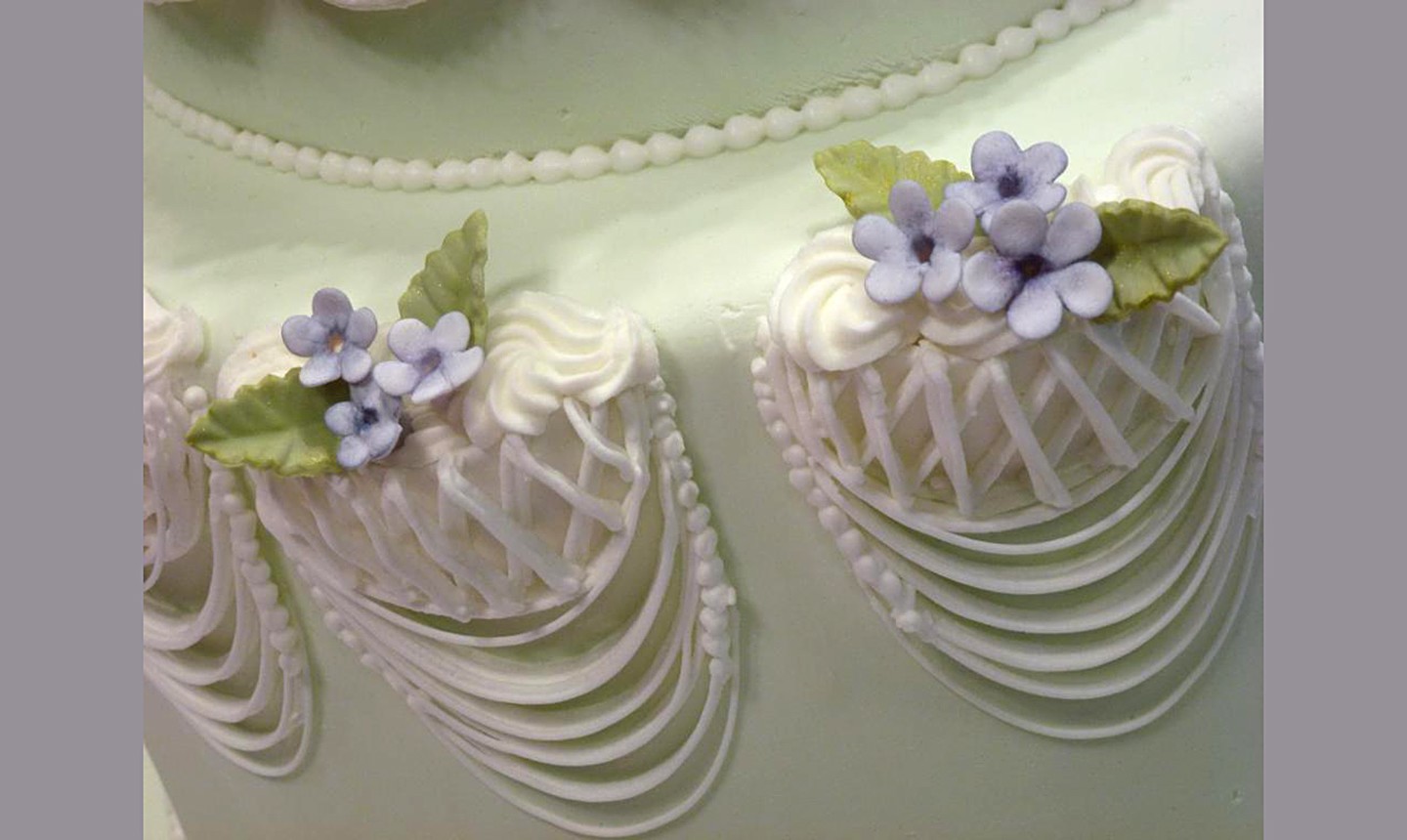 See those adorable "baskets" along the side of this fondant-topped cake? Pastillage! Royal icing line and string work round out the design.
Mardi Gras Mask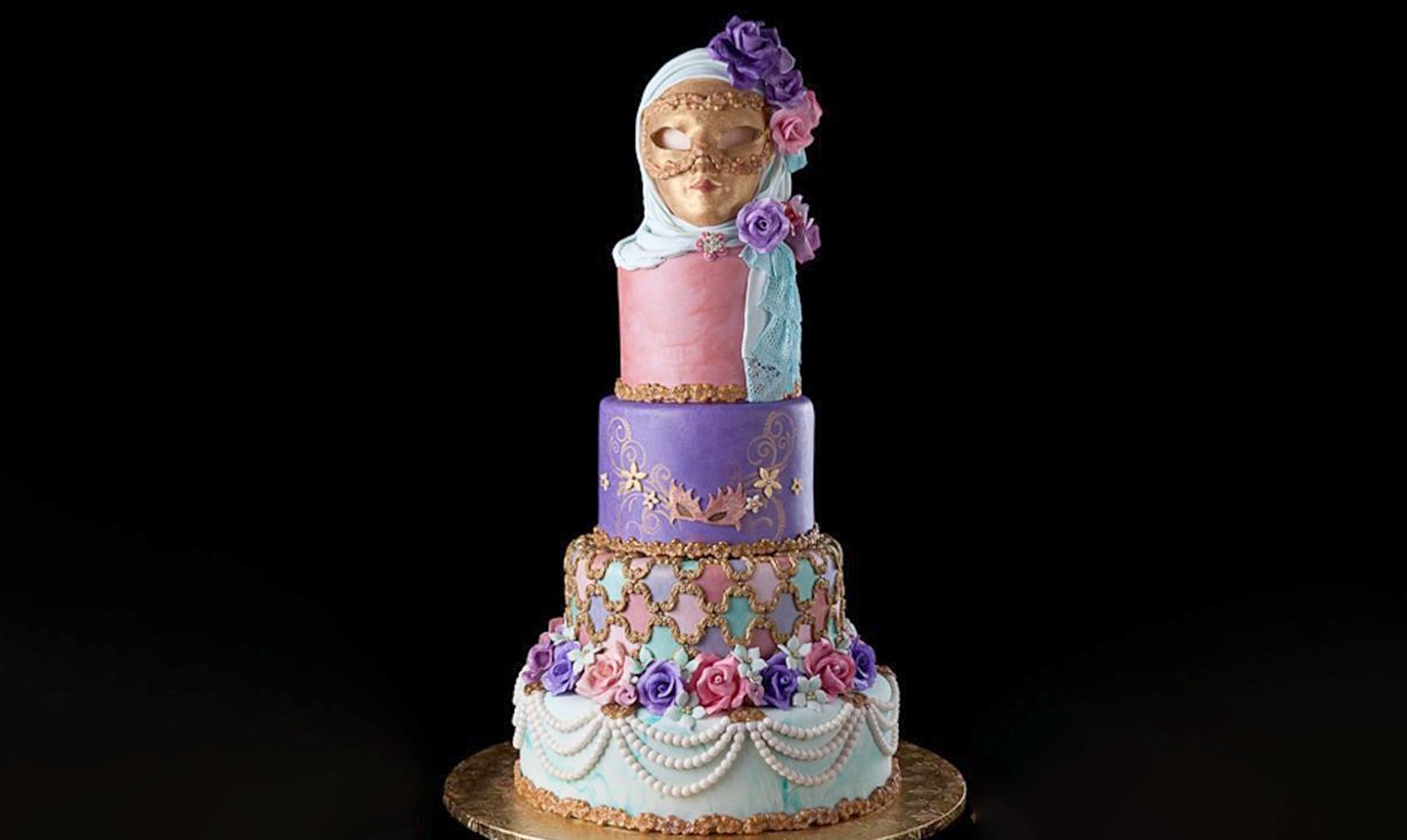 The tiers of this cake are mostly decorated with fondant and gum-paste designs — tinted, painted and marbled to perfection. But to be sure that the mask on top kept its shape, the cake artist turned to pastillage, using a craft-store mask as a mold.
Maybe these examples have inspired you to experiment with pastillage to create designs of your own. Just remember: pah-stee-ahhj.