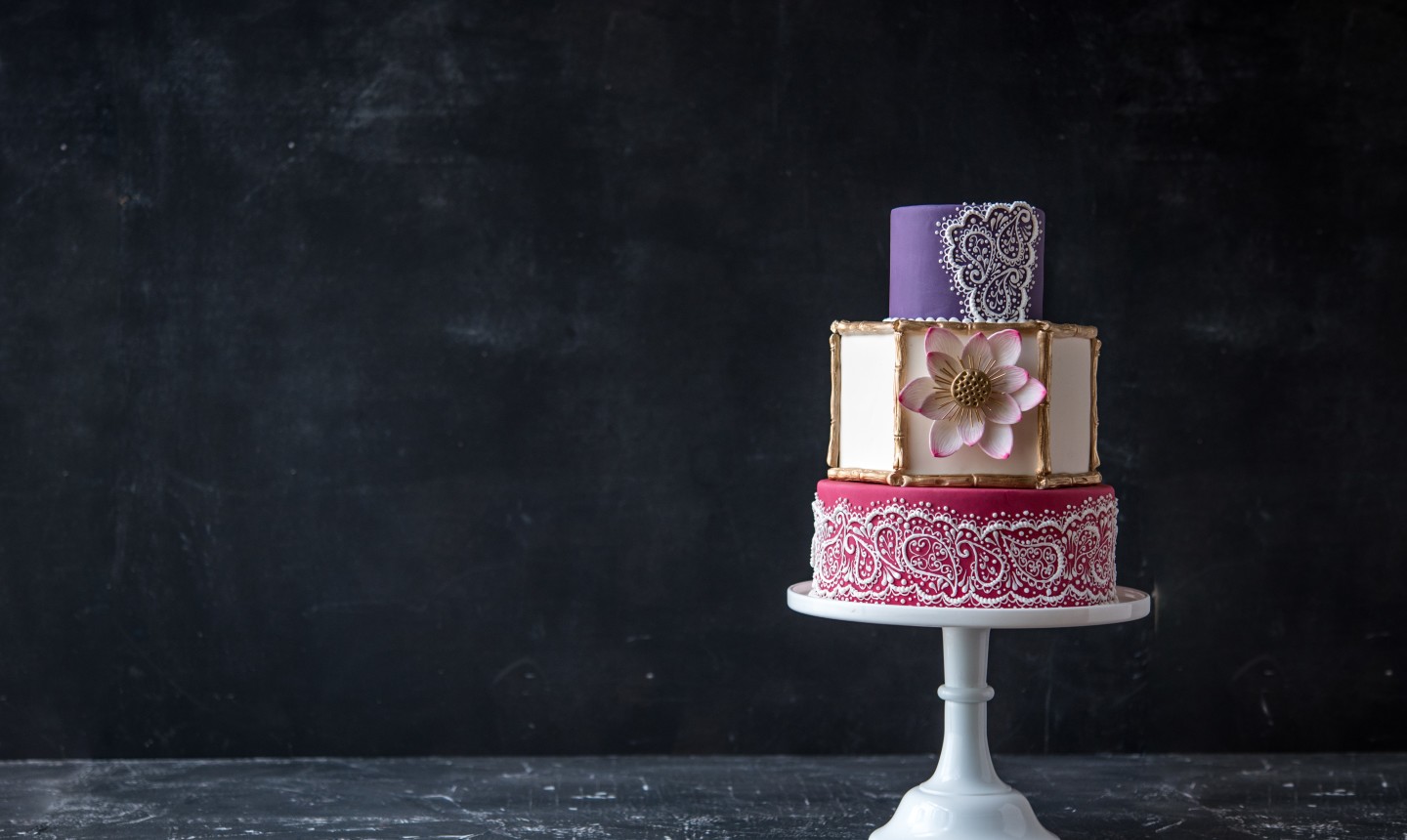 Today in cake, anything goes — even at a wedding. So says Craftsy's own Man About Cake, Joshua John Russell. And he oughta know. JJR packs some serious wedding cake cred.
Don't get us wrong, tradition is great. But so is self-expression, originality and doing your big day YOUR way. So with a little guidance from JJR, we invite you to kick these five tired conventions to the curb.
Rule #1: Wedding Cake Is White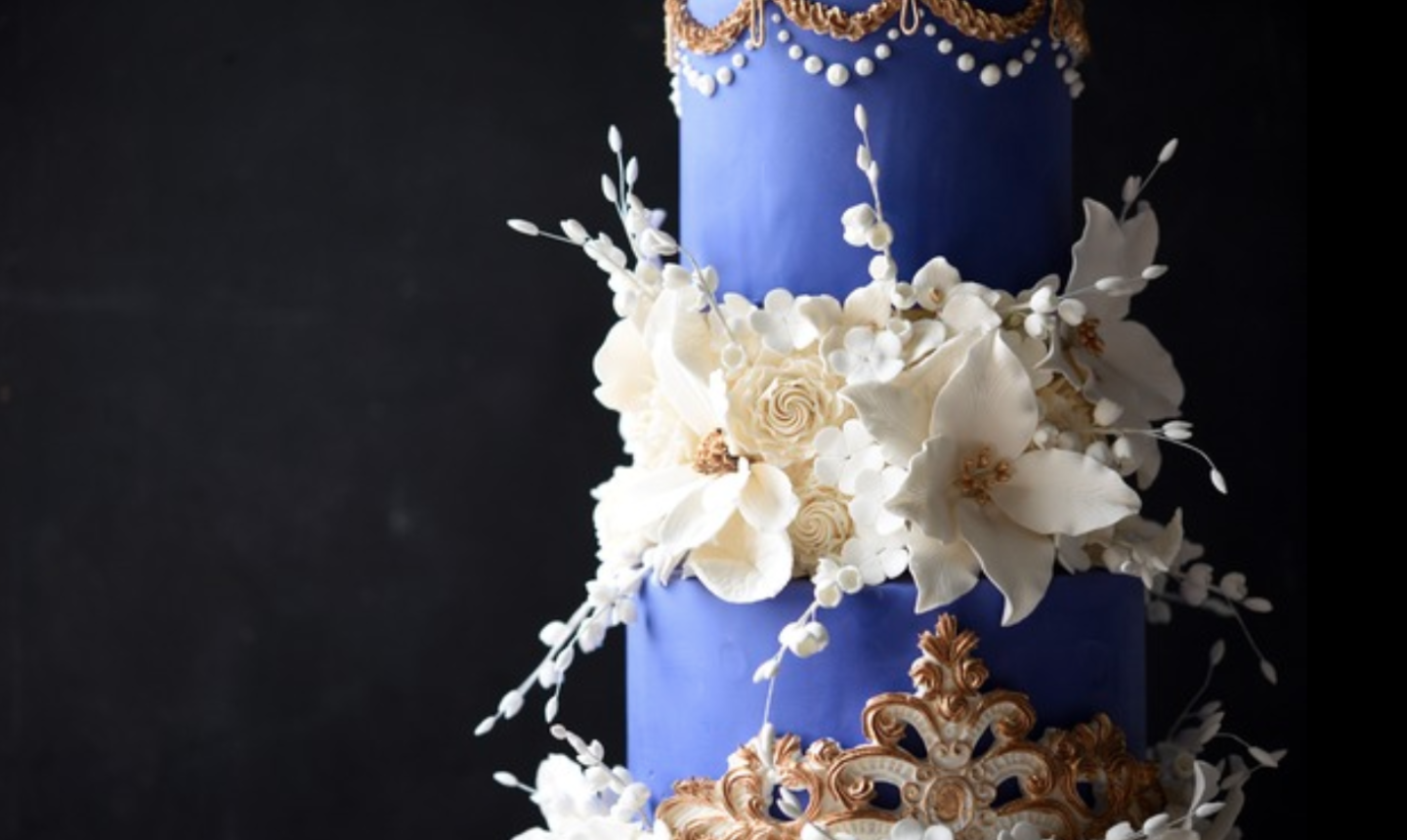 "If you want a purple cake, have a purple cake," urges JJR. Your cake can be just as much a part of your wedding color scheme as your flowers! Embrace color a little – or a lot! – and your cake will be much more distinctive.
"If you do an all-white cake when everything else has color, you end up with this really strange dessert that looks like it came to the wrong party," cautions JJR. And bakers absolutely love getting inspired by your other design elements, so be sure to share fabric swatches or flower ideas when you meet.
Rule #2: It's All About Looks
Once upon a time, every wedding cake was white-cake-white-frosting, and guests pretty much assumed it wouldn't taste that great. Thank goodness we're way beyond that, so take advantage!
Here's JJR's sneaky trick for figuring out unique flavors you (and your guests!) will love: "I ask the couple what's their favorite icecream flavor, or their favorite cereal. Who says you can't have a cake inspired by Cinnamon Toast Crunch?" And if you're not quite ready to let go of white cake, consider funfetti!
Rule #3: Wedding Cake Is the Bride's Business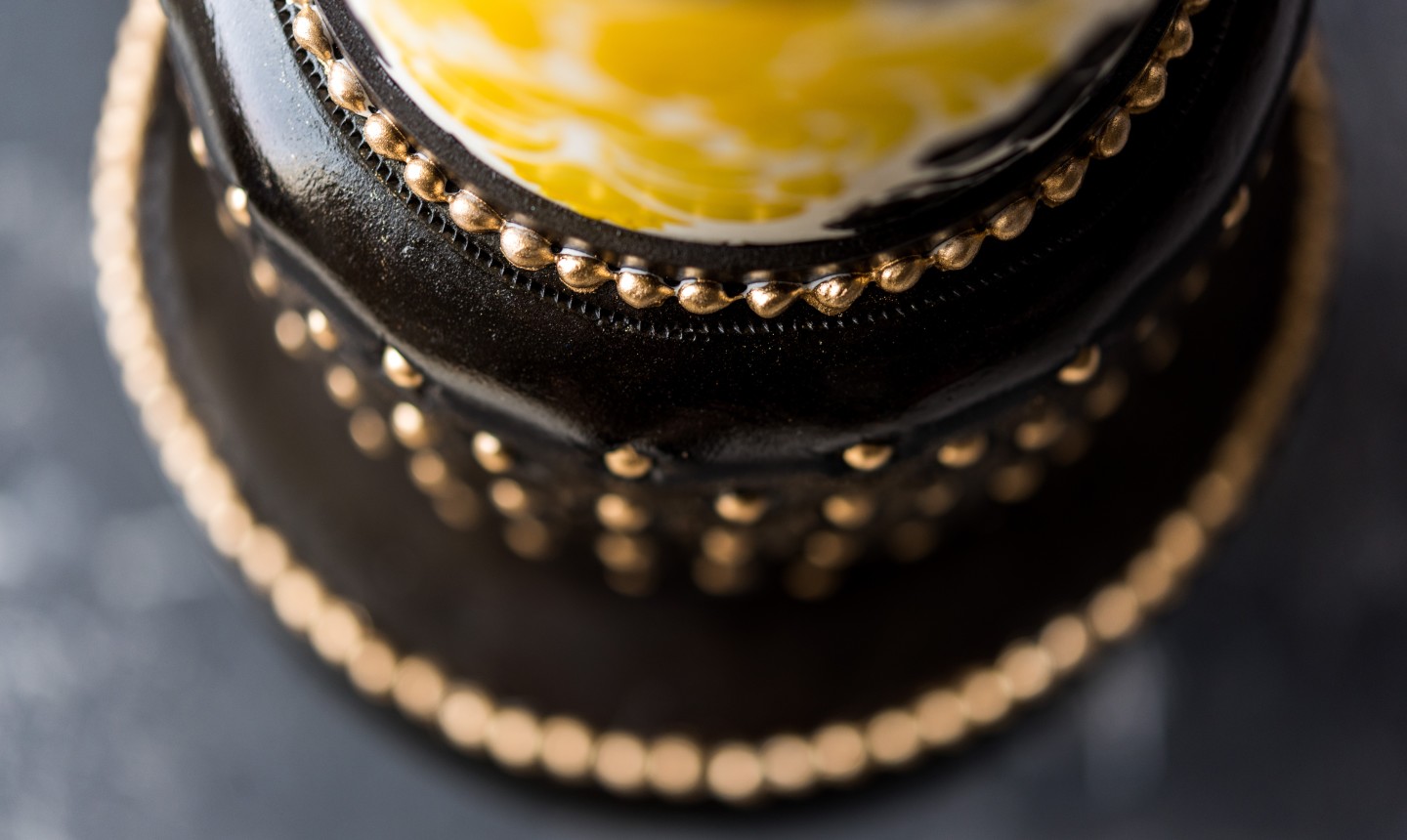 Really? JJR's from the south, where wedding traditions have a pretty strong grip. And there was a time when having two cakes — one for the bride and one for the groom — was the norm. These days, though, that's way less common (for lots of reasons, including budget!). "Make it both of your cake," he counsels. Maybe one partner cares a ton about the looks, so let the other pick the flavors inside. It's more fun for everyone that way.
Rule #4: It Has to be Cake
Believe it or not, some of JJR's favorite wedding spreads actually involve very little cake at all. He encourages couples to think outside the box and source unexpected, extra-special treats for their wedding.
"I've seen couples get black-and-white cookies from a Jewish deli in New York, or rice crispy treats from a favorite bakery in Austin," he says. Of course you wouldn't fly in dessert for any normal party, but this is your wedding.
How to make sure it all feels right? Bring your cake pro in on the plans. "I'll make a very small cake for the sake of tradition, then come up with really fun, beautiful ways to display all the other sweets." Getting a pro's eye on the presentation makes all the difference.
Rule #5: Save the Top Tier for Your Anniversary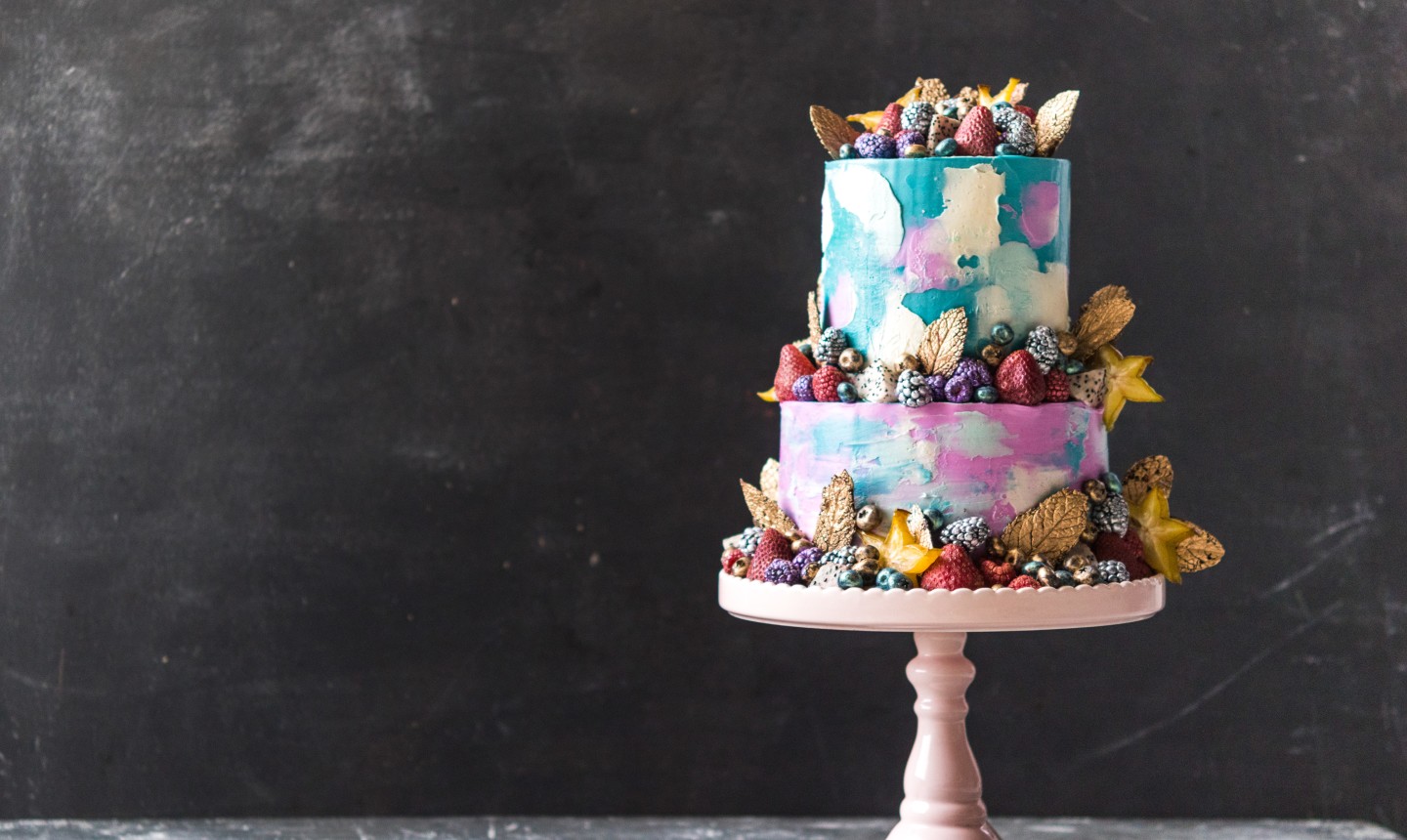 "Please, please do not eat stale cake," begs JJR. "It's just gross, and trust me, your baker does not want you to do it." A better plan: ask your baker to make you a fresh mini-cake when your first anniversary rolls around. Some might even include this in the price of the original cake.
If you just can't say no to the save-your-cake tradition, break out that tier for your one month celebration. That's about the longest a fancy cake should ever be kept in the freezer. And when it comes to celebrating your love, why wait?