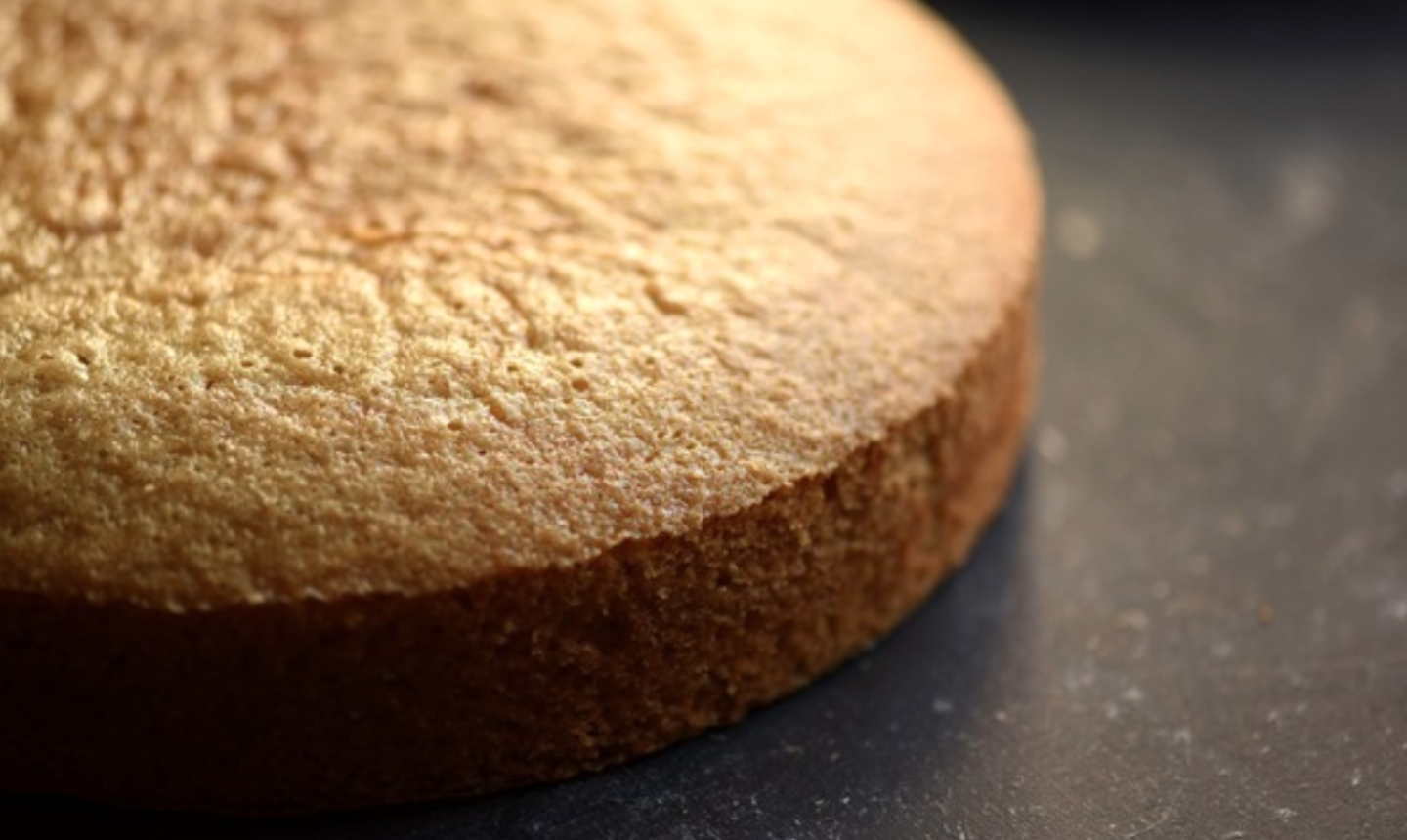 If you think vanilla cake is boring, have we got news for you: this version from Joshua John Russell, star of our super-popular Man About Cake series (and our new Man About Bake show), is versatile, 100 percent delicious and free of dairy and eggs. That's right — it's vegan!
Check out the video below to see how JJR pulls this masterpiece together (and steal a few of his genius baking tips along the way). If you're feeling adventurous, after your cakes are baked you can layer 'em with swiss meringue buttercream , add a crumb coat and final coat, then decorate with — wait for it — sprinkles and a cotton candy tower!
Vegan Vanilla Cake
Yield: Two 10″ round cakes
Ingredients:
4 cups granulated sugar
6 cups all-purpose flour
1 tablespoon plus 1 teaspoon baking soda
2 teaspoons salt
2 cups unsweetened soy, almond or coconut milk
2 tablespoons white vinegar
1 ⅓ cups vegetable oil
1 tablespoon Madagascar bourbon vanilla extract (or whatever vanilla you prefer)
2 cups water
Instructions:
1. Preheat oven to 350 F, grease your pans and set aside.
2. Fit the bowl of a stand mixer with the whip attachment. Combine sugar, flour, salt and baking soda in the mixer and turn on low speed to sift the ingredients.
3. In a bowl, combine the vinegar and the milk and set aside. In a separate bowl, combine the oil and vanilla.
4. While the mixer is running on low, add the oil mixture, milk mixture and half of the water to the dry ingredients. Mix until incorporated and free of lumps.
5. Add the last bit of water and blend until fully incorporated.
6. Fill pans and bake for 30-45 minutes. The cakes are ready when they feel set to the touch.
7. Take cakes out of the oven and let cool. Decorate as you wish!
PS: While this vegan vanilla cake is oh-so-delicious, if you're looking for a non-vegan option, JJR has your back with this equally-tasty recipe.