We all need a little luxury in our lives — especially on the most romantic day of the year! Whether you're going out, staying in or pampering yourself this Valentine's Day, take a little me-time to treat YOU to something special. We've found 10 patterns to inspire you this year!
Date night glam
You just might feel like a million bucks when you add any of these special date-night patterns to your wardrobe. (Bonus: Your date will be wowed too!)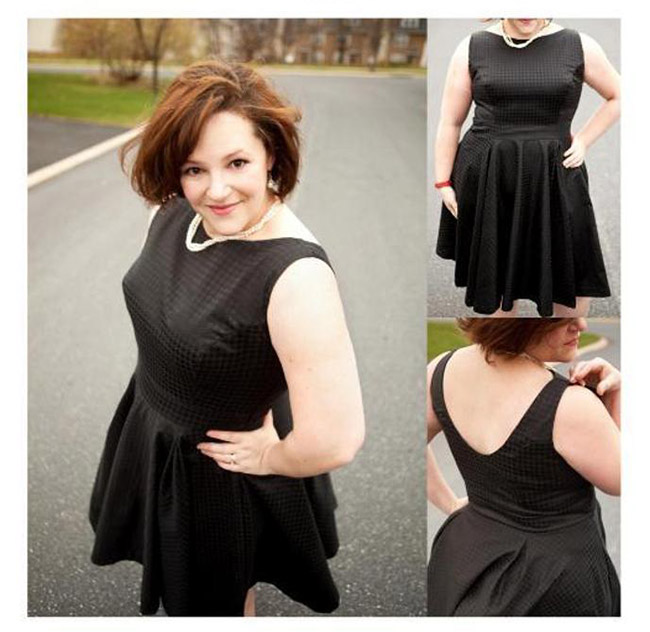 Photo via Bluprint member Winter Wear Designs
1. Bateau Garden Dress
The perfect fancy date-night dress! This classic silhouette looks great on everyone, making it an easy choice when you want to look your best. Dress it up with satin and a lace overlay, or use a simple solid you can accent with pieces you already own. It looks great dressed down in florals for a comfortable summer frock as well.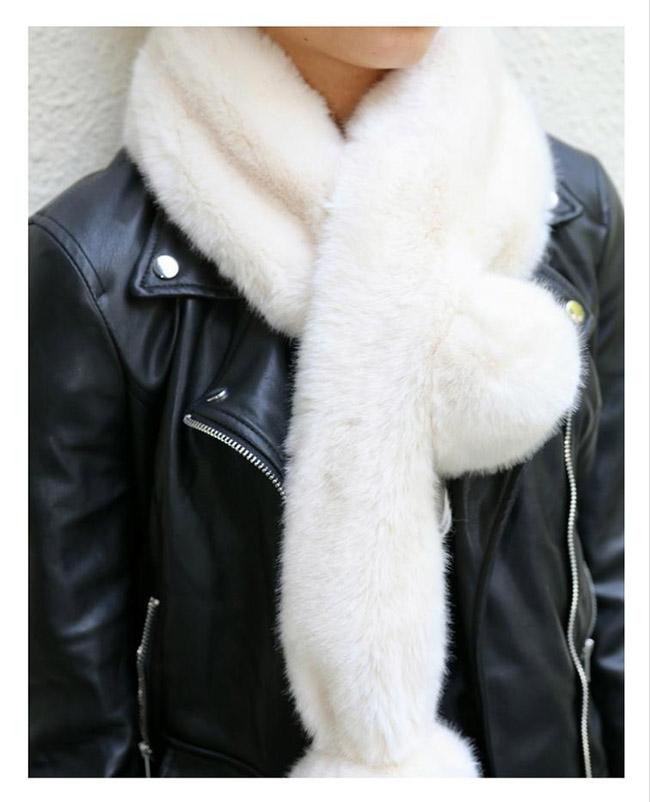 Photo via Bluprint member So Sew Easy
2. Faux Fur Scarf
Don't fear colder climates! Everyone can stay warm and still look amazing in February with a little help from a faux fur scarf. Whether you're walking through 8″ of snow or it's just a little chilly, this free scarf pattern will dress up any outfit.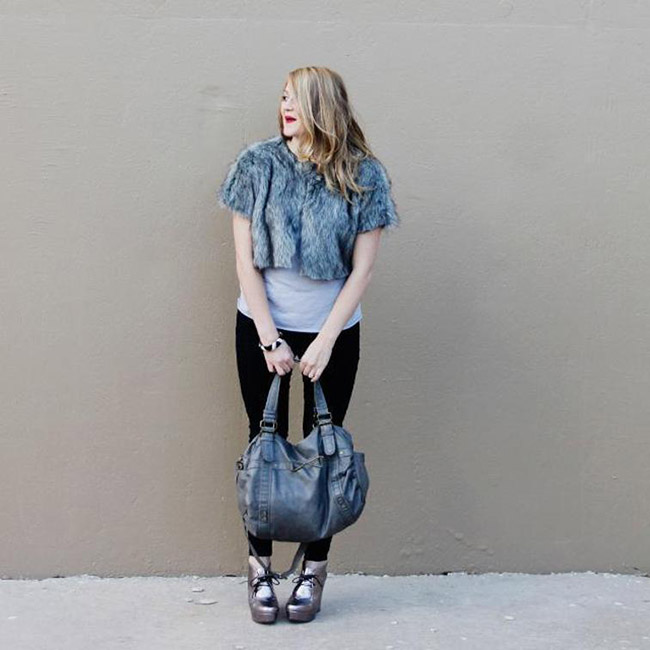 Photo via Bluprint member see kate sew
3. Faux Fur Cropped Jacket
With cropped tops high on the trend list, this jacket adds the perfect amount of style to your outfit. It's short sleeved and suits any climate, whether you wear it with jeans or over an elegant dress. Plus, the pattern is free — so you can't go wrong there!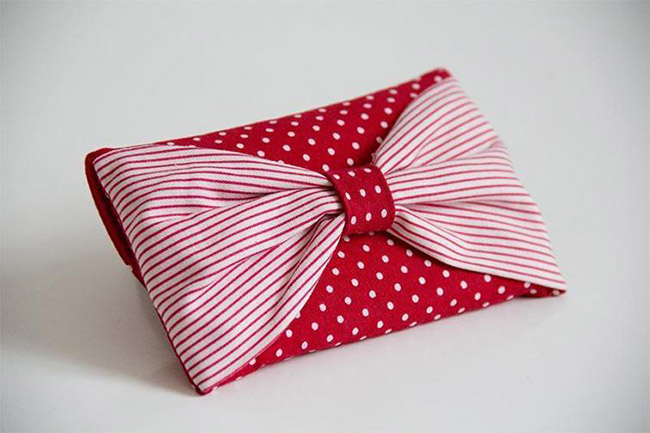 Photo via Bluprint member Pattydoo
4. 'Bowie' Cell Phone Clutch
Here's the perfect clutch to match your special night. Available in 5 different sizes, you can make it to fit your cell phone or use the larger sizes as a clutch. Faux leather or satin elevates the look, or make one to match your dress. Keep your things safe, and your look elegant!
Staying home in style
Relaxing at home is celebration enough to sew up a few of these items! You can feel extra-special by sewing up something fun to wear.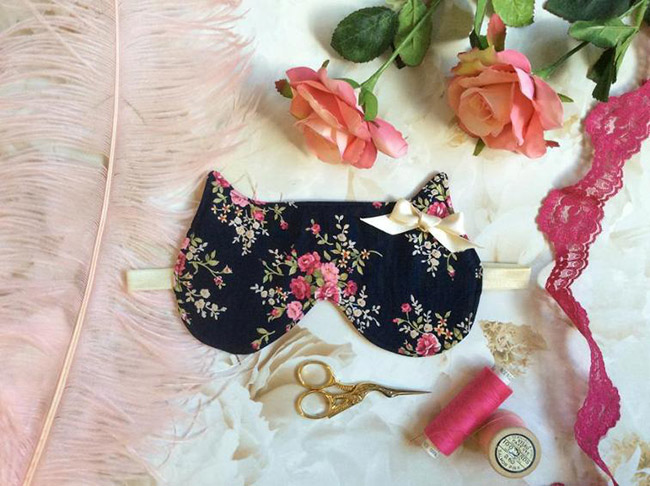 Photo via Bluprint member EVIE la LUVE
5. Kitty Sleep Mask
Sleeping has never been more stylish. Keep out the sun and sleep in with this purrr-fect mask — all the cool cats are making them! Florals and bows add a touch of class. You just might want to sleep all day.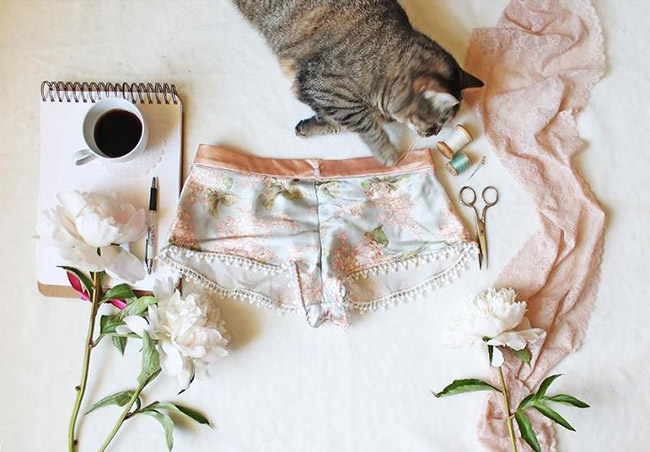 Photo via Bluprint member Ohhh Lulu
6. 1509 Eloise Sleep Shorts
These sleep shorts are sure to make your night more fun! Satin and lace dress them up, while the flattering, low-cut flat front makes them look great, too. They're simple to sew, with no closures and an elastic back waistband for comfort.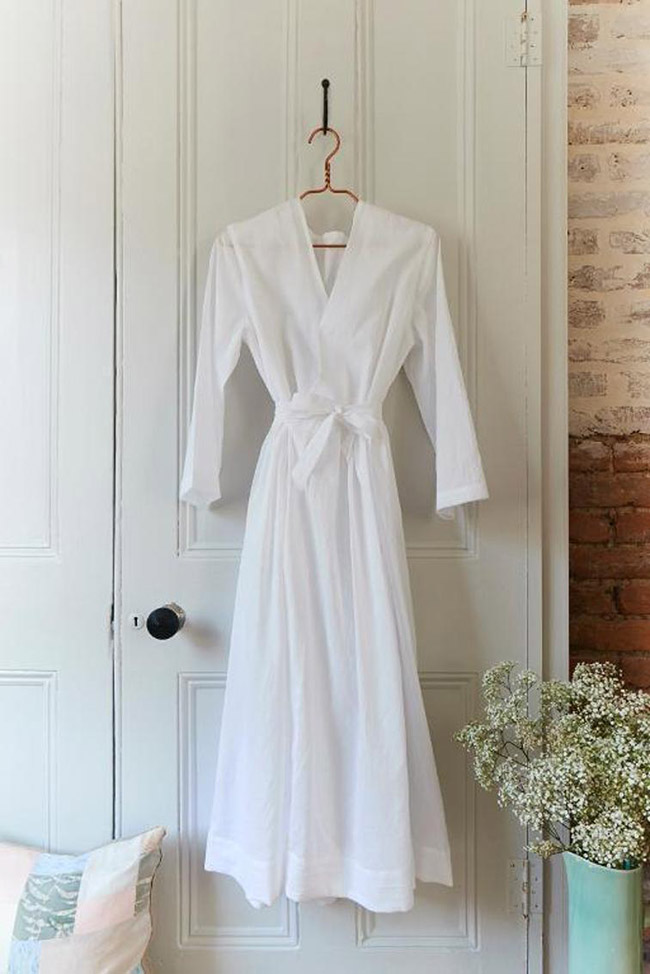 Photo via Bluprint member Cassandra Ellis
7. Wrap & Gather Dressing Gown
Lounge in style in the perfect dressing gown. Choose from a gathered fit, or use the waist tie to complete the look with a bow. The included pockets will have you wondering why you haven't made one before. White is always elegant, but we think a black floral would be gorgeous and a bit mysterious! 
Pamper yourself!
Take time out to sew something fun for yourself! Then pour a nice hot bath and take time out with a good book. (Sounds amazing!)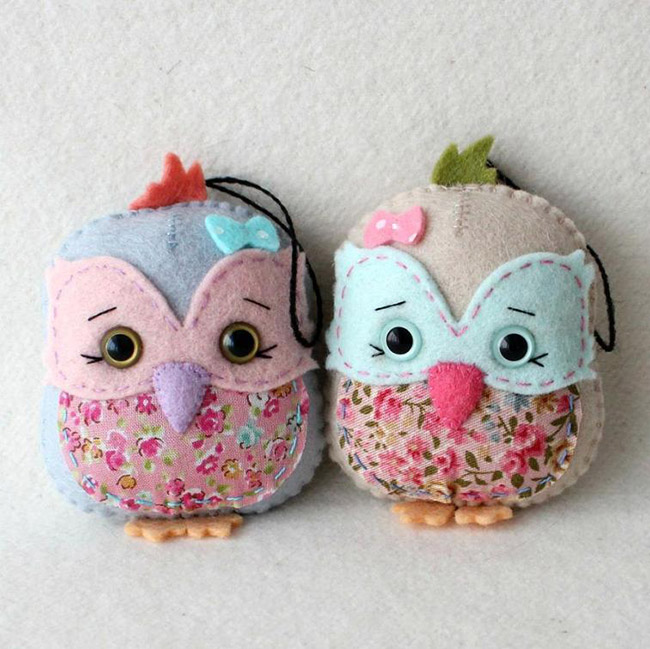 Photo via Bluprint member Gingermelon
8. Little Lark Sachet
These tiny sachets are just the cutest! Infused with lavender,  they'll make your closet or dresser drawers smell great day after day. The Little Larks are handsewn with scraps of felt and polyfil, which makes them a great project to make while enjoying your favorite show. (Plus, did we mention it's a free pattern?!)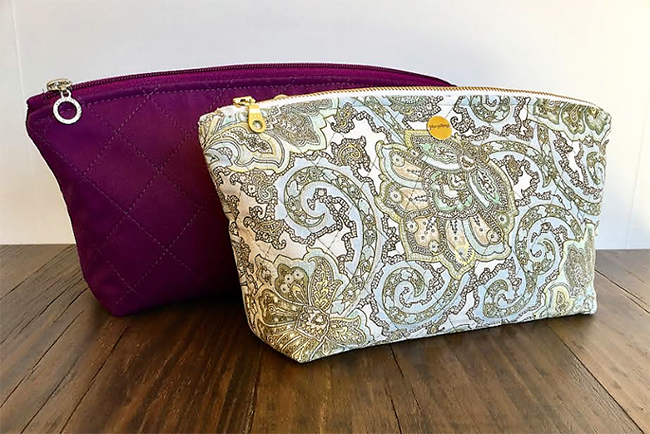 Photo via Bluprint member MergeBags Patterns
9. Jasmine Quilted Makeup Bag
This gorgeous bag has room for all of your beauty essentials. The curved metal zipper adds an interesting design element, and the bottom boxed corners help it to stay open while you use it. Sewn in a vegan or real leather, this luxurious bag will last you for years to come.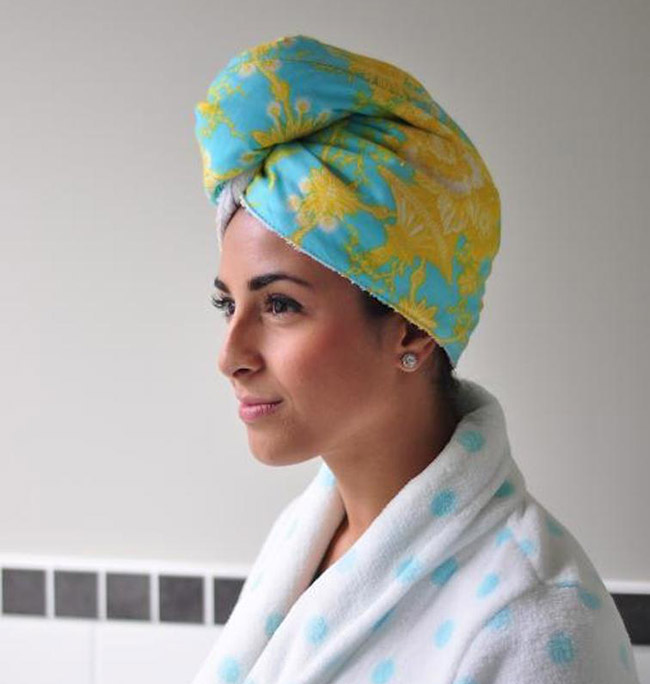 Photo via Bluprint member Simple Things Patterns
10. Twisted Sister Towel Wrap
Since you're all set up with a bath, how about keeping your hair tidy? This pretty towel wrap is perfect for lounging while keeping your hair under control. Feature your favorite fabric on the outside and put an absorbent terry cloth inside. You can even make it match the dressing gown we talked about earlier. Plus, this pattern includes a bonus headband to wear while you apply your makeup!
Success With Sewing Lingerie
Learn how to sew classy, custom undergarments you'll loveDownload FREE Today