The best gifts are always handmade, and this round-up of romantic Valentine's sewing projects will leave your loved ones spellbound! Stitch up a sassy stuffed animal, elegant handbag or enchanting fabric love letter for a festive way to celebrate the loveliest day of the year. Happy Valentine's Day from Bluprint!
10 "Oh Sew Sweet" Patterns for Valentine's Day!
1. Apron Sewing Pattern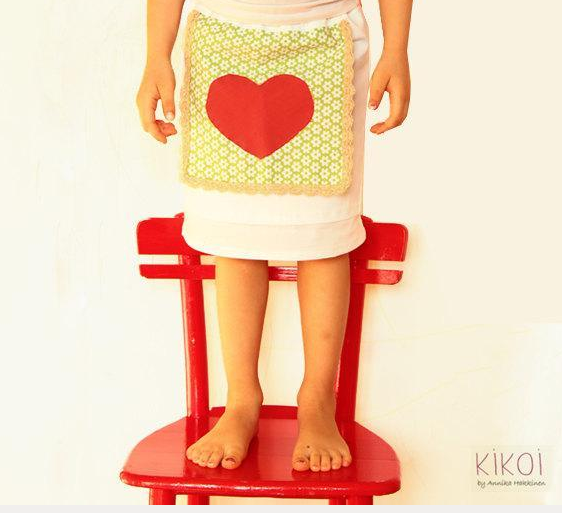 The perfect accessory for baking sweet treats! Bluprint member Kikoi created the pattern for this adorable apron, adorned with a bold heart and sweet lacy trim.
2. Gift Bag Sewing Pattern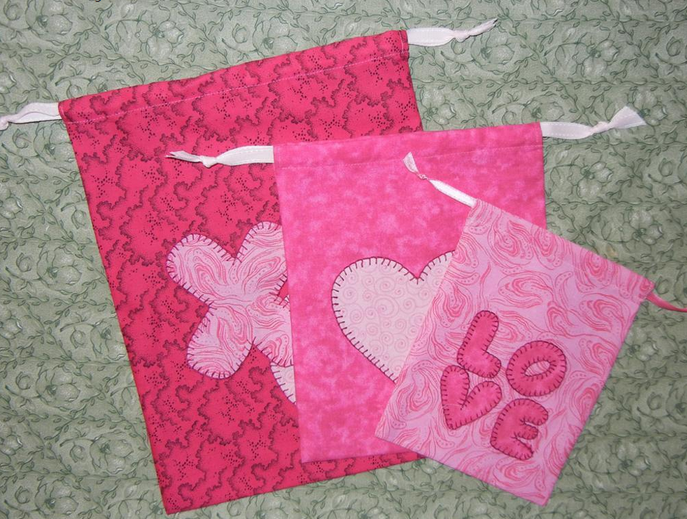 These easy-to-make fabric favor bags are ideal for Valentine's Day treats! Brought to you by Bluprint member SHDesigns, this pattern includes three gift bag designs that put L-O-V-E front and center.
3. Stuffed Animal Sewing Pattern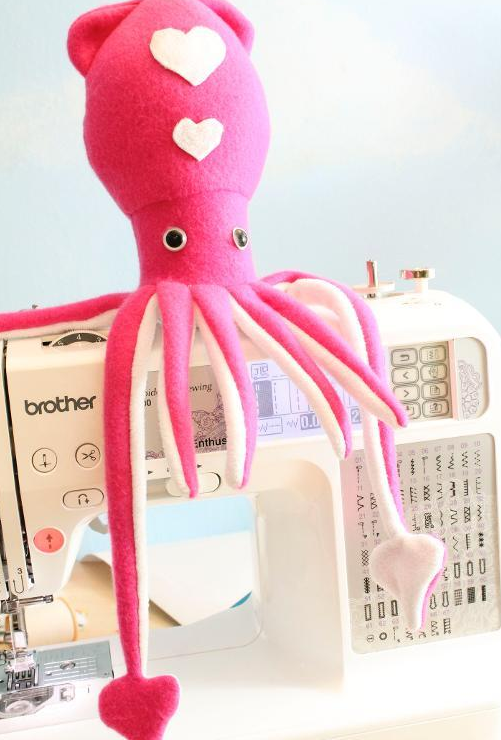 Create a cute, quirky gift for that special someone with this funky stuffed squid pattern from Bluprint member BeeZeeArt! Sew this huggable fellow up in fuchsia fabric for a bold pop of color.
4. Love Letter Sewing Pattern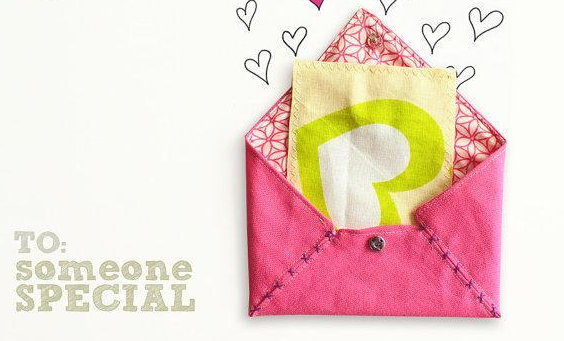 Craft a little romance this Valentine's Day with a sassy spin on a classic love letter! Bluprint member Kikoi designed the pattern for this bright fabric letter and beautiful matching envelope.
Get the fabric envelope pattern.
5. Dog Sewing Pattern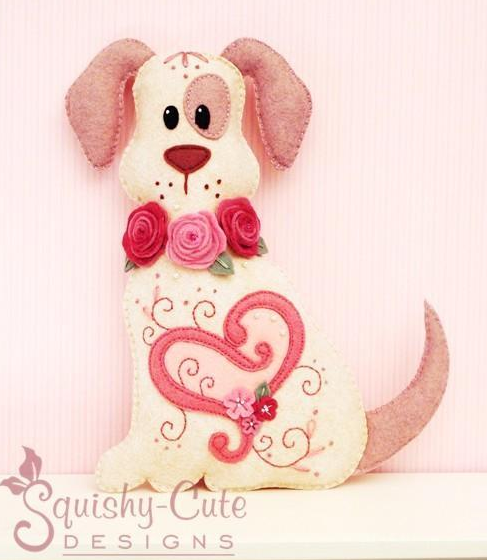 This heartwarming pattern for "Hugs the Valentine Dog" is sure to set some tails a'waggin! We love the decorative hand-stitched details and darling rosette collar created by Bluprint member Squishy-Cute Designs.
Get the valentine's dog pattern.
6. Heart Purse Sewing Pattern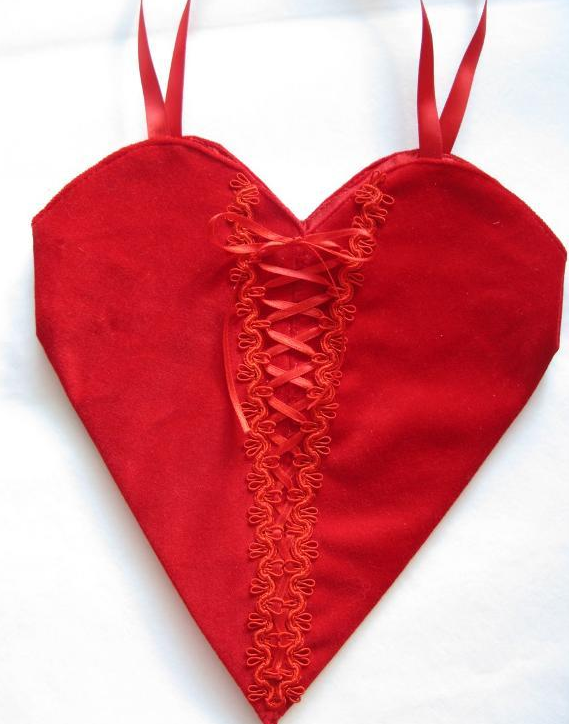 As lush and lovely as a dozen roses, this heart-shaped bag from Bluprint member Arkathwyn has us saying ooh-la-la! The best part? The pattern includes a corset-inspired panel sure to appeal to your favorite fashionista.
Get the heart purse sewing pattern.
7. Crown Sewing Pattern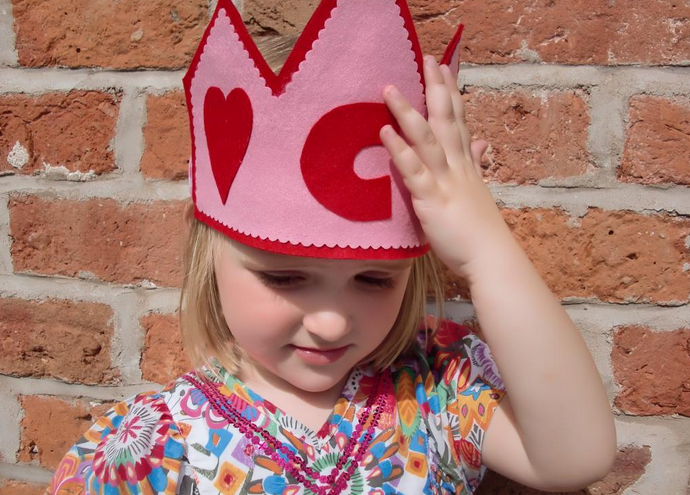 Stitch up this darling felted crown and scepter for the little sweetheart in your life! Bluprint member LittleBlackDuck created these festive, durable designs as a great addition to any Valentine's party or dress up box.
Get the crown and scepter pattern.
8. Hand Warmer Sewing Pattern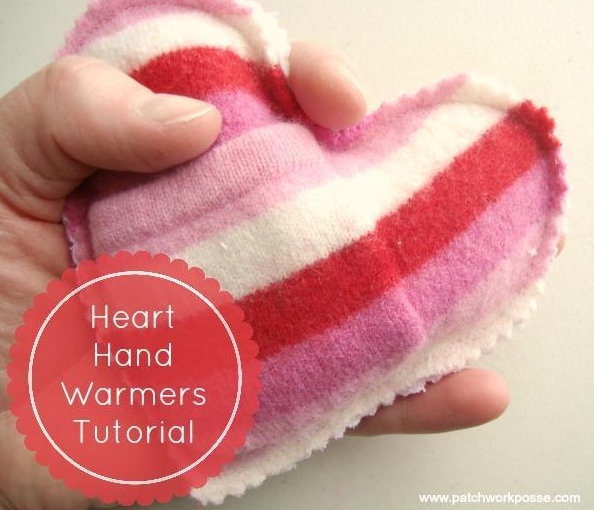 Now that's what you call a heartwarming idea! Bluprint member Patchwork Posse designed the pattern for these cute felted hand warmers to ensure your Valentine's Day is cozy as can be.
Get the heart hand warmer pattern.
9. Fabric Card Sewing Pattern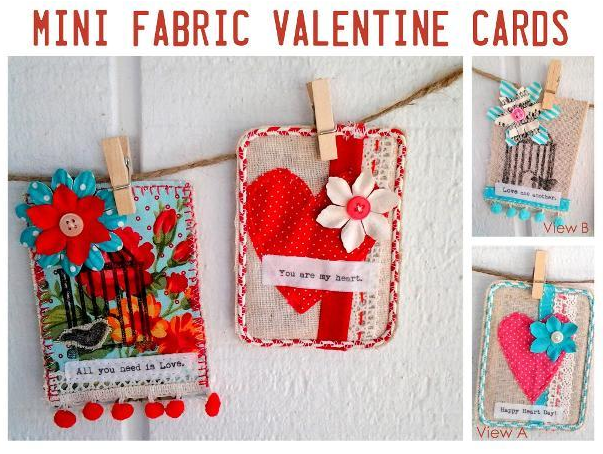 You never know how much a card can mean to someone, and these chic fabric cards are sure to bring a smile to your sweetie's face! Put your own spin on the traditional valentine with these fresh and funky mini cards by Bluprint member Cosmic Girl.
Get the Valentine's cards pattern.
10. Cat Sewing Pattern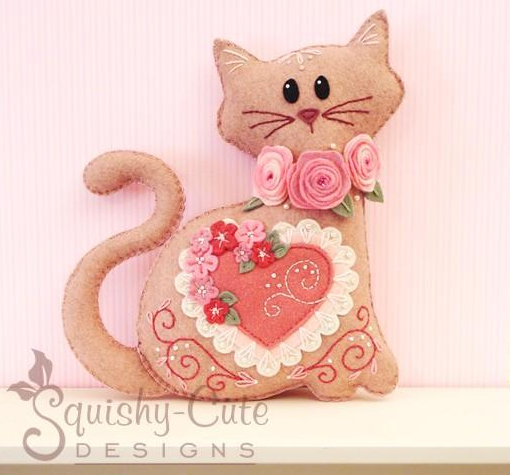 What a purr-fect gift idea for the feline fans in your life! Bluprint member Squishy-Cute Designs brings us this irresistibly sweet felted cat pattern.
Get the Valentine's cat pattern.
What's your favorite Valentine's Day project you've ever made?