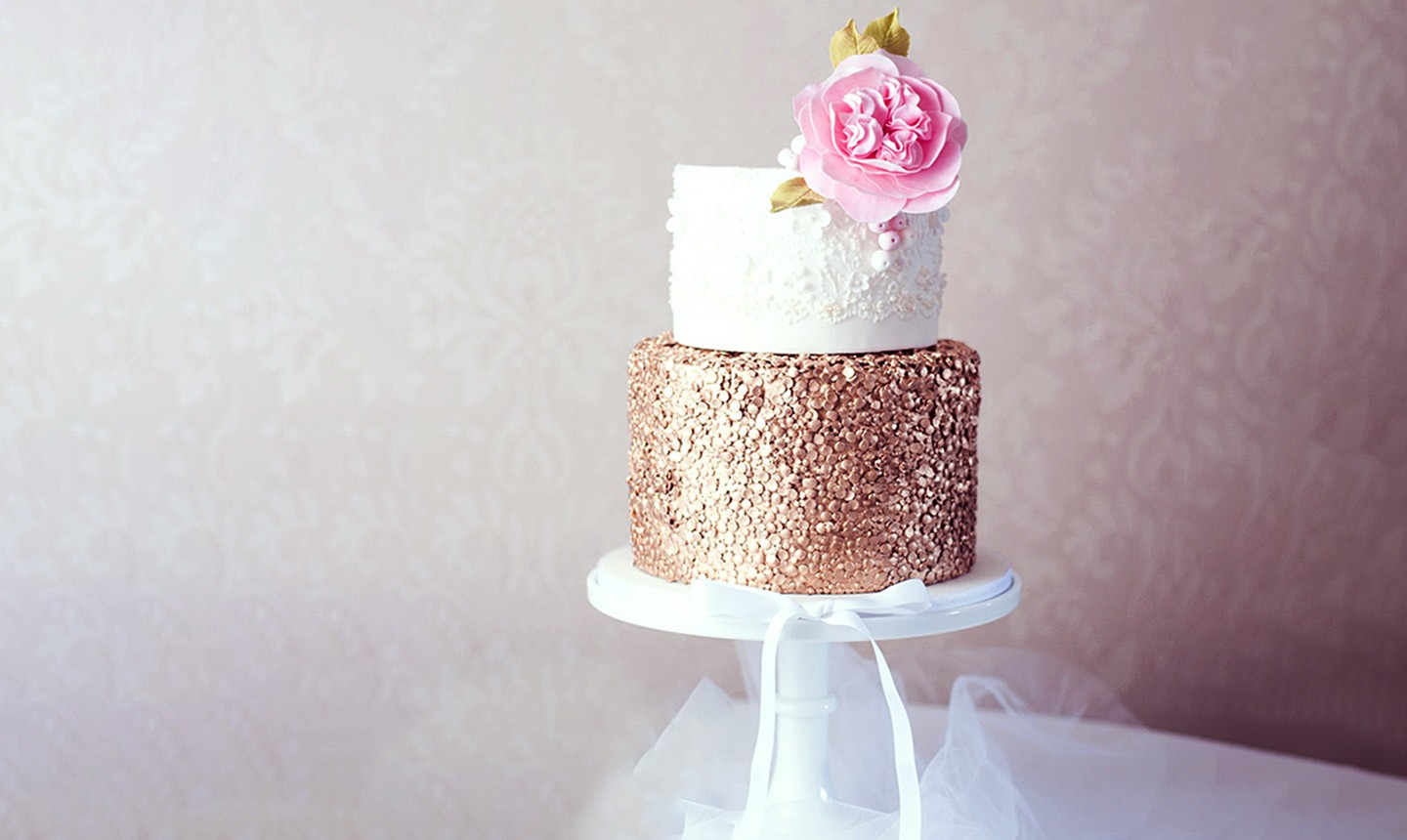 You don't have to be Cardi B to love a little bling. Think of all the glittering things in this world and how even a little sparkle can make anything seem more special — including cake. Especially cake.
If you want to decorate a cake to make it more glamorous, more eye-catching or just more fun, bedazzle it! Here are a few different ways to get your gleam on.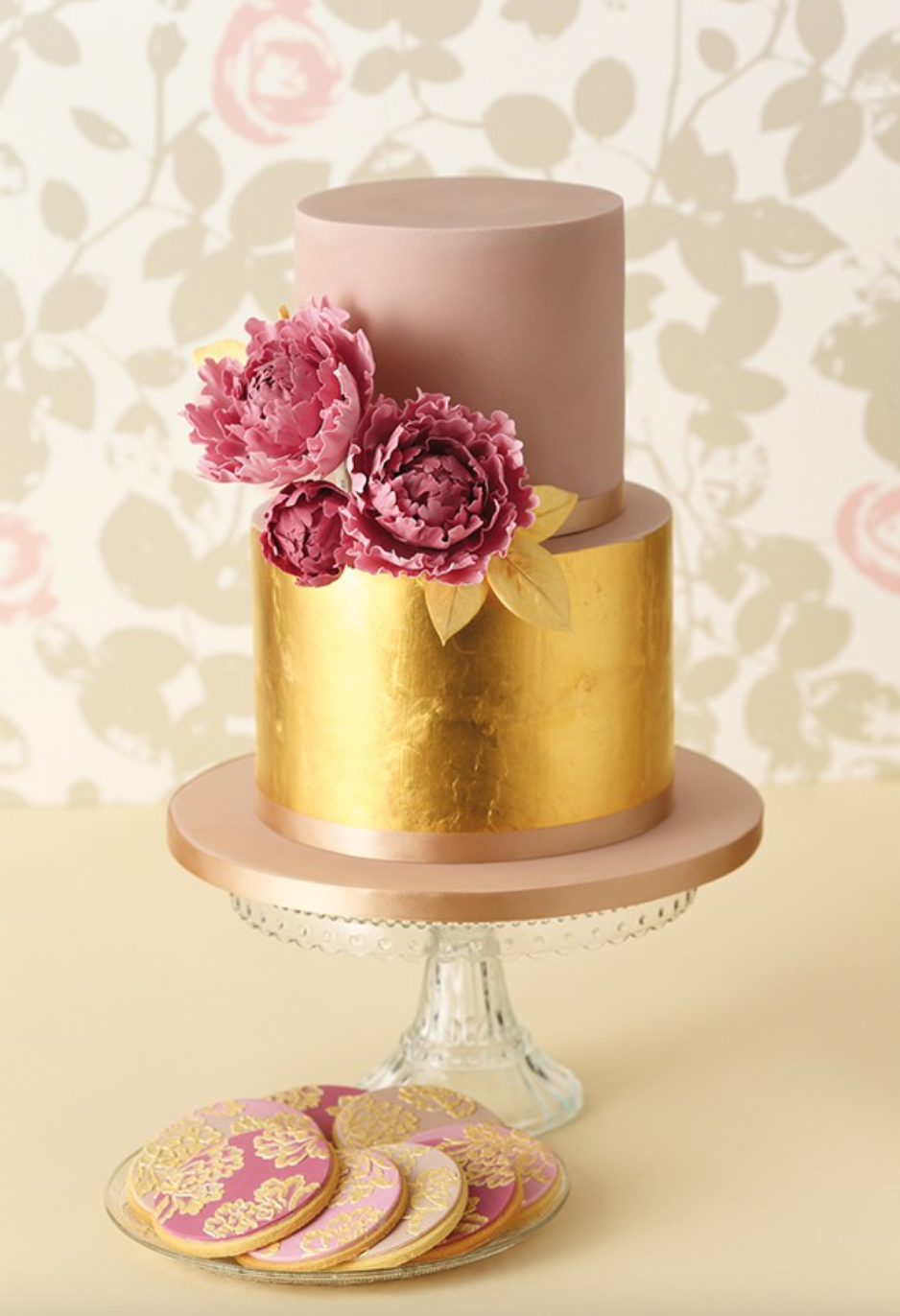 Sparkle Squad
Luster Dust
Luster dust is a powder that creates a gleaming finish. Different kinds create different effects, from sparkly to pearlescent to subtly shimmering.
Edible Lustrous Paint
You can buy it or DIY it by mixing luster dust with a small quantity of a flavoring extract or clear spirit like vodka. Make it thick, or thin it out and brush it on your cake like watercolor paint.
Edible Glitter
Edible glitter is exactly what it sounds like — a sparkly edible garnish. There are a few ways to get that gleam. For instance, you can combine gum arabic and luster dusts to create metallic flakes, or you can make a kind of cake confetti by coating fondant with edible paint, then cutting out tiny glittery shapes.
How to Choose Your Glitter Type
Think about your cake design. Are you featuring big, bright flowers ? You may need the bold effect of edible glitter. But if you're going for a more understated look, a simple coat of luster dust might be your move.
How Do You Get the Shimmer to Stick?
Depends on what you're using. Apply luster dust with a dry, soft brush. "Paint" edible paint right onto a cake. Use icing "glue" for edible glitter.
Glitter Inspo
Maximum Dazzle
Apply an all-over layer of edible paint and glitter. The cake above is painted gold, then adorned with edible-glitter cake confetti. Bold "statement" flowers make sense on such a dazzling cake.
Sophisticated Sparkle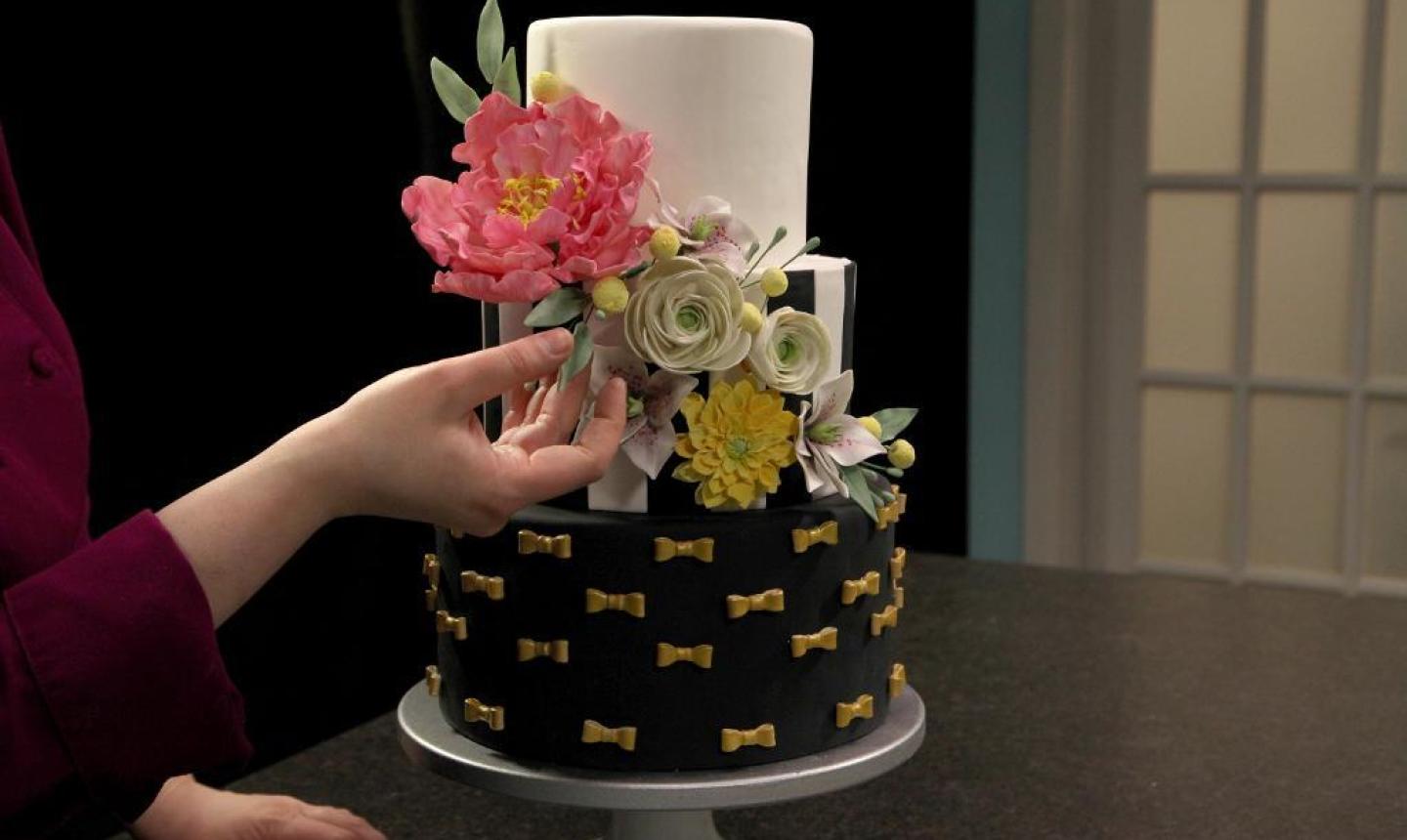 Edible lustrous paint on the gold bows here looks elegantly understated against a matte chocolate background, especially with the cascade of beautifully arranged sugar flowers .
Matte Meets Shimmer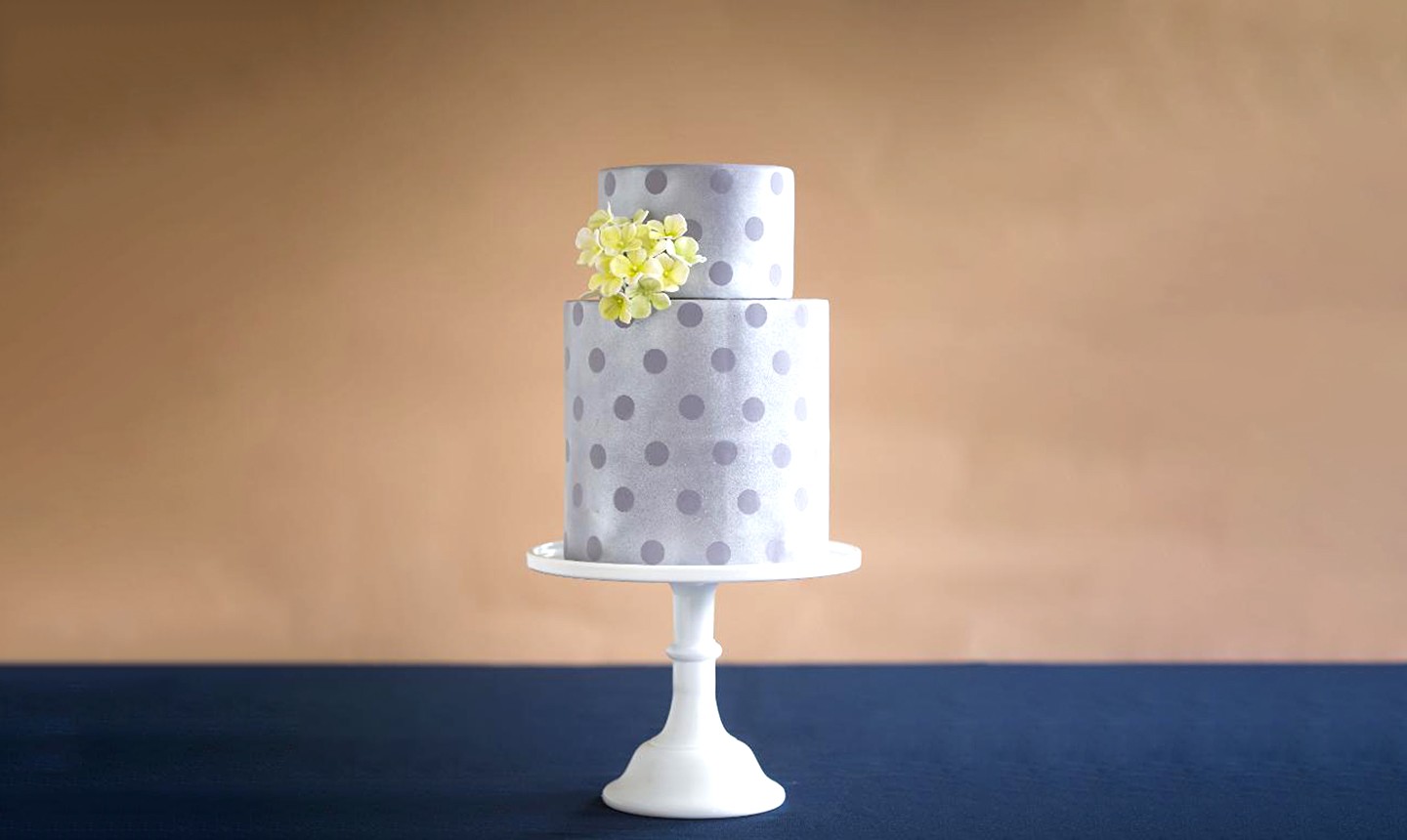 You can create a subtle yet totally eye-catching design by setting matte dots on a shimmery fondant surface.
Petal Power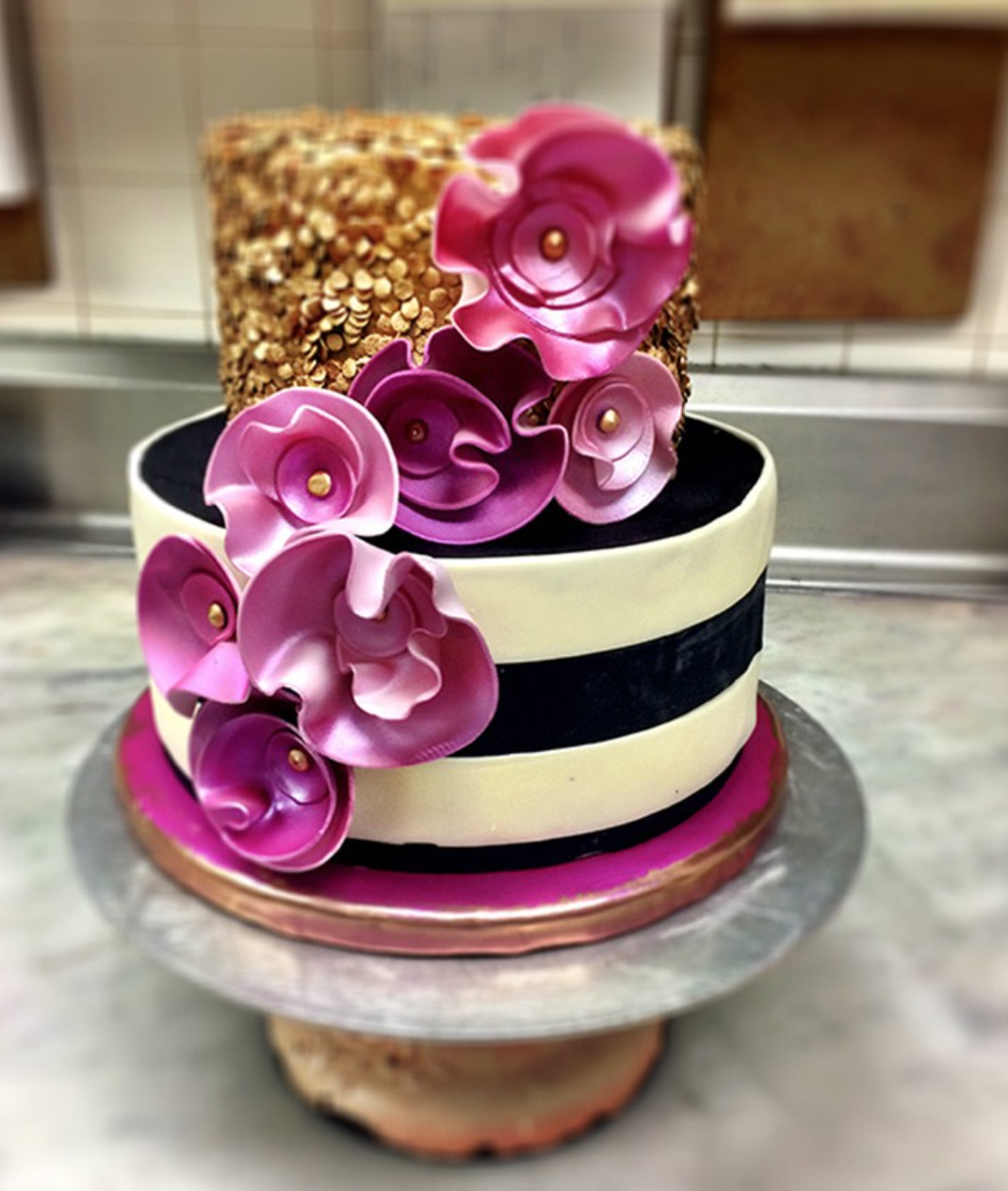 Luster dust can take your flowers from pretty to breathtaking. You can create this effect by painting the flowers with edible paint or using a soft brush to gently coat accent areas with luster dust. A lustrous finish on flowers makes them seem more life-like and draws the viewer's eye.
Hope this lesson has inspired you to get creative with glitter. So the next time you're baking a special cake, be sure to get your gleam on!