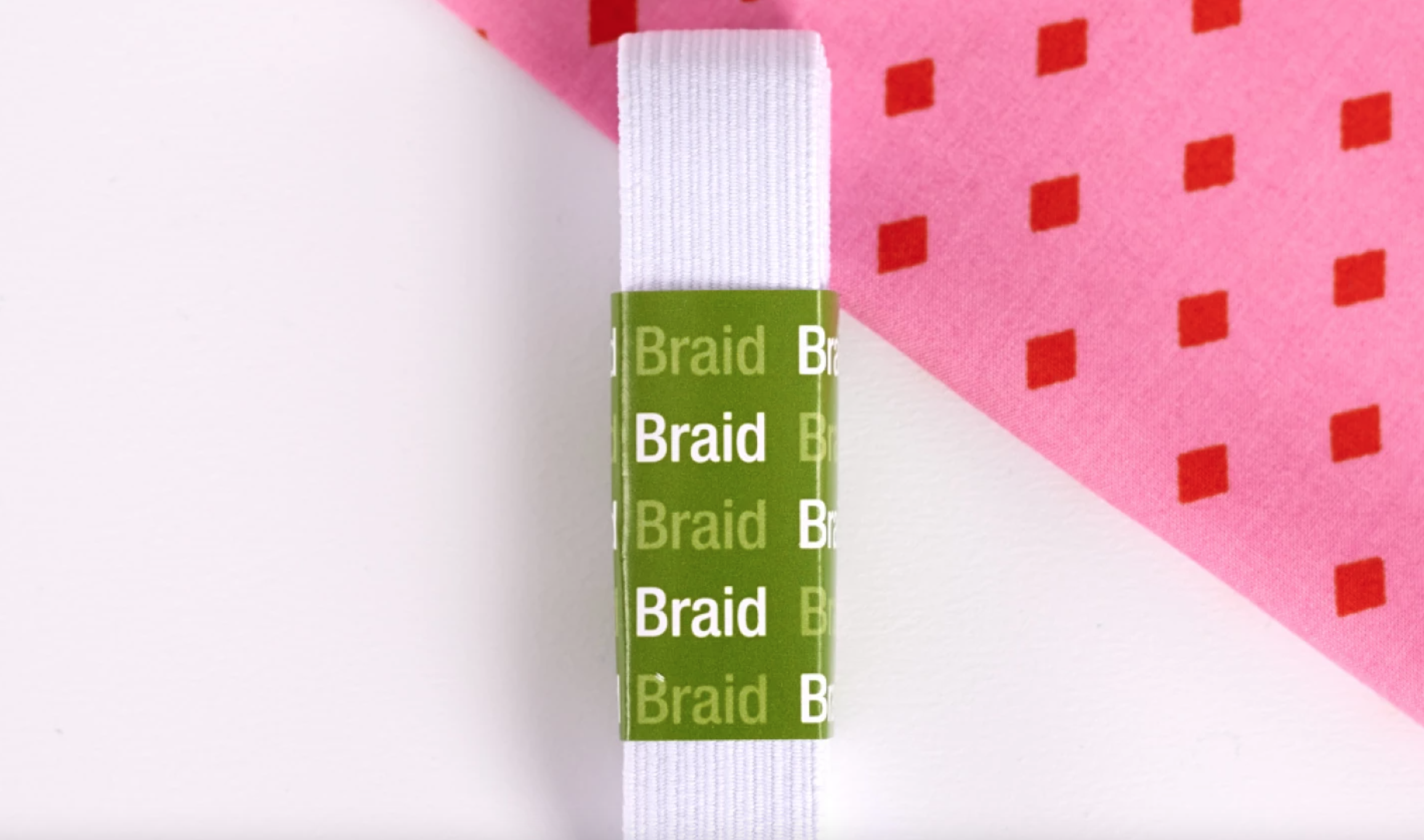 Elastic is one of the great inventions of the modern era. Think about it: we no longer need suspenders to hold up pants, or garters to keep socks and stockings in place. Plus, the stretch of elastic (especially in a waistband) makes clothing easier to wear — not to mention way more comfortable — whether you're sewing underwear, DIYing a bathing suit or constructing workout clothes.
And while it may seem like elastic is one size fits all, that's not quite true. All elastic begins with rubber or spandex cores that are wrapped in fiber — polyester, nylon, cotton — then woven, knitted or braided. These different types of elastic have different uses, so you want to pick the right one for your project.
Braided Elastic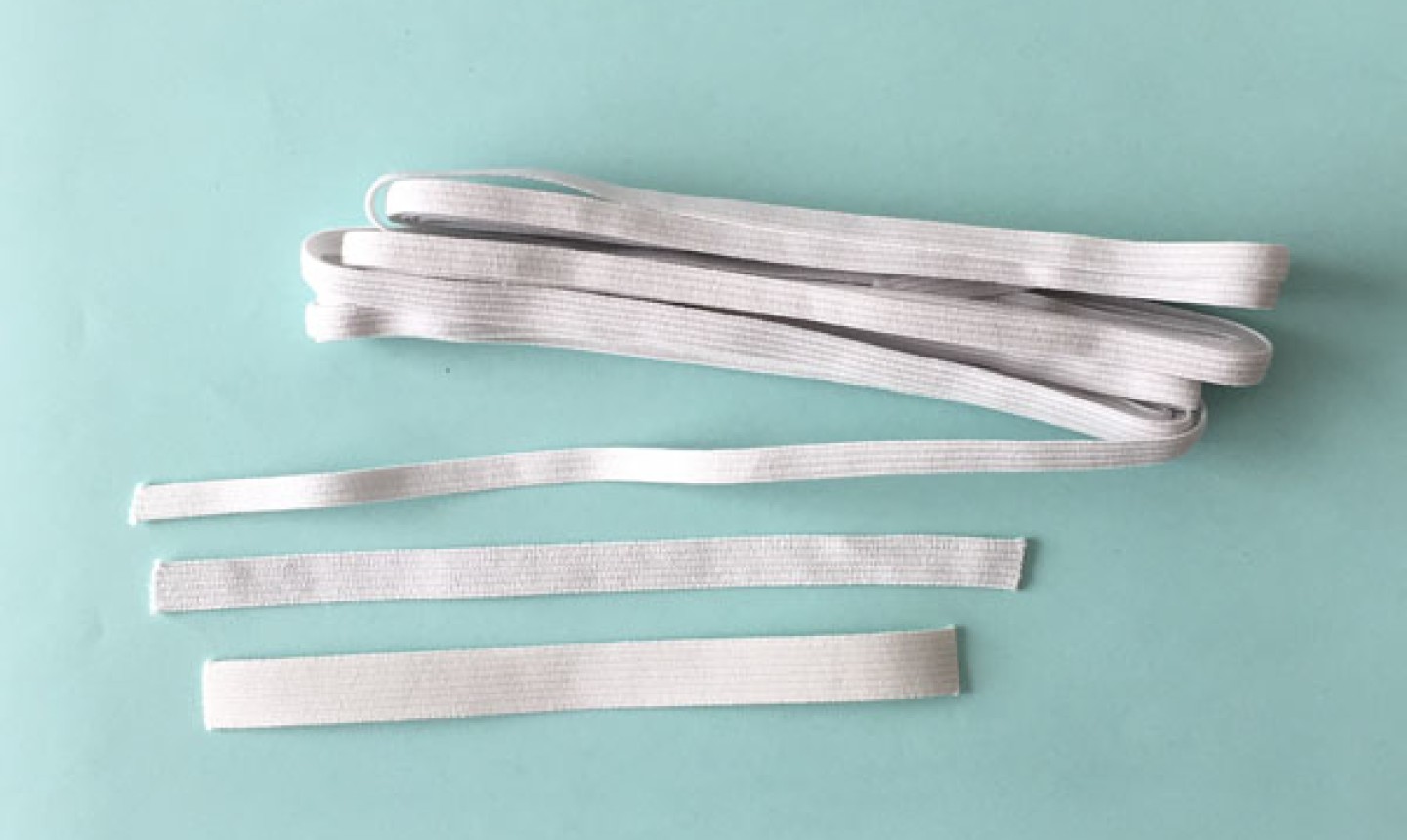 Braided elastic is probably what most of us think of when picturing elastic. It has parallel ribs along its length and narrows when stretched.
When to use it: Braided elastic is commonly used inside sleeve hems or in casings, such as the necklines of dresses. It's also great for sewing face masks. Just keep in mind it loses its stretch when pierced with a needle, so it's not always the best choice for sewing.
Knit Elastic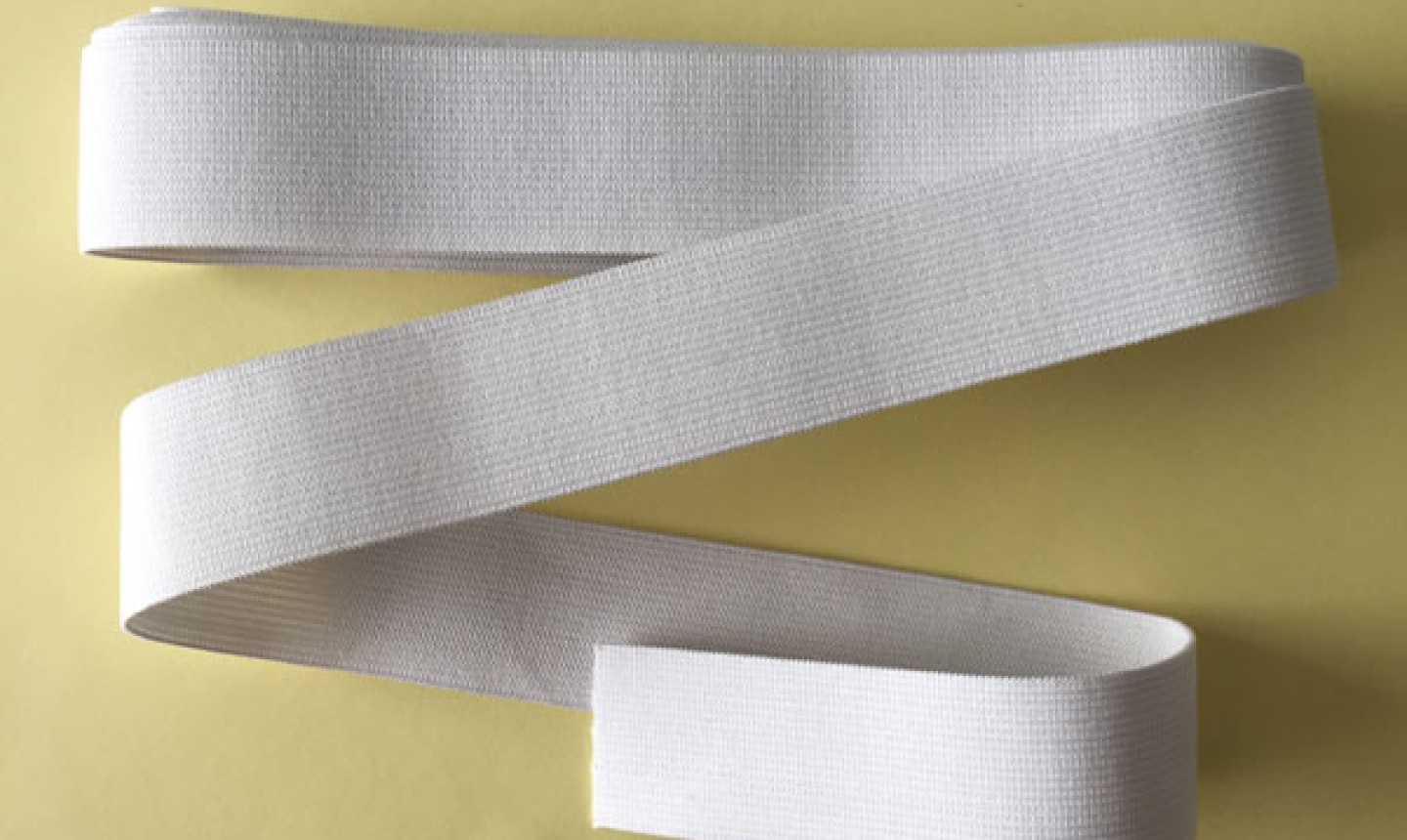 Knit elastic is the kind you want for a lot of garments. It's soft against the skin, doesn't narrow when stretched and is fine for sewing — you can pierce it with a needle without weakening or distorting it.
When to use it: Knit elastic is great for light- to mid-weight fabrics. It can be applied directly to the fabric, or put into a casing. Which means it's a great choice for pajama pants or other garments where the elastic touches the body.
Woven Elastic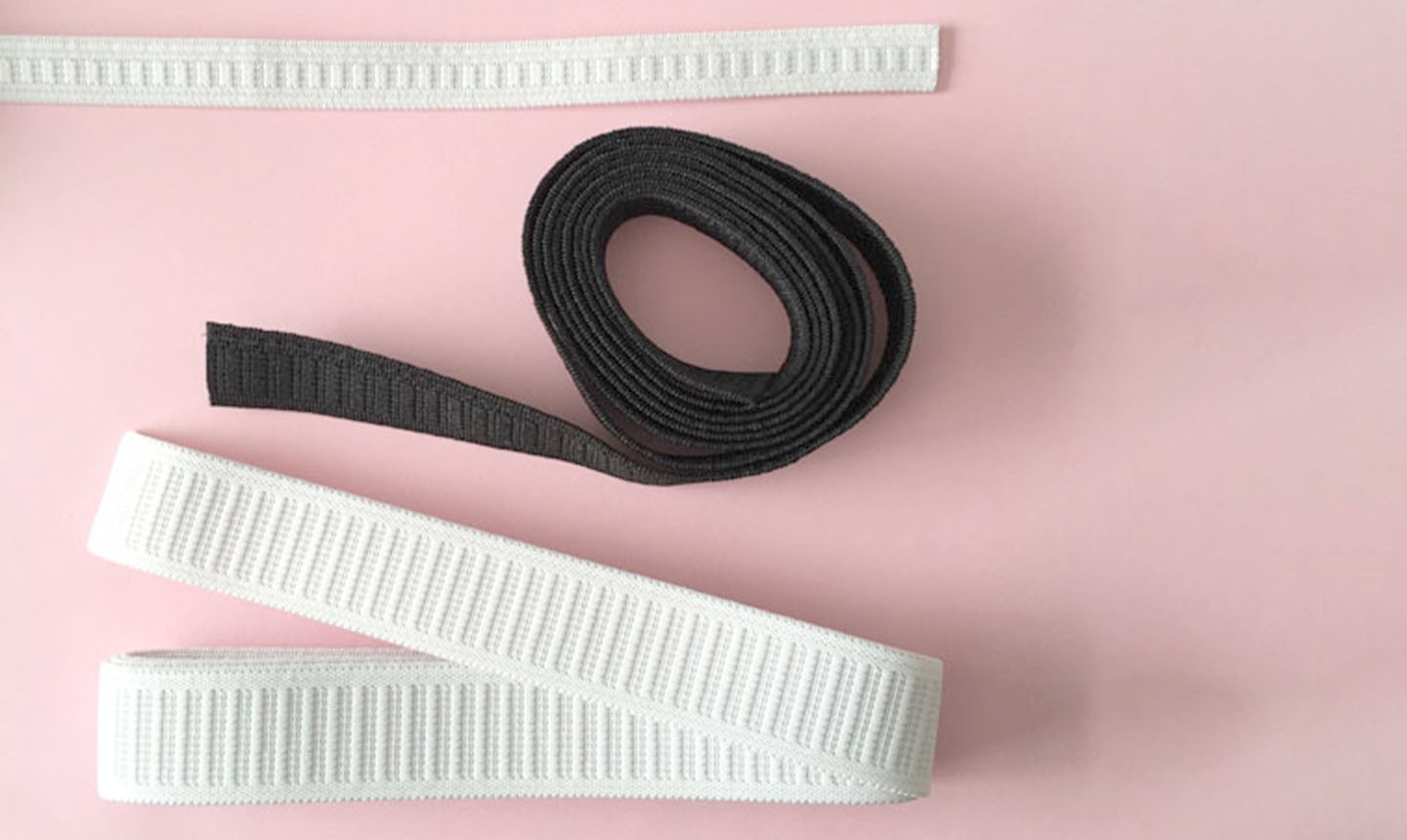 Often labeled "no-roll elastic," woven elastic is super strong, with distinctive vertical and horizontal ribs. It doesn't narrow when stretched and can be sewn through without weakening.
When to use it: It's good for mid- to heavy-weight fabrics; use it for casings in garments, home decor, bags and outerwear.
Fold Over Elastic
Fold over elastic (FOE) is plushy on one side and smooth (or possibly printed!) on the other, so you can decide which side will be visible. FOE comes in a lot of colors and patterns, although some of the patterned FOEs can be a bit scratchy against the skin — such as the metallic one pictured above — so use with care.
When to use it: It's ideal for finishing edges on stretch fabrics or garments where you want a smooth, close fit that still retains the stretch; think underwear or athletic apparel, or even any clothing using knit fabrics.
Lingerie Elastic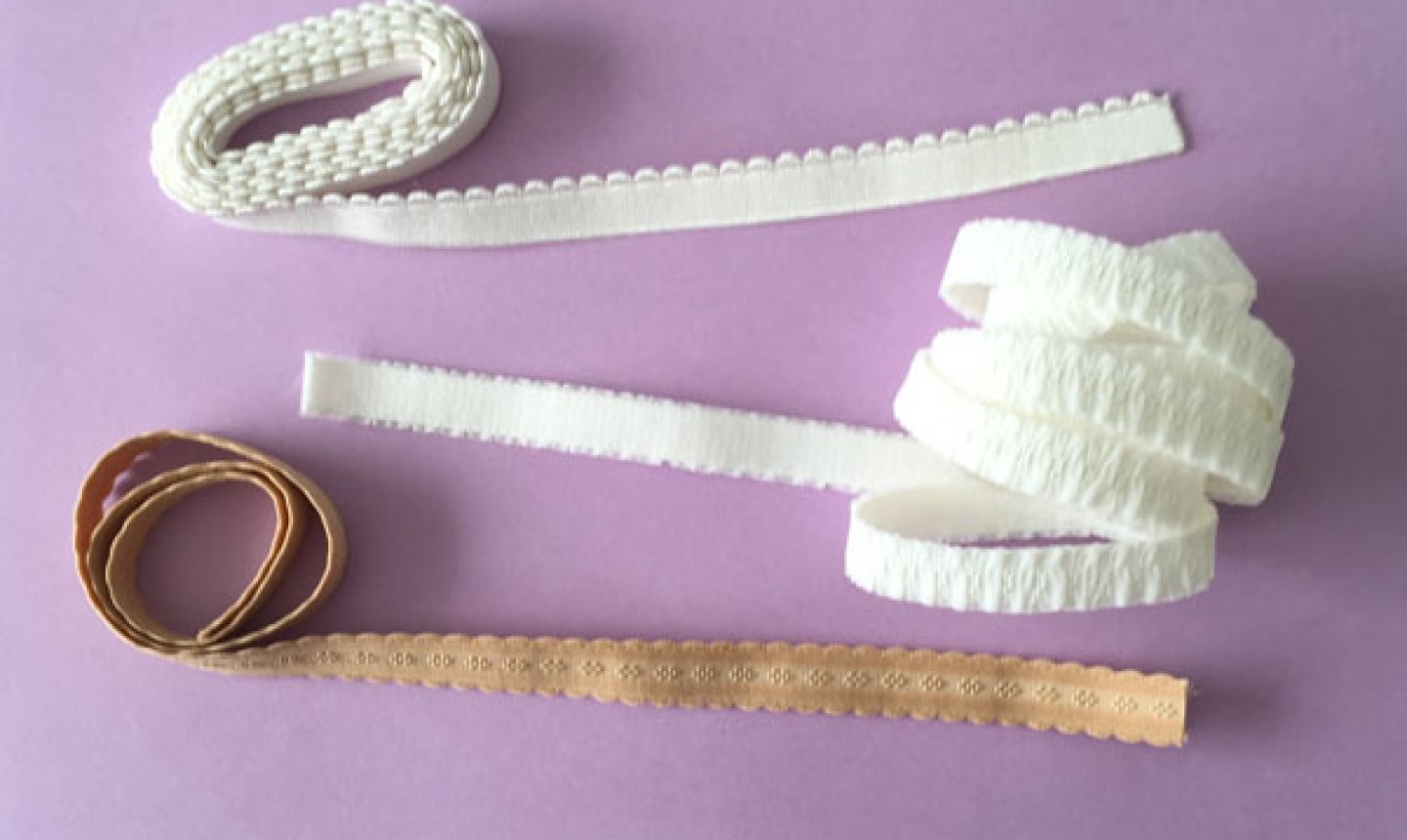 Elastic for lingerie is a subcategory in the elastic world, and is most commonly a type of knit elastic. It comes in a lot of different colors and textures, and can have a pretty decorative edge, like a scalloped or picot trim. It can also have a plush side for comfort against the skin. If you're feeling creative, you can show it off on the outside of a garment.
When to use it: You guessed it — this stuff is for bras, undies and lingerie.
There are lots of other types of elastic as well, such as clear elastic, swimwear elastic, baby elastic, buttonhole elastic and even elastic thread. It's no stretch (see what we did there?) to say they can change the way you sew!