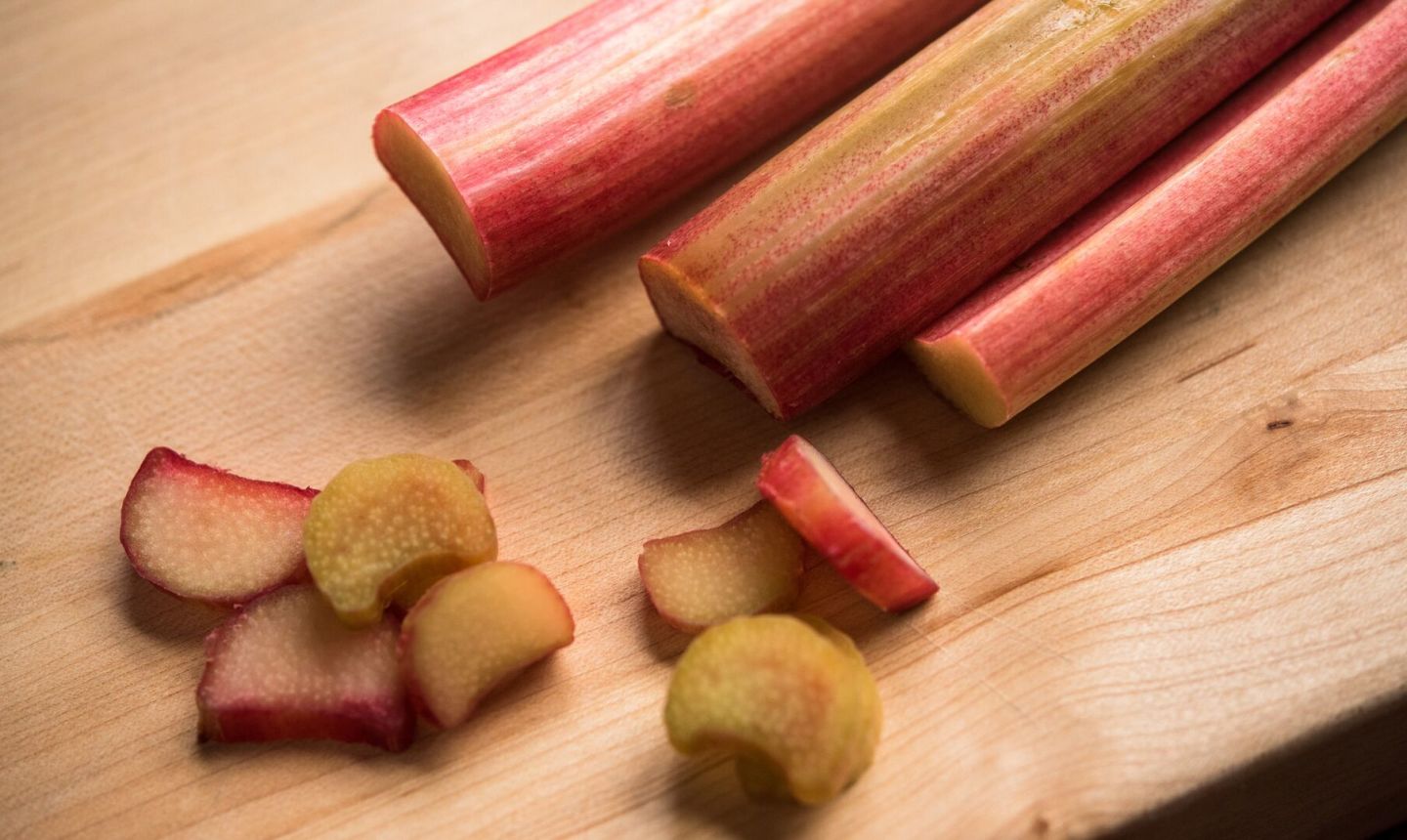 With its bright color and tart taste, rhubarb is a must-grow veggie for your spring garden. While you may not want to munch on the raw stalks — they're fairly sour — rhubarb becomes sweeter (and recipe-ready) when cooked. And because it's so versatile, you can incorporate it into a variety of dishes to satisfy your exact craving.
What to do with rhubarb
1. Make a Soda
It all starts with a simple syrup: combine 1 pound of chopped rhubarb with 1 cup sugar and 2 cups water. Add a cinnamon stick, along with a dash of nutmeg, fresh ginger and vanilla bean if you'd like. Bring everything to a simmer and let it gently bubble for 15 minutes until it's syrupy. Strain out the rhubarb, then chill the syrup.
Once chilled, mix the syrup with club soda and you have rhubarb soda! (Add a splash of cream for a tasty cream soda.)
2. Mix It in Cocktails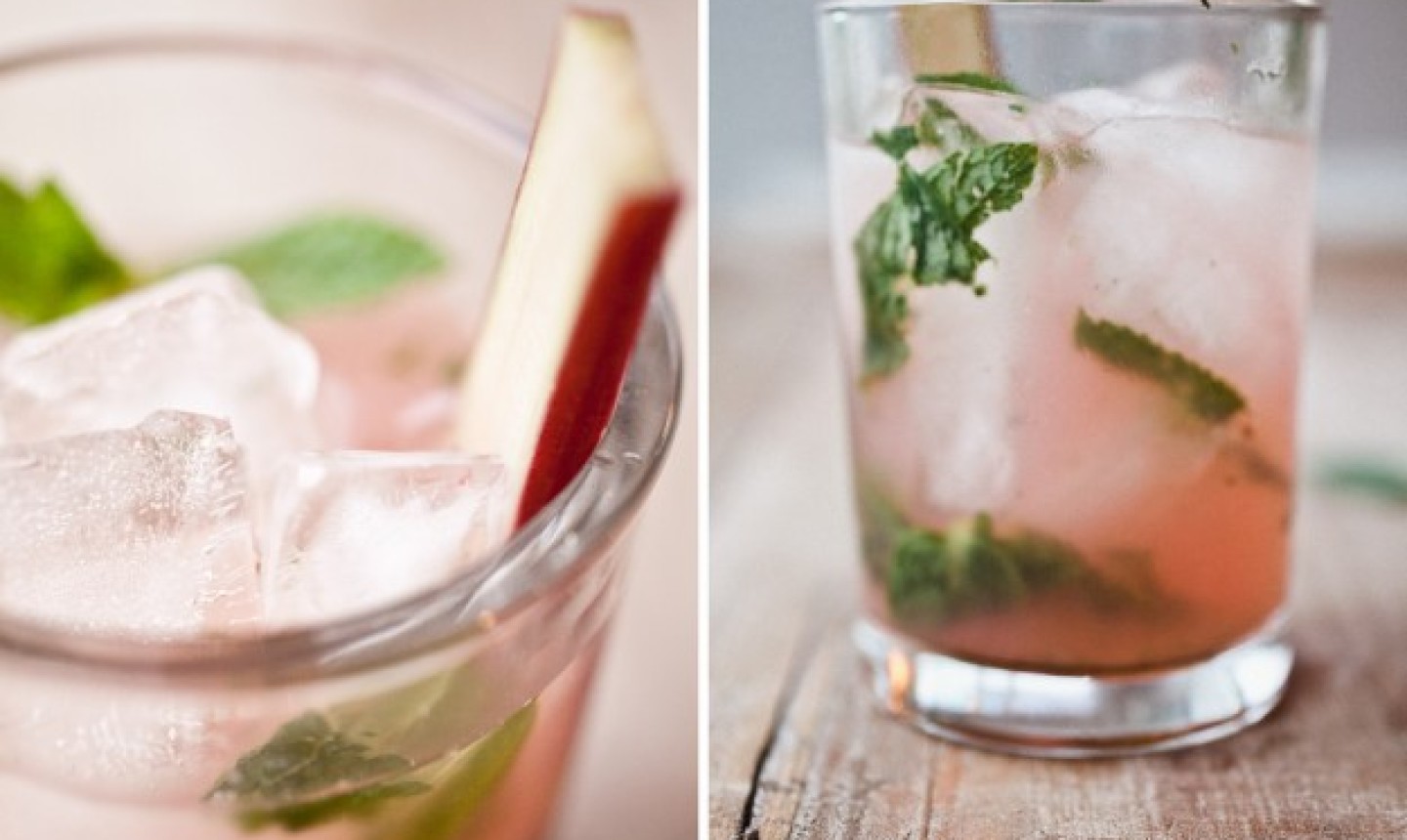 Make a boozy summer beverage by mixing your DIY rhubarb syrup from the recipe above with lemon and gin. Or perhaps rum and mint? Or tequila and lime? You do you.
4. Make an Ice Cream Float
Whip up a rhubarb soda using the recipe above, then add a scoop of vanilla or strawberry ice cream to create a yummy float.
5. Bake With Rhubarb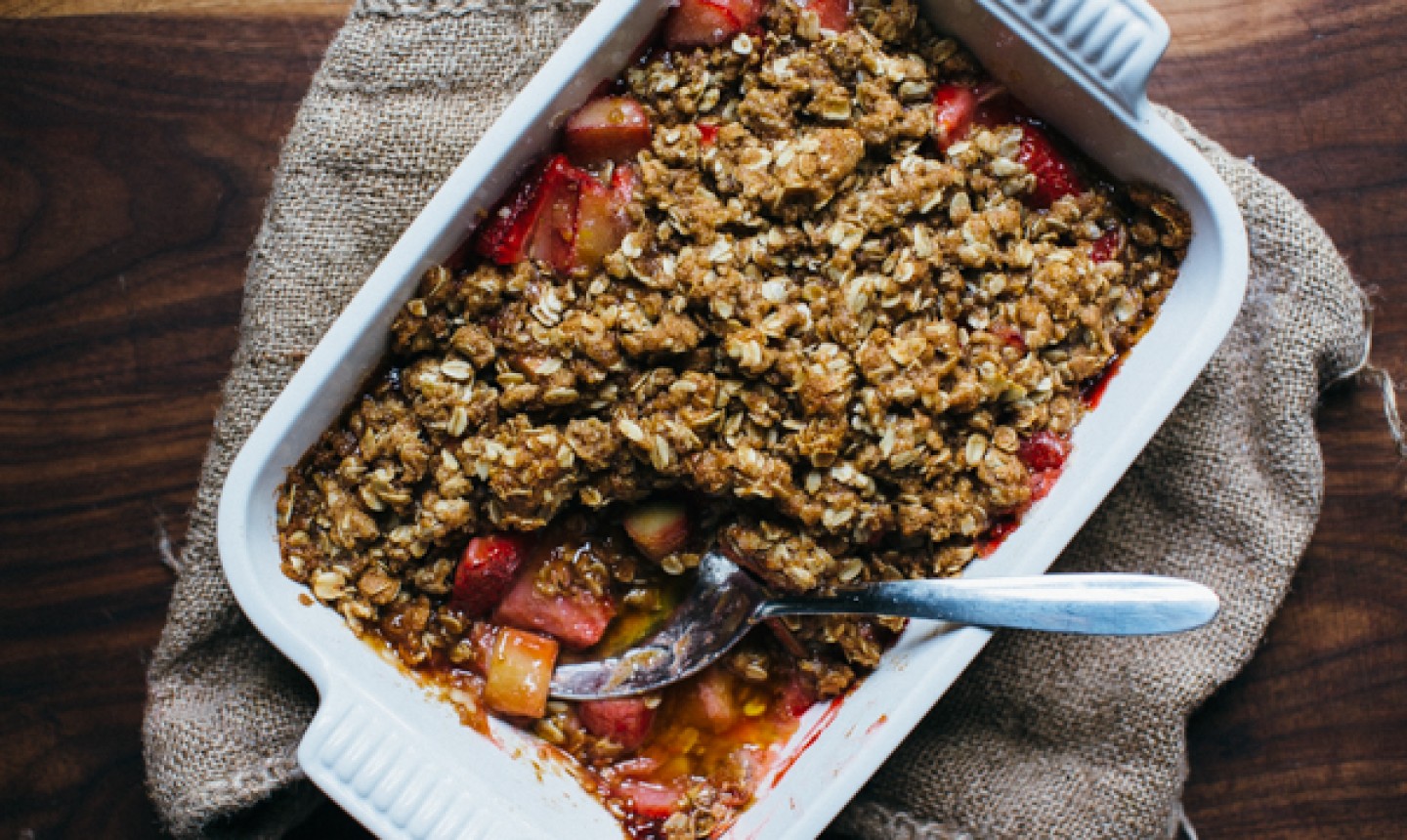 Dice up the veggie and mix it into a batch of cinnamon muffins, or pair it with strawberries and make a mouthwatering crumble.
6. Customize Your Ice Cream
A batch of homemade ice cream gets even tastier when you add rhubarb to the mix. The pink color is oh-so-pretty, and if you pair the frozen treat with a side of buttery shortbread it's pure bliss.
7. Pickle the Rhubarb
Pickling is super trendy and a delicious way to extend the life of your veggie. You can follow the same basic instructions you'd use to pickle any fruit or veggie, though it's extra tasty if you spice it up with additions like cardamom and dried chiles.
8. Add It to a Salad
Roast the veggie with a sprinkle of sugar to temper its natural sharpness, then add it to a salad once cooled. One go-to recipe: rhubarb roasted with beets, placed on a bed of peppery arugula and tossed with goat cheese and homemade vinaigrette.
9. Make a Jam
There's nothing better than starting your day with a crisp slice of homemade bread slathered in fruit jam. To make it, you'll mix the veggie with sugar, lemon juice and vanilla bean, then roast to perfection.
10. Decorate an Ice Cream Cake
Roasted with strawberries, rhubarb can be the crowning glory of an ice cream cake layered with toasted walnuts, oat crumble and whipped sour cream.
11. Cook a Soup
Rhubarb works wonders in both sweet and savory soups. For sweet "dessert" soups, simmer and strain the rhubarb with a touch of sugar and the berry of your choice. (You could go with a classic strawberry-rhubarb combo or mix it up with raspberries or cherries.) Top the soup with a dollop of fresh whipped cream.
To go savory, sauté the rhubarb along with a traditional mirepoix. Add red potatoes and some veggie broth (plus salt and pepper) for a delicious, hearty spring soup.