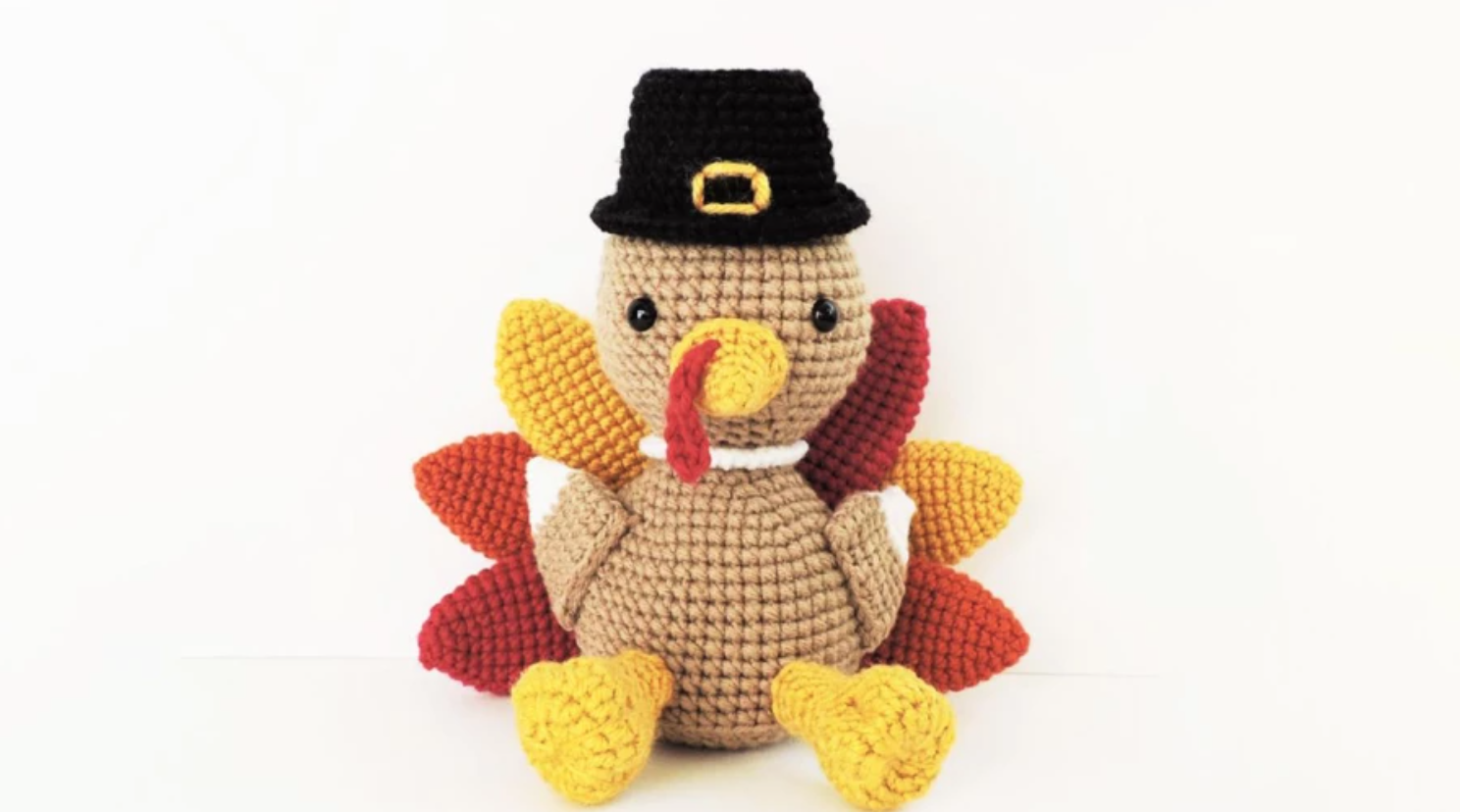 Turkeys, orange leaves and pumpkins, oh my! Thanksgiving decor sometimes gets overshadowed by Halloween and Christmas, but there's ample room in our DIY hearts for Turkey Day to shine. Before the big meal, crochet your way into a fab and festive setup with these fun projects.
1. Turkey Napkin Ring Holder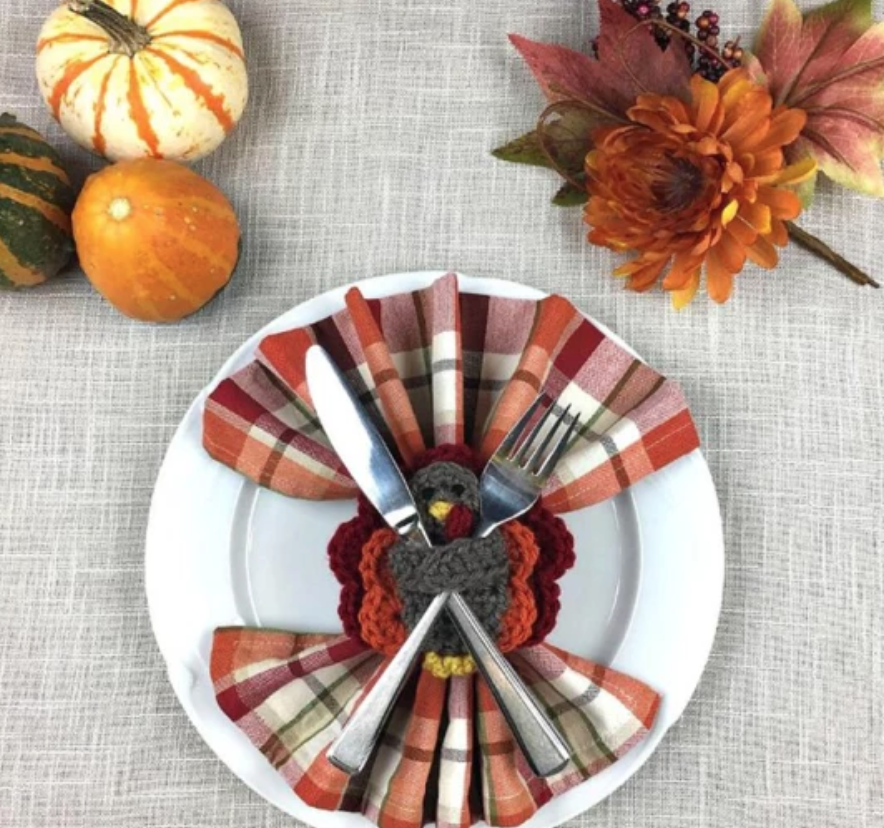 Napkin rings this cute are guaranteed to be the talk of the table. These turkeys don't take much time and require even less yarn, so you can stitch one up for all your guests and still have time to bake pie.
GET THE PATTERN
2. Autumn Leaves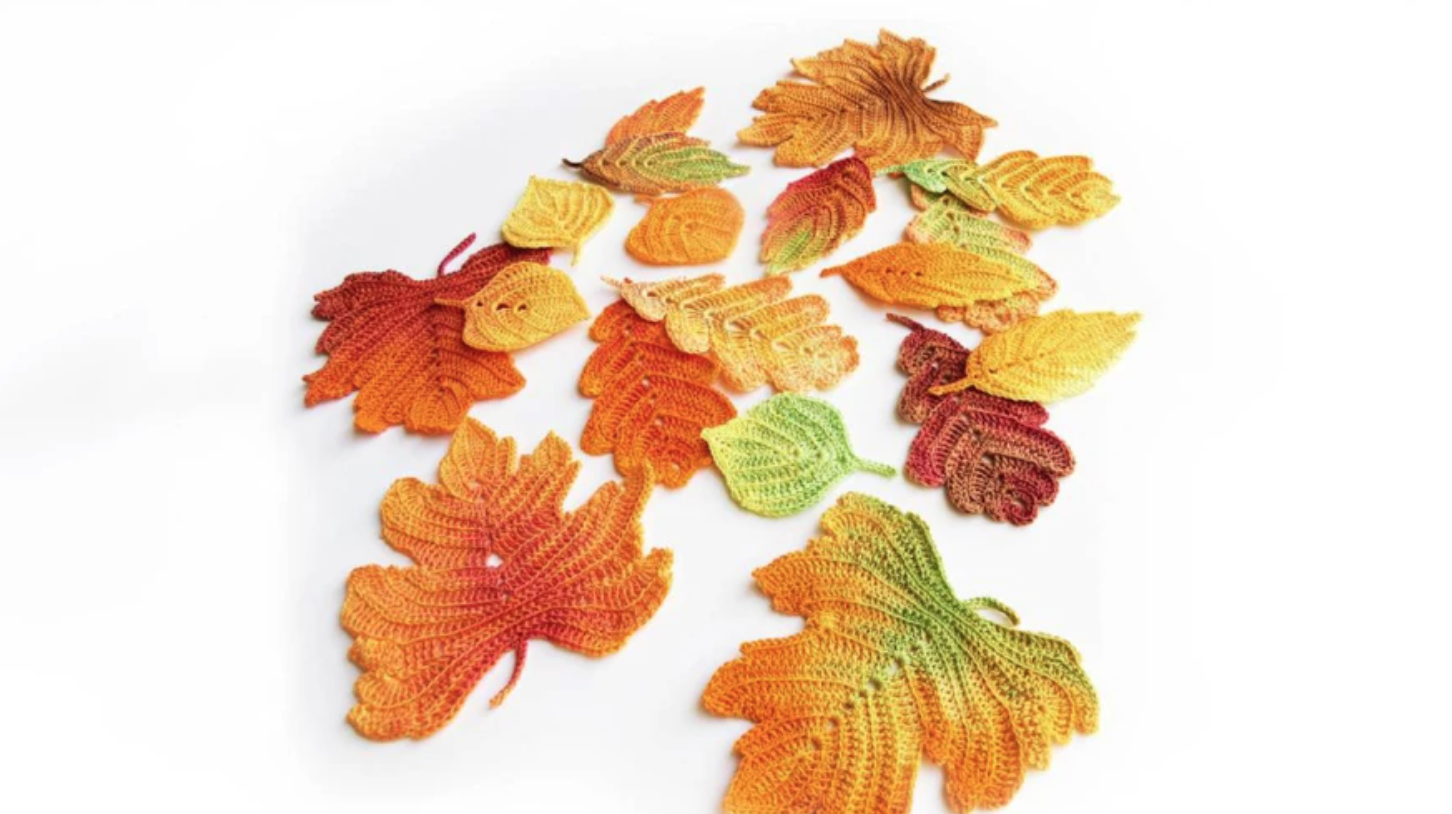 There are so many different uses for these pretty leaves. Scatter them on the table as decoration, use them as coasters, string them together to create a garland — whatever you can think of! Plus, it's a great way to use up those fall-colored scraps from your stash.
SHOP THE PATTERN
3. Fall-Themed Wall Hanging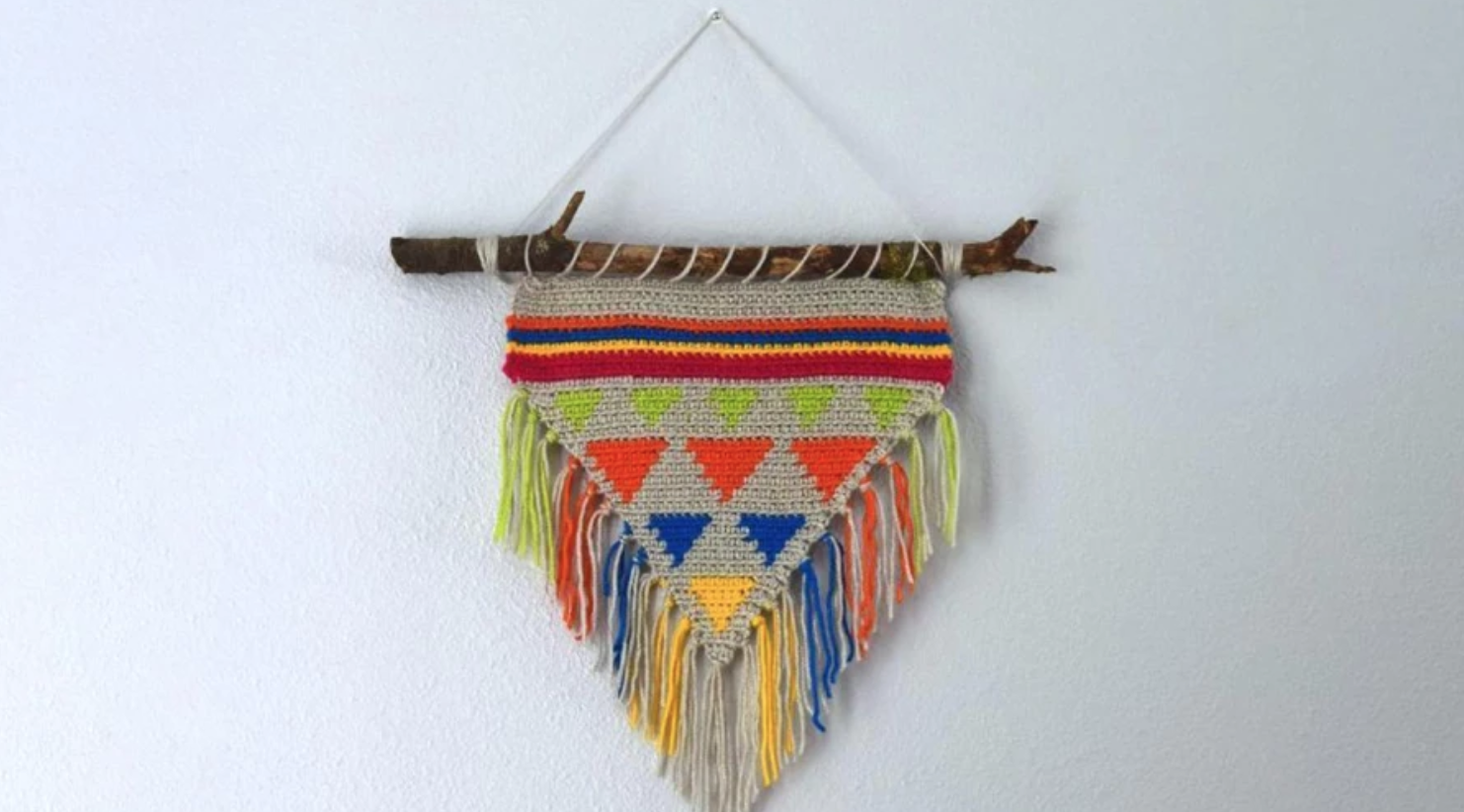 Add some festive bursts of fall color to your dining room wall with a tapestry crochet wall hanging. Not only is it gorgeous, but it also happens to be totally beginner-friendly.
SHOP THE PATTERN
4. Thanksgiving Turkey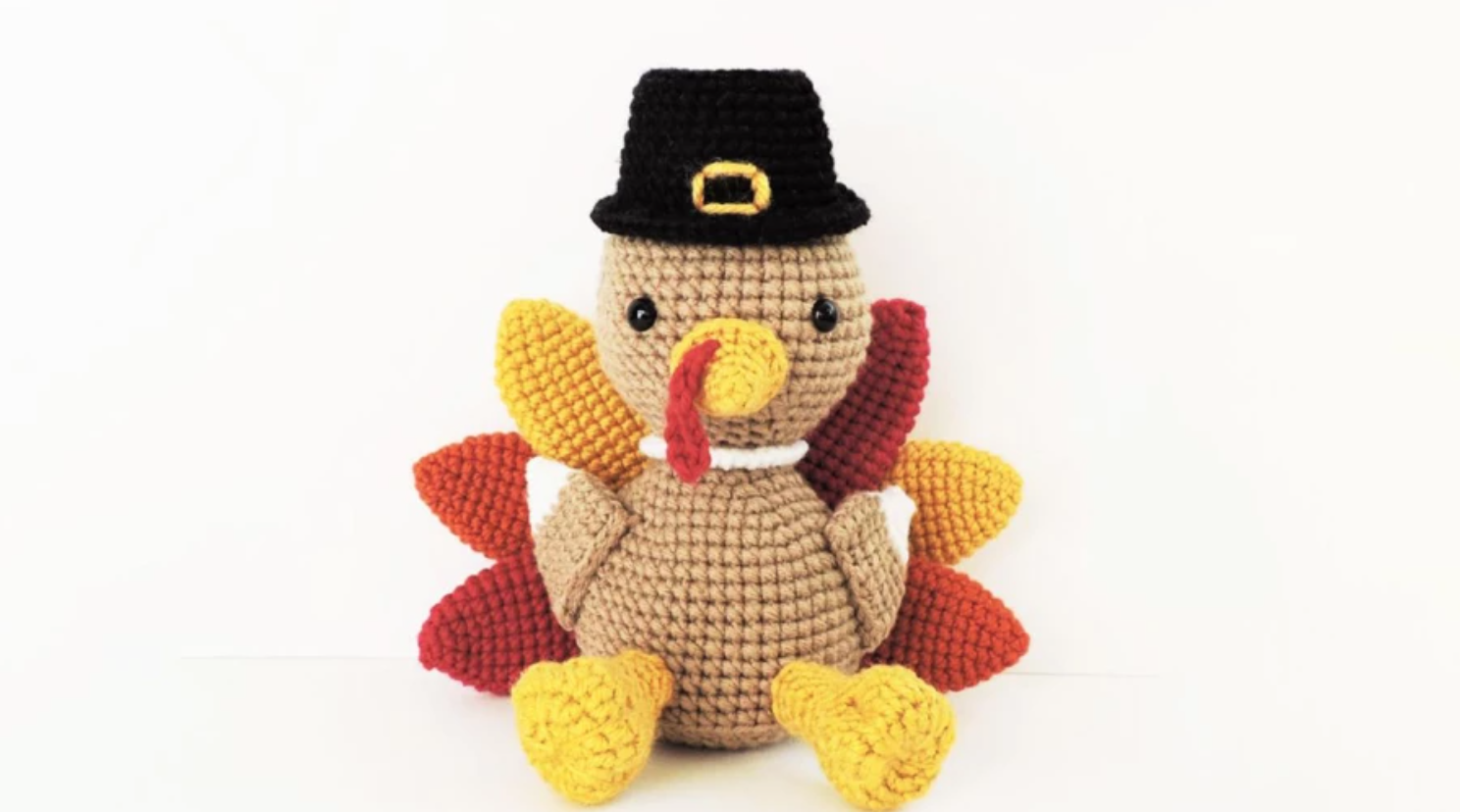 If you have experience with amigurumi, you'll have no problems stitching and assembling this pattern. Once he's ready, the cute little guy can hang around the buffet table or serve as a fun Thanksgiving centerpiece.
SHOP THE PATTERN
5. Turkey Pillow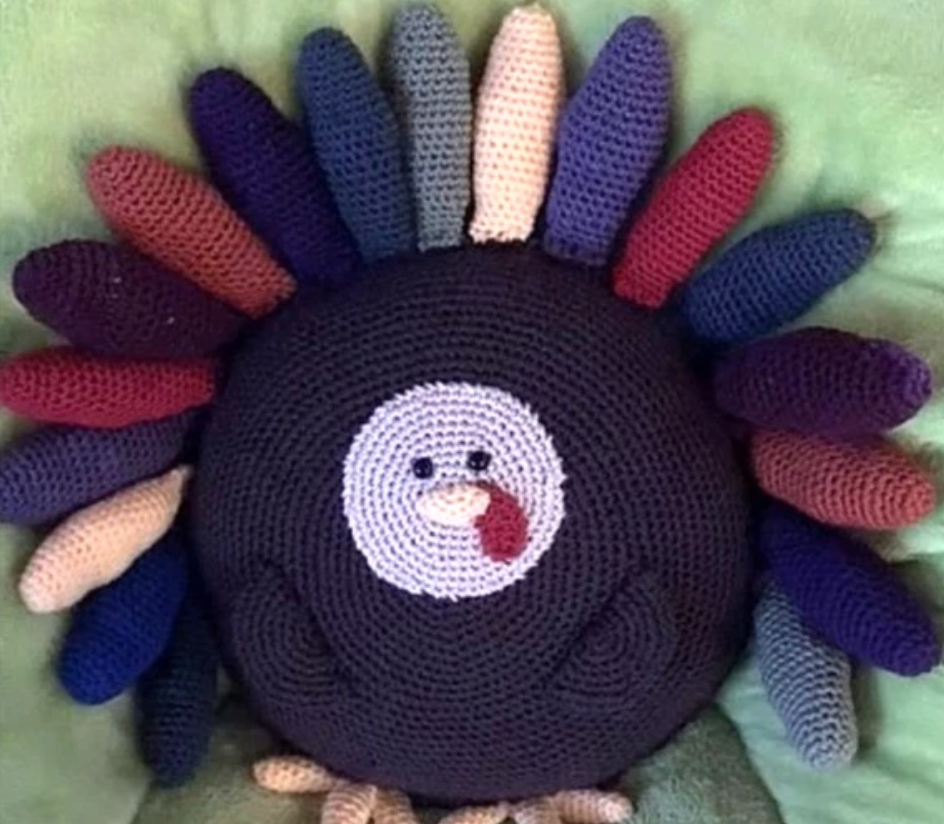 After you've filled your belly with a delicious Thanksgiving dinner, rest on this puffy pillow that's perfect for a post-dinner nap. Pro tip: smaller yardages of your scrap yarn work well for the feathers, feet and facial features.
SHOP THE PATTERN
6. Amigurumi Turkey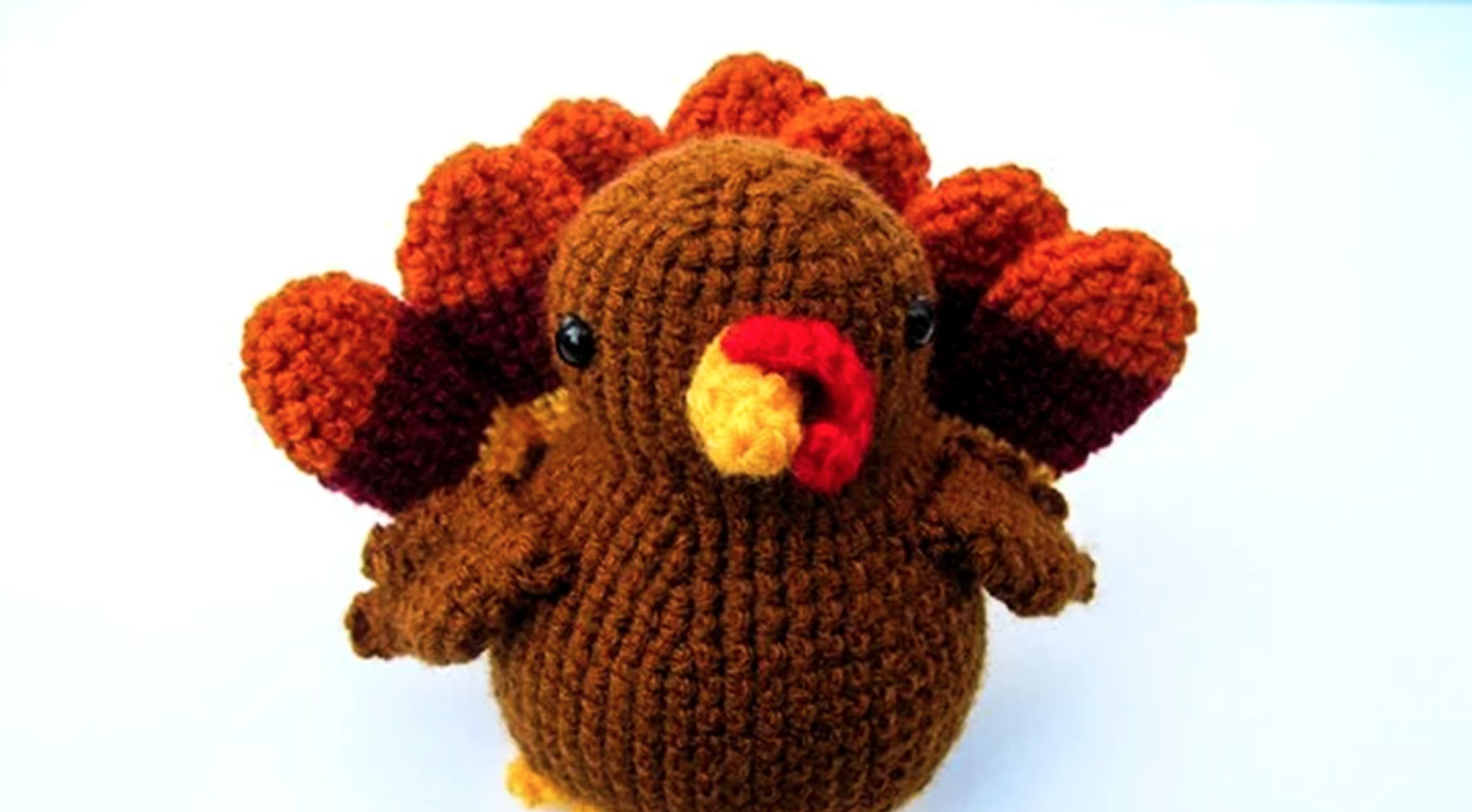 Real talk: you can never have too many amigurumi turkey patterns for Thanksgiving. This guy looks great on the table as part of a larger centerpiece.
SHOP THE PATTERN
7. Delicate Turkey Doily
Get ready for some small, delicate stitches! This doily is intricate — you'll use size 10 crochet thread and a tiny hook to create a truly stunning result.
SHOP THE PATTERN
8. Giant Turkey Leg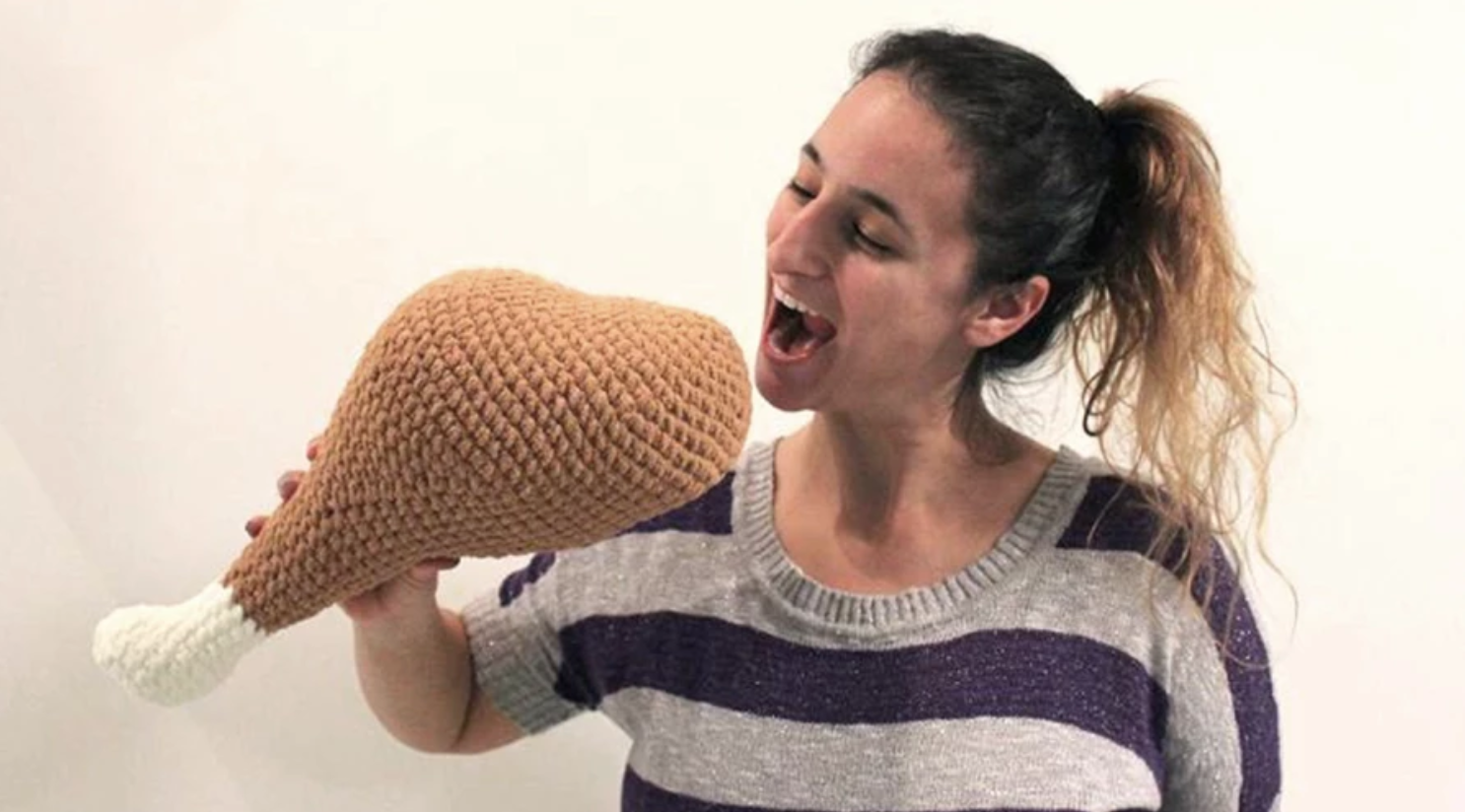 Some Thanksgiving crochet patterns are more fun than functional, and that's definitely the case with this drumstick. Stitch it and place it on the couch as a mini pillow, or give it to your Thanksgiving host as a hilarious prank gift.
SHOP THE PATTERN
9. Harvest Place Mat Set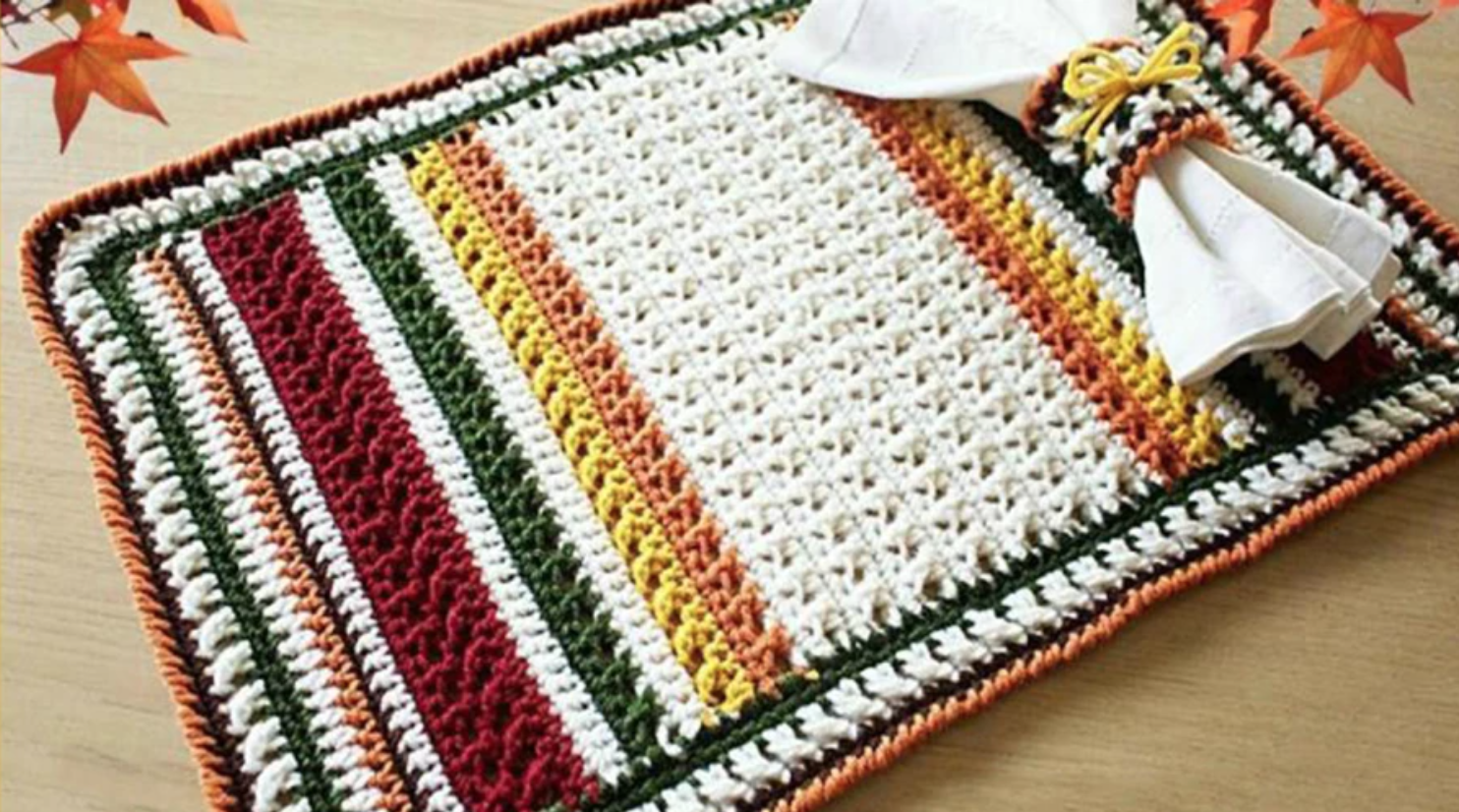 Make this place mat and napkin ring set your new dinner tradition. On top of being festive and easy to stitch, they're durable and long-lasting, meaning you can easily clean them when they inevitably get stained with cranberry sauce.
GET THE PATTERN
10. Autumn Leaf Banner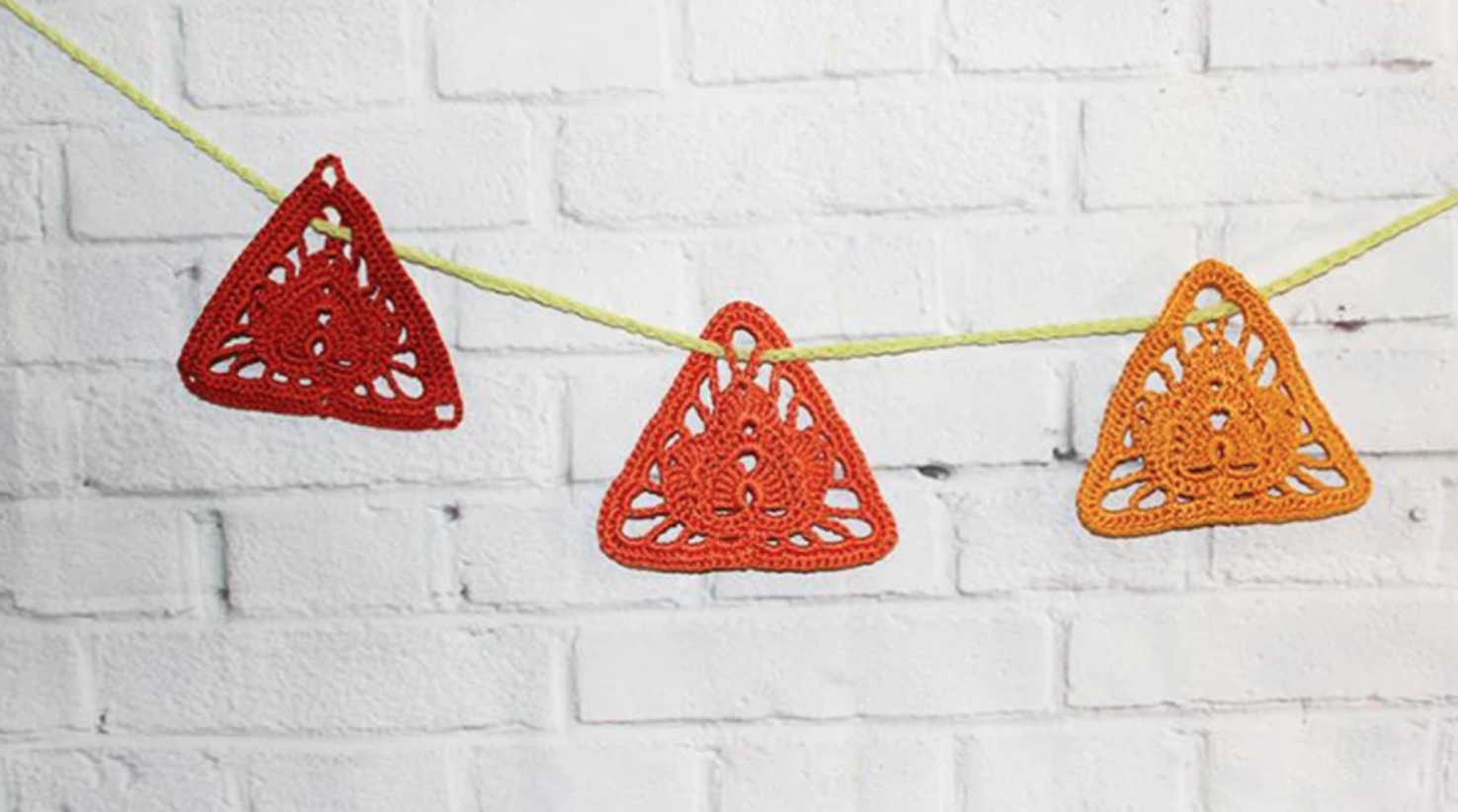 This banner is so cute, you can keep it up all autumn long! The delicate pattern comes together quickly with scrap yarn, then you can string each triangle together with yarn, twine or string before hanging.
SHOP THE PATTERN