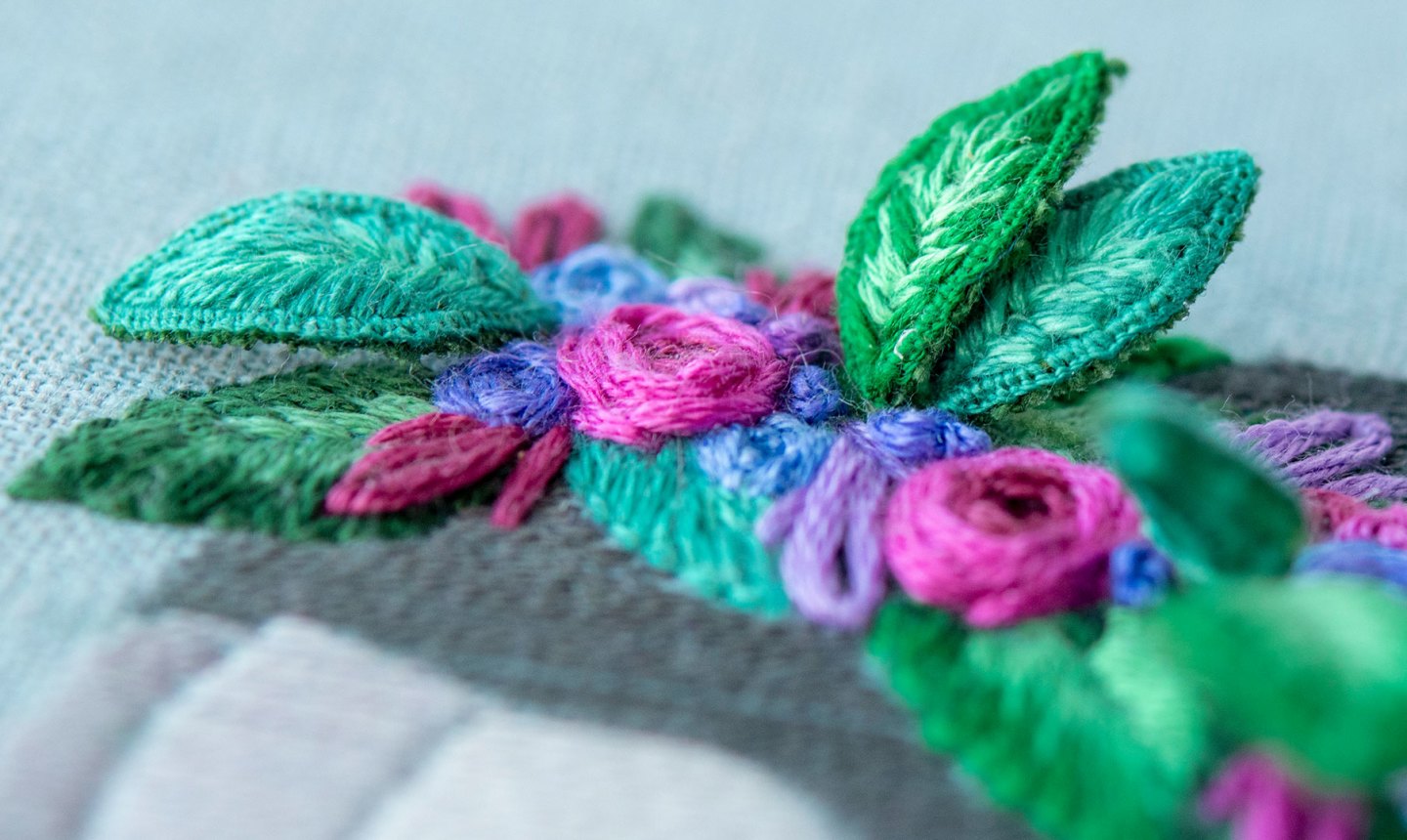 It's time to take your embroidery to a whole new dimension — literally. Stumpwork embroidery (also called raised embroidery) is any dimensional embroidery piece. It originated in mid-1600s England, and is most commonly used in nature scenes — for example, the leaves and petals on a flower, or the wings of pretty dragonflies.
To create stumpwork, it's common to layer stitching, add beads or needle paint shapes around wires and then attach them to the fabric base. While that may seem daunting if you've never done it before, stumpwork is actually a lot of fun to learn — especially when you have one of these projects to teach you.
1. Basics in Botany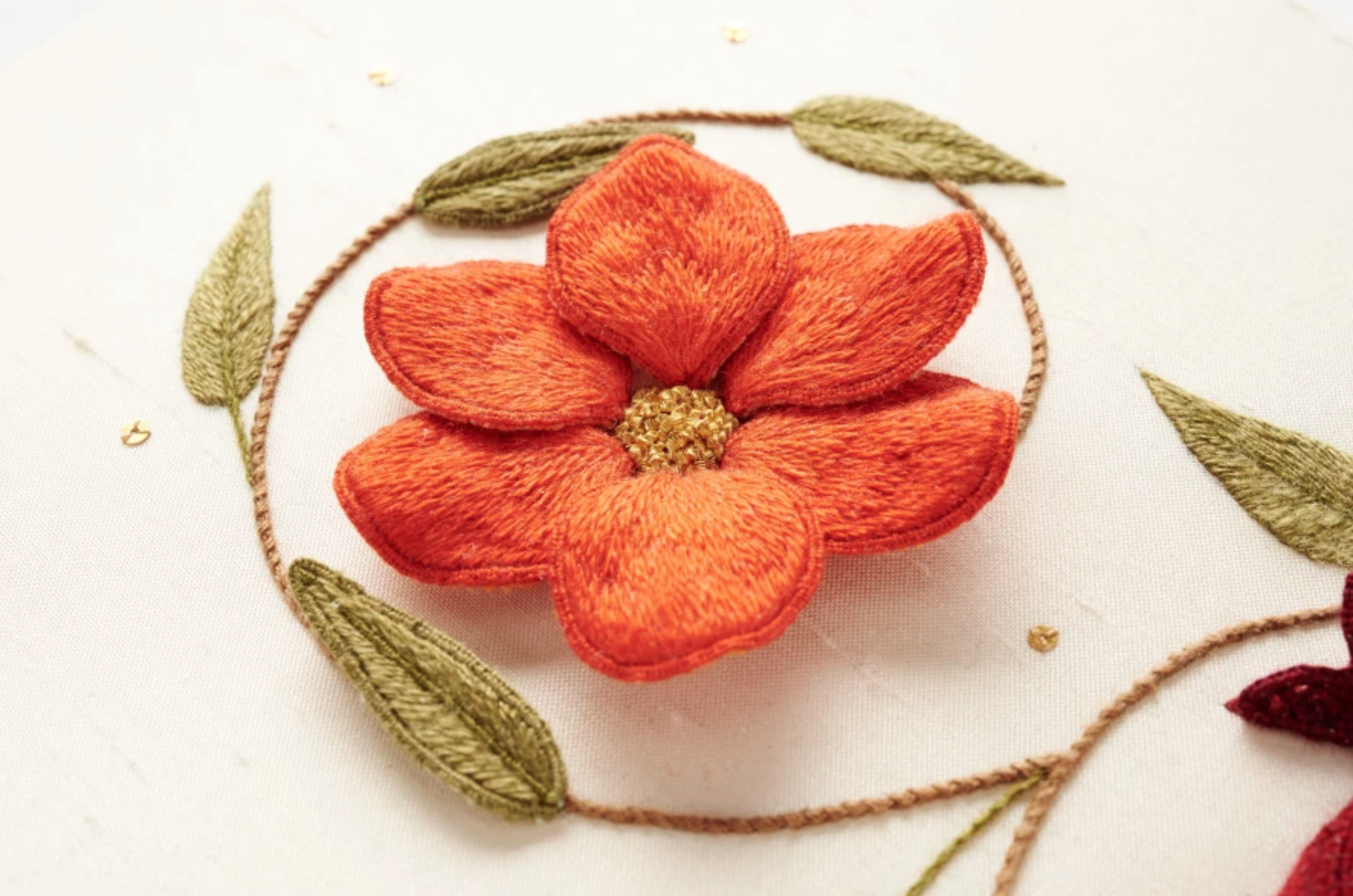 These botanical pieces may look simple, but guess what? They're a great crash-course for tons of basic stumpwork techniques. You'll learn to pad your stitches with felt for a raised 3D effect, make the petals pop off the fabric with wired slips and use simple stitching tricks to give your linework more texture.
MAKE IT
2. 3D Flower Crown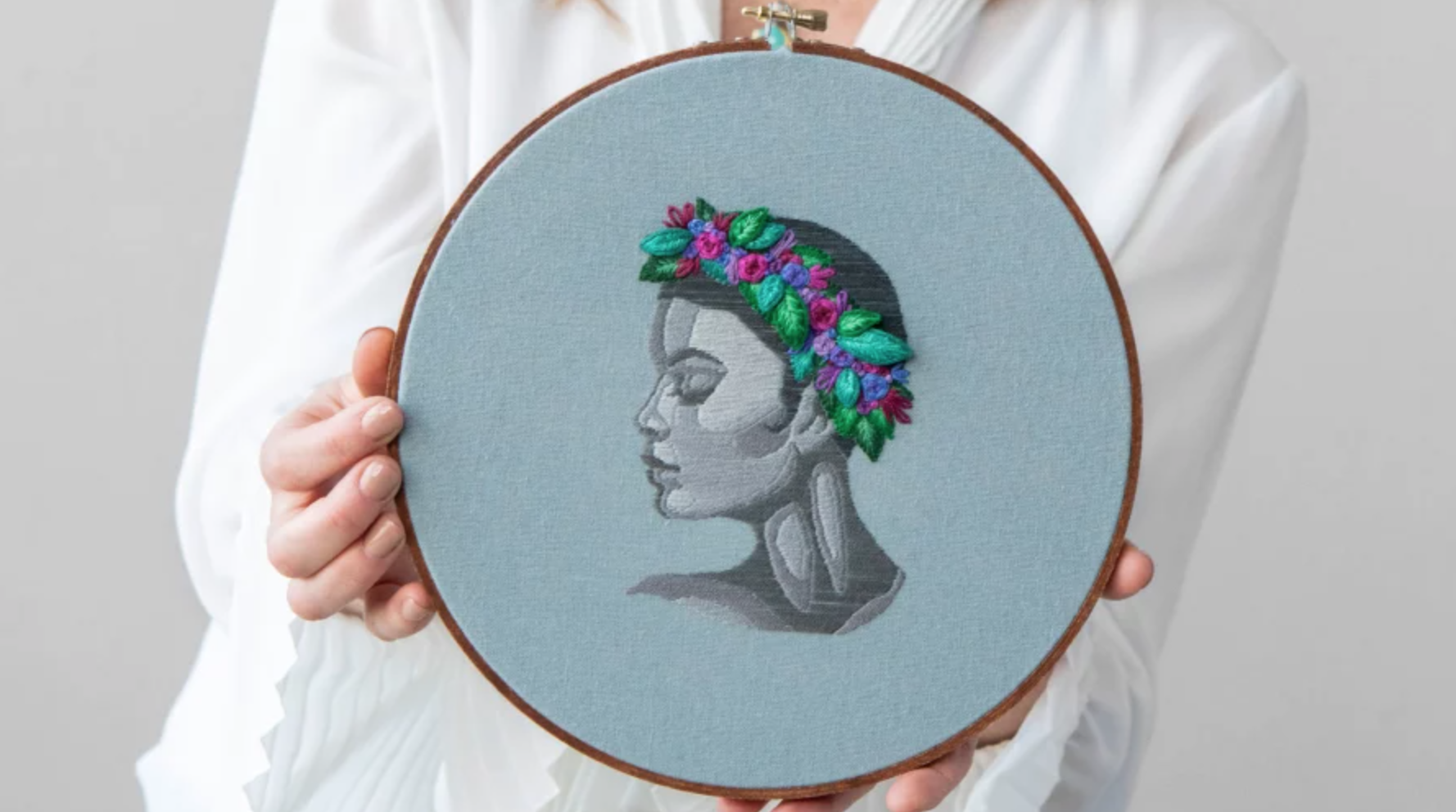 Add an extra layer of texture around woven wheel roses with wired slip leaves, giving the overall design of this flower crown a little more oomph. Basically, you'll bend a wire to the shape you need and stitch it onto a spare piece of fabric, then needle paint the design, cut it out and secure to your WIP portrait. It may take some practice (and time), but the payoff is so worth the finished result.
MAKE IT
3. Beaded Beauty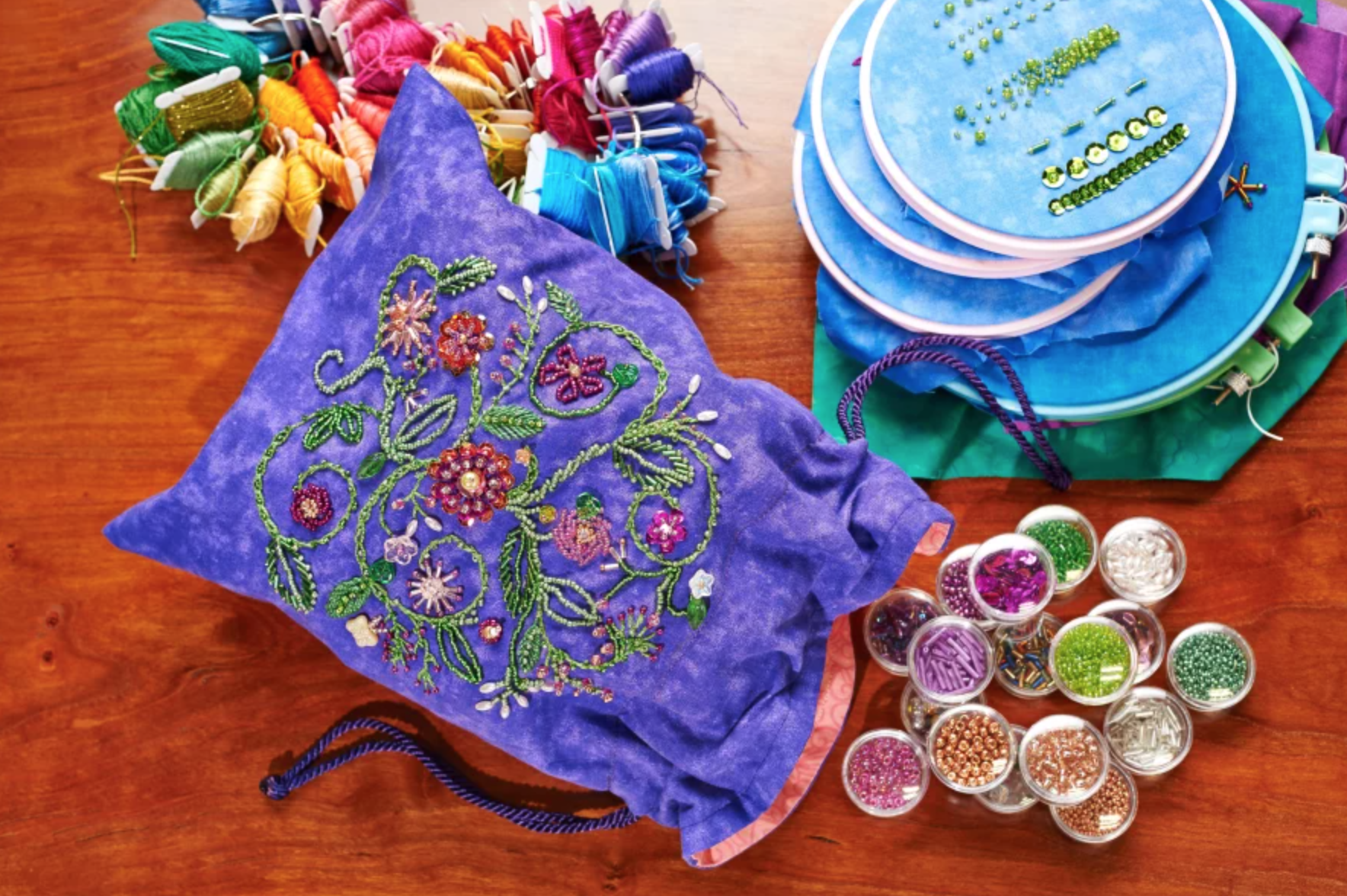 Bead embroidery isn't usually called stumpwork, but it's a textured, dimensional technique just the same. Attaching single beads is simple — just sew them on with a single strand of floss using basic embroidery stitches. Once you master this method, you'll be able to practice the running stitch with beads on the floss as you create the stems and outlines on these pretty leaves.
MAKE IT
4. Good as Gold(work)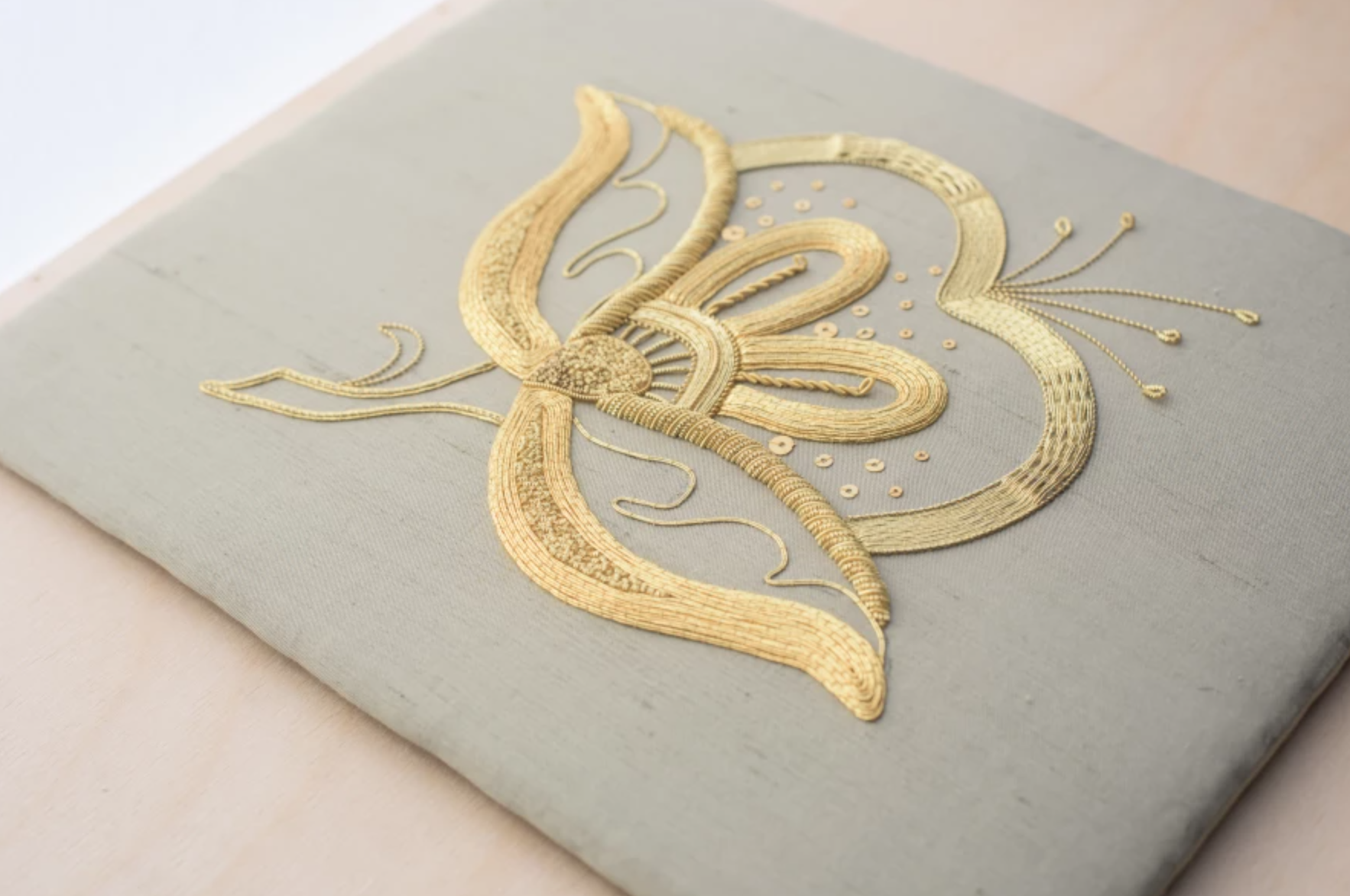 Goldwork is really its own category of embroidery, but this project combines the signature metallic threads with padding and other raised effects, placing it solidly in the stumpwork world. In this pattern, you'll learn to use felt padding, hard string padding, soft string padding and high-relief padding. Each really shows off the fine details of this project, and helps create a gorgeous texture.
MAKE IT