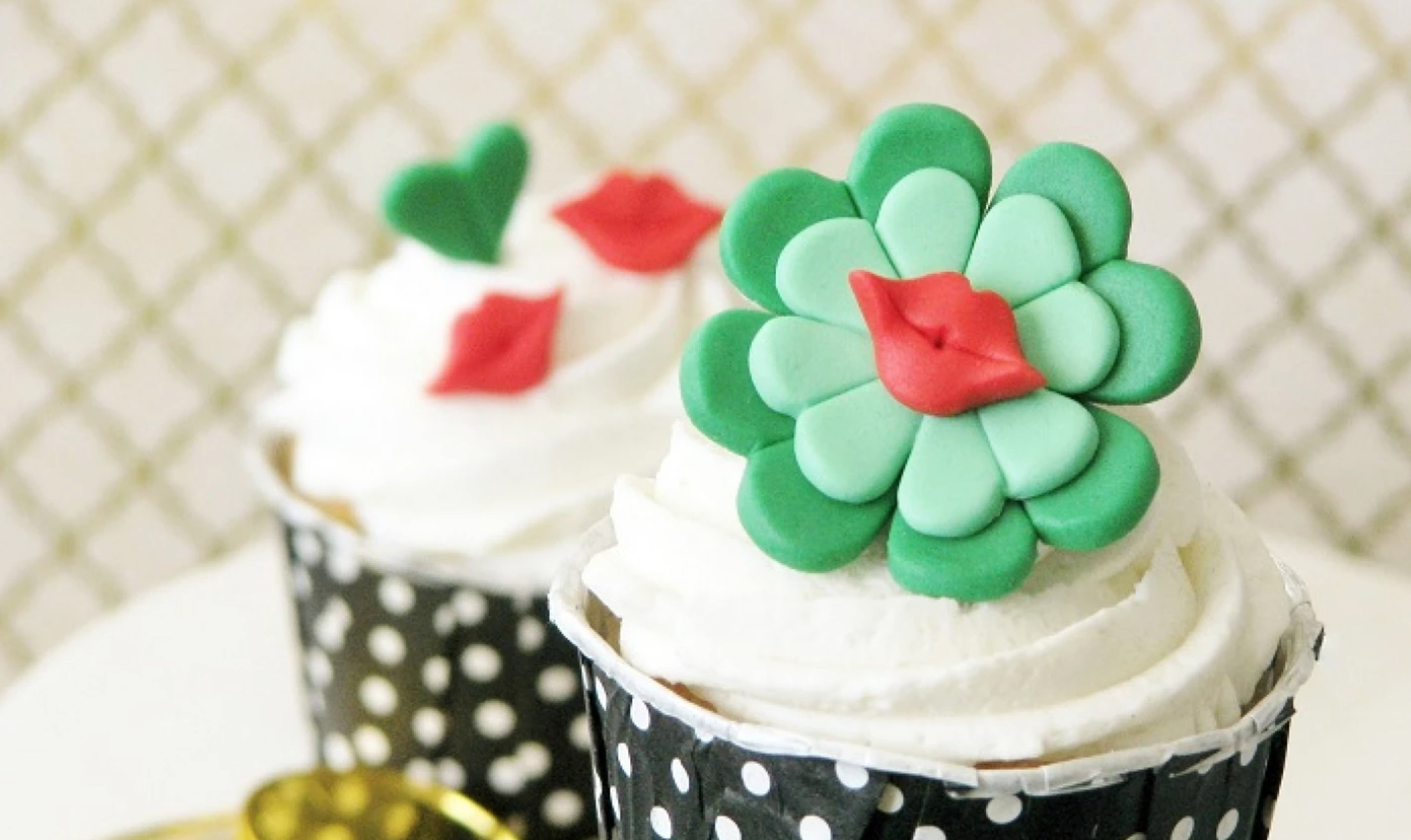 This St. Patrick's Day, request a smooch with a shamrock cupcake topper! It's easy, cute and a sweet addition to any cupcake recipe.
"Kiss Me, I'm Irish" Fondant Topper
Level: Easy
What You Need
Dark green, light green and red fondant (buy it or make your own)
Fondant rolling pin and ⅛" guide rings
Food-safe brush
Medium and small heart cutters
Small oval cutter
Large circle cutter
Knife tool
Large flower forming cup
Small modeling stick
Powdered sugar
Vegetable shortening
Small spatula
Instructions
1. Form the Clover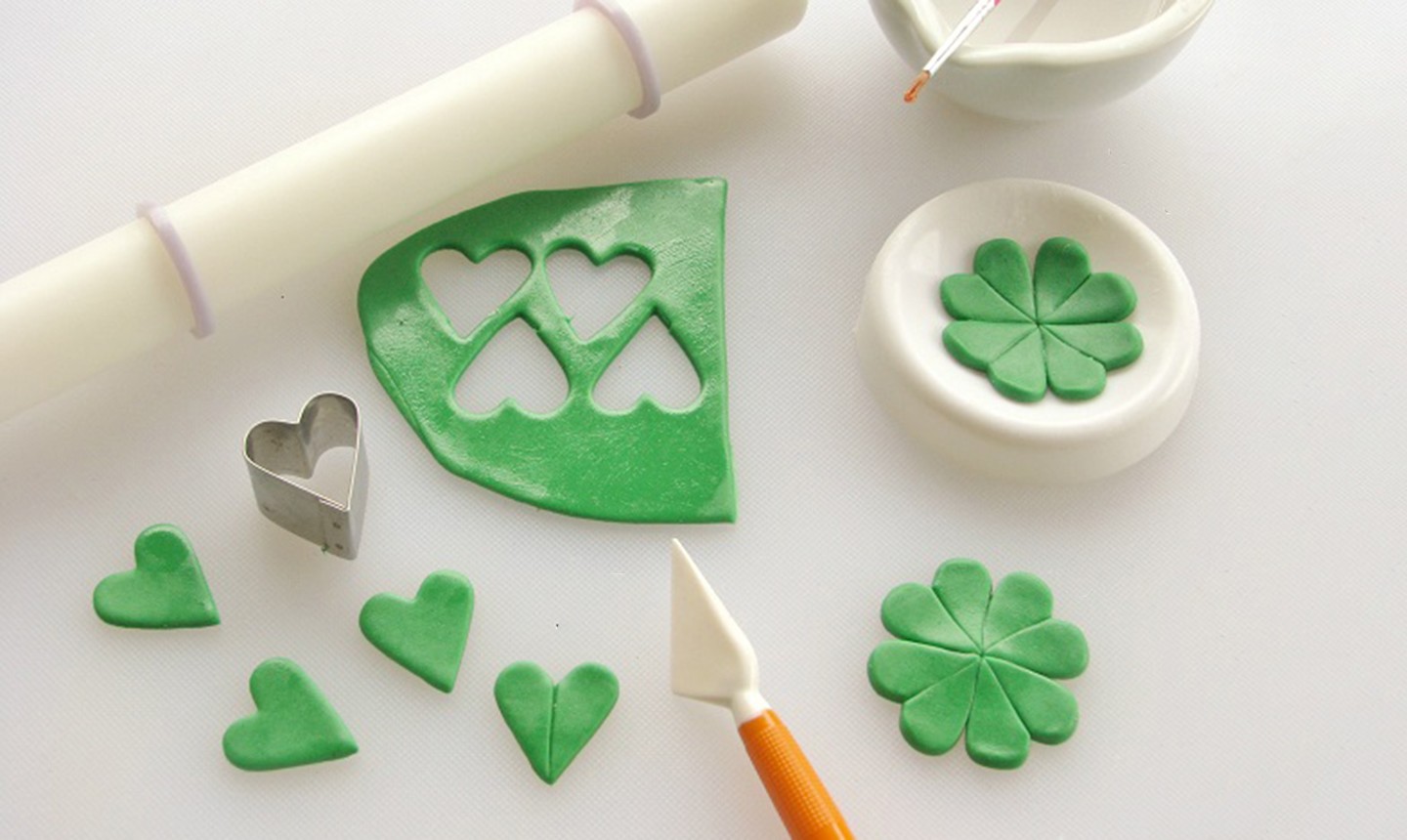 Roll out dark green fondant until it's ⅛" thick. Cut out four hearts with the medium heart cutter. With the knife tool, make a vertical indent down the center of each heart.
Sprinkle powdered sugar on your work surface to keep the fondant from sticking, then place all four bottom tips of the hearts together to form your clover.
Pro Tip: Spread a bit of vegetable shortening over the fondant to add pliability and prevent quick drying.
Use your fingers to round out the tops of the hearts and join the sides together. Once your four-leaf clover is shaped, glue the sides together.
Sprinkle a bit of powdered sugar over the flower forming cup, then gently place the fondant clover in the center to dry. You may need to use a small spatula to transfer the clover.
2. Make the Center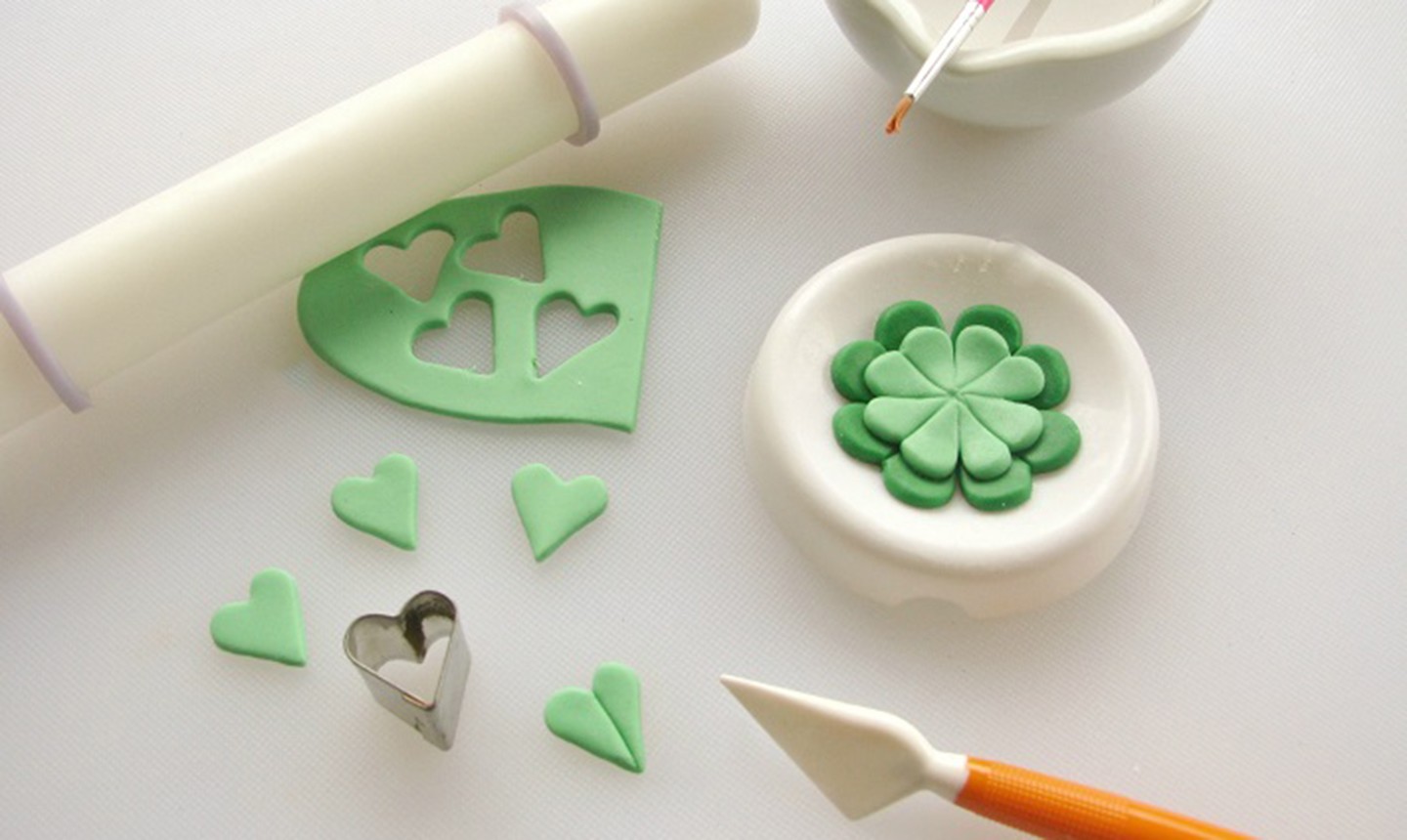 Roll light green fondant with the rolling pin until it's ⅛" thick. Cut four more hearts, this time using the small heart cutter.
With your knife tool, make vertical indents just as you did in the green hearts. Work the hearts into a clover just as you did before, then glue the sides together. Gently pick up the light green fondant and use edible glue to secure it to the center of the dark green clover, lining up the petals. Let it dry in the flower forming cup.
3. Give a Kiss
Roll out the red fondant until it's ⅛" thick. Punch out a small oval with the cutter and pinch the ends of the oval to create a mouth. Use a large circle cutter to indent horizontally across the mouth, creating the lips. Make sure the ends of the indent line up with the pinched points.
Use the knife tool to indent the top of the red lips. Then make an indent with a small modeling stick directly in the middle of the lips, perfecting the kissy-face.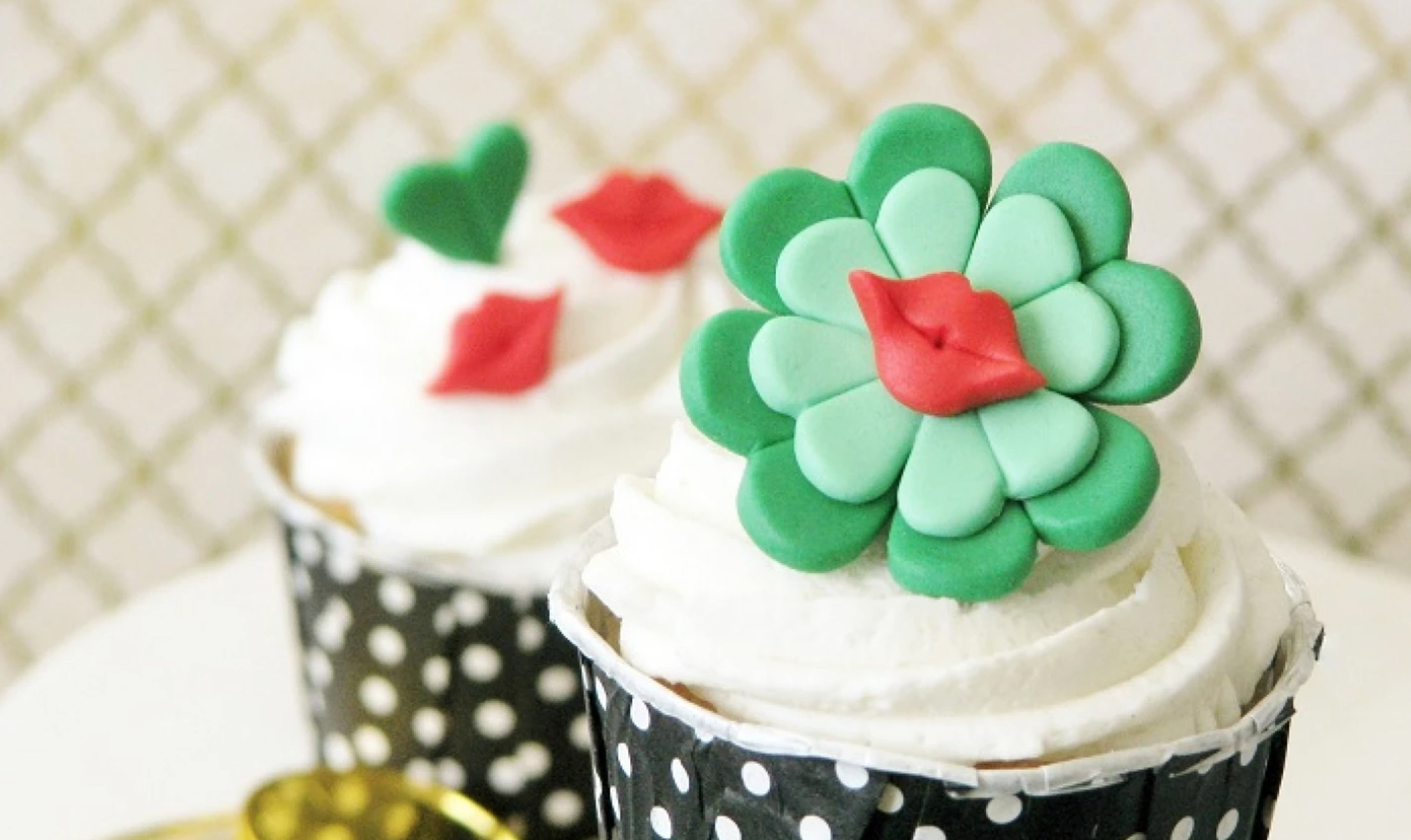 Glue the lips to the center of the clover. Allow it to dry overnight, then top your cupcake and serve!