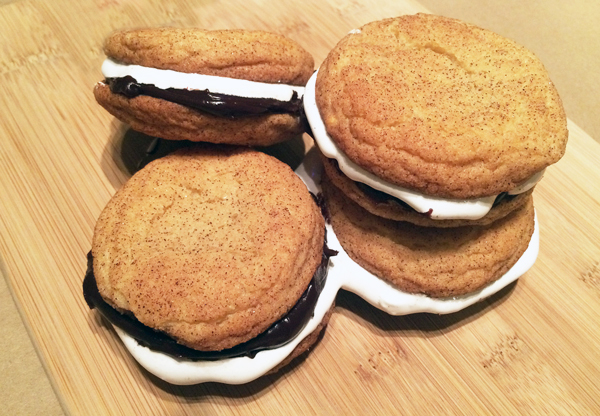 Next time you're craving a good ole s'more, ditch the graham crackers and use freshly baked snickerdoodle cookies instead. Not only do they provide an extra burst of flavor, but they serve as a sturdy base for an ooey-gooey treat the whole fam can love.
Good to Know: You don't need a campfire to make these s'mores, so they're perfect for indoor family adventures, too!
Snickerdoodle S'mores Cookies
Yield: about 20 cookie sandwiches
What You Need
For the Cookies
¾ cup unsalted butter
¼ cup shortening
1 cup granulated sugar
½ cup packed brown sugar
2 eggs
2 teaspoons vanilla
2¾ cups flour
1½ teaspoon cream of tartar
1 teaspoon baking soda
½ teaspoon salt
For the Filling
5 ounces heavy cream
10 ounces dark chocolate chips (or chopped)
½ teaspoon espresso powder
¼ teaspoon sea salt
Marshmallow fluff (buy it or make your own)
For the Topping
¼ cup granulated sugar
1 tablespoon cinnamon
Instructions
1. In the bowl of an electric mixer, add butter, shortening and both sugars. Using the paddle attachment, beat on medium speed until fluffy.
Good to Know: Shortening helps the the cookies keep their shape by preventing the edges from running.
2. Add one egg at a time and beat until incorporated. Add vanilla and beat until fluffy.
3. In a medium bowl, whisk together the flour, cream of tartar, baking soda and salt.
4. While mixing on low speed, add the flour mixture ½ cup at a time into the wet mixture. Once the two are completely incorporated, beat on medium speed for 1 minute.
5. Scrape the dough from the sides of the bowl and form a large ball in the center. Cover the dough with plastic wrap and refrigerate for at least 2 hours or overnight.
6. Preheat the oven to 400º F and line cookie sheets with parchment paper. In a small bowl, mix together the sugar and cinnamon for the topping.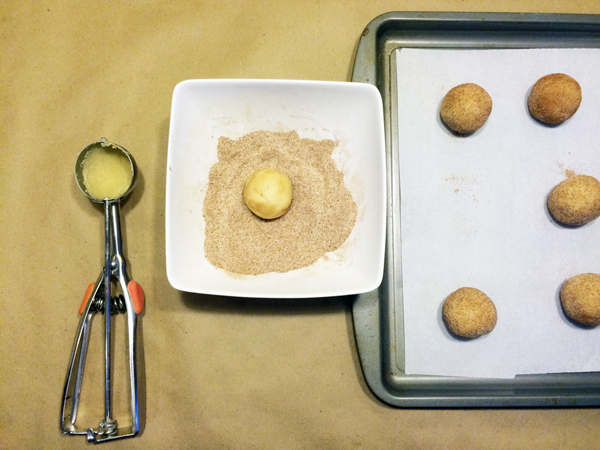 7. Scoop cookie dough portions and roll each into a ball. Coat with the cinnamon sugar mixture.
Pro Tip: Because you're making cookie sandwiches, it's important to make the cookies as uniform as possible — use a cookie dropper to portion the dough.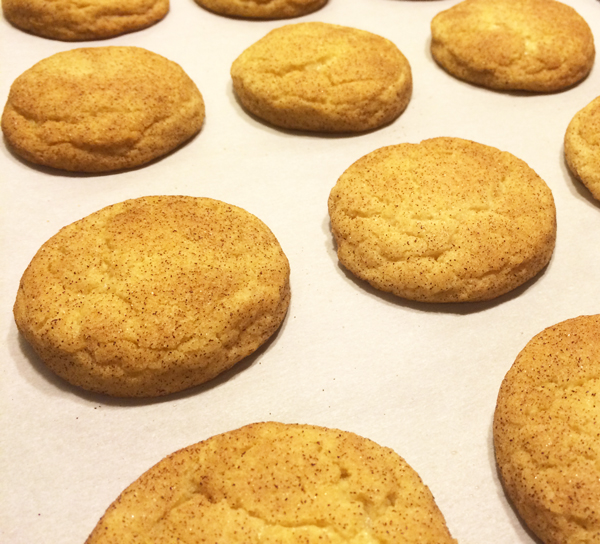 8. Place the cookies 2″ apart on the cookie sheet and bake for 9–10 minutes. Let them cool slightly, then transfer to a wire rack to cool completely.
9. While the cookies cool, heat the heavy cream in a medium-sized microwave-safe bowl (preferably glass) for 1 minute or until you see it simmer. Be careful not to let it boil over.
10. Remove the cream from the microwave and immediately add the chocolate, espresso powder and salt. Whisk until everything is incorporated and the chocolate is melted and smooth. Set aside and let cool completely.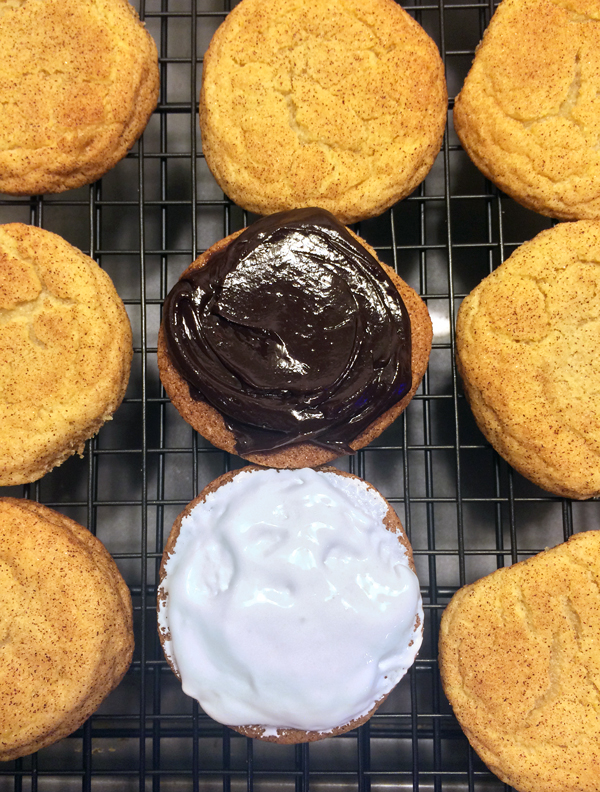 11. Spread the chocolate ganache on one cookie and marshmallow fluff onto another.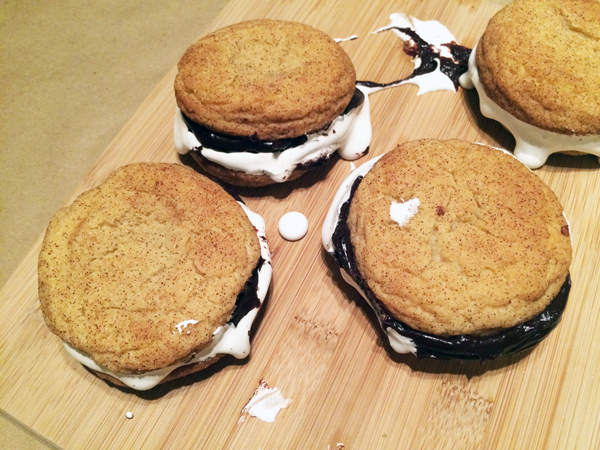 Sandwich them together and you've got a new favorite dessert!
Make easy, elegant desserts that delight!
Embrace simple techniques, minimal ingredients and make-ahead recipes for your most decadent sweets yet. Enroll here now »