In the world of cake decorating, sometimes by starting small, you can enable yourself to think big. Here are some small cake ideas to inspire you to further your cake decorating prowess, featuring several awesome mini-cakes paired with matching larger and more involved designs.
From mini to major, see how your cake decorating skills can progress when you start small!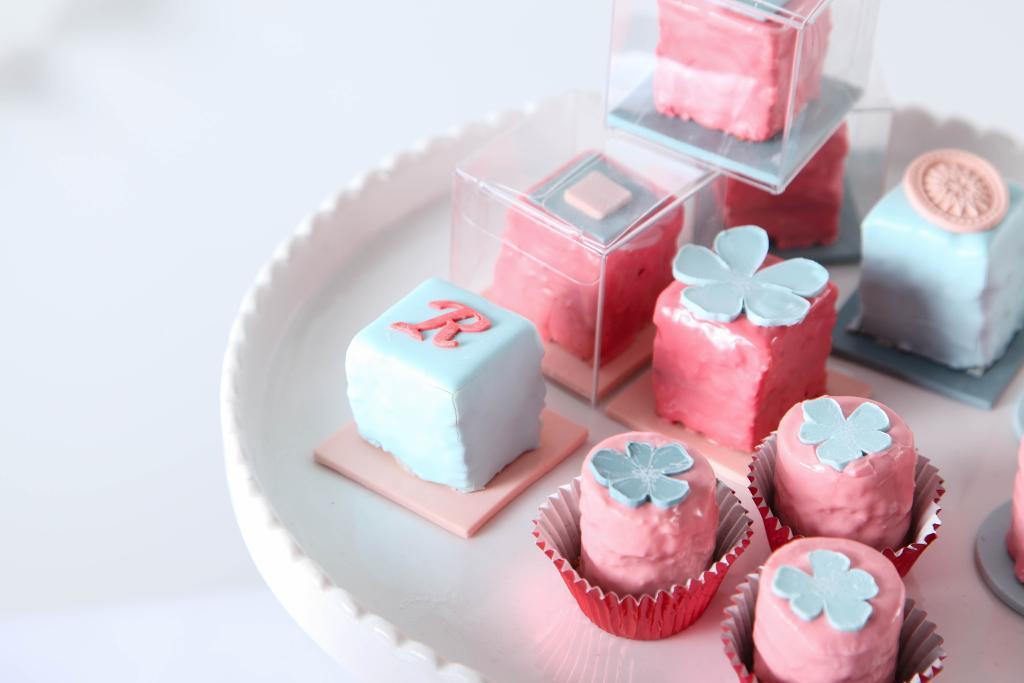 Delicate Petits Fours by instructor Rachael Teufel from the Bluprint class Mini-Cakes, Many Occasions
If you're fairly new to cake decorating, the idea of decorating a multi-tiered masterpiece with fondant, gum paste and hand-painted metallic details might seem like a task far exceeding your current skills. However, testing out advanced methods on a smaller scale, with a single-tiered cake, can help you hone your skills. On the smaller scale, you have a more controlled area in which to really perfect techniques, refine your style and overcome potential obstacles. This enables you to confidently move on to a grander scale and take your cake decorating skills to the next level.
Cartoon-like cake designs
Small scale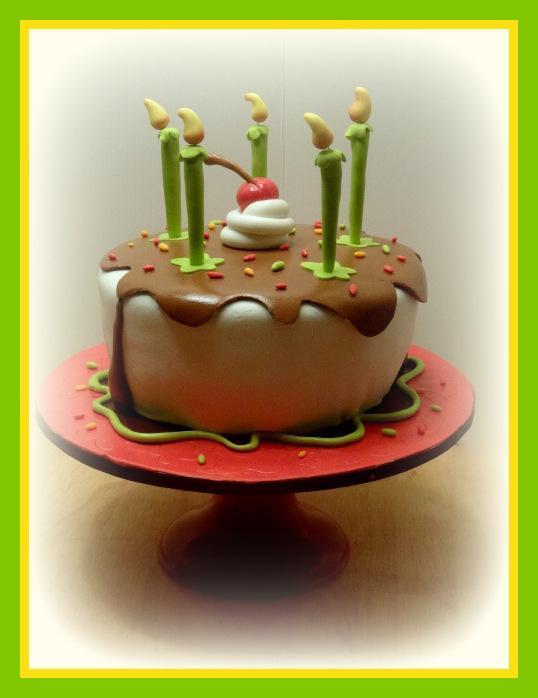 Caricature cake via Bluprint member Deb888
This cartoon-like cake is as adorable as can be, with a single tier showcasing a chocolate cake covered in buttercream and finished with marshmallow fondant and modeling chocolate to resemble exaggeratedly wavy icing, wonky candles, and a bright, cheery color scheme.
Larger scale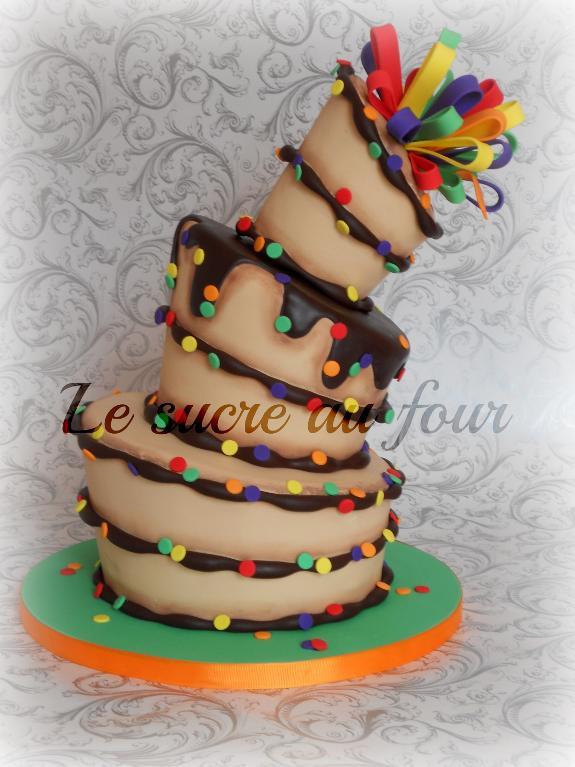 Topsy turvy cartoon cake via Bluprint member lesucreaufour
The impressive techniques featured on a single tier can be expanded to create a jaw-dropping-dropping topsy-turvy cake design. The cartoon-like effect is still present, but many layers are stacked using an internal support system which allows them to lean to the side as if they are about to topple over. It's a fantastic example of taking the exquisite work used on a single layer to great new heights.
Gift box cake designs
Small scale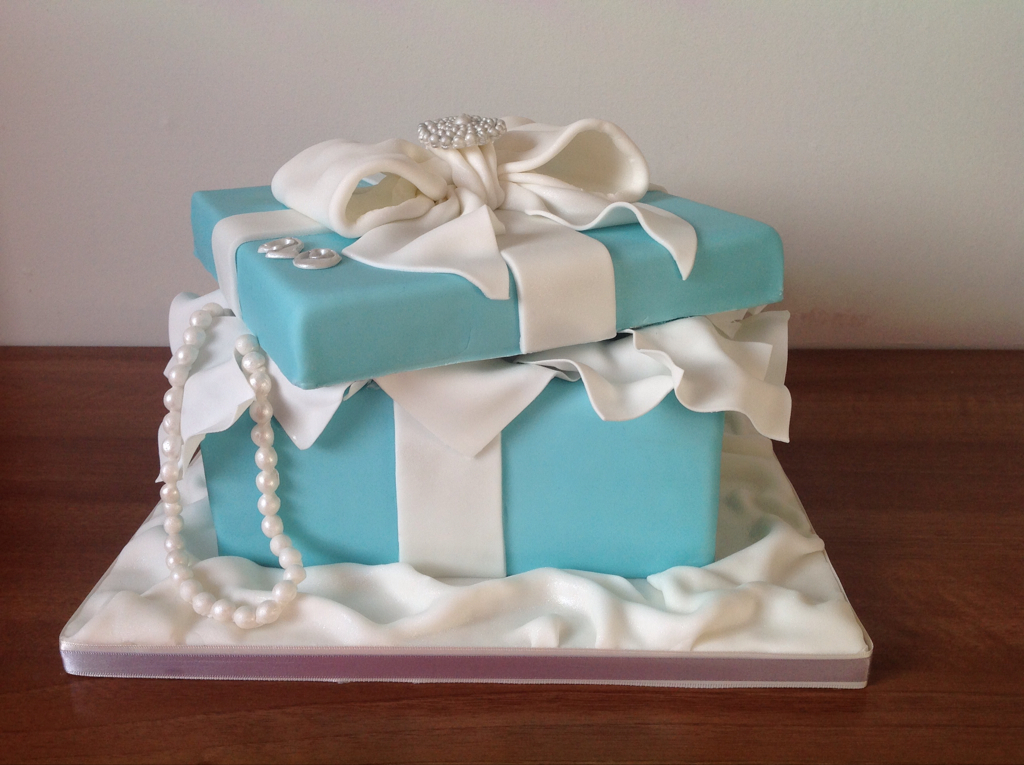 Jewelry box cake via Bluprint member carollowd1483200
This delicate gift box cake features some skillful fondant work, including pearls dusted with luster dust, rippled fondant to resemble tissue paper coming from the box, and a realistically wavy ribbon. Once you've mastered a design like this, there are many different ways you can expand upon this concept.
Larger scale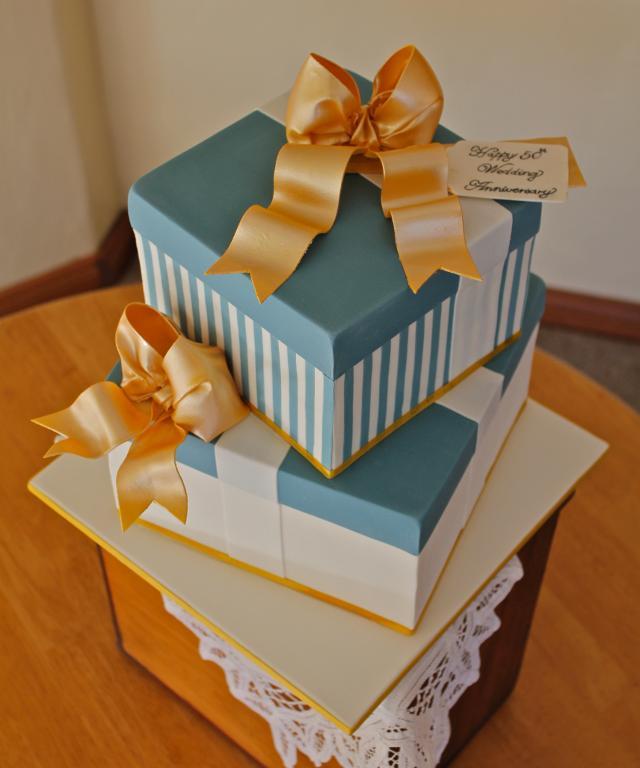 Striped gift box cake via Bluprint member Aemelia George
The gift box cake design can reach lofty new heights once you start adding layers. This cake demonstrates how the same skills used to create the single-tiered cake can be taken to a larger scale, with multiple levels of gift boxes with alternating stripes and solids, and lovely metallic golden ribbon.
Princess cake design
Small scale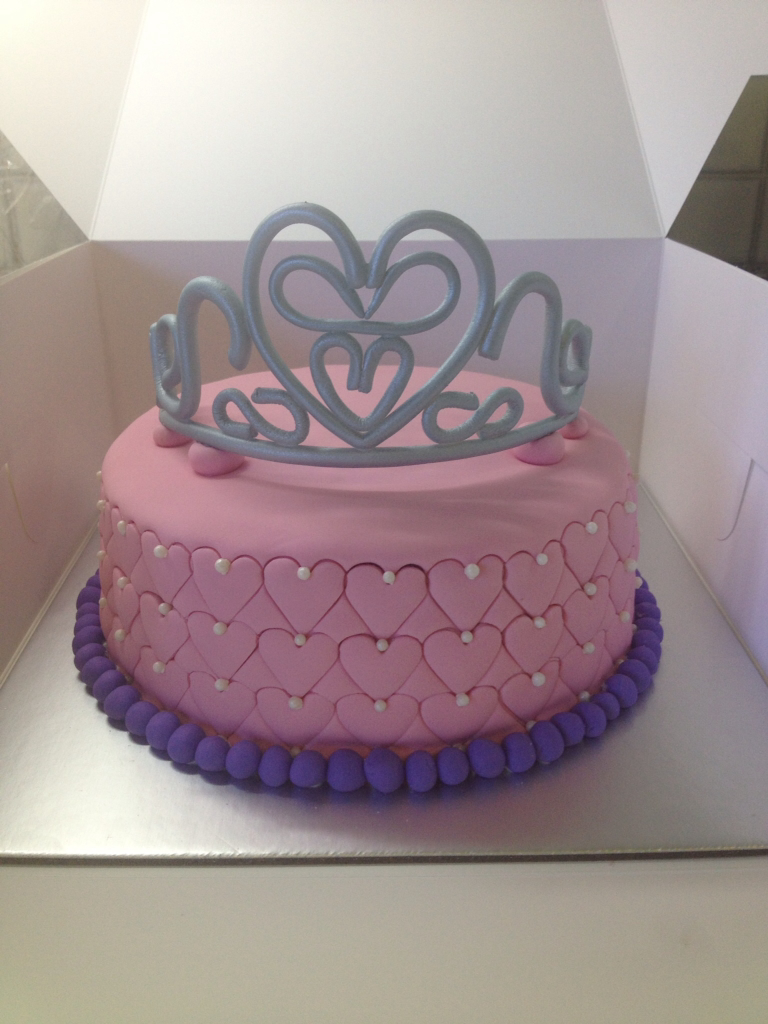 Crown cake via Bluprint member Natdc55
Learning to create a cake fit for a princess is an ideal way to hone your decorating skills. The work can be quite intricate, as you can see on the above cake, which features imprinted hearts lining the sides of the cake and a delicate handmade crown.
Larger scale
Princess cake via Bluprint member cdangelo
This cake is a fantastic example of making a princess cake on a larger scale, with a more elaborately jeweled crown employed as a topper, scalloped swags and jewels adorning the layers, and a castle-textured border.
Sports cake design
Small scale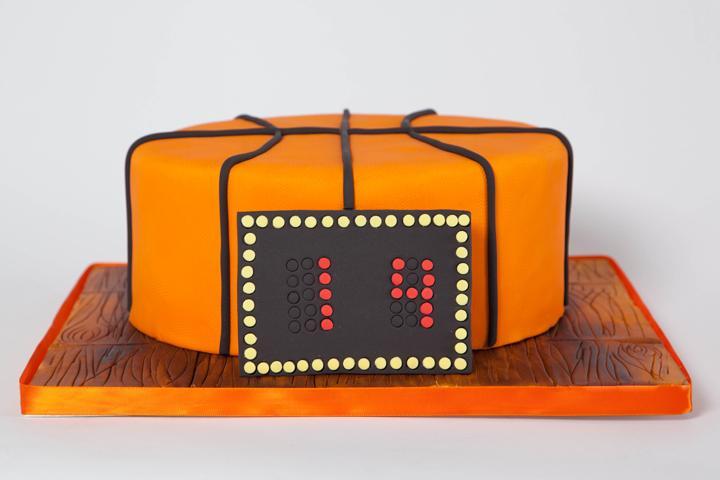 Basketball cake via Bluprint instructor Chrissie Boon
Even though the theme is sports, this cake manages to be decidedly chic, with a modern design featuring orange fondant artfully adorned with black strips to resemble a basketball, and a mod-looking scorecard fashioned from fondant adorned with colored circles.
Larger scale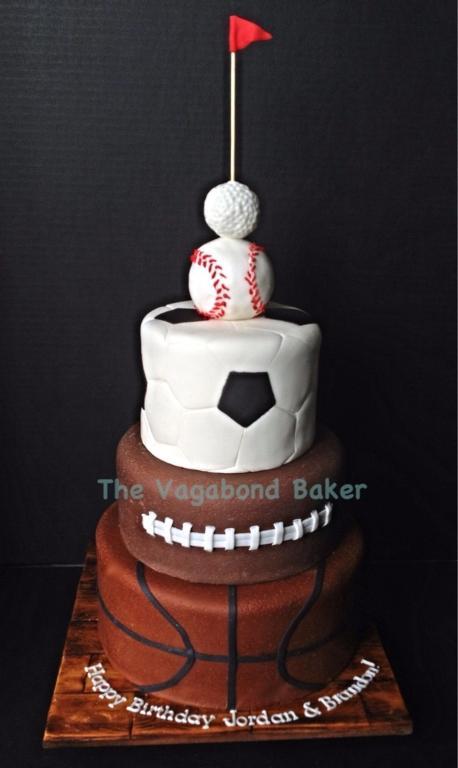 Sport balls cake via Bluprint member Vagabond Baker
Why stop at a single tier? You've already mastered the skills by making the small cake, so now it's time to make a home run by taking your design to lofty new levels. This fun cake features layers decorated to represent different sports balls and is topped with a whimsical golf-themed flag.
[box type="shadow"]
Need some help mastering the art of mini-cake designs? You'll master the art of creating beautiful and scalable small cakes with Bluprint course Small Cakes, Big Business. Instructor and cake decorator Chrissie Boon will guide you through creating designs which can be created efficiently and consistently, helping you build a line of cakes which will be beautiful as well as profitable.
Sign me up! >>
[/box]
Have you ever tested out designs on a smaller scale before making a larger cake?