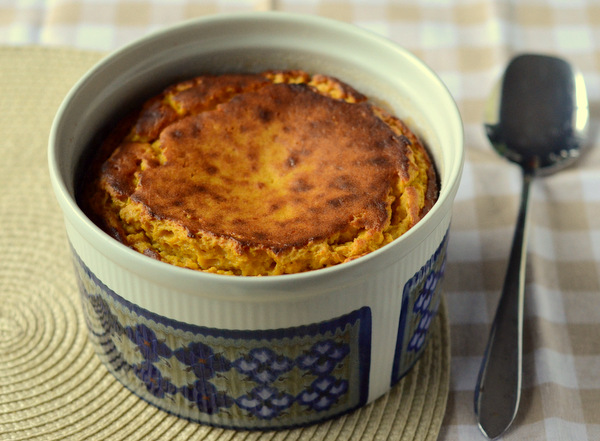 You've mastered the classic sweet potato casserole, now try your hand at another spud-tastic dessert: sweet potato soufflé. It's just sweet enough to highlight the natural flavor of the potatoes, and it's light, airy texture ensures you'll have plenty of room for a second serving of Thanksgiving turkey later on.
Sweet Potato Soufflé
Yield: 4-6 servings
Ingredients
1½ pounds sweet potatoes, cooked and peeled
½ cup brown sugar
2 tablespoons honey
½ teaspoons ground cinnamon
¼ teaspoons ground nutmeg
¼ teaspoons salt
½ cup whole milk
3 egg yolks
3 egg whites, room temperature
Butter and 2 tablespoons sugar, for coating baking dish
Instructions
1. Preheat oven to 400 F. Butter a 2-quart soufflé dish, or an oven-proof dish with high, straight sides. Add in 2 tablespoons of sugar and turn the dish to coat the sides. Shake out any excess sugar and use a paper towel to remove any butter and sugar from the top ½" of the dish.
2. In a food processor, blend potatoes, brown sugar, honey, spices, milk and egg yolks until very smooth.
3. In a large bowl, beat egg whites until they reach soft peaks. Add the potato mixture to the egg whites and fold together until the mixture is uniform and well-combined. Pour into prepared souffle dish.
4. Bake for 35-40 minutes, or until soufflé is mostly set when you jiggle it. Serve immediately.
Good to Know: The soufflé will start to fall as it cools, so it should be brought to the table immediately after it comes out of the oven. That said, it will still taste delicious and retain some of its lightness even after it has cooled to room temperature.