If you want to jump into the realm of lingerie-making, sewing a pair of panties is a great place to start! If you're familiar with most basic sewing techniques, sewing panties can be a breeze. The trickiest part can be choosing the materials to make your project successful.
A serger isn't required… but it is helpful.
Most panties these days are made out of stretch knit fabrics. Because of this, there's a misconception that you must have a serger to sew your own underwear. While a serger does make the process quicker and easier, you can sew your own panties with a regular sewing machine!
The one thing that is required in a sewing machine is a variety of zigzag stitches. A sewing machine with an integrated dual feed system, which helps to feed the fabric through more evenly, is very helpful as well. If this feature is not a part of your current sewing machine, a walking foot can help do the job.
When looking for fabrics, think outside the box.
I'm a firm believer that lingerie can be made out of nearly any fabric imaginable. From PVC to flannel, anything is possible. Check your pattern's specific fabric requirements. Some panty patterns are developed for woven fabrics, like charmeuse or batiste, while most others are developed for stretch knits.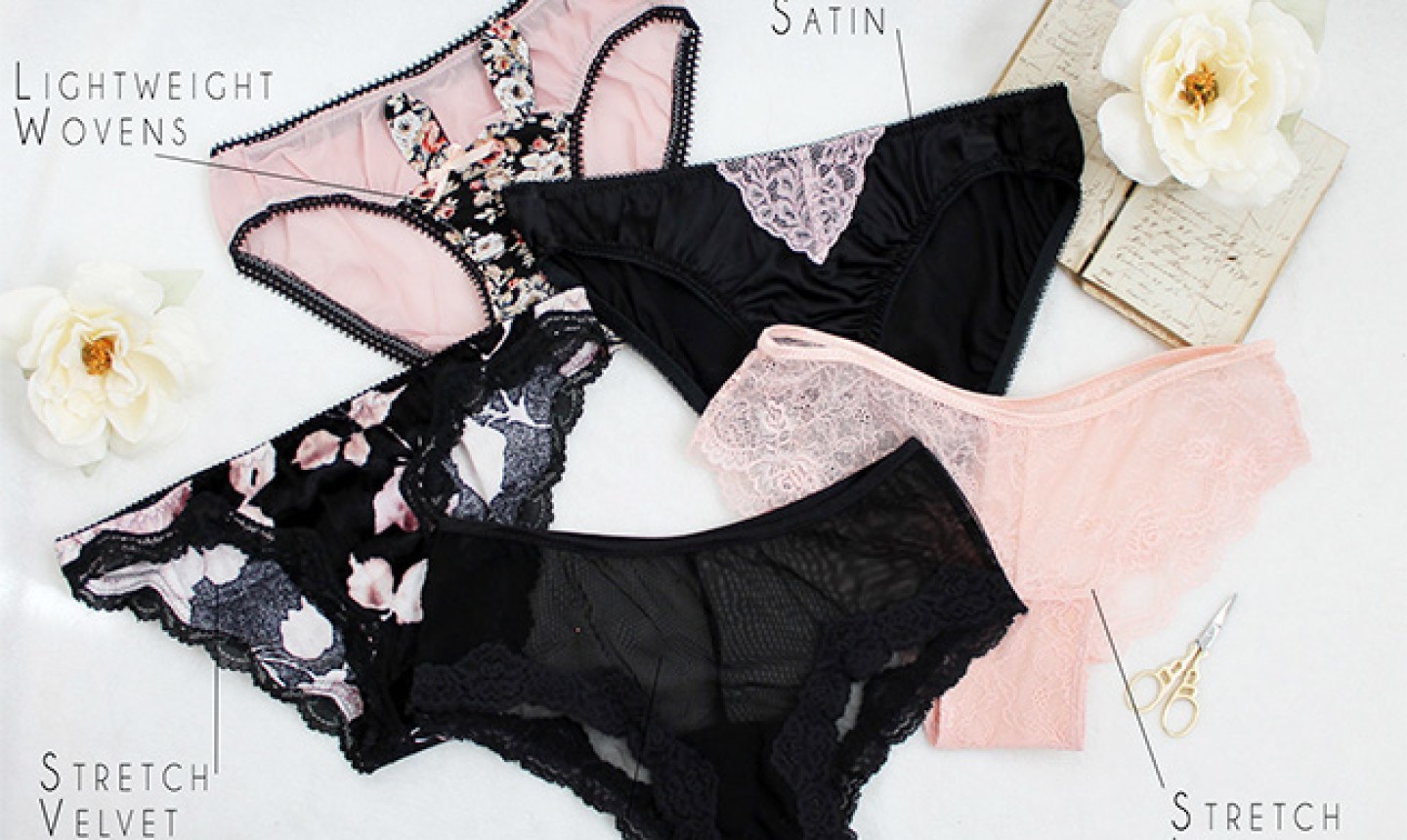 Most commonly, you will find panties made out of cotton and cotton-blend knits. These are breathable fabrics that come in an assortment of prints and colors.
However, you don't need to be limited! Experiment with other stretch fabrics like stretch velvet, lace, or mesh. I like a knit with at least 5 percent spandex. This amount tends to give just the right amount of stretch!
No matter what you make your panties out of, you'll need a basic cotton jersey for lining the gusset. I like to look for something that's 100 percent cotton. This ensures that your undies will be breathable and comfortable!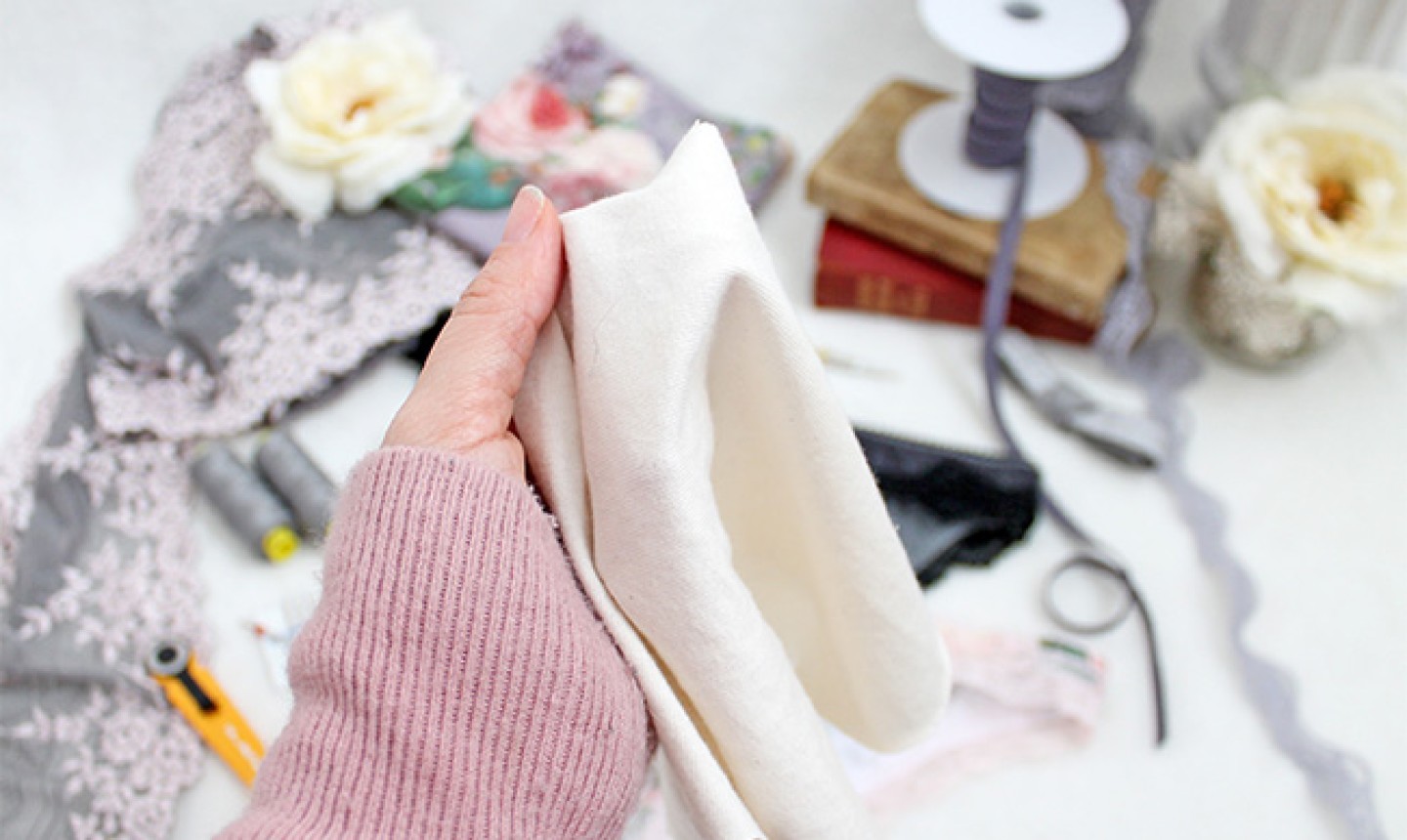 Elastics keep things snug
One of the most important components of a good pair of panties is the elastic. Elastics come in a variety of forms: fold-over, picot or plain.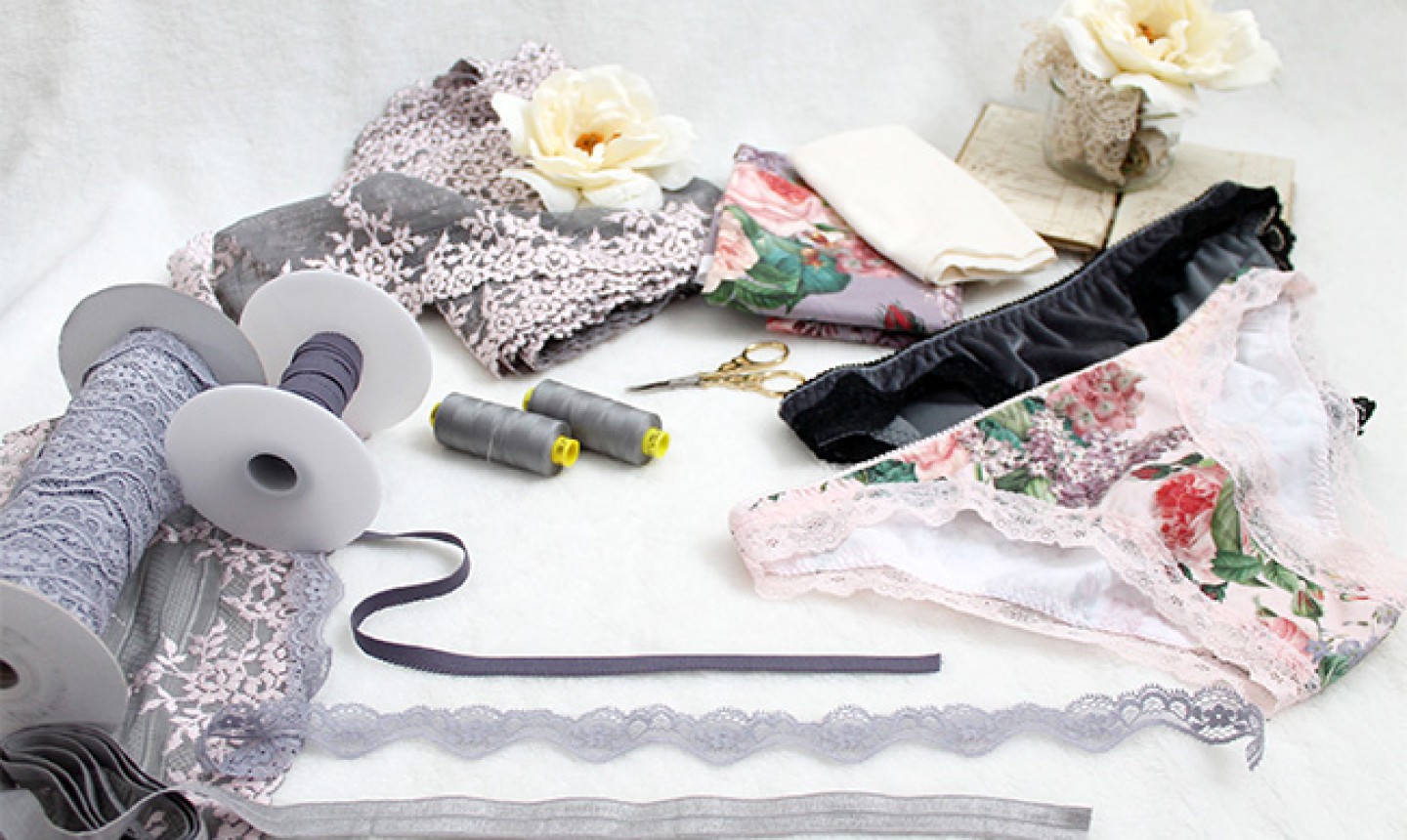 My favorite choice for panty elastic is fold over elastic. It's easy to sew and comes in nearly any color imaginable, making it perfect for coordinating with any fabric. It can be used on the waist or leg openings.
Another popular type of elastic commonly used in panty-making is picot elastic. This elastic has a plain edge and a looped edge, giving a delicate yet decorative finish. If you are new to sewing with elastics, this post is good place to start!
For a more decorative finish, stretch lace trims are perfect for edging leg openings. I like to keep a more sturdy elastic for around the waist, but it is possible to even finish a waist line with stretch lace!
Other helpful tools
Besides the more specialty items, like lingerie elastics, you will of course need needles, thread and fabric shears.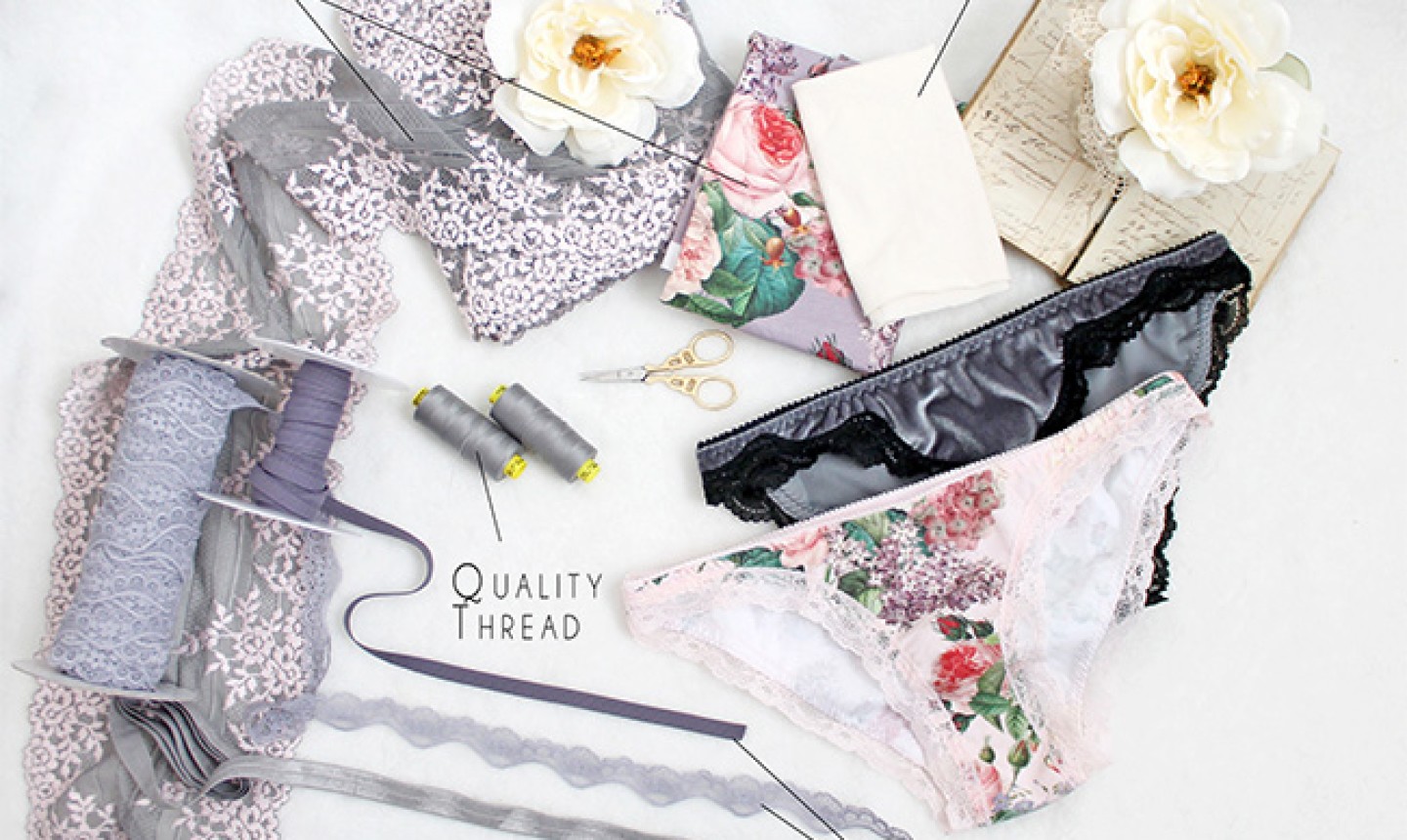 Thread
A good quality polyester thread is all you need. Avoid anything too thick. Ideally the stitches will "disappear" into your fabric.
Needles
Ball-point or jersey sewing machine needles are required for knit fabrics. In some cases, a twin needle can come in handy and can be used instead of a zigzag stitch.
Rotary cutter
Last but not least, a rotary cutter and pattern weights can be very helpful when working with lightweight fabrics. Rotary cutters with a smaller blade tend to be more precise around small pattern pieces.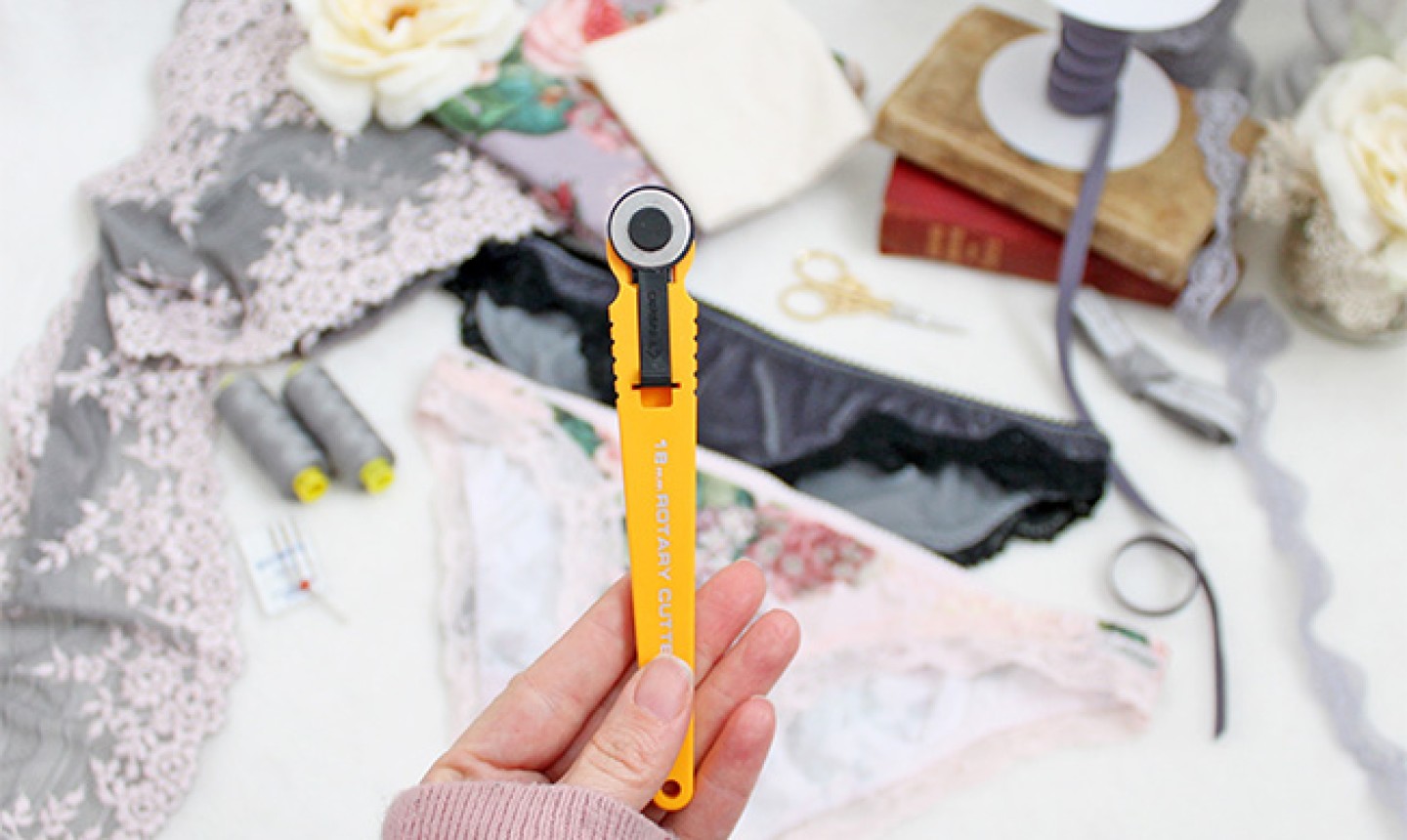 Get inspired!
Panty making requires only a small amount of fabric and a small amount of time, making them the perfect project for experimenting with a variety of fabrics and trims.
Because small amounts of fabric are required, this opens up a world of more precious and pricy fabrics that you may have looked over for other projects. Don't forget that you can also dress up a plain fabric with lace, appliqués and other embellishments. With a little creativity, the possibilities are endless!