The term "ruching" seems to be fraught with controversy. Oh, the drama we have in the sewing world!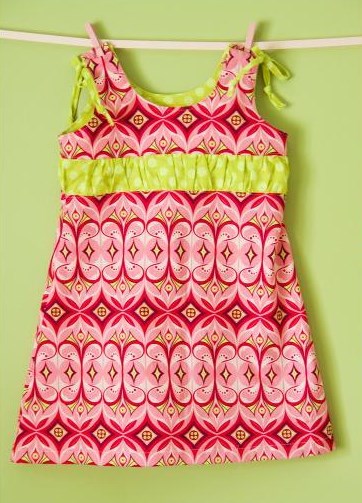 Photo via Bluprint member brynnberlee

What is ruching fabric? These days, it's frequently used to describe gathering or pleating of any kind on a garment.
Now, I am no textile terminology expert, but from what I have been able to glean there seems to be at least two main ruching camps. Some sewists consider a strip of fabric that is gathered or pleated down both sides and inserted into a garment to be ruching, like the green strip Bluprint member brynnberlee used in the child's dress shown above. But heirloom sewing folks, like Martha Pullen, refer to this technique "puffing," and define ruching as a strip of ribbon that is gathered or pleated down the center. Hmm…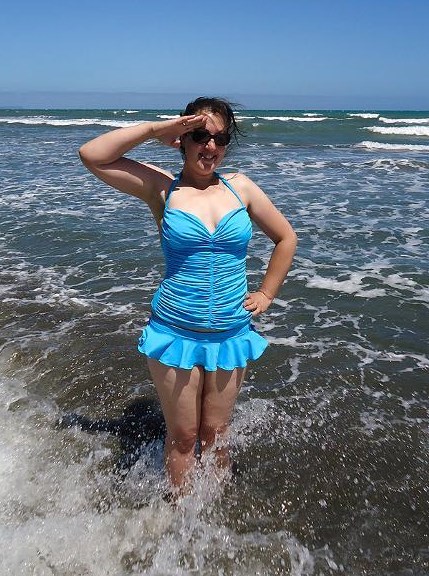 Photo via Bluprint member thecuriouskiwi

This pretty and feminine swimsuit made by Bluprint member thecuriouskiwi has lovely gathers across the entire front that are stitched down the center and attached at the side seams. Sometimes this technique is used to help camouflage areas of the body we want to de-emphasize, and other times it is used for texture and visual interest. Ruching or gathering? No matter what you call it the technique, this Bluprint member definitely made a darling swimsuit!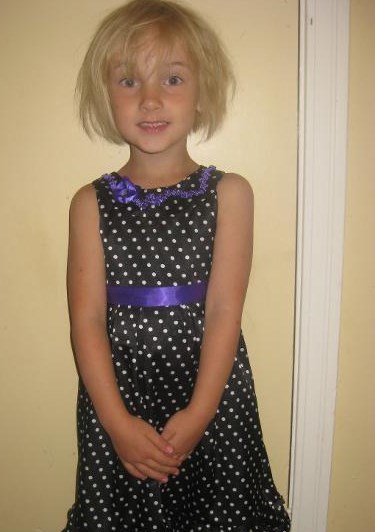 Photo via Bluprint member Lani77

In the heirloom definition of the term, Bluprint member Lani77 "ruched" a purple ribbon and stitched it to this cute black and white polka dot flower girl's dress. It really adds a pretty accent to this dress, don't you think?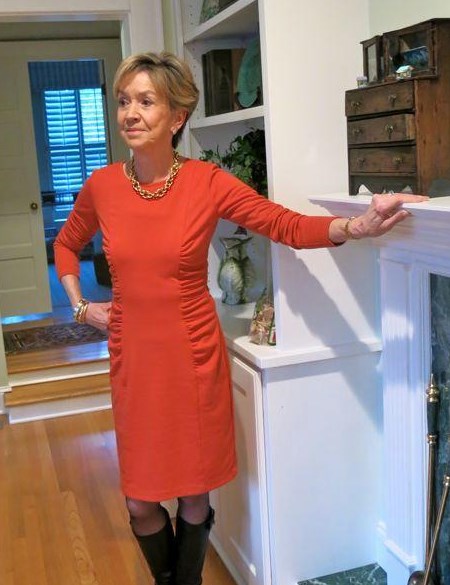 Photo via Bluprint member Cissie

Whether you call them ruched or gathered insets, this orange knit dress by Bluprint member Cissie looks great. The side panels add visual interest to an otherwise simple dress. Smashing!
I can't presume to have located the definitive meaning of the term "ruching." According to The Sewing Dictionary, ruching is "gathering the fabric, usually along a seam, to provide decoration (many times people use ruching to make flowers), accent, or fullness (as in the side seams of a maternity top), or to provide 'camouflage' for a bathing suit."
As mentioned earlier, Martha Pullen would disagree with this definition, and apply ruching exclusively to describe gathering down the center of ribbons. I certainly didn't solve the conundrum of exactly what IS ruching, but the current trend of pleating, gathering and ruching fabric to add surface interest to garments is definitely a good one in my book!
You may also enjoy our tutorial on how to sew ruching. Learn more ways to add texture to your garments in the class Sewing Texture with Vanessa Christenson.
What's your definition of ruching?