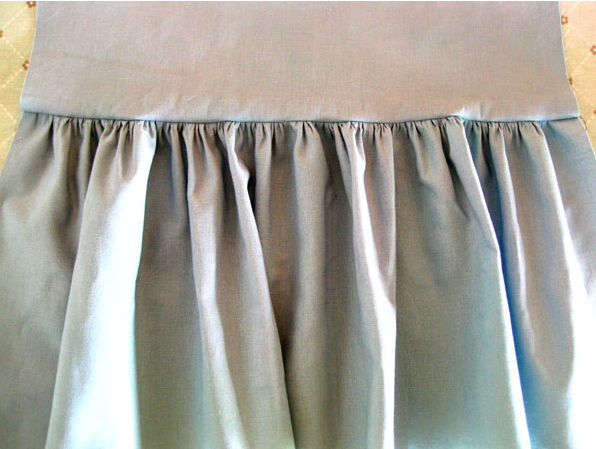 Gathering fabric is used all the time in garment construction to add and create fullness. Gathering is often found at the waist of a skirt or on the skirt of a dress, under the bust to allow room for your bust without the use of darts, and at the shoulders or neck for a little extra ease in the yoke of a blouse or dress.
Gathering is made by reducing one piece of fabric to fit a smaller piece of fabric. It is a very simple technique, but can be easy to mess up if you do not know all the steps along the way. Follow this super easy tutorial to learn how to gather fabric for your next project!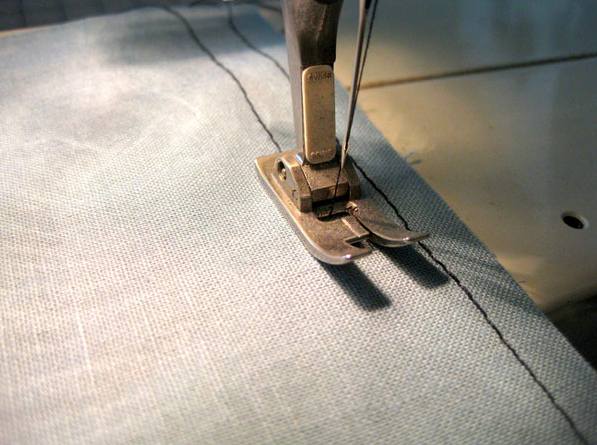 Step 1: On the larger piece of fabric, the one that is to be gathered, sew two baste stitches on either side of the stitching line. A baste stitch is at least 4.0 in length and is not backstitched on either side. If your stitching line is 5/8″ then your basting stitches should be at 4/8″ and 6/8″ (or 3/4″). Make sure to leave long thread tails at the start and end of each baste stitch.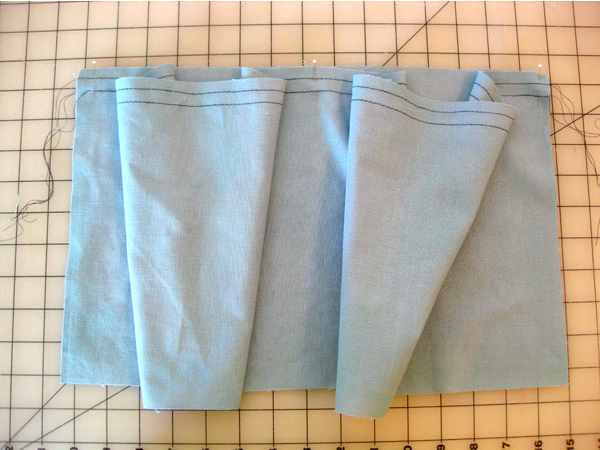 Step 2: With right sides together, pin the larger piece to the smaller piece, lining up the sides and the centers so that the gathers will be evenly distributed. Pin with the larger piece up.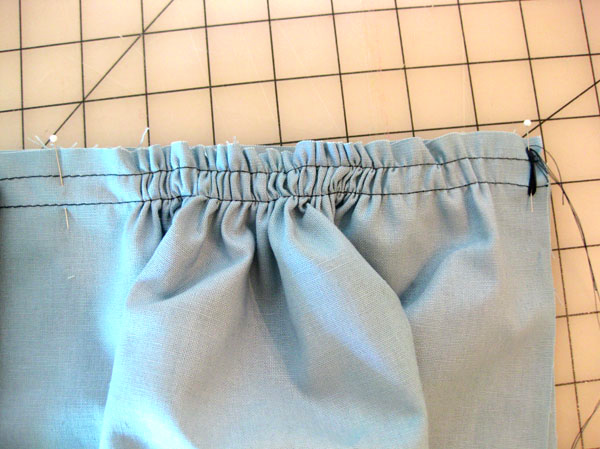 Step 3: separate the baste stitches on the top layer and hold on to them with one hand. With the other hand, scoot the fabric along the threads, reducing the fabric to fit the space between the pins. Once the two distances are the same, secure the threads on the end by wrapping them around the pin with a figure eight.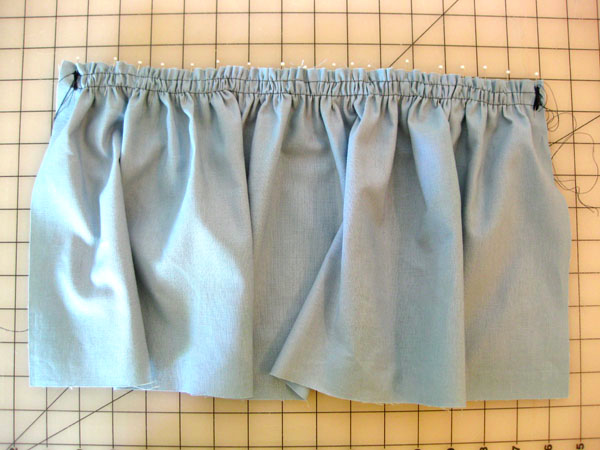 Step 4: Once the fabric widths match, distribute the gathers to be evenly distributed from pin to pin. When there are nice even gathers, pin them in place.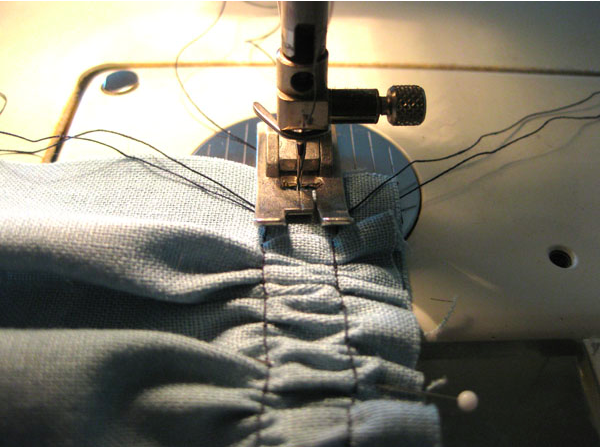 Step 5: Once you have started the stitch, remove the end-pin and separate the baste stitches to be out of the way of the needle.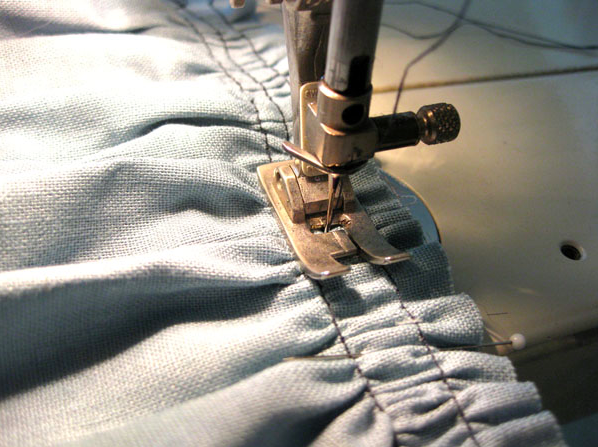 Step 6: Sew along the stitch line, keeping your needle in the middle of the basting stitches. Gently sew over each and every small bump, forming gathers on the right side.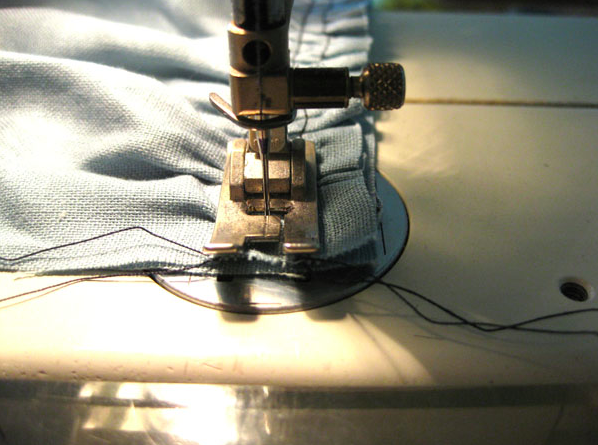 Step 7: At the end of the gathering, do as was done at the beginning and separate the baste stitches as to not sew over them.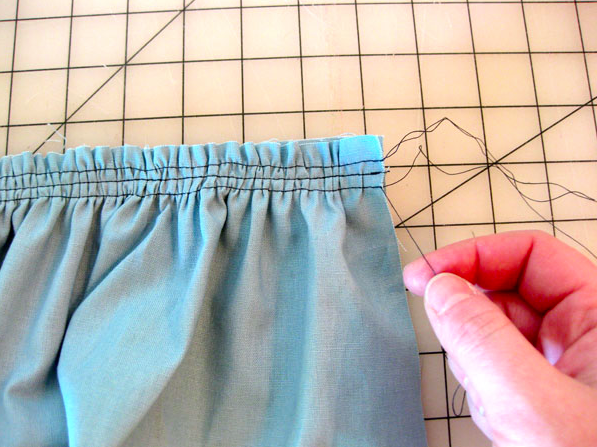 Step 8: Remove the basting stitches by gently pulling out one thread, then the opposite side's thread. Repeat with the other set of basting stitches.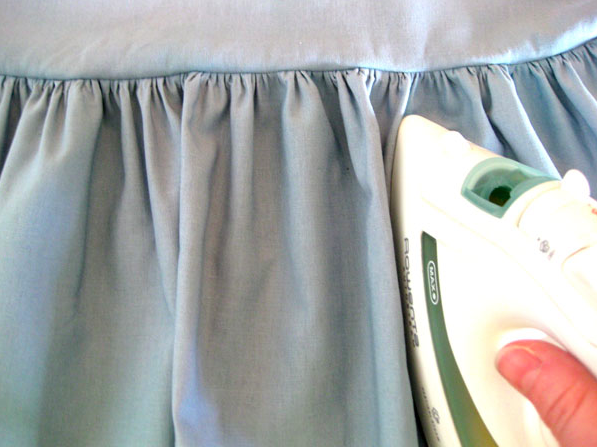 Step 9: Turn the garment right side out and press, being careful not to flatten any of the folds in the fabric created by the gathering.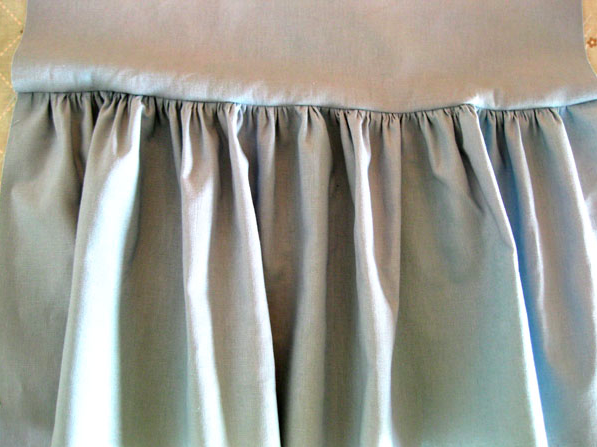 That is it! Follow the directions for finishing the garment!
You might also enjoy learning how to ruffle fabric. Plus, for more helpful fabric techniques, enroll in the online Bluprint class Sewing Texture with Vanessa Christenson.