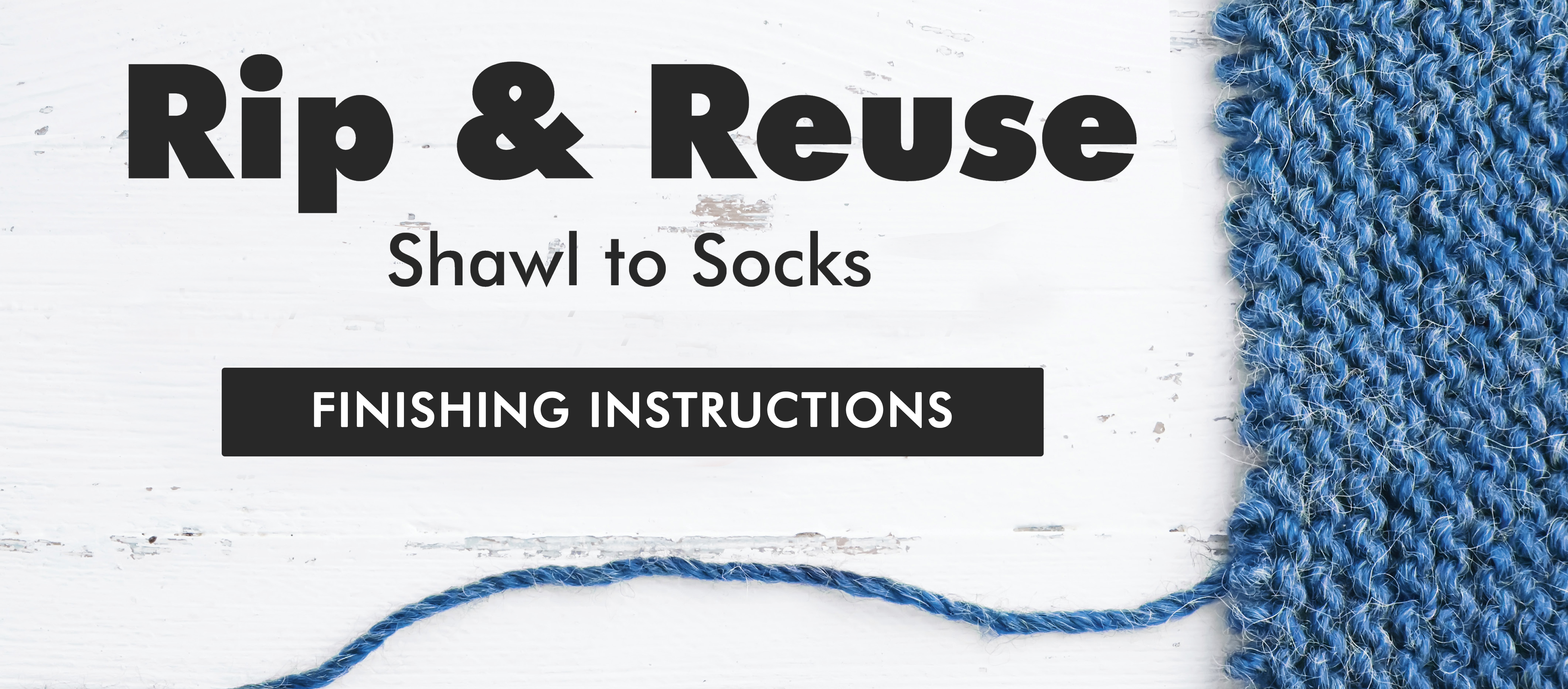 Welcome to the Rip & Reuse: Shawl to Socks Challenge! We're so happy you've joined us. Are you ready to finish up your socks?
It's time to bring it all together! You'll first have to graft your stitches, then the stitches can be tightened up a bit if necessary. Finally, we'll weave in the ends of our yarn into the finished sock. Voila! You've just transformed an old, unused project into a fantastic pair of upcycled, handmade socks!
Still need to join the challenge? Sign up here!
Download the finishing instructions below to get started!

Ready for the next step?
Rip & Reuse: Shawl to Socks – Unraveling Instructions
Rip & Reuse: Shawl to Socks – Lottie Socks Pattern
Rip & Reuse: Shawl to Socks – Finishing Instructions