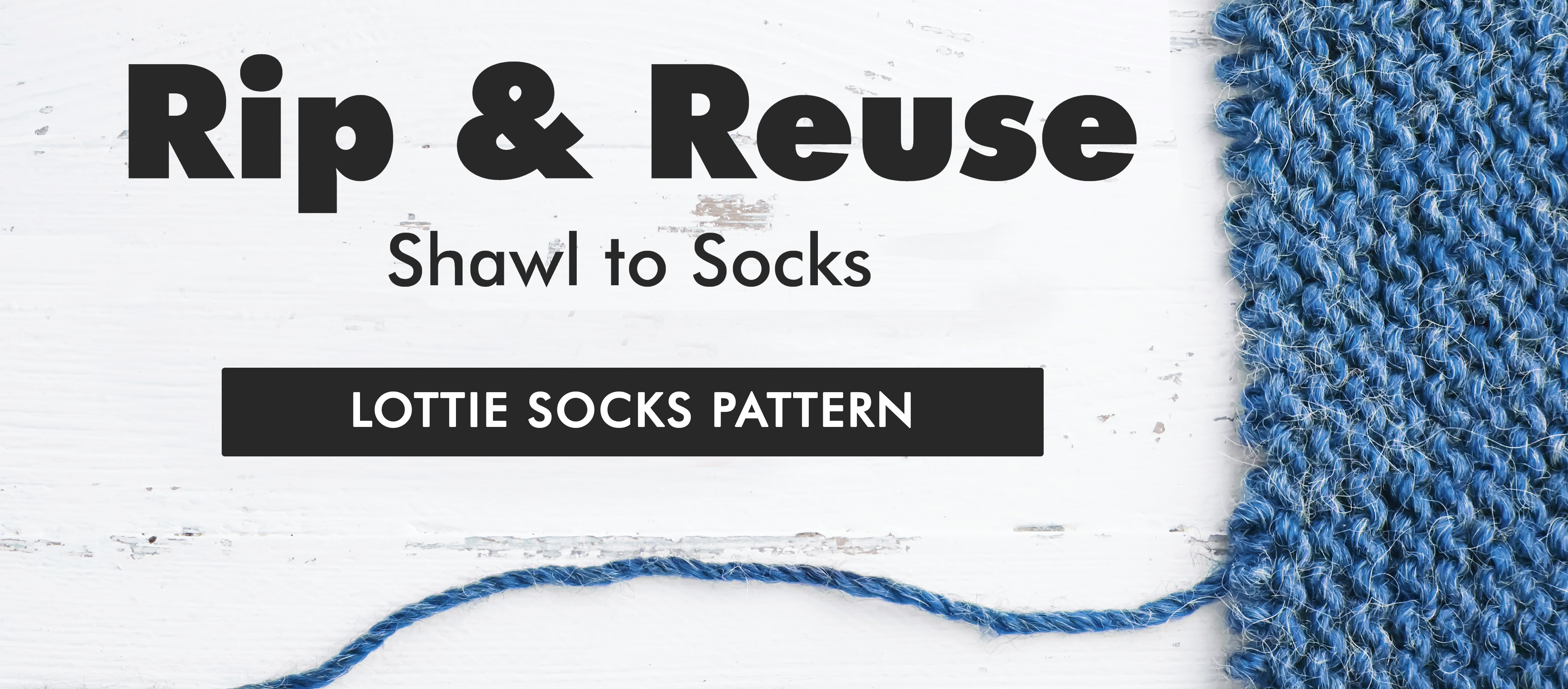 Welcome to the Rip & Reuse: Shawl to Socks Challenge! We're so happy you've joined us. Ready for the next step?
Now that you've got your yarn ready to go, let's start knitting our socks! The finished foot circumference at ball of the foot will be: 7 (8, 9, 10)" [18 (20.5, 23, 25.5) cm]. These socks are the perfect pattern to curl up on the couch and get cozy with. Keep them for yourself or give them as a gift once you've finished.
Still need to join the challenge? Sign up here!
Download the Lottie Socks pattern below to get started!

Ready for the next step?
Rip & Reuse: Shawl to Socks – Unraveling Instructions
Rip & Reuse: Shawl to Socks – Lottie Socks Pattern
Rip & Reuse: Shawl to Socks – Finishing Instructions