These crazy rainbow cupcakes are ridiculously fun! We're pretty sure that these bright beauties with layers of color will be a hit with kids and grown-ups alike.
How to make easy rainbow cupcakes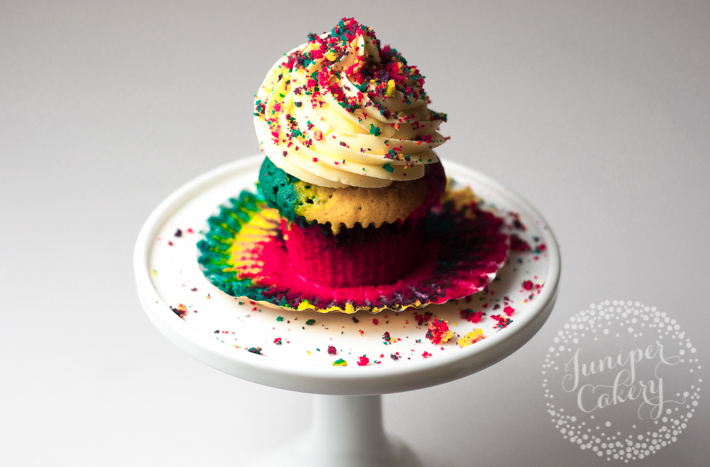 Materials needed:
Your go-to, basic white cupcake recipe (here's our 30-minute cupcake recipe)
Bright food color gels or pastes (Americolor or Rainbow Dust's Progel collection are both great)
Spoons
Bowls
Buttercream (simple vanilla works best — get our recipe here)
Cupcake pan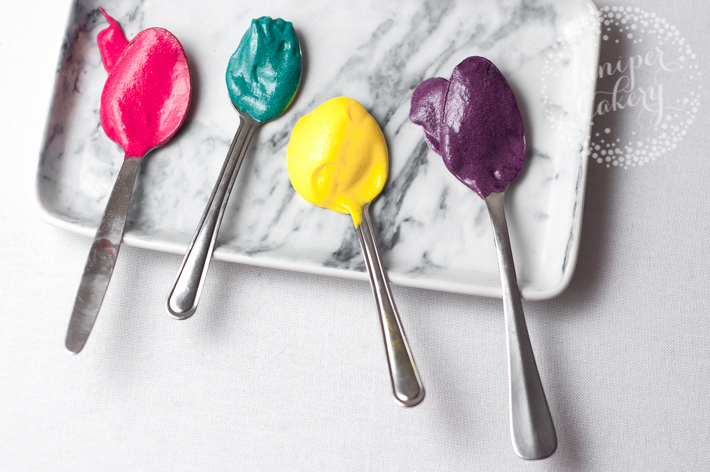 Step 1:
First things first: tint your batter. Separate your cake batter mixture into four bowls and add a little bit of a different food coloring to each. We stuck to a small palette of four bright colors, but you can add more if you like. However, there's going to be a point where lots of colors may merge and turn a murky brown. Our tip is to keep it simple!
Top tip:
Choose your colors wisely. Try to pick hues that are different from each other. You may love pink, red and orange, but they're such similar colors that they'd just end up blending into each other. We used bright pink, blue-green, yellow and purple.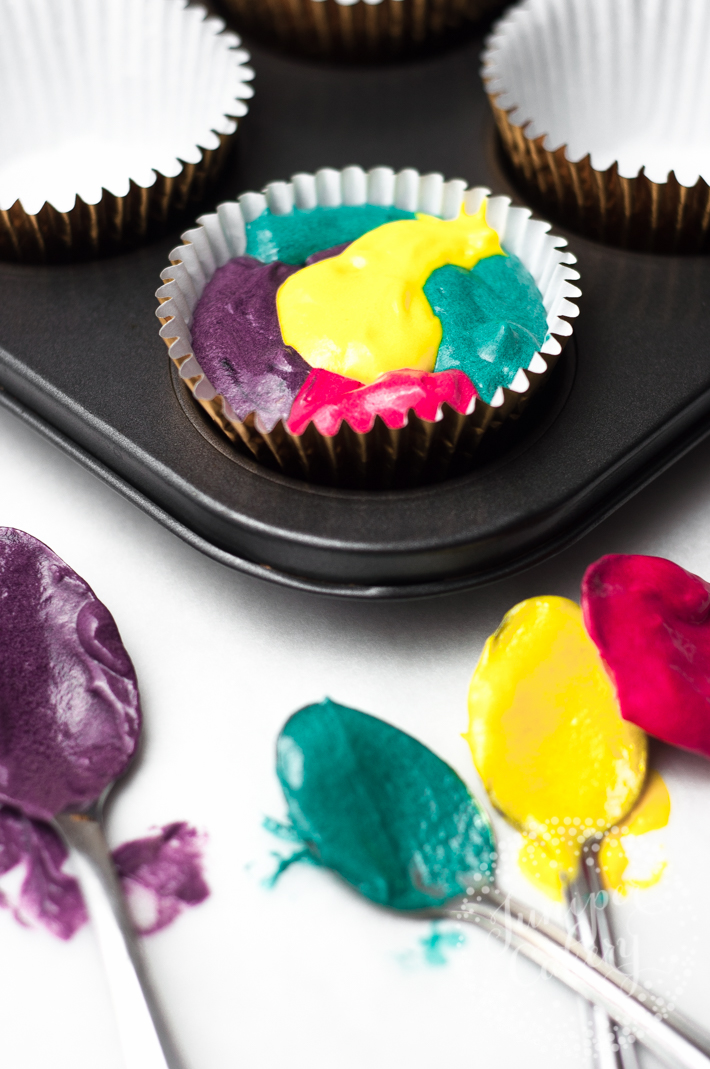 Step 2:
Add your a dollop of each tinted batter to your cupcake cases, alternating colors. We used teaspoons to spoon sections of color on top of each other or even next to each other.
Top tip:
Fill the cupcake tin as high as your recipe calls for. You may only need to fill each space 2/3 of the way.
Step 3:
Bake your cupcakes according to your recipe. Once baked, set aside to cool. Once they're no longer warm, you can pipe delicious swirls of buttercream onto each. Don't eat one just yet though!
Step 4:
To make your rainbow cupcake "sprinkles" all you need to do is take one cupcake and carefully crumble it by hand. (If you use a food processor you'll risk over-doing it and end up with mixed-up colors that create a brown or purple color.) Then, sprinkle the crumbled-up cake over the buttercream for a bright, bold finish. Easy peasy, right?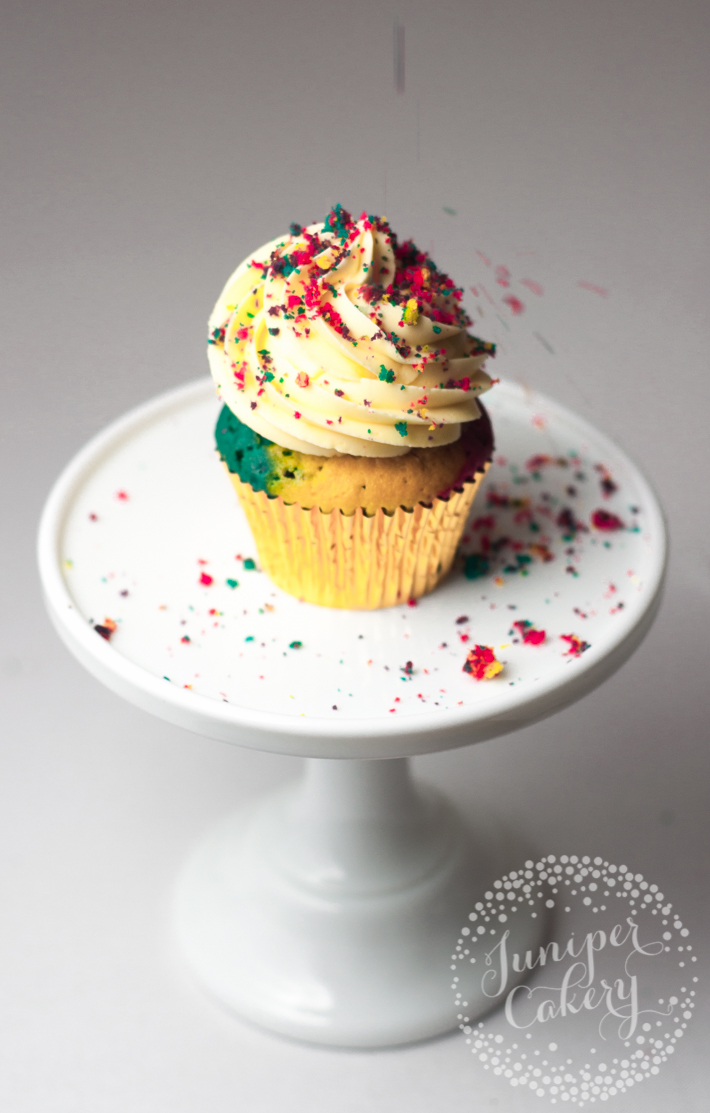 You should be left with a batch of colorful cupcakes just waiting to be eaten! If you want the rainbow colors to be a big surprise, ice your cupcakes with plain white fondant. They'd look so unassuming, but of course they'd be hiding a fun secret!
Baking for a holiday? Tweak your colors to suit the occasion! How about lime green, chocolate brown and orange for Halloween, or your favorite team's colors for the Super Bowl?
What colors would you use to bake your own rainbow layered cupcakes?