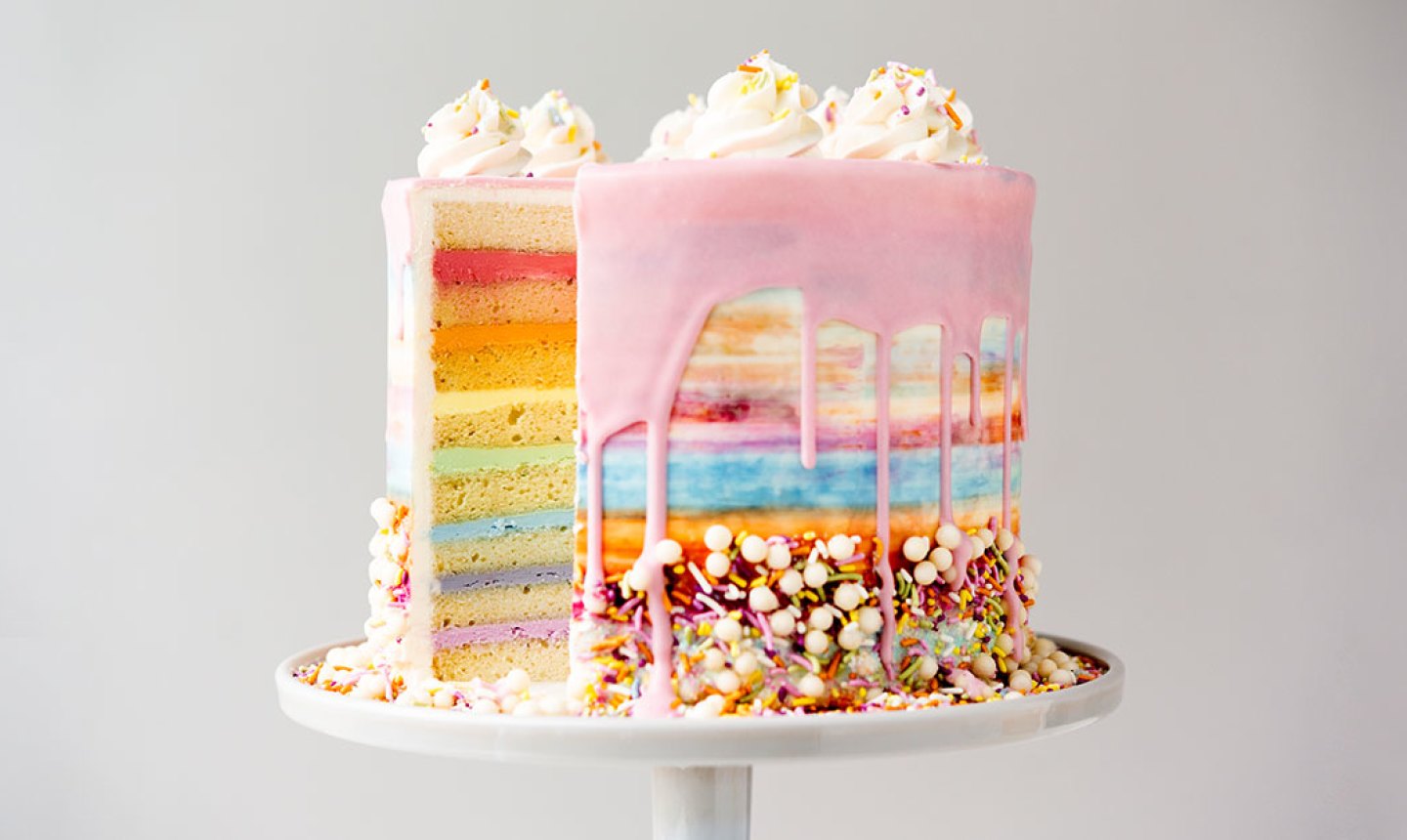 Here's the truth: The rainbow trend is 100 percent here to stay. And we're not mad about it, especially if it means we'll have a chance to make every last one of these beauties.
1. Add 3D Flair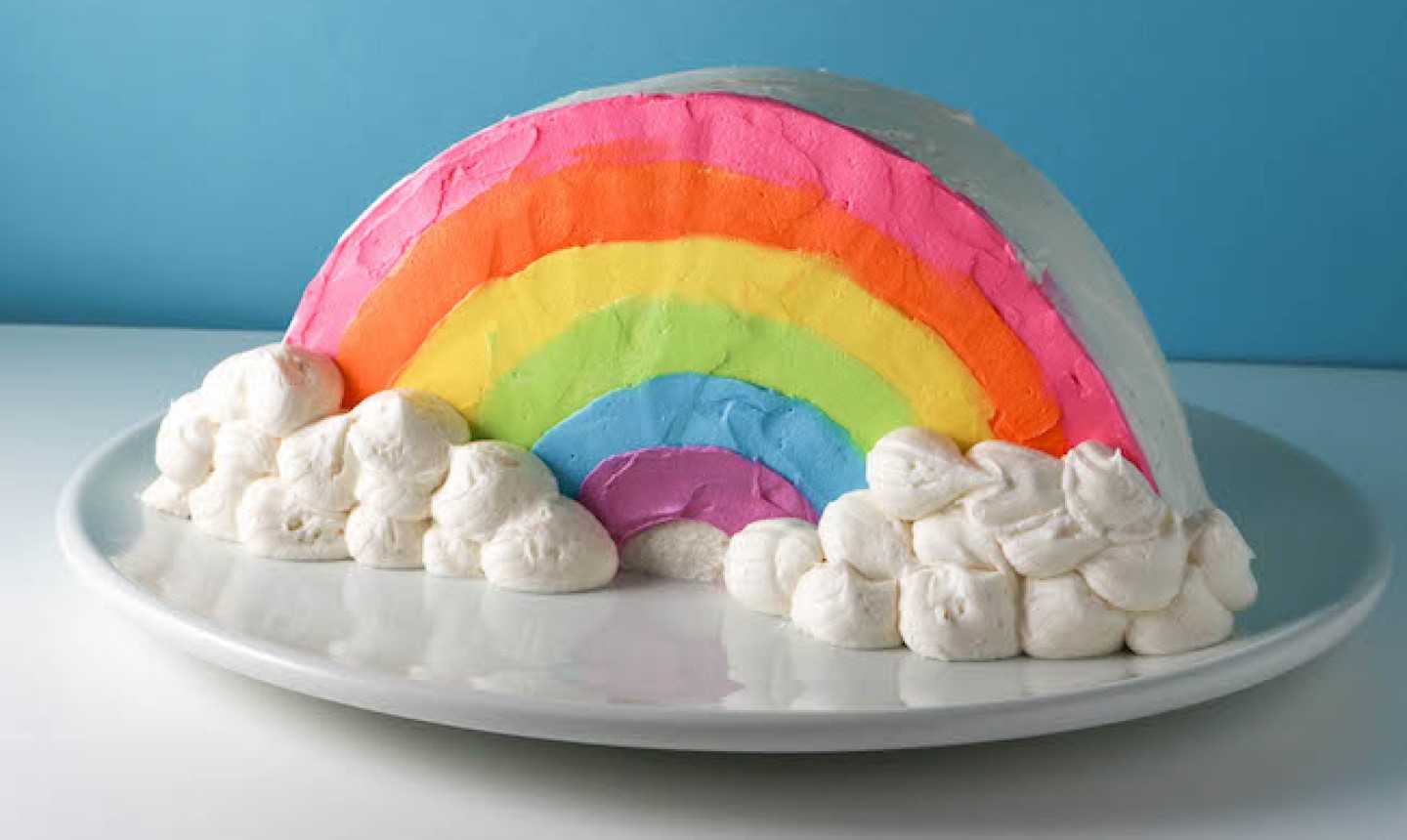 Stop right there: No need to run to the store for a specialty cake pan. You can make this stand-up baby with just your regular ol' round one.
MAKE IT
2. Piece One Together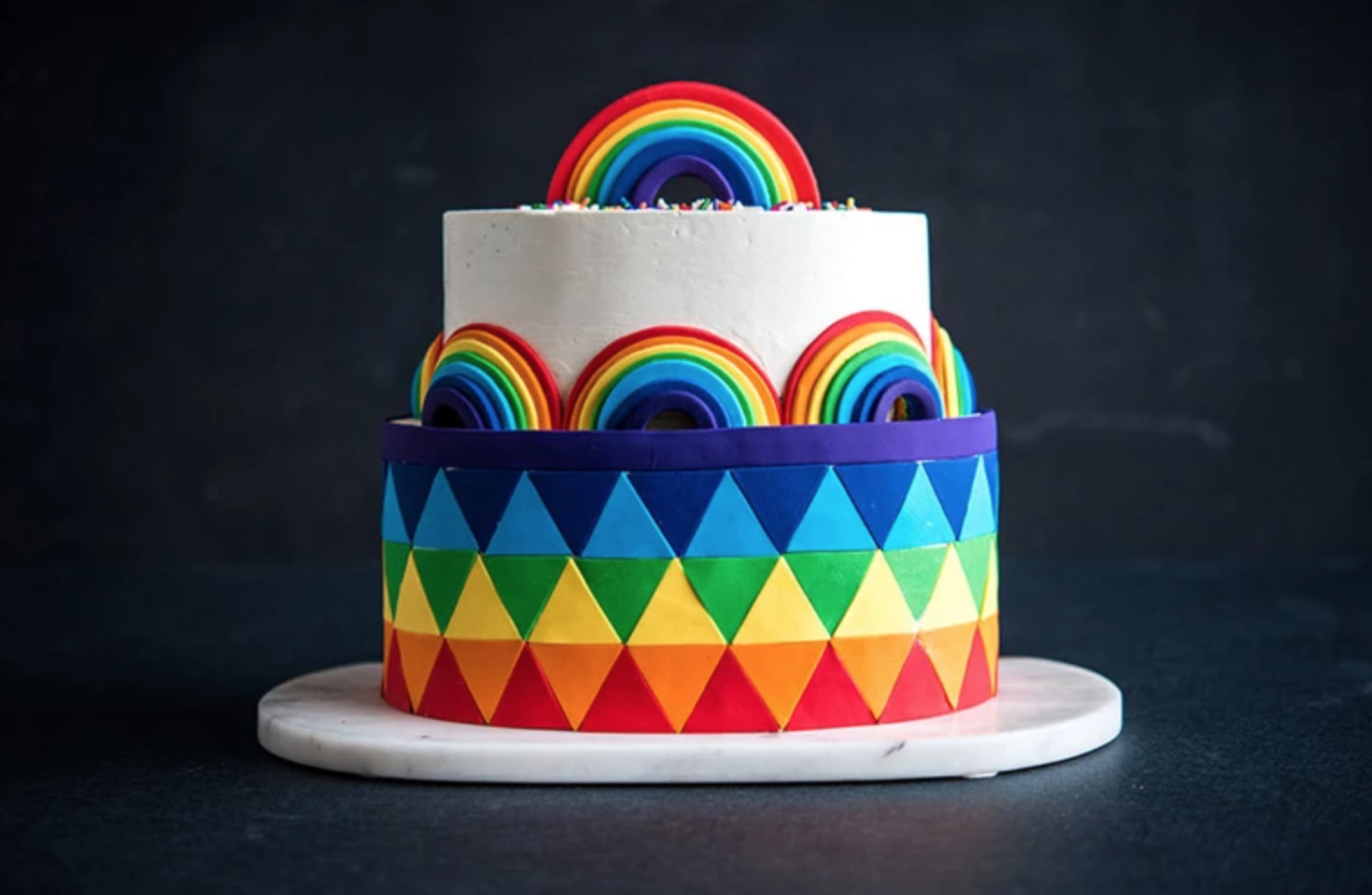 Joshua John Russell never disappoints, and his version of the rainbow cake is seriously extra. It's even festive on the inside: He folded rainbow sprinkles right into his vanilla cake recipe before baking it.
MAKE IT
3. Sweets On Sweets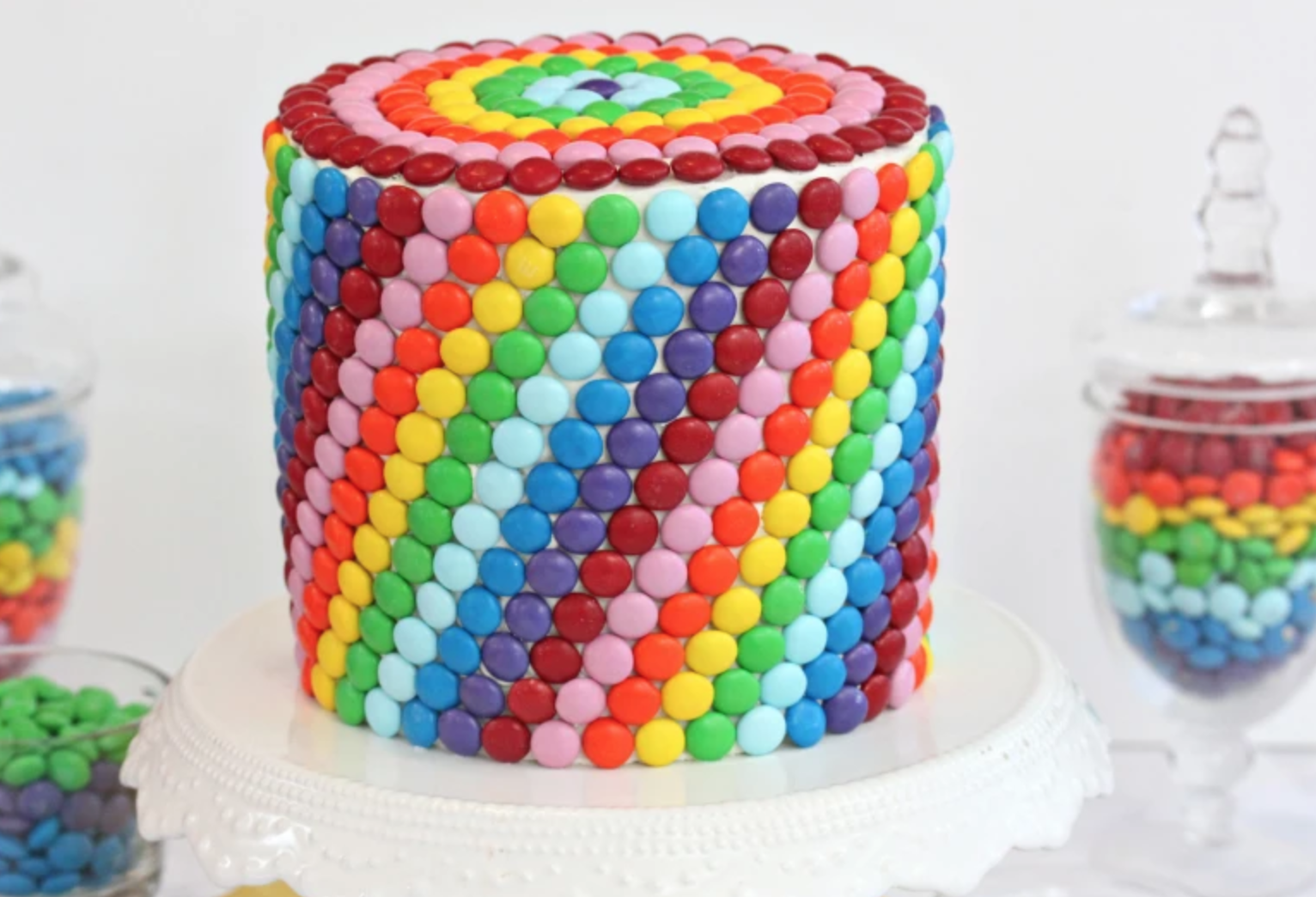 If you want a fool-proof method that looks totally pro-fesh, just hit the candy aisle! This cake uses M&Ms pushed directly into buttercream.
MAKE IT
4. Ruffle Some Icing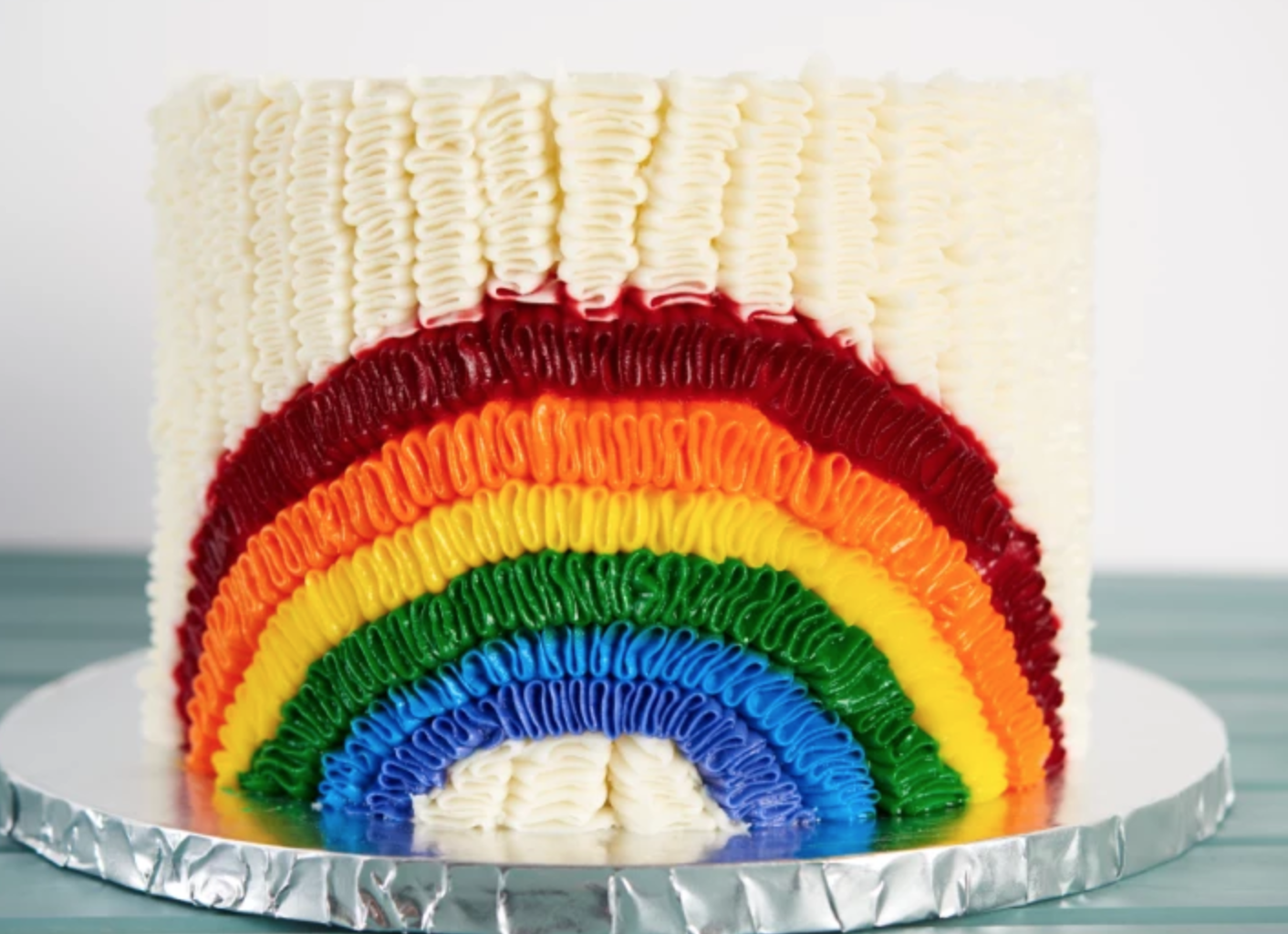 This cake, in all its colorful glory, is decorated with only the petal tip! (Just be sure to practice the technique on waxed paper before taking it to the cake.)
MAKE IT
5. Just Act Natural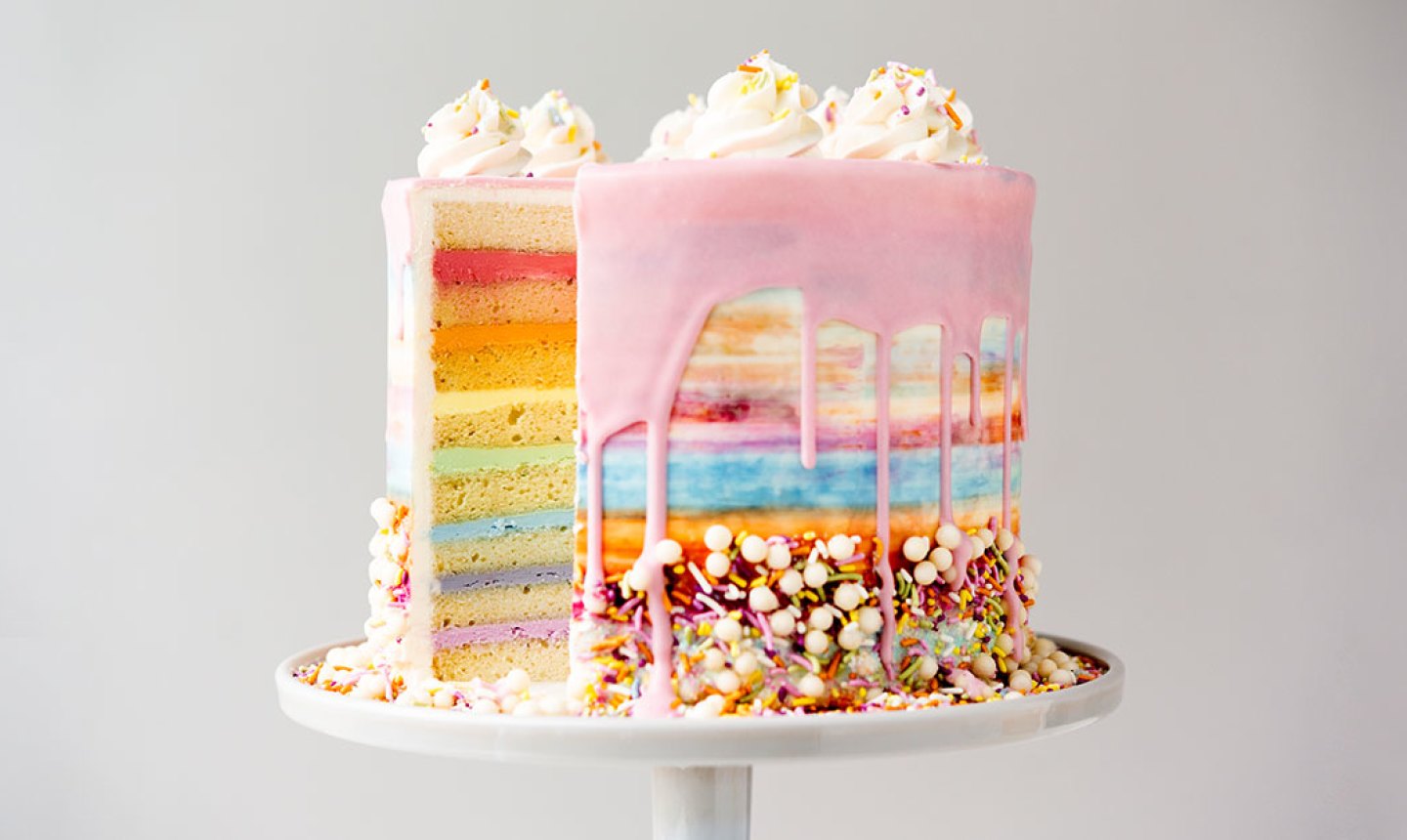 Would you believe all this gorgeousness comes from natural coloring agents? It's true! Chemical-free colors work great on uncooked items like frosting. (Skip 'em for the cake batter, though, since they're not so stable under heat.)
MAKE IT
6. Get A Big Surprise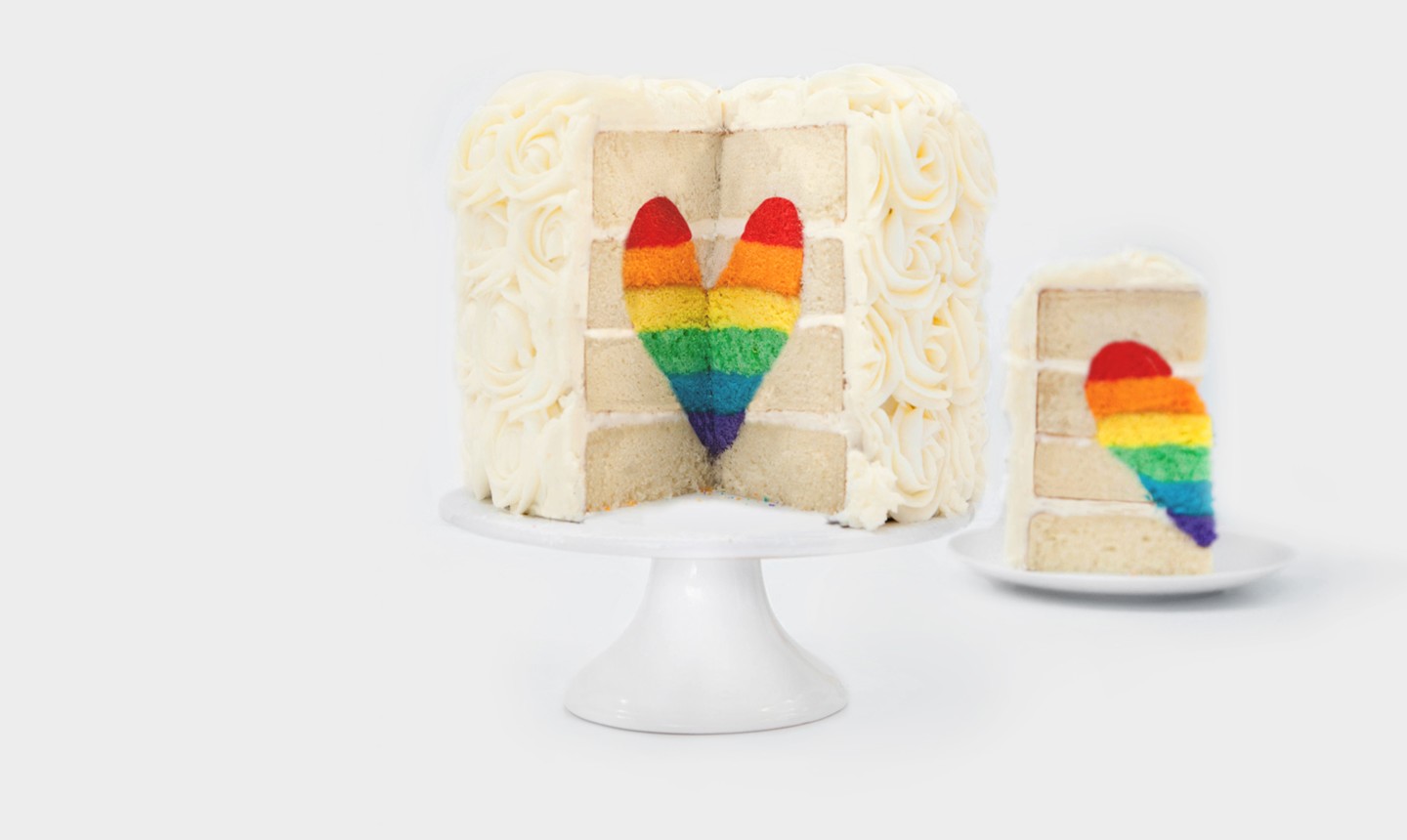 It's what's INSIDE that counts here (and always, really). Slice this treat open to reveal the most colorful heart, which you can make thanks to some creative layering.
MAKE IT