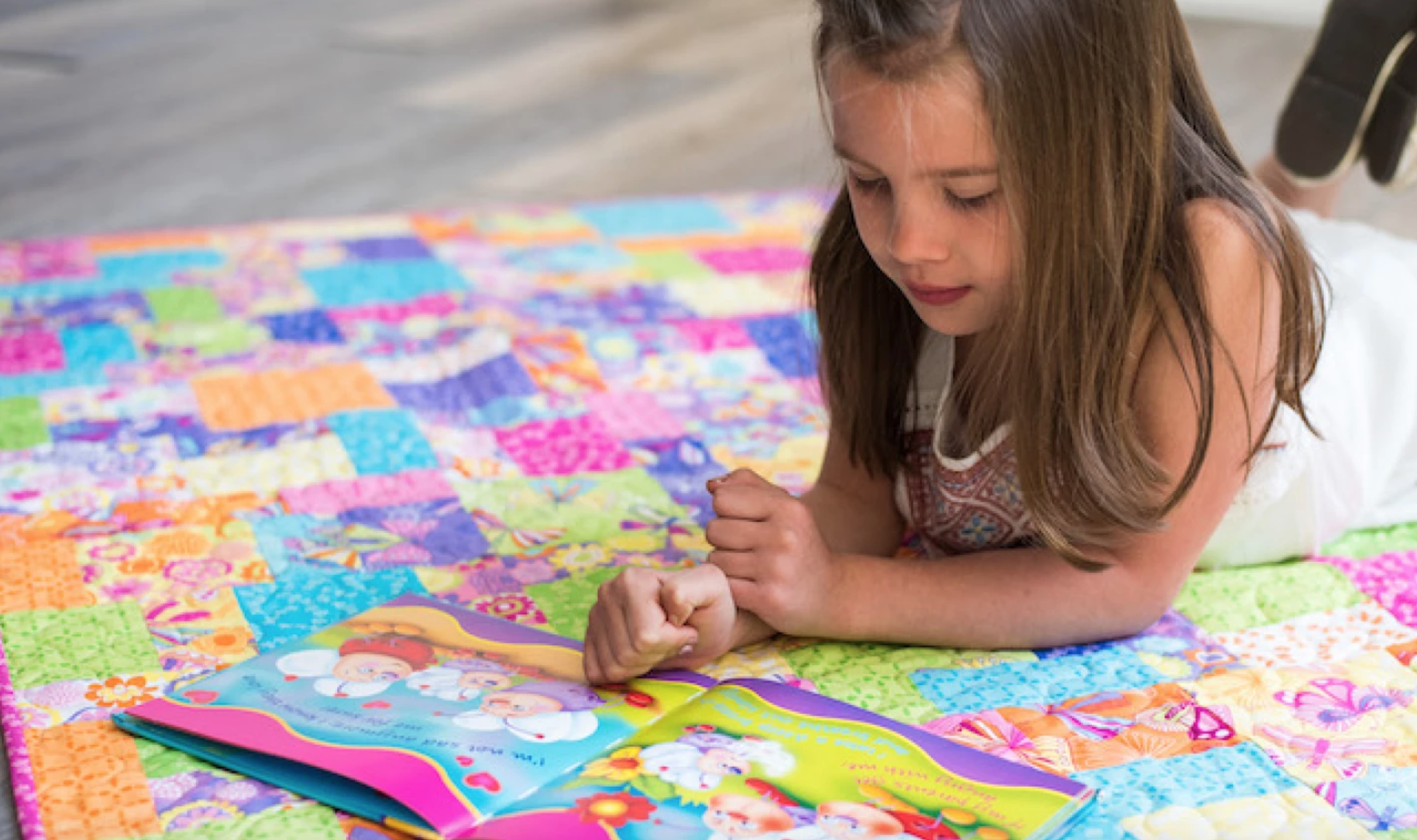 If you're an avid quilter, you've probably been counting the years until the kids in your life are old enough to tackle a project of their own. Spread the joy, right? Unless, of course, things don't go as planned and your dream crafternoon ends up in shreds (or tears!). But don't worry, we've got you covered.
1. Don't Force It
Let's face it: even with a pretty simple project, quilting is a long process. Think carefully about whether your kiddo has the patience and attention span before getting started. We've seen kids as young as six learn to sew on the machine, but there's no need to push.
2. Let Them Choose the Project
Small people have some very big opinions! Provide a small range of choices so it's not overwhelming, then let your junior quilter make the final call about what to create. That way she'll feel like it's really her project. (Check out some especially kid-friendly project ideas below.)
3. Start With a Tour of the Sewing Machine
But keep it simple! You don't need to get into every feature and function; just the basics like the pedal and speed controls, the presser foot and bobbin, seam allowances and, of course, keeping fingers away from the needle. To help with the idea of seam allowance, try putting a piece of washi tape at the ¼" mark — it's easier for kids to see.
4. Machine Quilting or by Hand? Either Way Works
Obviously working on a huge long-arm quilting machine is a big thrill for kids. (Grownups too, actually.) Kids love quilting their name or initials — or at least trying to! But there's also something nice about hand-quilting. It's quiet, which means lots of room for conversation, and kids can go at their own comfortable pace.
5. When It Comes to Picking Projects, Easy Does It
There's no limit to what kids can make, but for your first project together, start off small.
Placemats, Coasters and Mug Rugs
Quilted mug rugs, coasters and placemats are a simple place for newbie quilters to start. Bonus points because your kid gets all the fun of actually using his creation at meals.
Projects for Dolls
Nice and quick! That means a faster reward for the young quilter. (Plus teeny-tiny blankets are sooo cute.)
Pillows
Quilted pillows give your child all the fun of showing off a masterpiece in her room, but they're way easier to complete than a full-sized bed quilt.
6. Relax and Have Fun!
Sure, quilting is a craft that's all about precision, accuracy and perfection. But when it comes to quilting with kids, you basically have to throw that out the window. It's not about what you make — it's who you're making it with. Enjoy every stitch.