Quilting is a fun, creative activity, so it's no wonder that kids want to get in on the action! As a teacher, I've helped children as young as six years old learn how to sew on a machine. If your child has the interest in sewing, along with the attention span to sit and focus and listen to instructions, he or she is a great candidate for making some easy quilting projects!
Here are some easy beginner projects and techniques perfect for quilting with kids: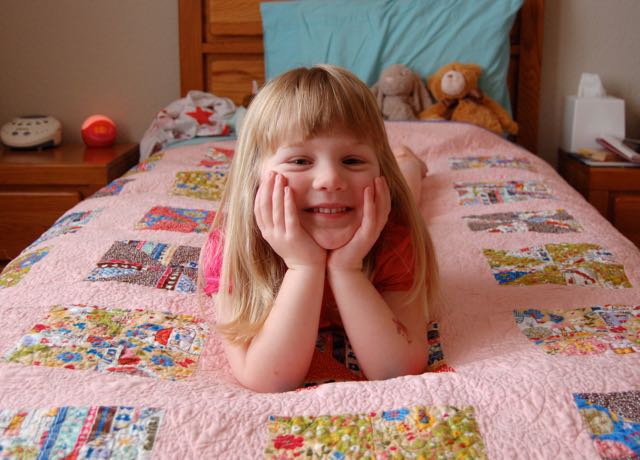 Getting started: Basic tips
The best way to keep kids interested in sewing is to involve them in every step of the process. From choosing a pattern to picking out fabric, little people have some very big opinions! They will feel a greater sense of ownership if they're a part of the entire process.
It's also a good time, if you haven't yet, to take your child on a "tour" of the sewing machine. You don't need to go over all the different stitches or how to adjust stitch width or length (they won't need this anyway), but it's a good time to talk about the pedal and speed controls, the presser foot and bobbin, seam allowances and, most importantly, keeping fingers away from the needle. I also like to put a piece of washi tape at the 1/4″ mark — it's easier than the metal groove for kids to see.
Sewing on the machine: Project roundup
If you're interested in quilting with kids, don't think that you have to get them to commit to making a quilt. Instead of trying to entice kids to make a sampler quilt or something else that they might not use on a daily basis, why not try some projects that have a fun and functional value? There are plenty of ideas for quilting projects that kids will love to have and use after they're finished.
Quilted placemats for tea parties or doll quilts are perfect for kids who love to role-play and might want junior versions to go along with the "real-life" versions they might see at home.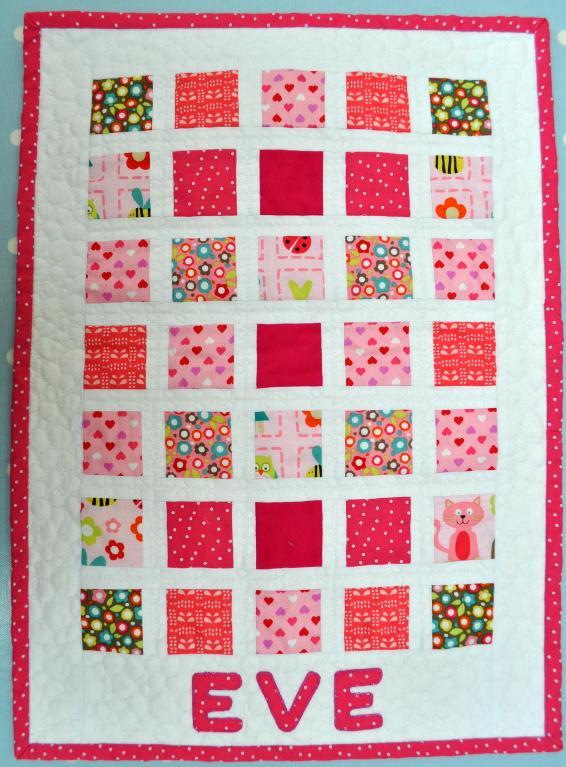 Doll quilt by Bluprint member Geraldine Conway
Kids might also be interested in seasonal mug rugs or kid-sized quilted oven mitts that they can later use in the kitchen.
Decorative pillows for their bedrooms are also a big hit!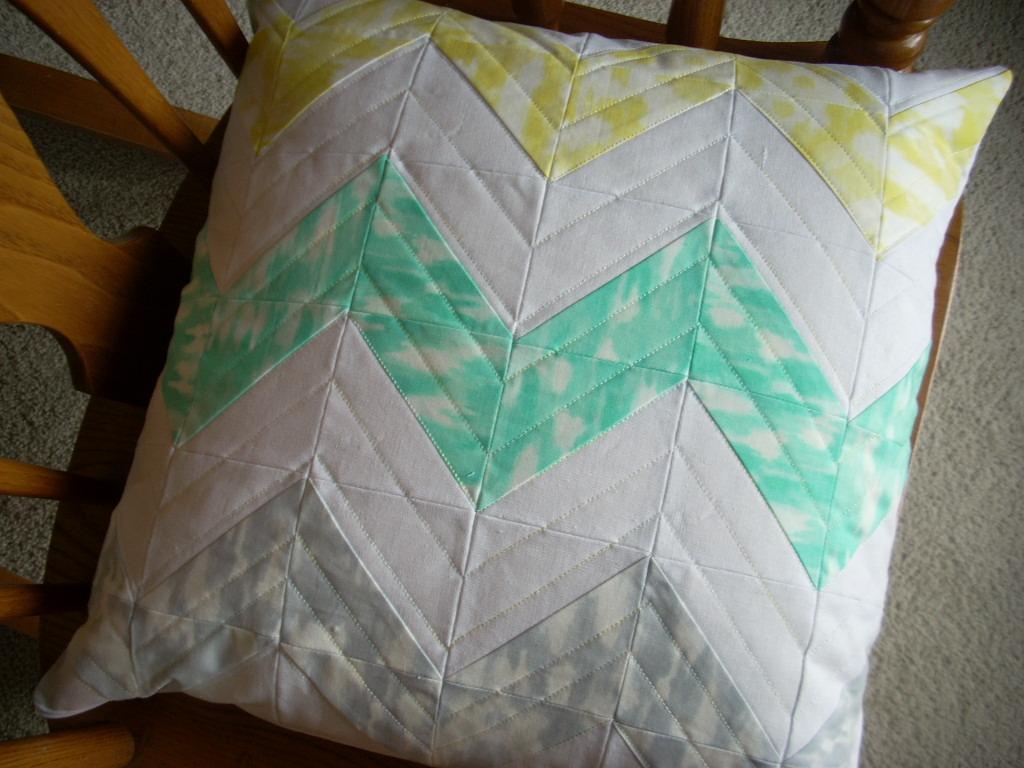 Sunshine Serenade pillow cover pattern by Bluprint member Silly Mama Quilts
If your child is interested in making a pillow or quilt, the simplest beginning quilt patterns are perfect for kids. I remember making a simple nine-patch as my very first quilting project. This teaches kids about making a quarter-inch seam, matching seams and piecing different fabrics together.
A simple string or strip quilt (maybe with some leftover jelly roll quilting strips?) would also make a great project, particularly for kids who aren't old enough to rotary-cut fabric yet.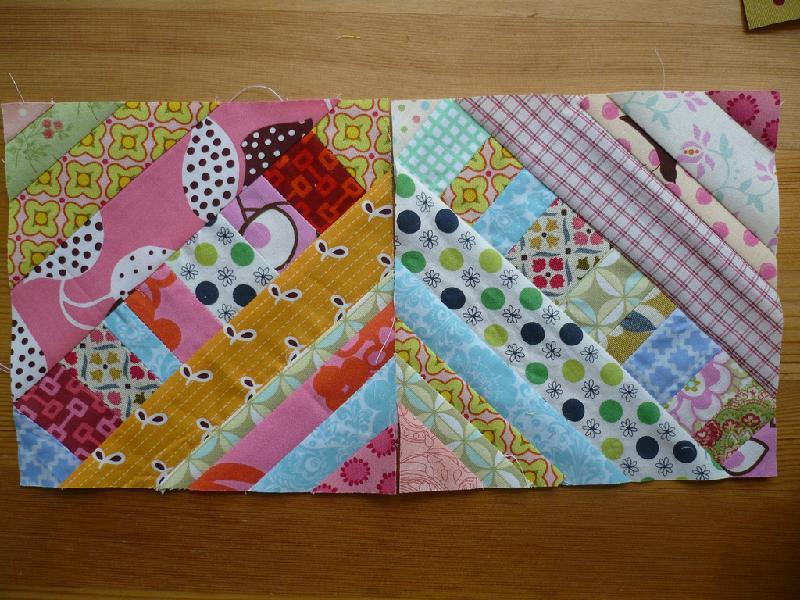 Pieced Centre String Blocks by Bluprint member Kaye Prince
Hands-on quilting with kids
If you have access to a long-arm machine, quilting a beginner project on it is something your child will remember for a long time to come. Both boys and girls get really excited about a huge machine that quilts a project, and with guidance, they can quilt their own names or designs into their projects.
Hand-quilting is another great technique to teach children. It teaches them the basics of hand-sewing (threading a needle, basic running stitch, how much thread to use) and is also a fabulous bonding experience if you have a stitching project of your own. Kids love to chatter while they sew!
The most important thing to remember while you're quilting with kids is to teach them a love for the craft. It's not about perfect seams or ideal technique as much as it's about a love to create. (It's a good lesson for the rest of us, too!)
Free Online Quilting Class