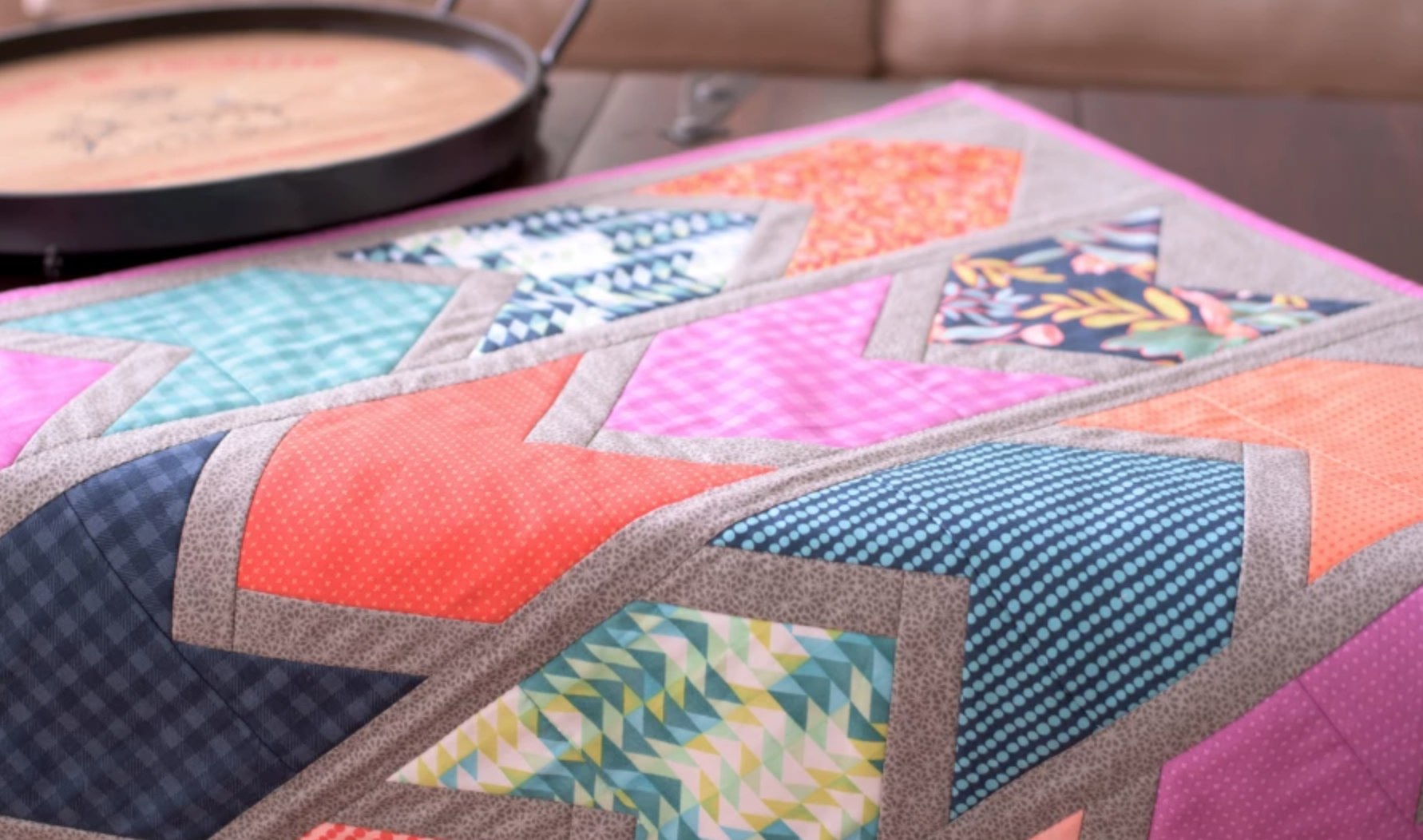 We love a nice, hefty quilting project — it feels so satisfying once it's done! But there's something equally wonderful about starting and finishing a quilt top in just one weekend. That's where these beauties come in: they're super speedy thanks to smart use of precuts, large blocks or just a whole lot of negative space. Mark your calendar, this weekend is booked!
1. Rail Fence Quilt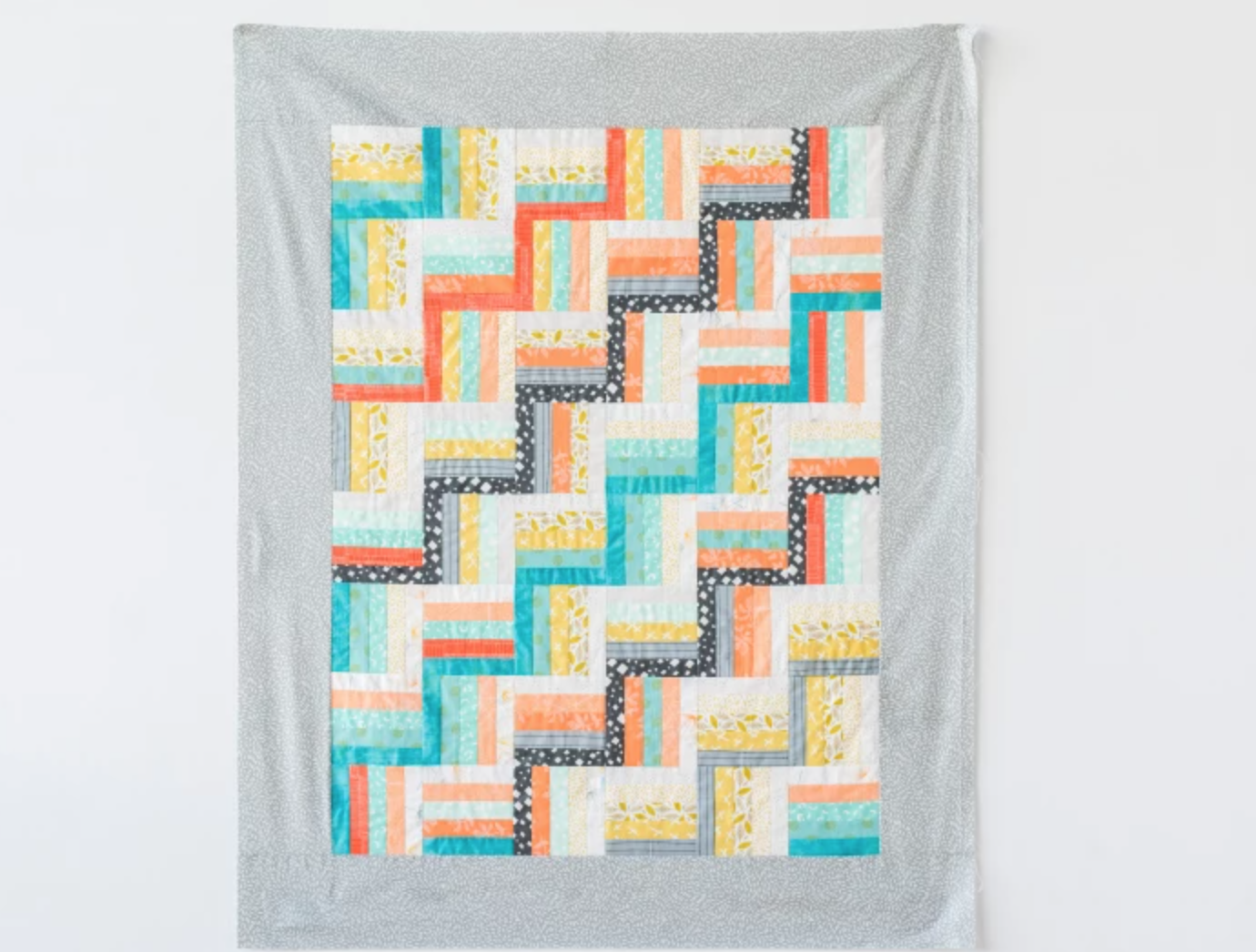 Strip piecing is the secret to making this classic quilt way faster than usual. Instead of cutting all your fabrics first, you'll sew strips together and then cut them into pretty patchwork units. Genius!
MAKE IT
2. Charm Quilt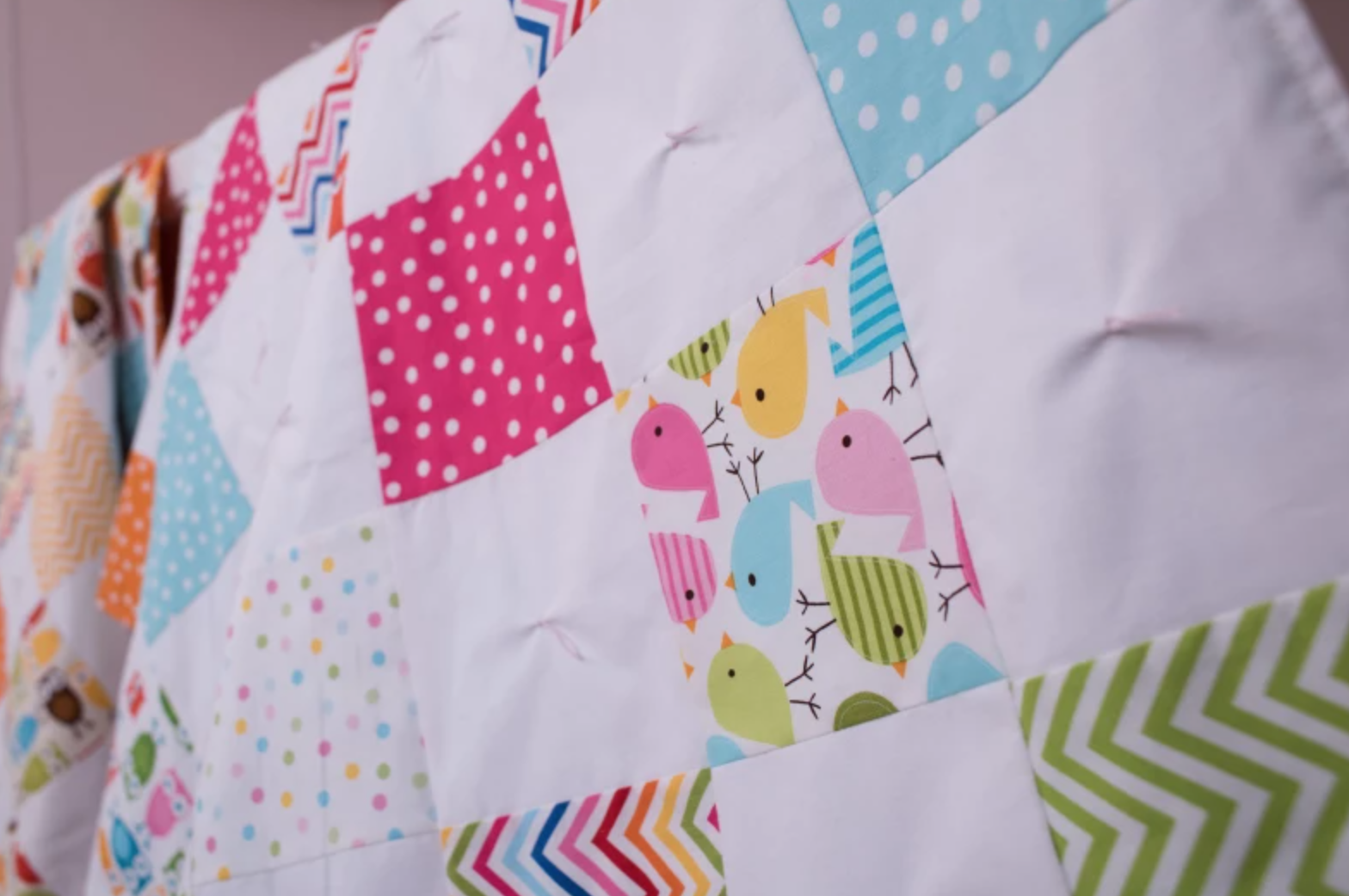 A perfect project for a beginner, this adorable quilt calls for precut charm squares so you can skip cutting and get straight to the sewing. Bonus: You'll learn how to hand embroider a custom label, so you can gift a personalized baby shower present.
MAKE IT
3. Rainbow Quilt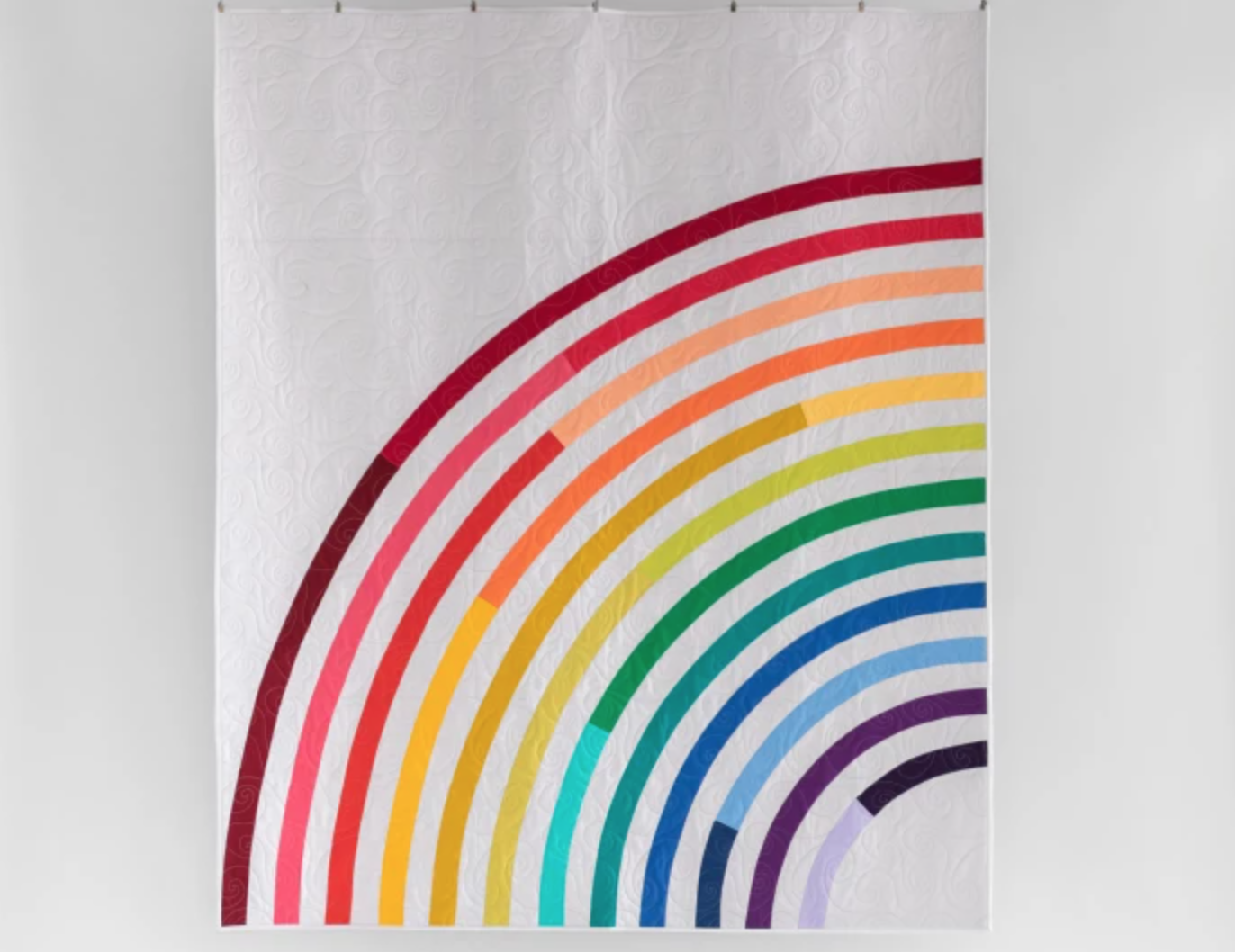 Talk about a cheery quilt! You'll transform fat quarters into bias tape to make those colorful stripes, then appliqué each one onto the background fabric with some speedy curve marking techniques. See all that negative space in the top left-hand corner? Not only does that save you time piecing, it also leaves room to get creative with fun free-motion quilting motifs!
MAKE IT
4. Shattered Frames Quilt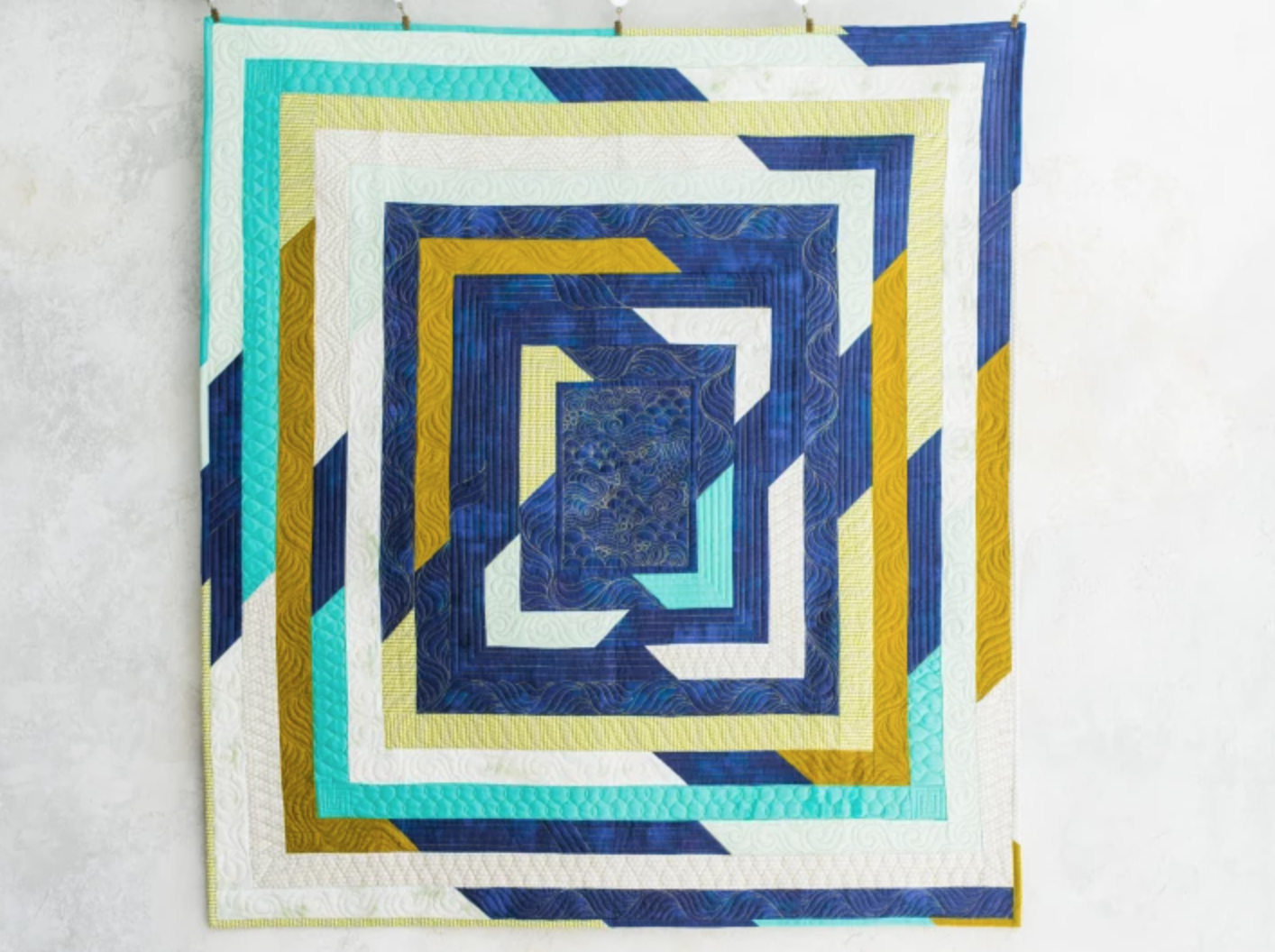 Don't be intimidated by the design of this mesmerizing quilt — it's way easier than it looks! All you need are 2½" strips from your stash (choose 4 to 5 colors that play well together) and this free pattern, which calls on the magic of mitered seams to create that colorful framing.
MAKE IT
5. Swarm Quilt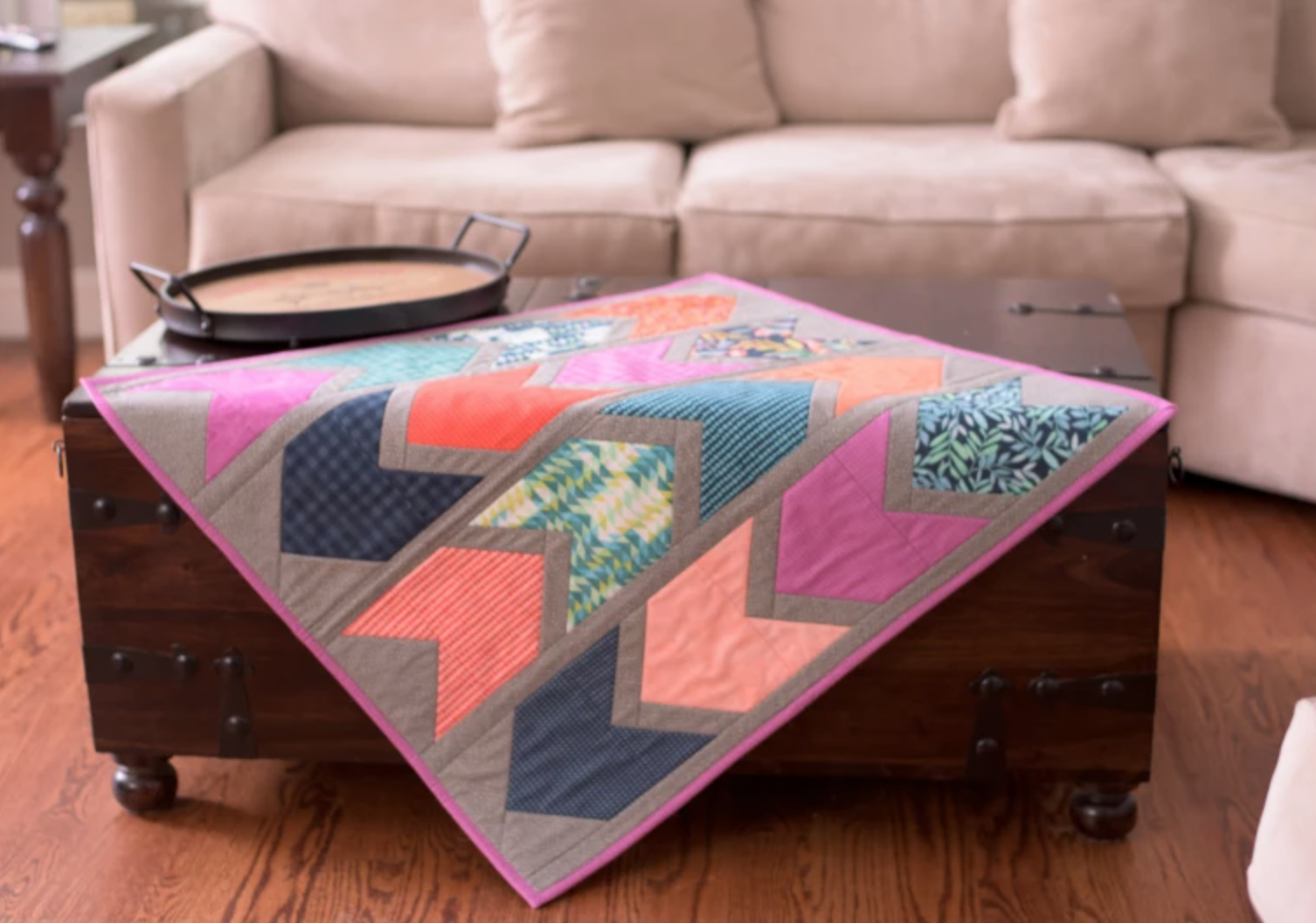 Start with precuts, finish with quilt as you go : now that's what we call a quick quilt! When choosing your fabrics, go for a medium to dark background so your swarm triangles really pop.
MAKE IT
6. Mini Spools Quilt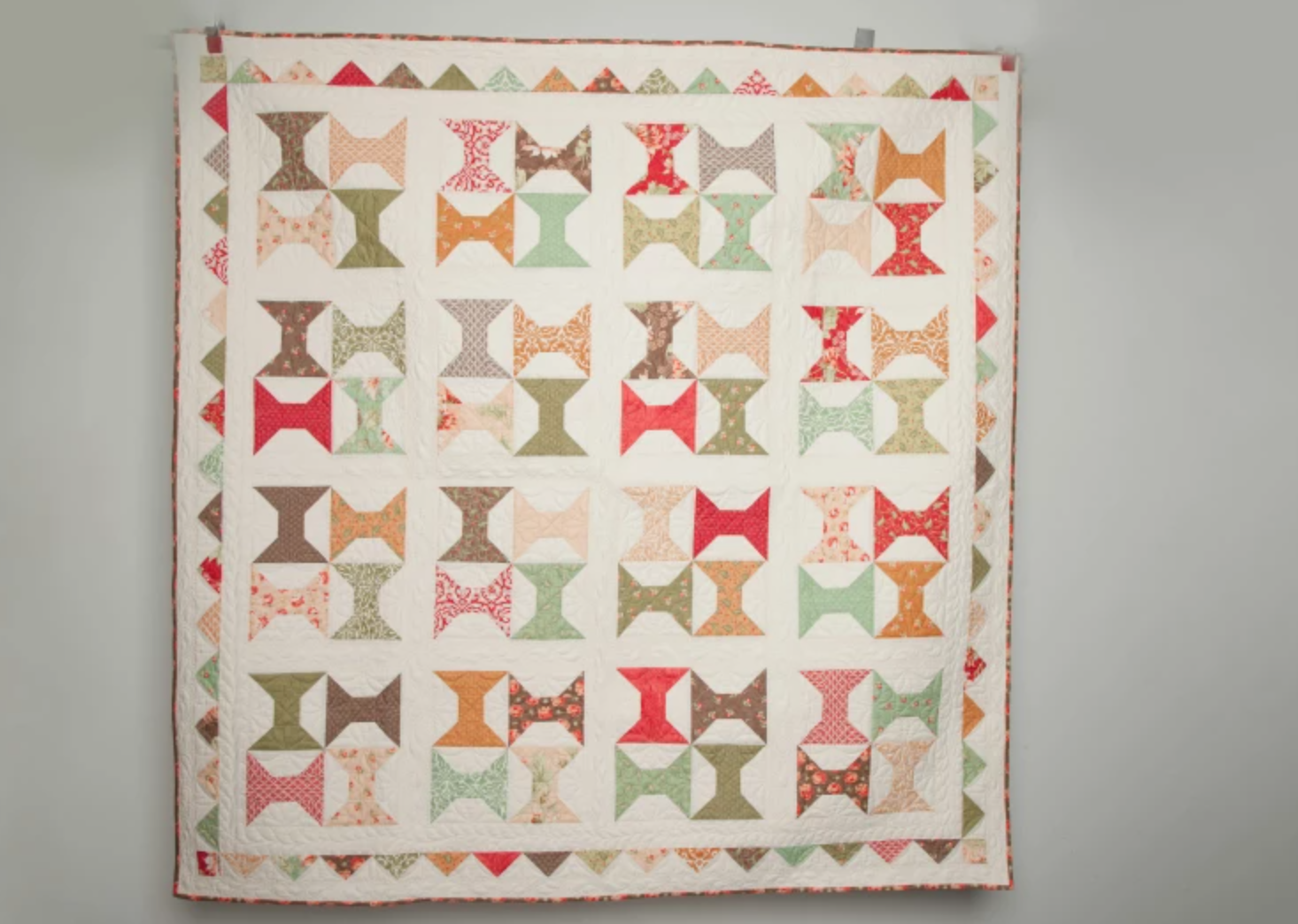 Make quick work of adorable thread spool blocks with strip piecing. Much of the piecing relies on 2 ½" strips, which means you can get started sewing, stat!
MAKE IT
7. Improv Pods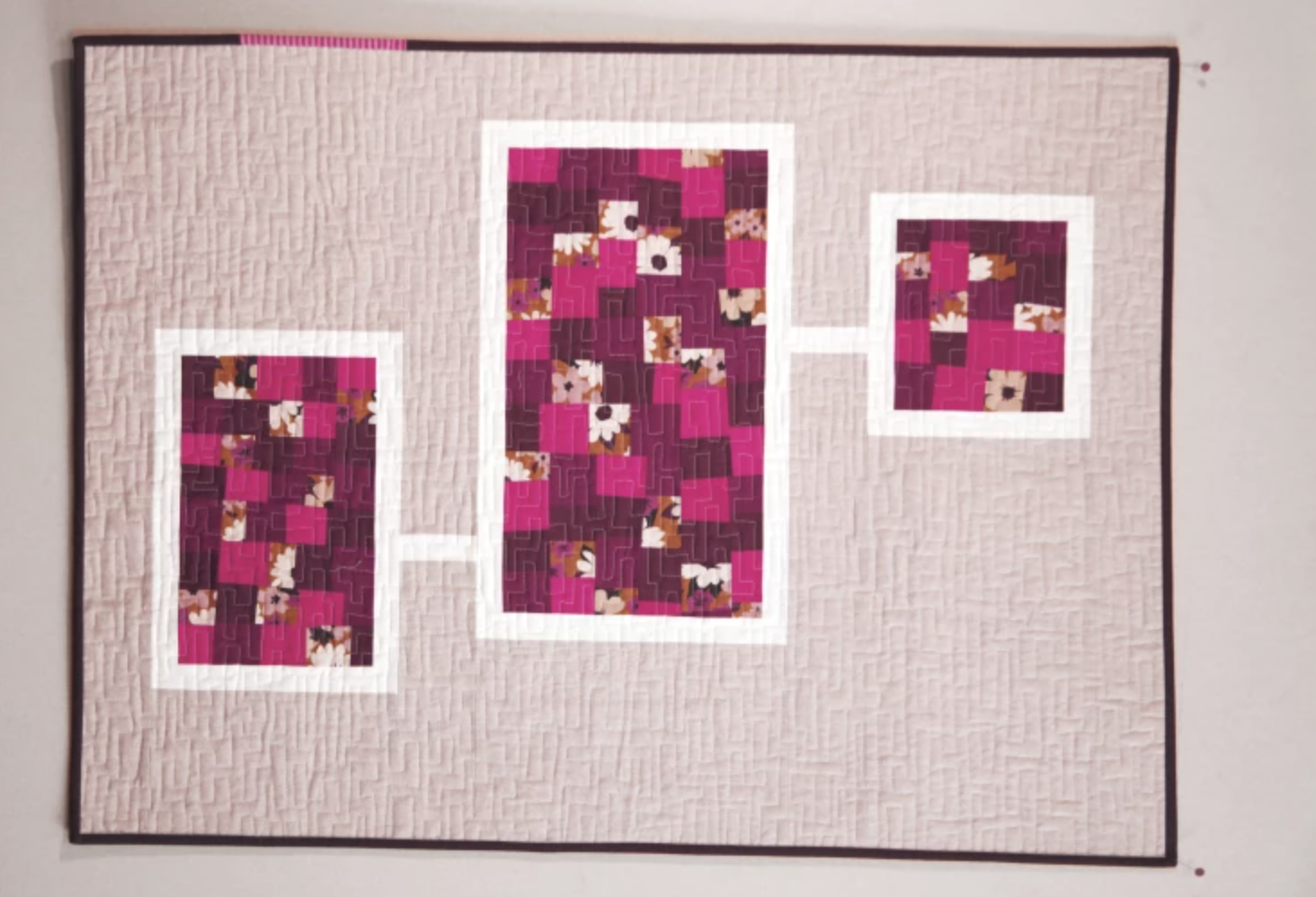 These fun pods come together quickly thanks to improvisational strip piecing, which focuses less on precise measurements and more on creativity. Add sashing and lots of negative space, and you've got yourself a fun quilt with a quick finish.
MAKE IT