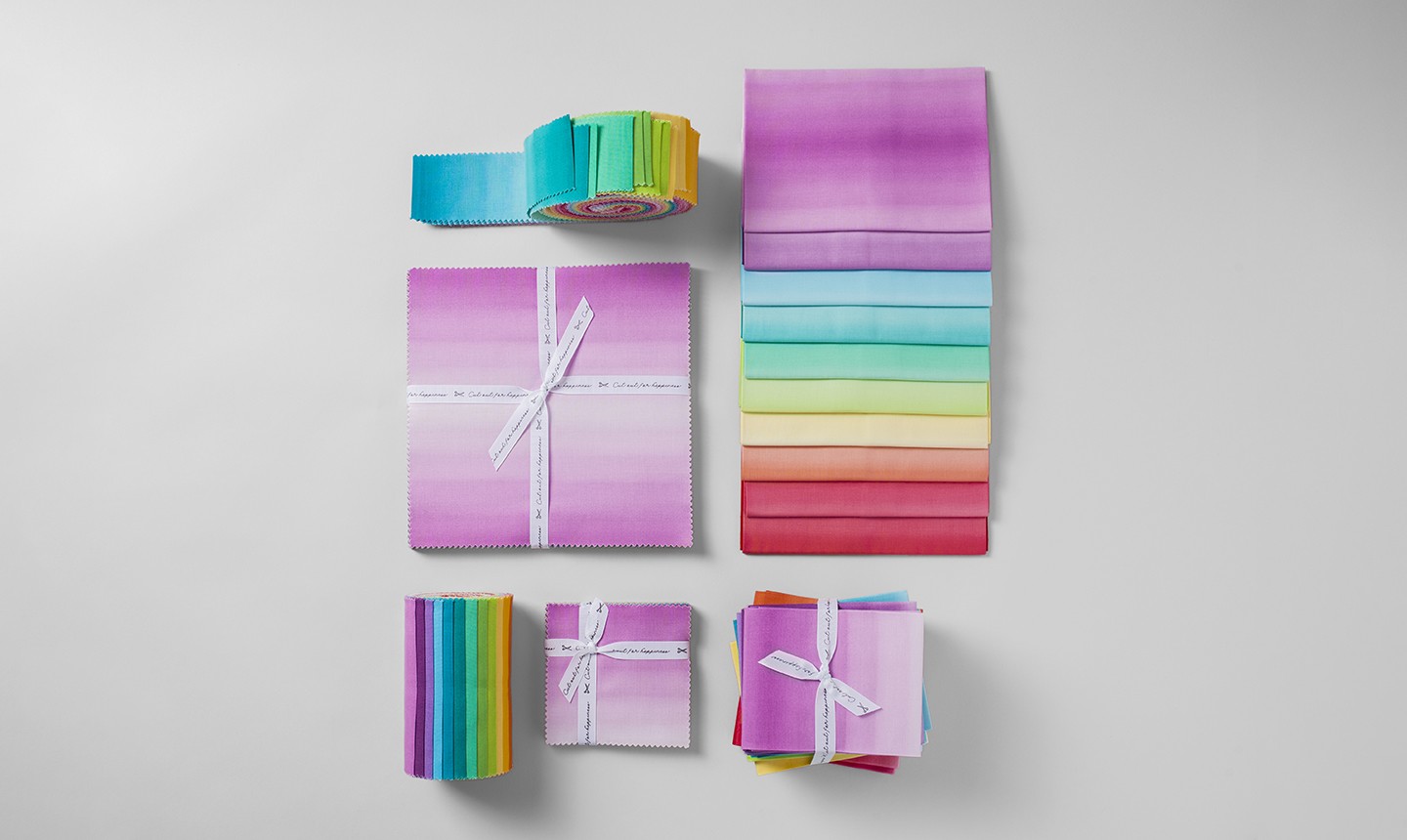 Sometimes the thought of measuring and cutting fabric is totally unappealing, and other times you just want to play around with all of the variations in a given fabric collection — without dropping a ton of cash on yardage. Precuts give you the chance to do just that!
And the great thing is, precuts are totally standardized, and many patterns call for the same basic types. So once you know the lingo, you're good to go for any precut-friendly project!
Pro Tip: The smaller precuts like charm packs, strips and layer cakes typically come with pinked edges. ("Pinked" means cut on a zigzag, which helps prevent fraying.) Some quilters prefer to trim these during the piecing process, while others let 'em be. Experiment and see what works best for you.
Charm Packs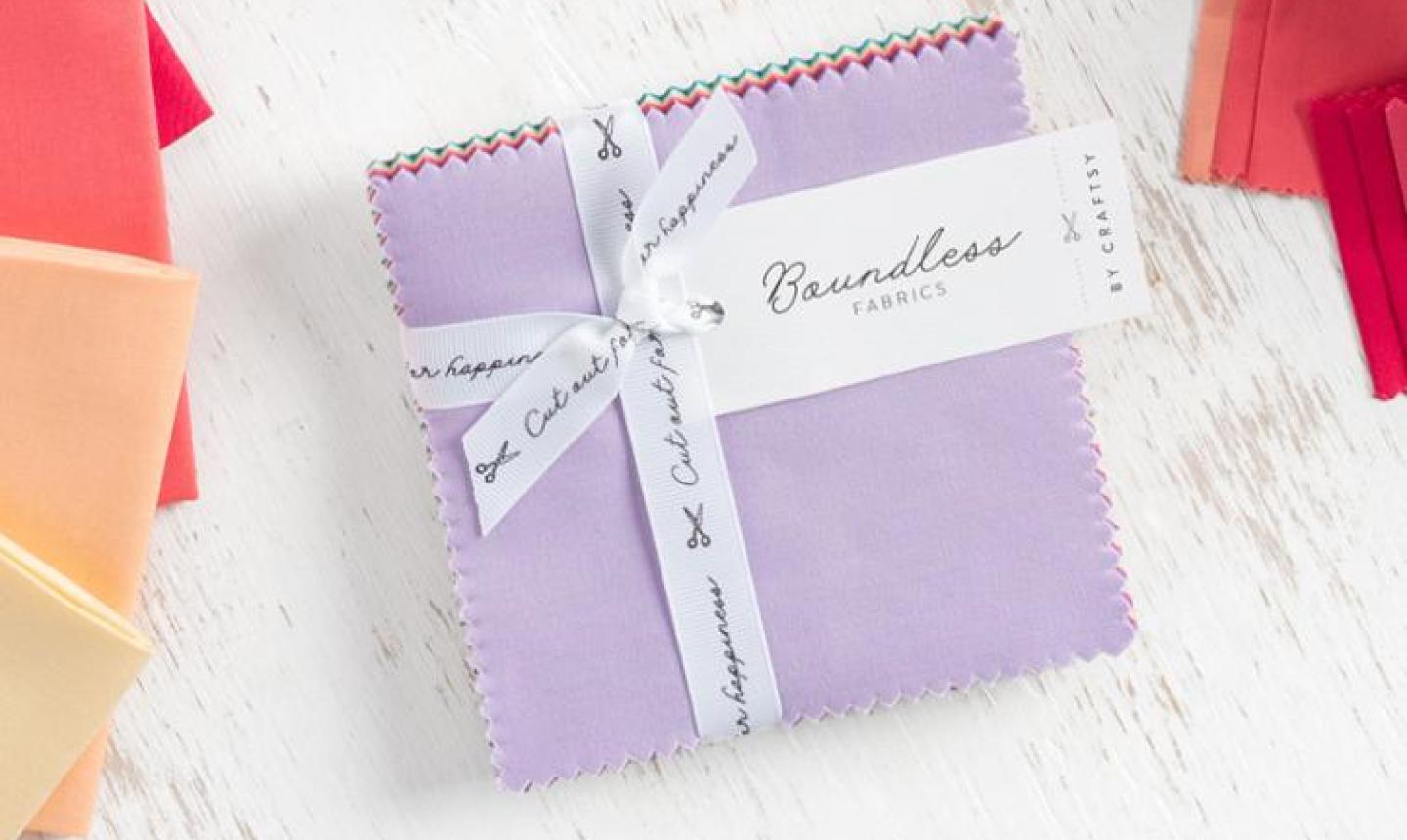 Fabric size: 5″ x 5″
Charm packs are one of the most common sizes used in quilt projects, and their affordability makes them super popular. The number of squares included in a pack differs by manufacturer or collection, and sometimes fabrics are repeated in the grouping — meaning a 40-piece charm pack, for example, may not contain 40 unique prints. Charm packs are great for one- and four-patch blocks, half-square triangles and lots of other smaller pieced motifs.
2½" Strips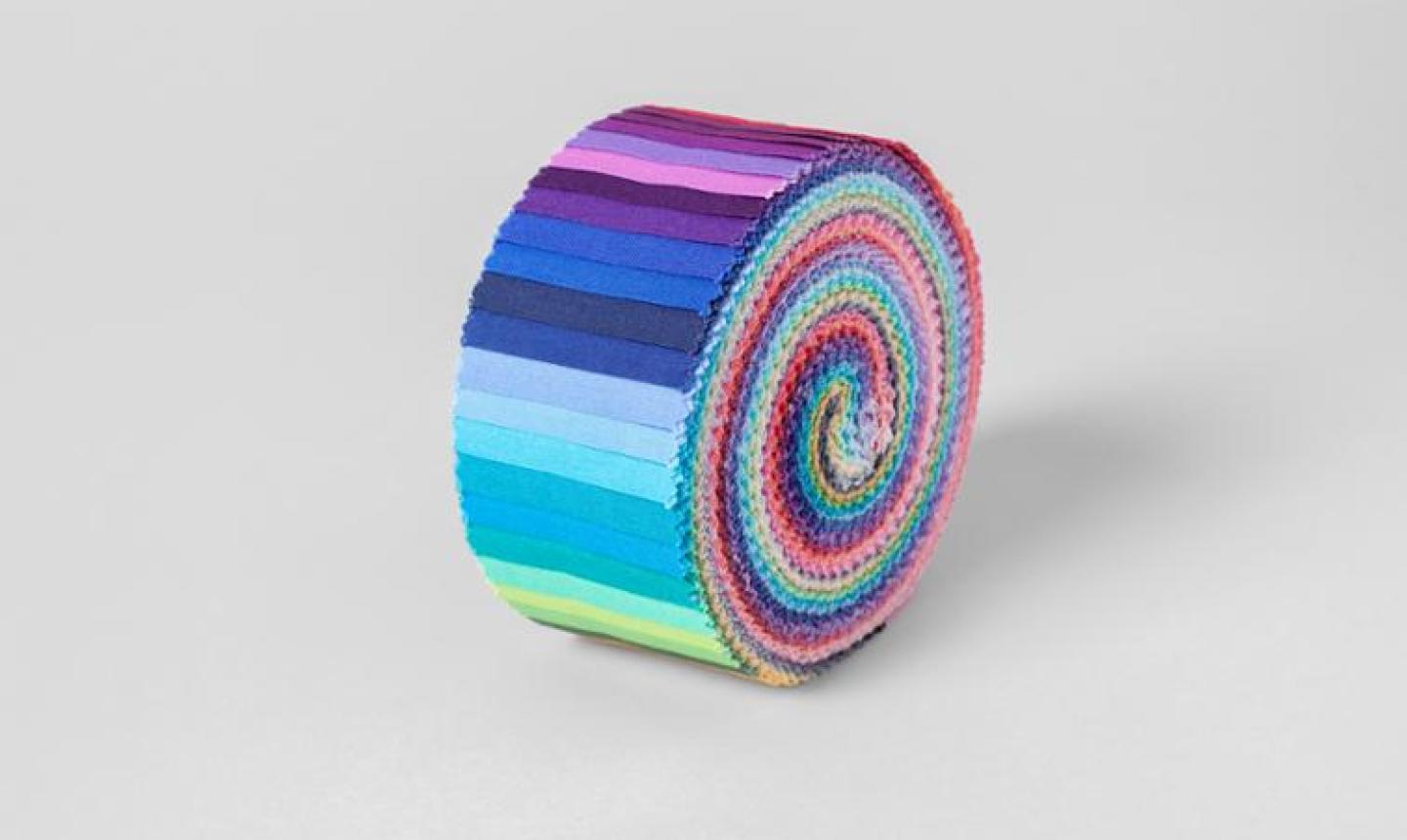 Fabric size: 2½" x 44″
Commonly called jelly rolls or rollie pollies, 2½" strips offer a ton of versatility. Whether you use them in a pattern that specifically calls for strips, as part of strip-pieced blocks (like a rail fence or nine patch) or for sashing and bindings is totally up to you. As with charm packs, the number of strips in a roll varies by manufacturer or collection, so double check your label to make sure you have what you're looking for.
10″ Squares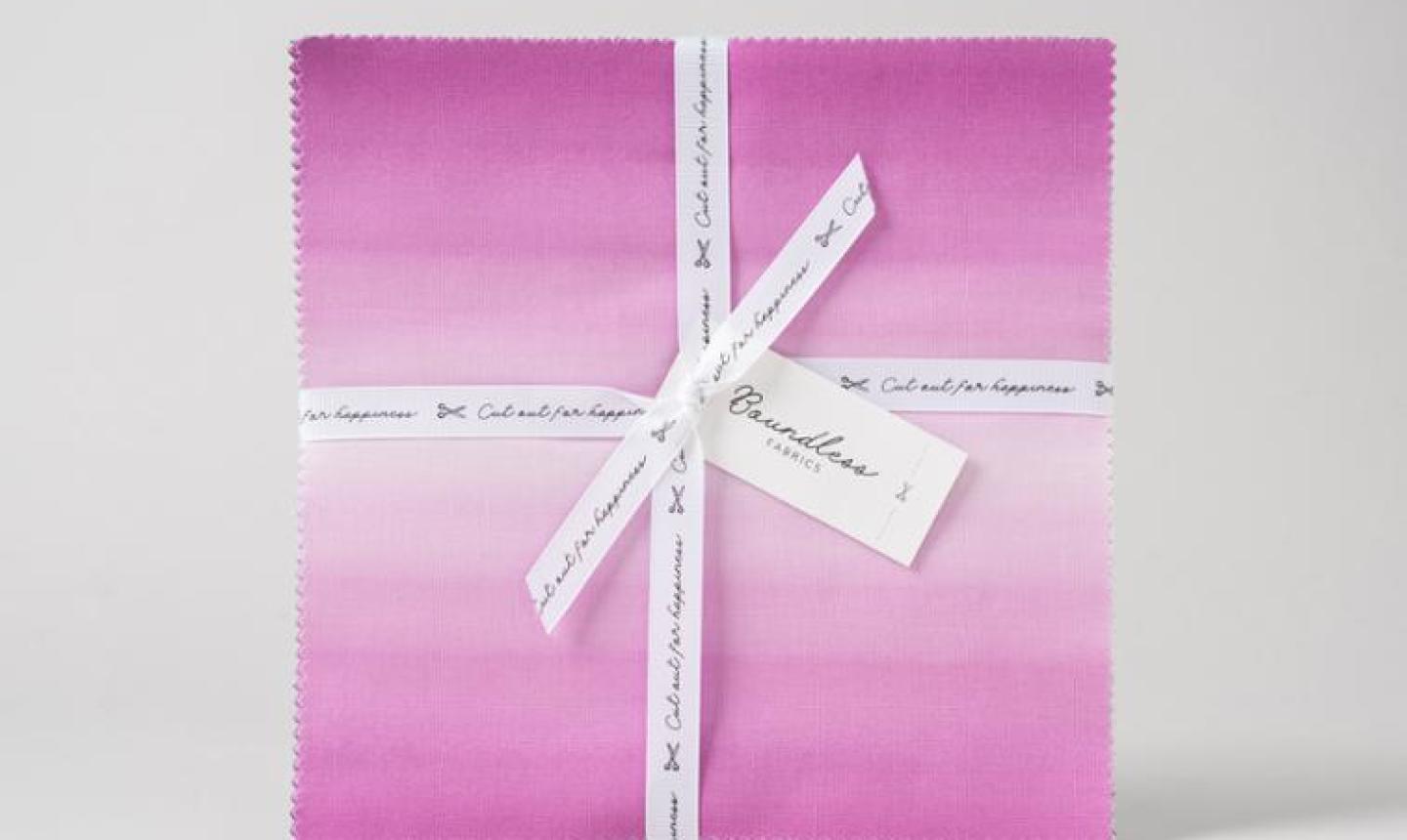 Fabric size: 10″ x 10″
Sometimes referred to as layer cakes, these beauties give you a little more fabric to play with, making them great for designs with negative space. And of course they're versatile; you can always cut them into smaller piecing units if your project calls for it.
Fat Quarters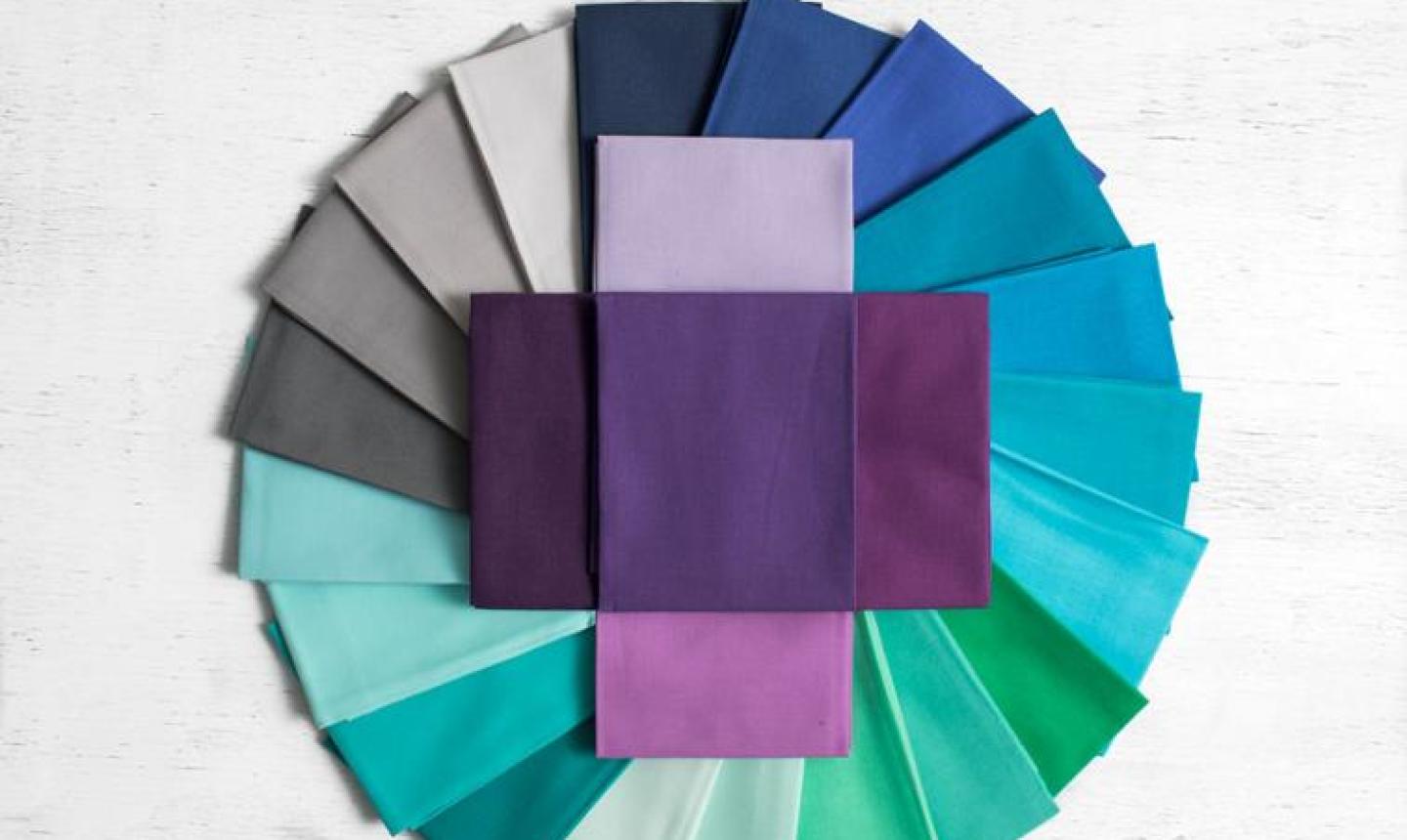 Fabric size: 18″ x 22″
Arguably the most versatile of precuts, fat quarters are big enough to yield lots of pieces when cut. They're generally priced higher than other types of bundles, but they're often the best value since you get more yardage. Just be sure to press your fabric to get all the folds out before starting your next project.
Half Yard Bundle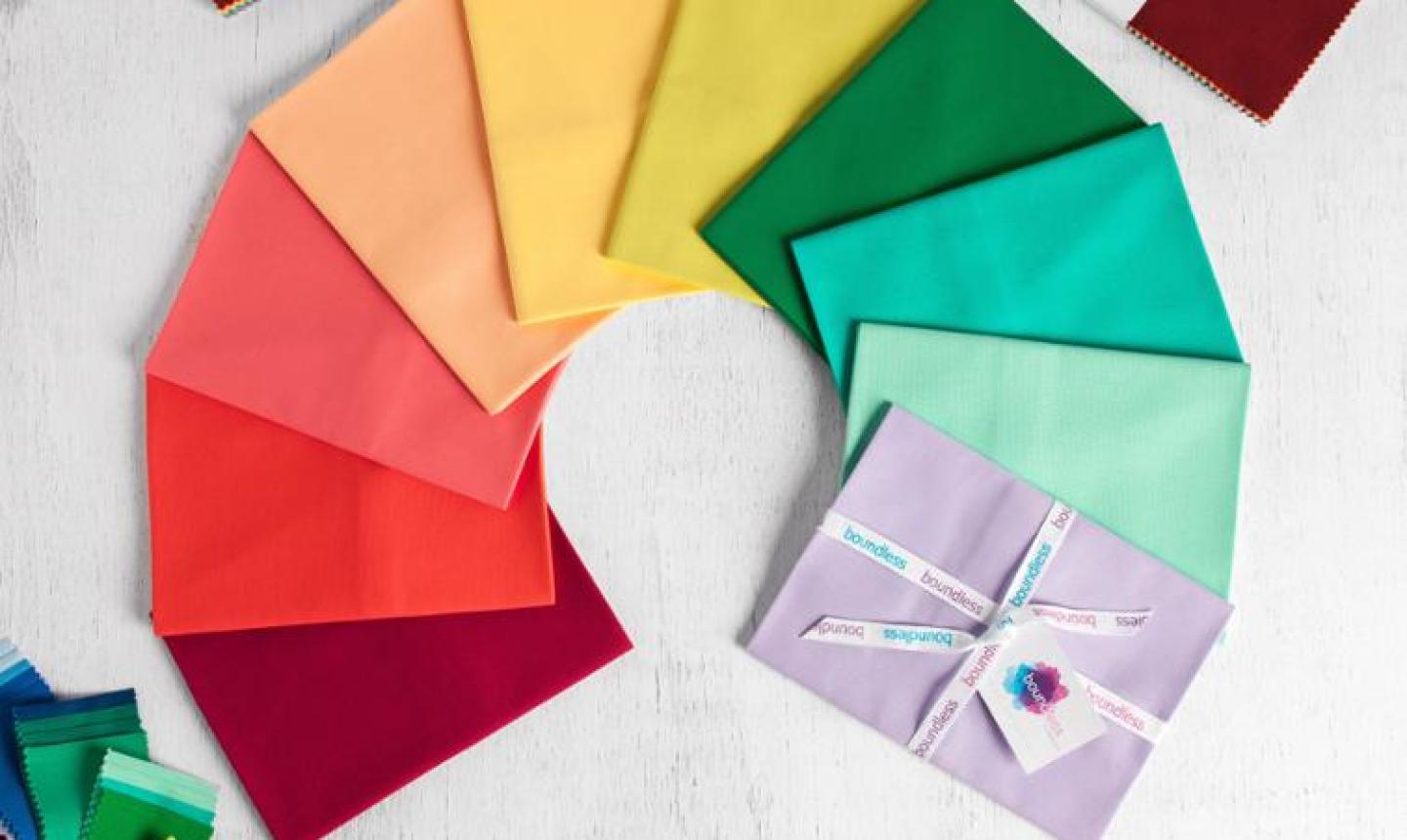 Fabric size: 18″ x 44″
When you're looking for serious fabric volume, half yard bundles are a solid way to stock up at a good price — often less than you'd pay when buying by the yard. Since these cuts are really large, you'll use them the same way you would any yardage. In other words, the possibilities are pretty much endless!