Ack! You have a dinner party in a few hours and no dessert! You want to make a cake, but you feel that you just don't have enough time, right? Wrong! Wow your fellow diners with these cakes that are quick to whip up and sure to impress!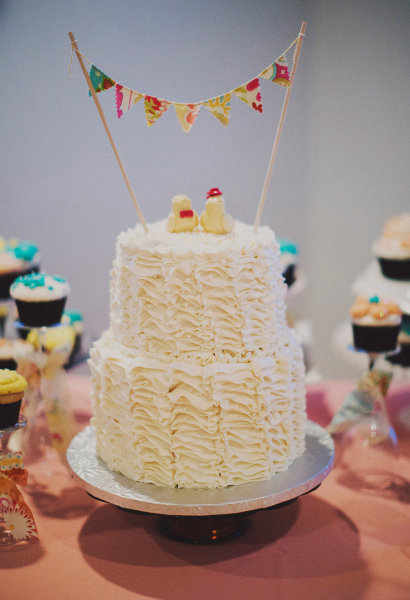 Photo via Wendy Woo Cakes
1. Ruffled buttercream cakes
This beautifully decorated cake looks like you have worked all day, but it actually only takes a few minutes to whip this together. Amaze your guests with this delicious and luscious cake design. Pop on over to out quick and easy ruffled buttercream tutorial to learn how to re-create this look. And for more detailed guidance on working with buttercream, sign up for Joshua John Russell's FREE mini-class Modern Buttercream.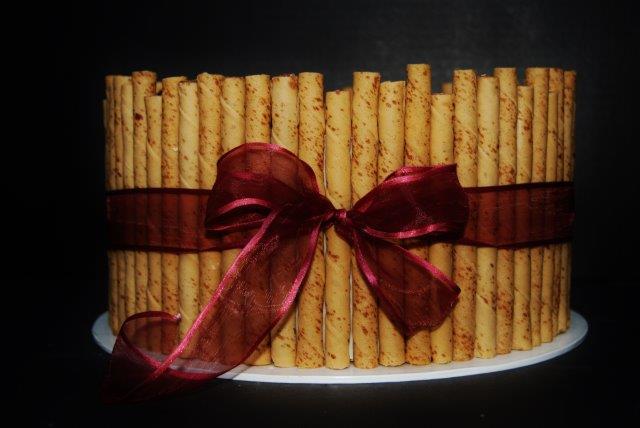 Photo via Bear Brook Bakery
2. Decorate with candy
After a light crumb coat, what better way to decorate a cake than with candy! Kit Kats make a great look around the side and are just tall enough so you can fill the top with a layer of M&M's. Yum! Another great ideas is using delicious Pirouette cookies around the side of the cake, which can give the cake a more elegant feel while still being fast and easy.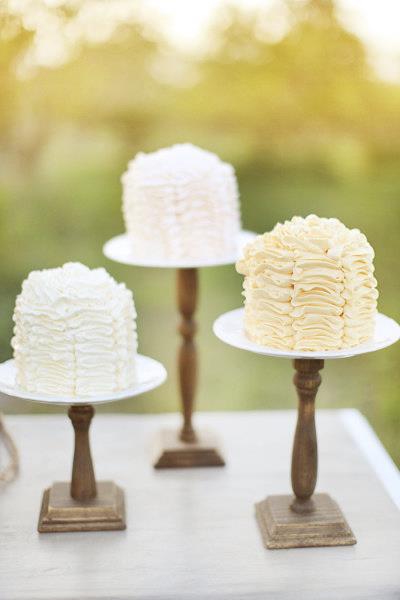 Photo via Wendy Woo Cakes
3. Bake two or three smaller cakes rather than one large one
The larger the cake, the longer the bake time and the longer the cooling time. Speed up the process by splitting the cake batter and making two or three smaller cakes. They will cool quickly and will look beautiful displayed next to one another.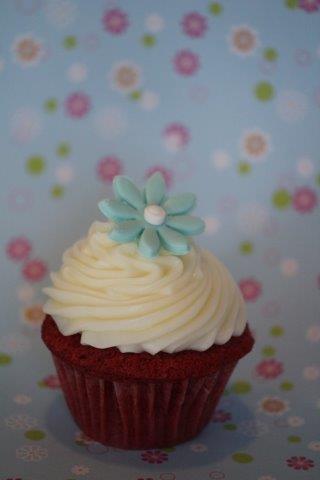 4. Cupcakes
Cupcakes never go out of style. They are individually sized, customizable and delicious! They also bake and cool faster. Mini cupcakes are even quicker. If you are baking minis, make sure to bake two to three for each person.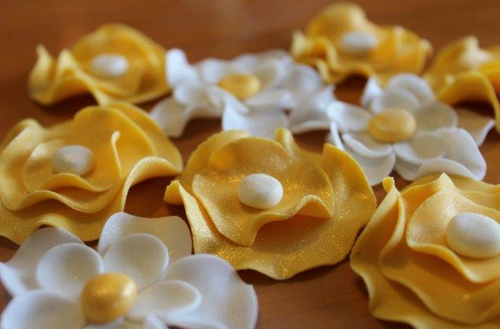 5. Prepare flowers early
It is great to have a few of your favorite fondant flowers prepared ahead of time, so you can whip them out at a moment's notice. They are great for decorating cakes or cupcakes. See our tutorial on making fun and easy fondant flowers, or try your hand at designing your own.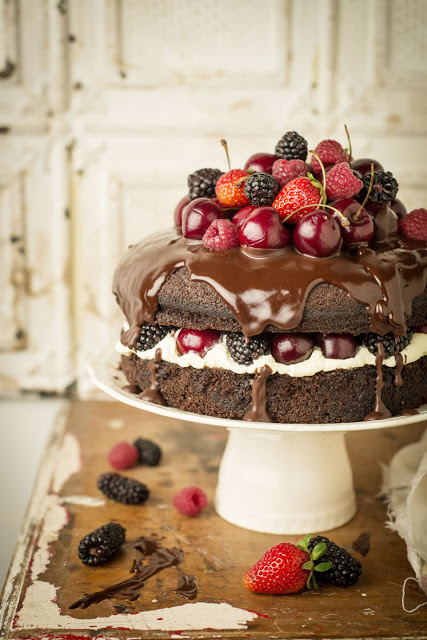 Photo via Little Box Brownie
6. Decorate with fresh fruit
Sweet and succulent fruit atop a beautiful moist cake can bring a feeling of freshness and comfort to a dinner party. Fill the cake with icing or whipped cream topped with fruit and you have yourself a simple and gorgeous dessert cake.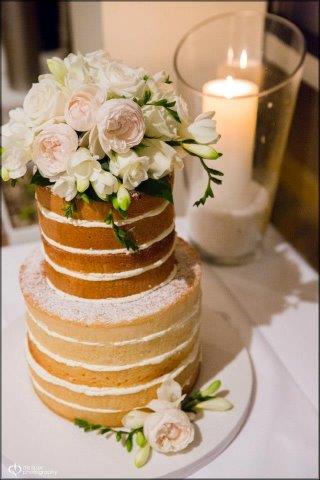 Photo via Frosted Fantasies
7. Naked cakes
One of the hottest wedding trends around are naked cakes. These simple cakes can be topped with fresh flowers, sugar flowers or fresh fruit. No crumb coat required! And a little sprinkling of powdered sugar can give you a rustic, down-to-earth feel with less work and less time.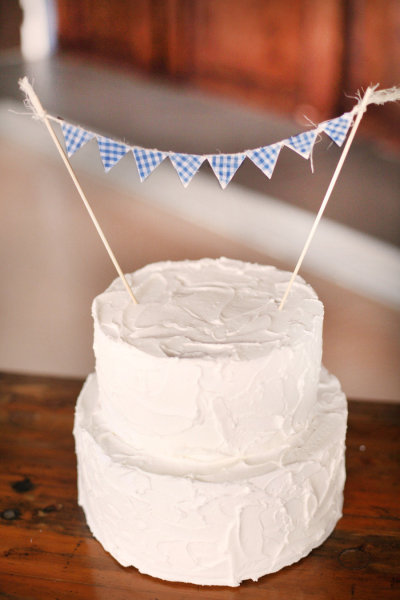 Photo via Wendy Woo Cakes
8. Fluffy buttercream
One of the easiest and the most fun techniques is a fluffy, whipped buttercream cake. These cakes look like they belong on a cloud. Their buttercream looks light and airy the way it is swirled and textured. Simply crumb coat your cake, chill, then add another thick layer of buttercream and use your off-set spatula to swirl and fluff. There is no right way to swirl and fluff,  it is simply fun and beautiful!
Learn to make perfect cakes every time in The Wilton Method: Baking Basics with Beth Somers.
Hanukkah starts tomorrow, and we'll be celebrating on the Craftsy blog with a sweet Hanukkah cupcake decorating tutorial. See you then!
What kind of cake do you whip up when you're short on time?