Isn't fall such an awesome and super cosy season? Obviously, one of the best things about autumnal months are the fabulously comforting flavors. We never fail to get excited at the prospect of taste bud warming spices, apples, chocolates, coffees and caramel-infused cake recipes. One of our ultimate fall favorites though is… pumpkin! And we've managed to recreate pumpkin that's makes for an ideal creative cake flavor!
Read on for our crowd-pleasing pumpkin spice buttercream recipe — perfect smothered on top of anything from cakes, to cupcakes and even pancakes!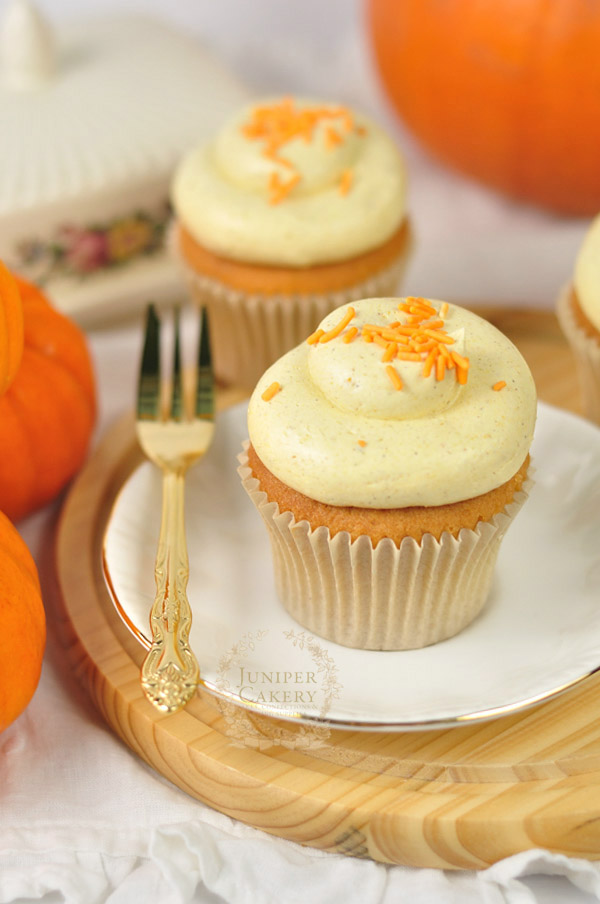 All photos via Juniper Cakery

[box type="shadow"]

Dark chocolate cake, citrus vanilla bean Italian meringue and more! Learn nine base recipes and create endless inspired flavor combinations for irresistible cakes with the fun online class Creative Flavors for Cakes, Fillings & Frostings.

You'll find out how to assemble your cakes, fillings and frostings for wonderful results with a perfectly balanced flavor profile. Set yourself apart from other bakers with uniquely delicious offerings!

Sign me up! >>

[/box]

This recipe creates enough buttercream for 6-12 cupcakes depending on how generous you're feeling. To fill and cover a 3 layer 8″ cake, we'd recommend multiplying the recipe by three!
Ingredients
250g butter / 1 cup or 2 sticks
250g confectioner's sugar / 2 cups
1 teaspoon ground cinnamon
1 teaspoon ground allspice
1 teaspoon ground nutmeg
2 heaped tablespoons pumpkin purée
Step 1:
Dice your butter and then cream the pieces in a stand-up mixer or in a large bowl and using a hand-mixer. Before adding in any other ingredients you want your butter to be as silky smooth as can be.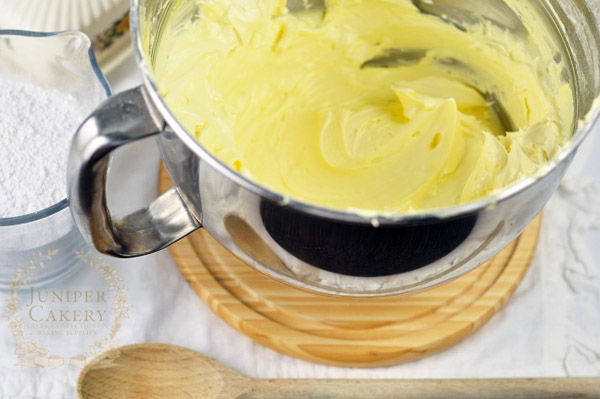 Step 2:
Sieve in the icing sugar 50g or 1/2 a cup at a time mixing in well with a wooden spoon and then with the mixer after each sift. Keep testing your buttercream. You should taste equal parts of butter and sugar when it is perfect!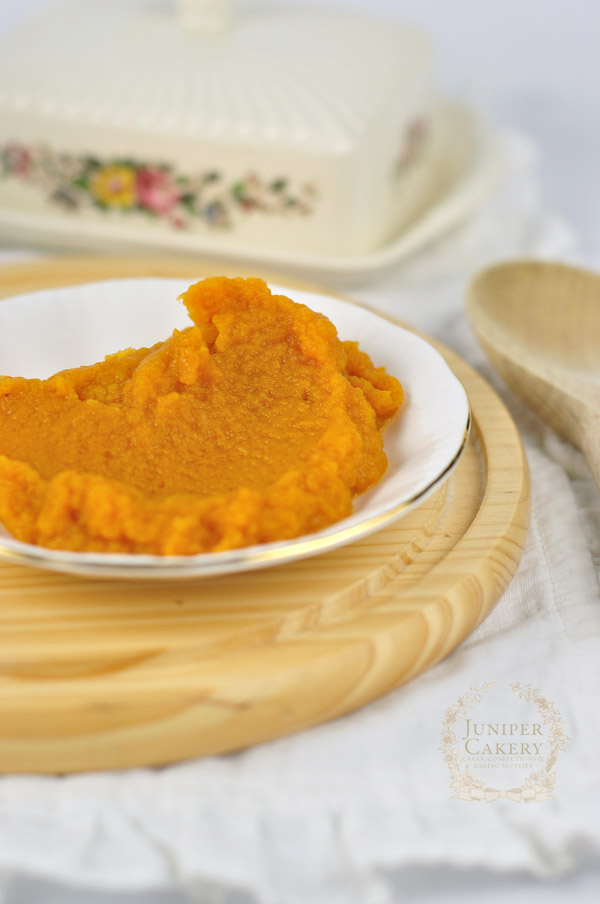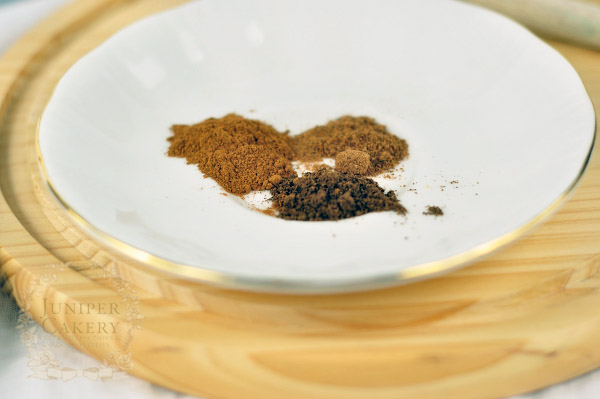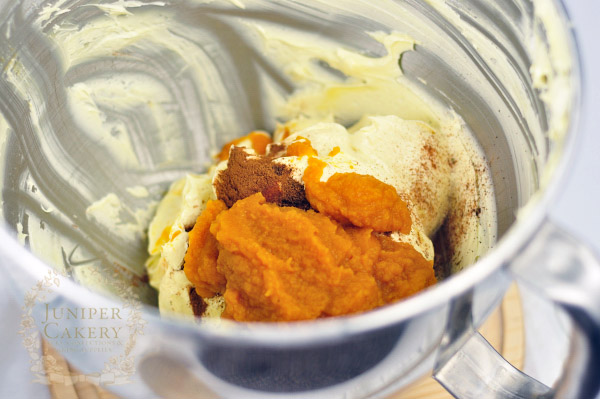 Step 3:
Now add in your pumpkin purée and spices to taste. Mix until fully incorporated and try not to eat it all before piping or smothering it onto a freshly baked and cooled cake!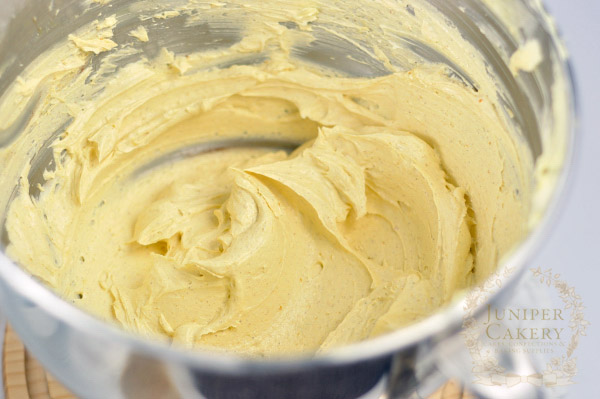 This is definitely an addictive buttercream for us. We think it's simply perfect with coffee cake for a spiced pumpkin latte taste, sandwiched between moist pumpkin cake for a the pumpkin-obsessed, smothered onto dark chocolate cupcakes for a slightly sweet and bitter taste perfect for grown-ups or added to salted caramel or syrup infused recipes!