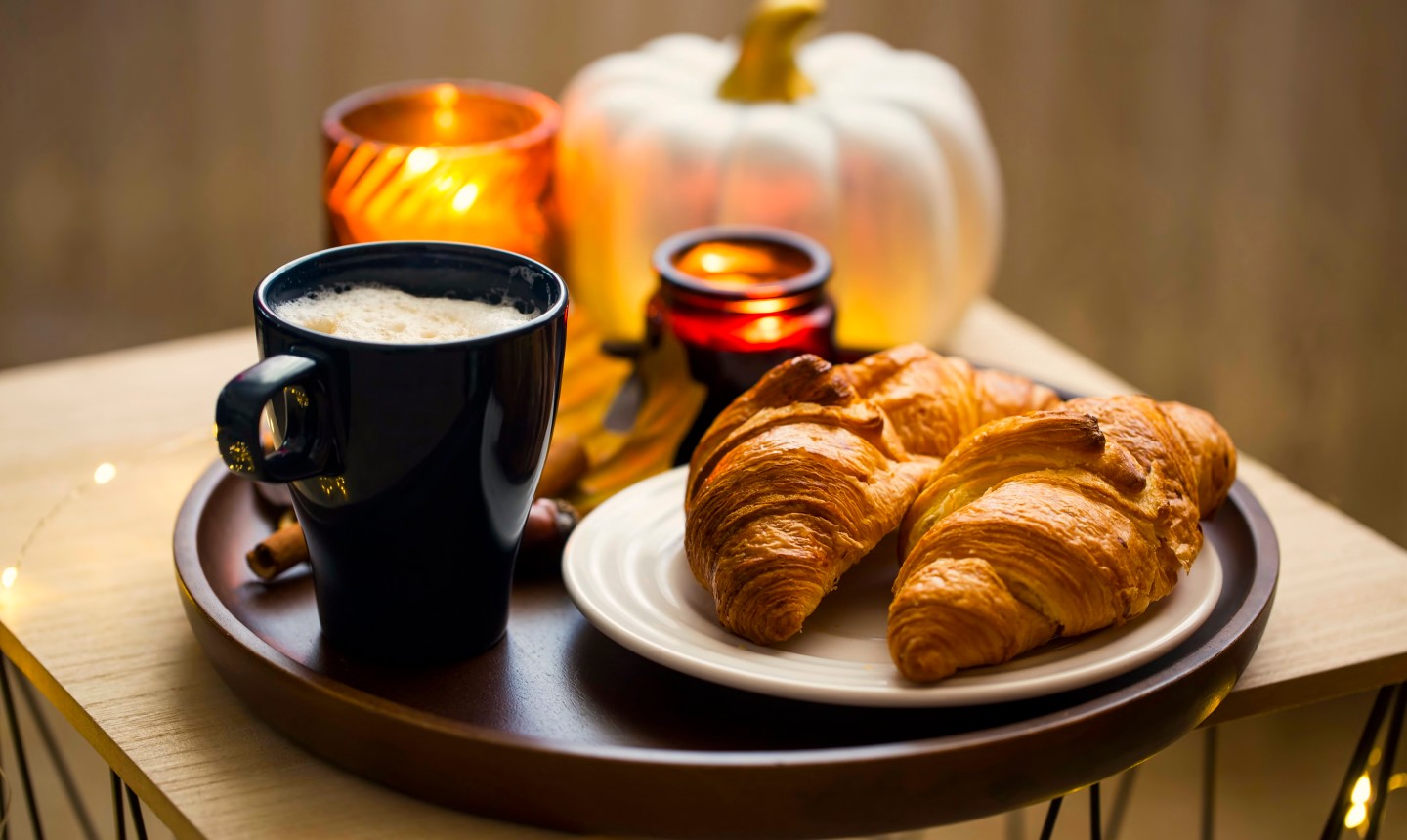 Croissants are delicious on any table, but this recipe calls for a sweet surprise — there's pumpkin pie hiding inside! So not only do these deliver on the light-and-flaky texture you love in a croissant, but they also have a heartier punch to kick-start your seasonal celebrations. Pair them with a cup of coffee on a chilly autumn morning, or serve them as part of a tasty Thanksgiving dinner — either way, your taste buds are in for a treat with these pumpkin pie croissants.
Pumpkin Pie Croissants
Yield: 24 medium-sized or 48 small croissants
Ingredients
1 batch croissant dough, separated into triangles
2 tablespoons butter
1 tablespoon cream
1 cup dark brown sugar, firmly packed
1 cup pumpkin puree
1 teaspoon vanilla extract
1 teaspoon ground cinnamon
1 teaspoon pumpkin pie spice
Instructions
1. Prepare your croissant dough according to your recipe instructions. Then roll the dough and trim it into triangles. (You could also use store-bought crescent roll dough.)
2. In a medium saucepan, melt the butter over low heat. Add the cream and brown sugar, stirring over low heat until the sugar has dissolved completely.
3. Stir in the pumpkin, vanilla and spices. Let the mixture cook for 10 minutes over low heat, stirring frequently. The pumpkin mixture will thicken during this time.
4. Remove from the heat and chill for at least 30 minutes. If your filling is hot, or even warm, it could damage your dough.
5. Once chilled, spread one spoonful of filling across each triangle of croissant dough until it's just shy of the edges. Roll each croissant . (As you roll, the filling will spread to the dough's edges.)
6. Place the croissants at least 2″ apart on a baking sheet. Make sure the seams of the dough are secure to prevent the pumpkin filling from leaking.
7. Bake as specified in your croissant recipe, removing once golden and fluffy. (If you're following this recipe , bake the croissants for 15 minutes at 400 F, then reduce the temperature to 350 F and bake for 15 more minutes). Allow the croissants to rest on the baking sheet for about 5 minutes before moving.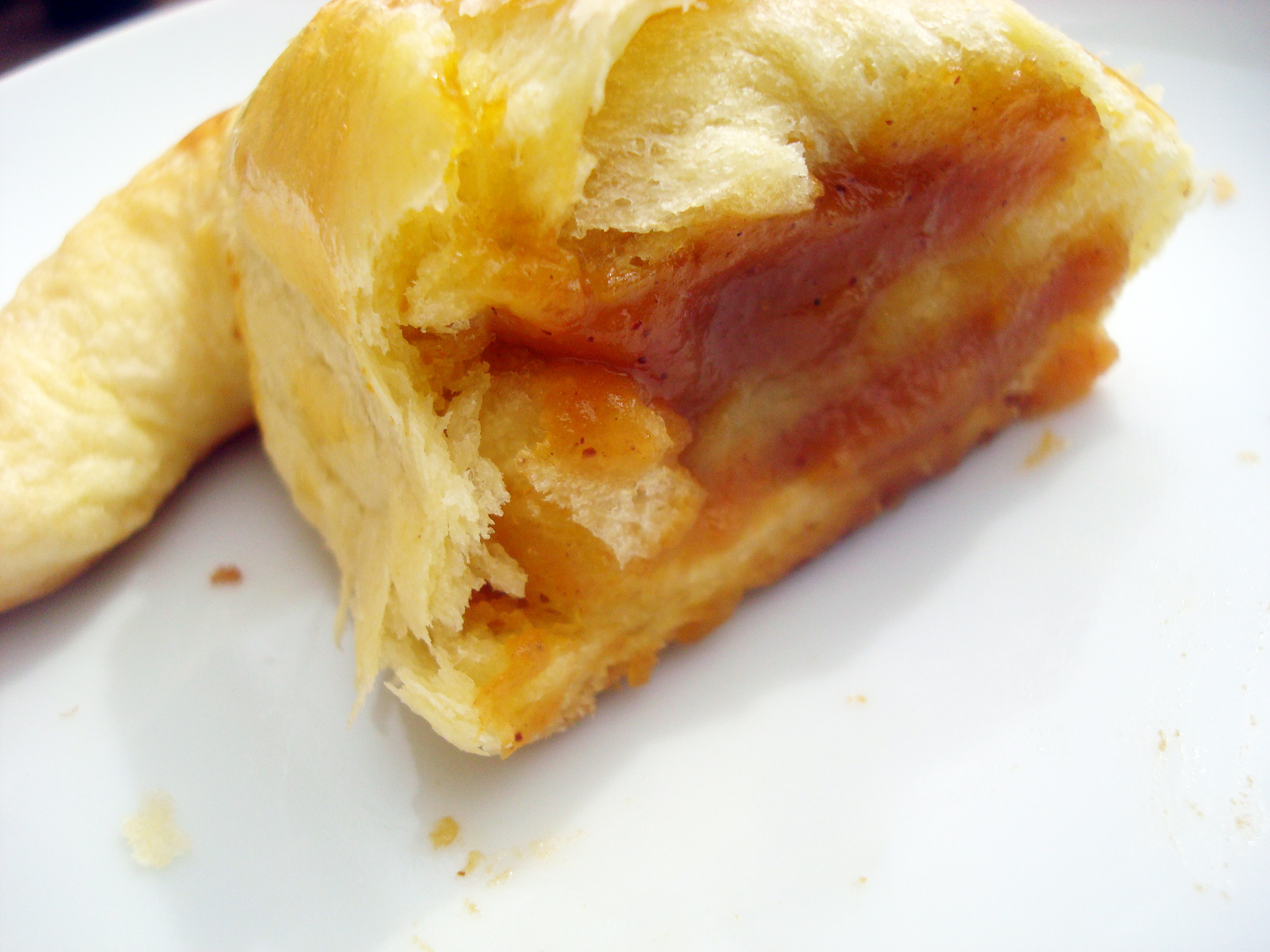 Good to Know: These croissants are best when enjoyed within 48 hours, but if you have an excess you can freeze for up to a month. To reheat frozen pumpkin pie croissants, bake at 325 F for 5-10 minutes.