When it comes to professional cake decorating techniques, there's a plethora of skills that need to be explored and mastered. To evolve into a true cake artisan, you need to be eager to learn, create and conquer techniques from the basic to the advanced! With an amazing library of cake decorating classes, along with some time and enthusiasm, you too can become a master cake artist!
Here's a list of impressive professional cake decorating techniques.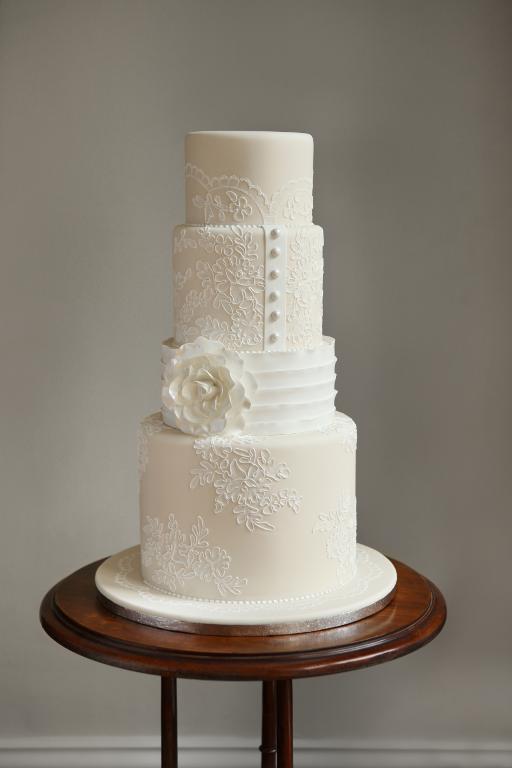 Photo via Zoe Clark
1. Master the art of royal icing.
This elegant 4-tiered cake is beautifully decorated with hand-piped royal icing lace. A lot of people are terrified of handling royal icing, but with time, patience, a steady hand and a little know-how, you'll find yourself piping intricate lace on your own gorgeous designs. The cake above is elevated and given an extra lift and wow-factor due to the royal piping detail.
To help you master the art of creating delicate lace for wedding cakes, enroll in Zoe Clark's class Elegant Lace Cakes!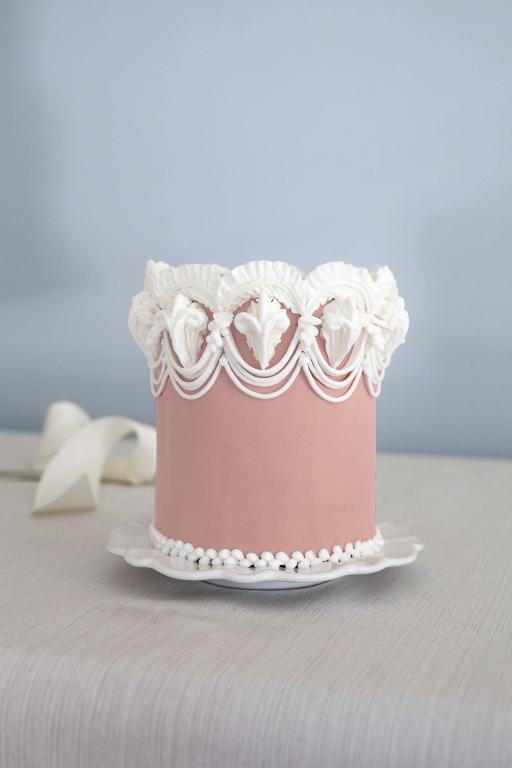 Photo via Wendy Kromer
2. Learn advanced piping techniques.
Another impressive technique to master (that also involves the use of royal icing) is Lambeth Method piping. So, once you feel comfortable working with royal icing, we'd recommend diving into learning the Lambeth technique! This style of piping creates an incredibly dramatic effect that is bound to impress all who see your creation.
The above cake is a wonderful example of getting a balance between understated elegance and detail just right! We adore the delicate piping at the base paired with the swags and fleur-de-lis emblems that adorn the top; doesn't it look just like a fine china trinket box?
Wendy Kromer's Craftsy class Learning the Lambeth Method is the perfect way to discover this show-stopping technique!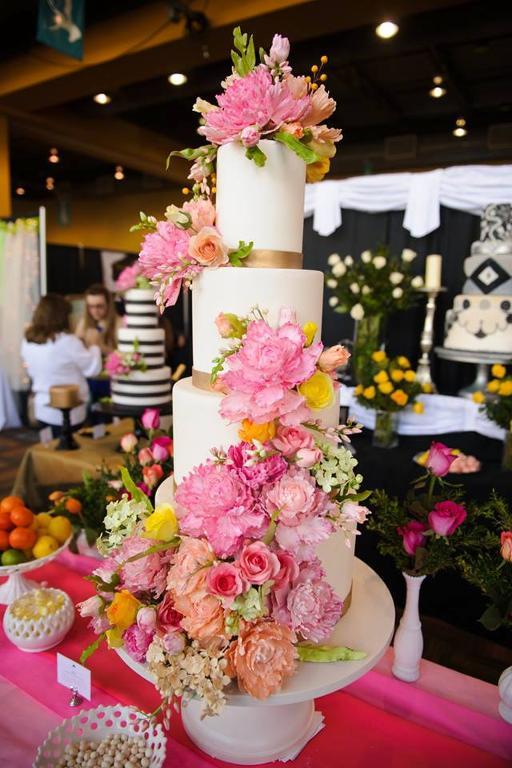 Photo via Alex Narramore
3. Create stunning sugar flowers.
Creating beautiful and realistic sugar flowers is definitely a rewarding and fun skill to have nestled under your belt as a cake decorator. It sure is a thrill to witness gorgeous gum paste flowers take form before your very eyes… even more so when they're created by your own fair hands! Just look at the stunning sugar flowers that burst forth from the cake above; not only are they impressive, but they were crafted entirely by hand!
Mastering the art of incredible sugar flowers is easy exciting! Try Jacqueline Butler's class Handcrafted Sugar Flowers to learn more!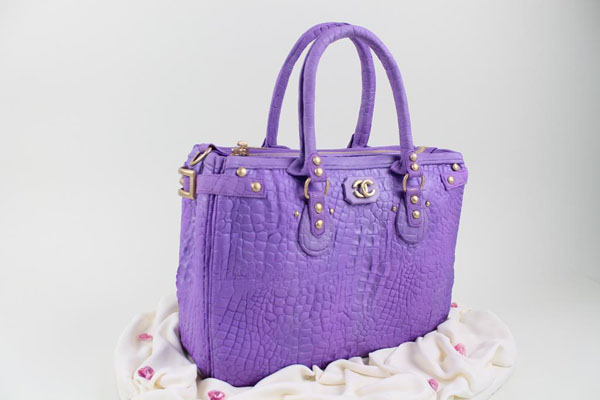 Photo via Trang Nguyen
4. Add cake sculpting to your list of accomplishments.
Learning how to carve, sculpt and create realistic and sleek cakes is something you really should master if you want to be a professional cake decorator. Presenting a stunning cake, just like the one above, is going to put you at the top of everyone's list when it comes to ordering bespoke cakes!
To discover how to create lovely, sculpted handbag cakes, you should give Elisa Strauss' class Designer Handbag Cakes a try!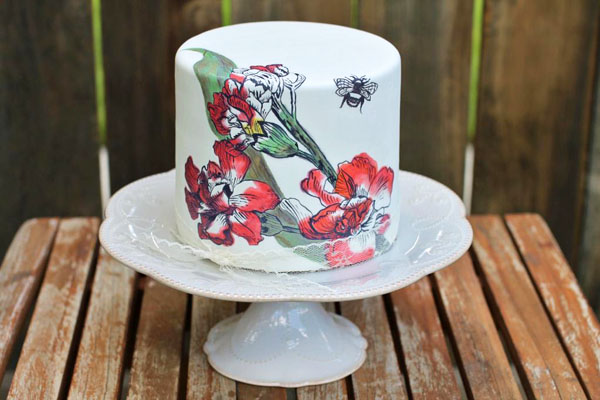 Photo via SweetandSwanky
5. Discover hand painting techniques.
Painting  by hand onto paper, let alone cakes, can be daunting, but as a wise person once said, "The expert at anything was once a beginner." Our advice is to practice, practice and practice some more! Once you feel comfortable, you'll love painting colorful blossoms, scenes, animals and even people onto your creations.
Kate Sullivan's The Art of Painted Cakes is perfect for you if you're itching to learn how to paint wonderful designs onto your creations!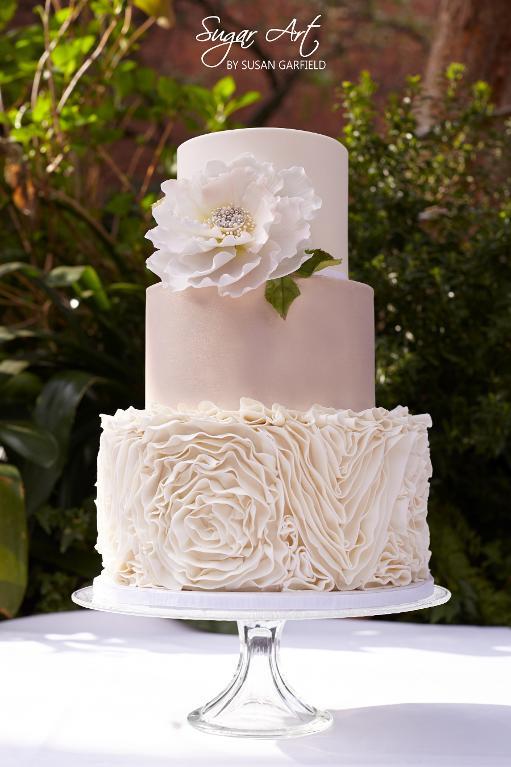 Photo via SugarArtBySusan
6. Get creative with fondant
Growing your skill set by working with fondant is a fantastically versatile and playful thing to do. Fondant is a wonderful medium that can be used in so many different and creative ways, from creating adorable fondant animals and figures to adding drapes and ruffles to wedding cakes. The cake above features fondant ruffled rosettes that encase the bottom tier. We love this wonderfully textured, romantic look!
Enroll in Marsha Winbeckler's class Fondant Ruffles, Pleats and Drapes to learn how to create beautiful cakes with a fashion forward design!
With so many exciting techniques to perfect cake decorating is definitely a rewarding and downright creative vocation to pursue. As decorators ourselves we're constantly met with projects we just can't wait to start!
Which technique do you love to use? Or, if  you're new to the craft, which are you simply itching to try?