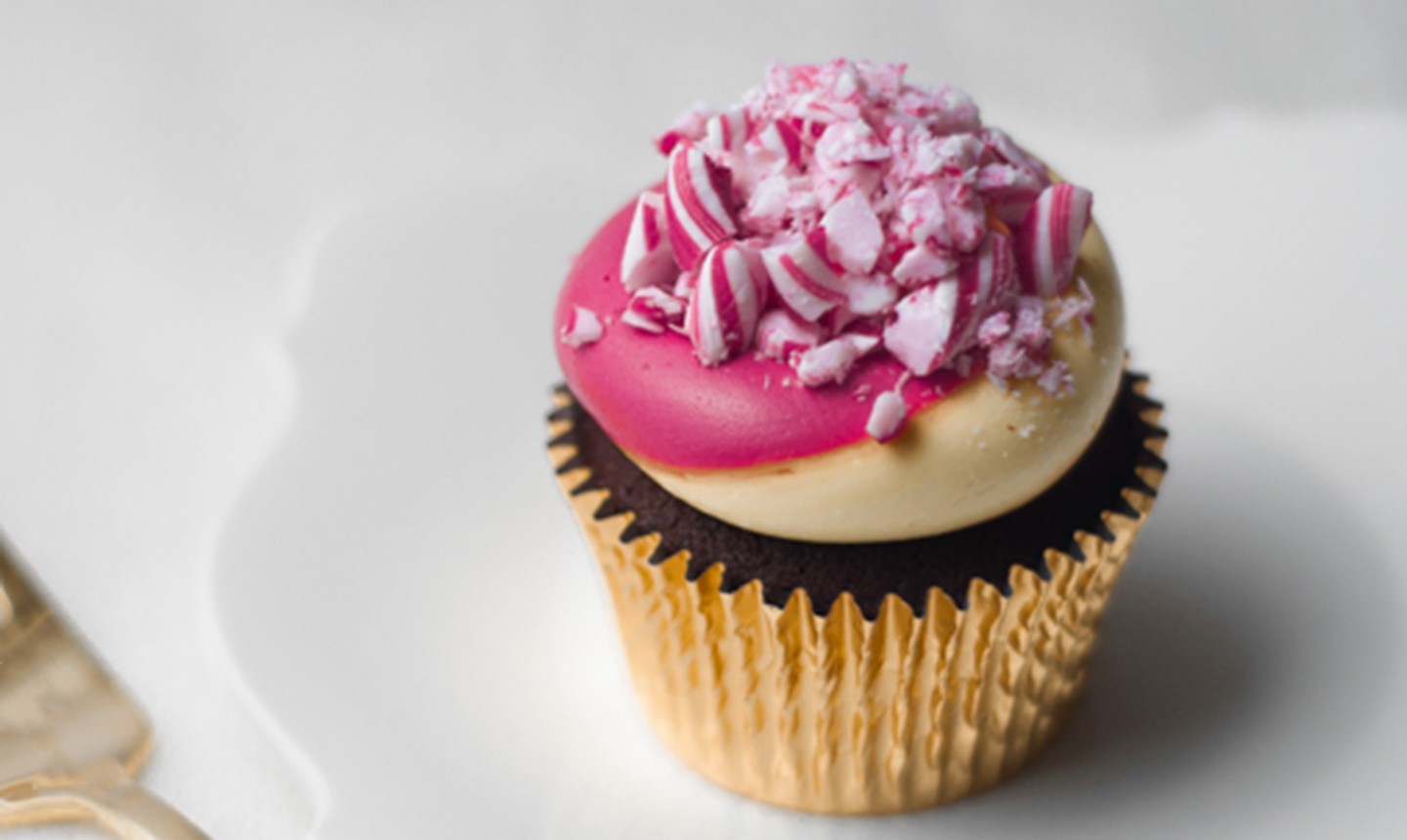 Not all holiday treats need to be big and elaborate. This easy-to-make buttercream is packed with holiday flavor, making it perfect for all your Christmas cakes and cupcakes.
Peppermint Frosting
Ingredients
2 cups butter, softened and at room temperature
1 cup powdered sugar
Peppermint extract
Instructions
1. In the bowl of your stand mixer, cream the softened butter until silky.
2. Sift the powdered sugar in with the creamed butter. Mix until creamy.
Good to Know: Don't skip sifting! It might be a bit time consuming, but if you just dump the sugar into your bowl you'll be left with unsightly lumps.
3. Add 2-3 drops of peppermint extract to the mixture, then taste test to see if you want to add more to get the right flavor for you. (Typically, about six drops creates a nice flavor.)
---
Candy Cane Cupcakes
Now that you have your peppermint buttercream whipped up, it's time to decorate!
What You Need
Piping bags
Piping tip of your choice
Crushed candy canes
Pink, red or green food color gel
Instructions
1. Color the Buttercream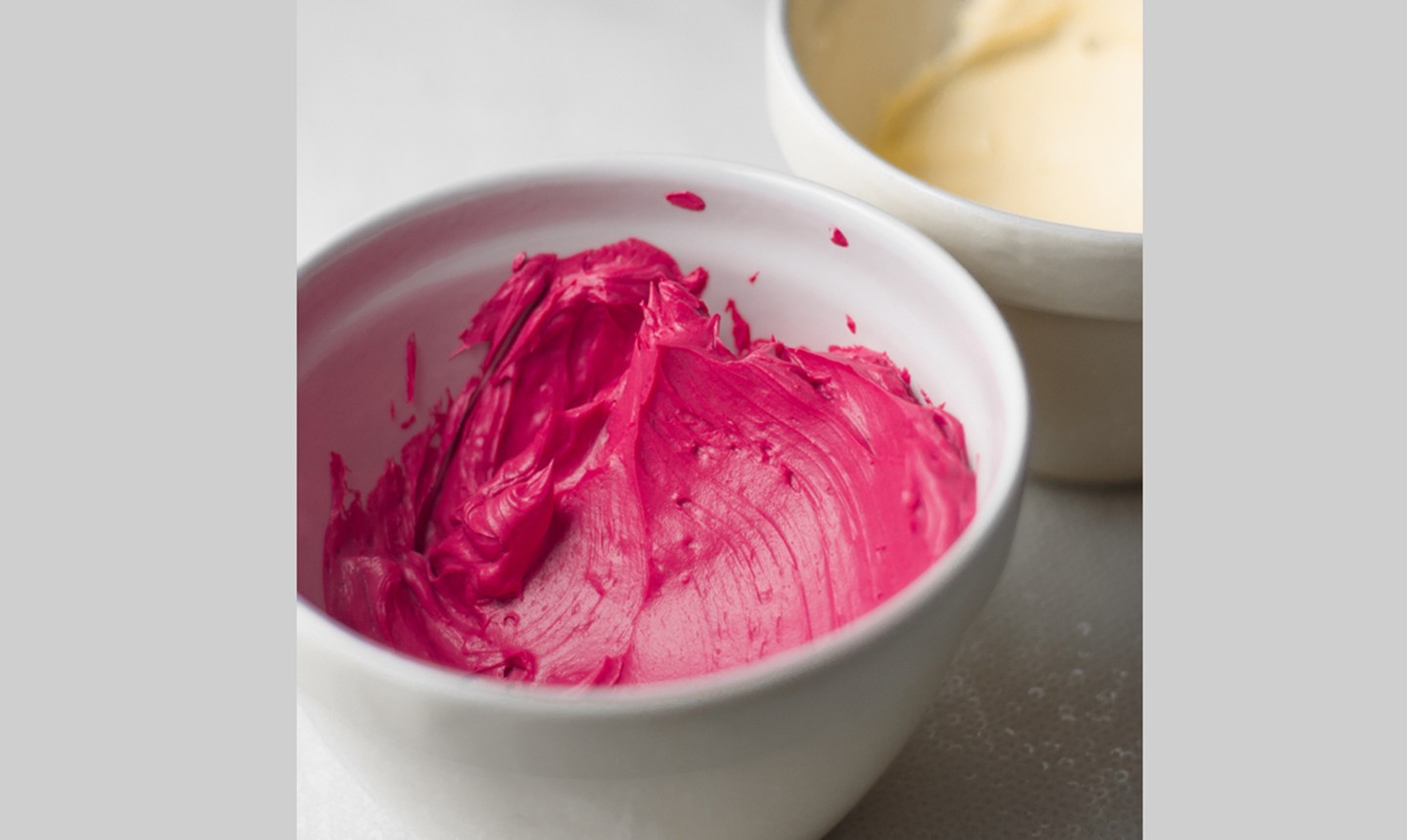 Separate your peppermint buttercream into two bowls and set one aside. Add some food coloring to the other half, stirring in a few drops at a time until you get the perfect color. We made a bright bubblegum pink, but you can use red, deep green or even a pale mint green.
2. Fill a Piping Bag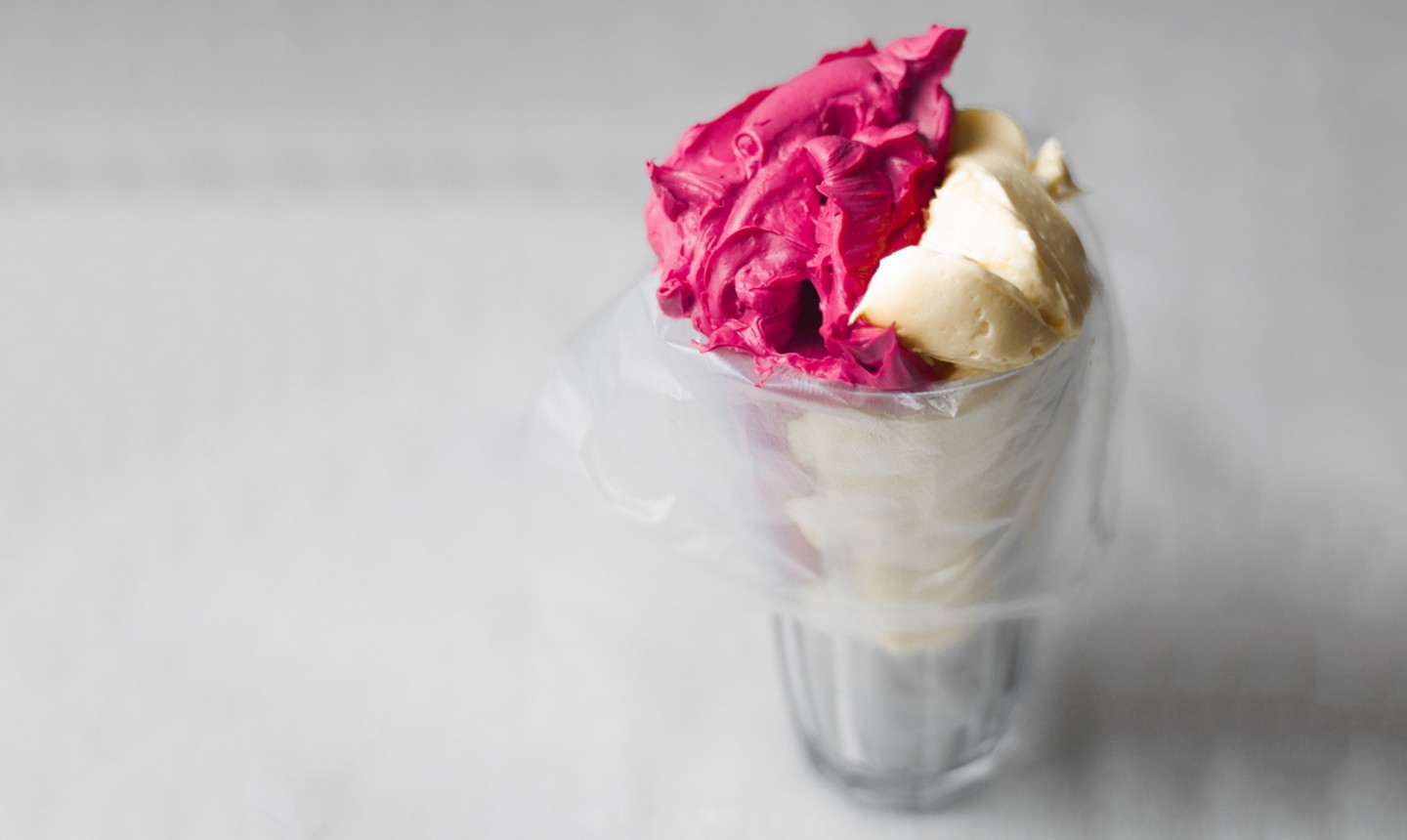 Fit a piping bag with the piping tip you'd like to use. You can use any kind, from ruffles to stars, for different effects. For simple swirls, we used a plain round tip.
Spoon the uncolored buttercream into one side of your piping bag, then add the dyed buttercream into the other side.
Pro Tip: To make your bag easier to fill, place it in a tall glass with the bag hanging over the lip.
Shake your bag so the buttercream goes down to the tip. This gets it ready to pipe and helps remove air bubbles.
3. Pipe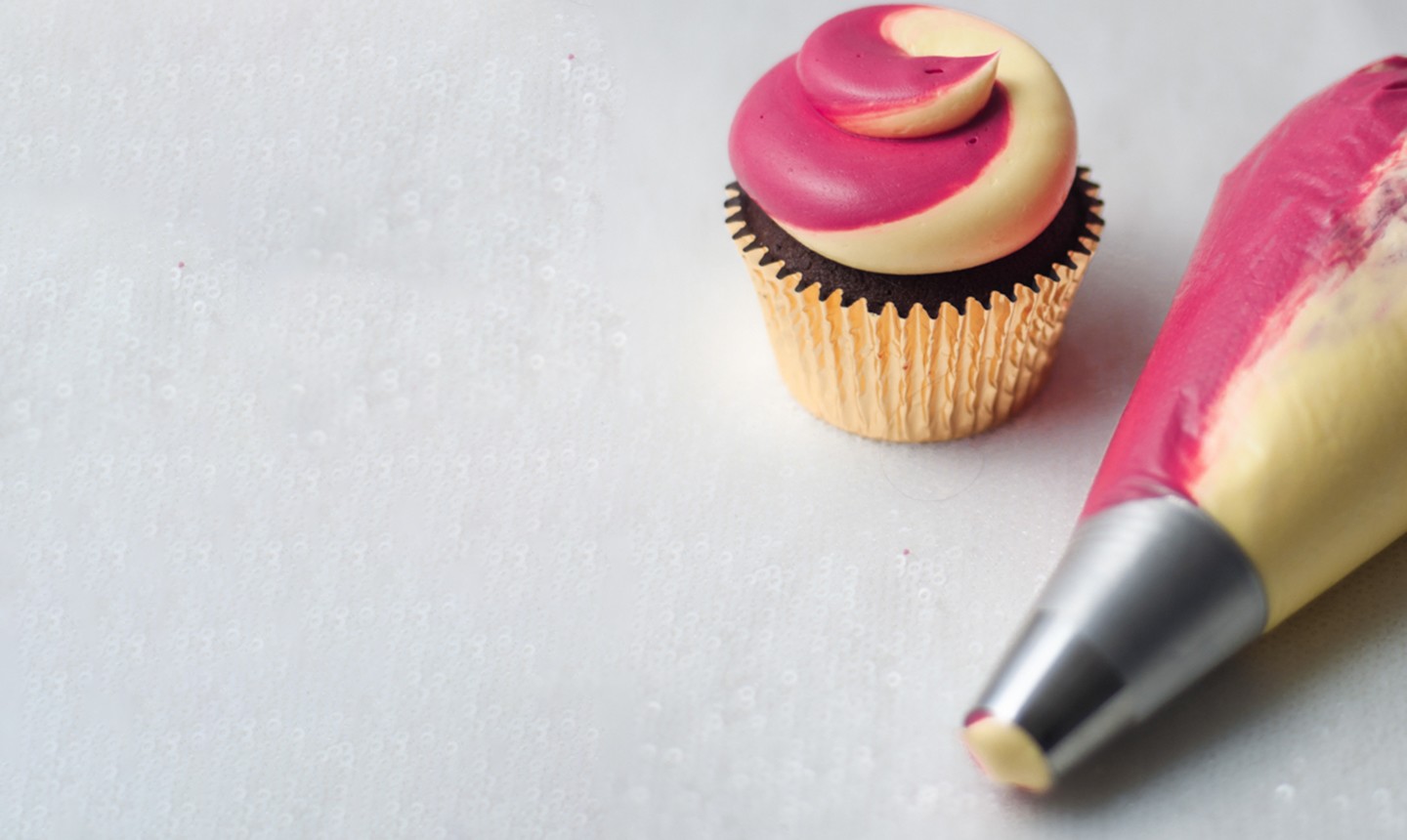 Pipe a small dot in the center of the cupcake. Use this blob as a guide for the rest of your piping as you add a swirl.
4. Add the Candy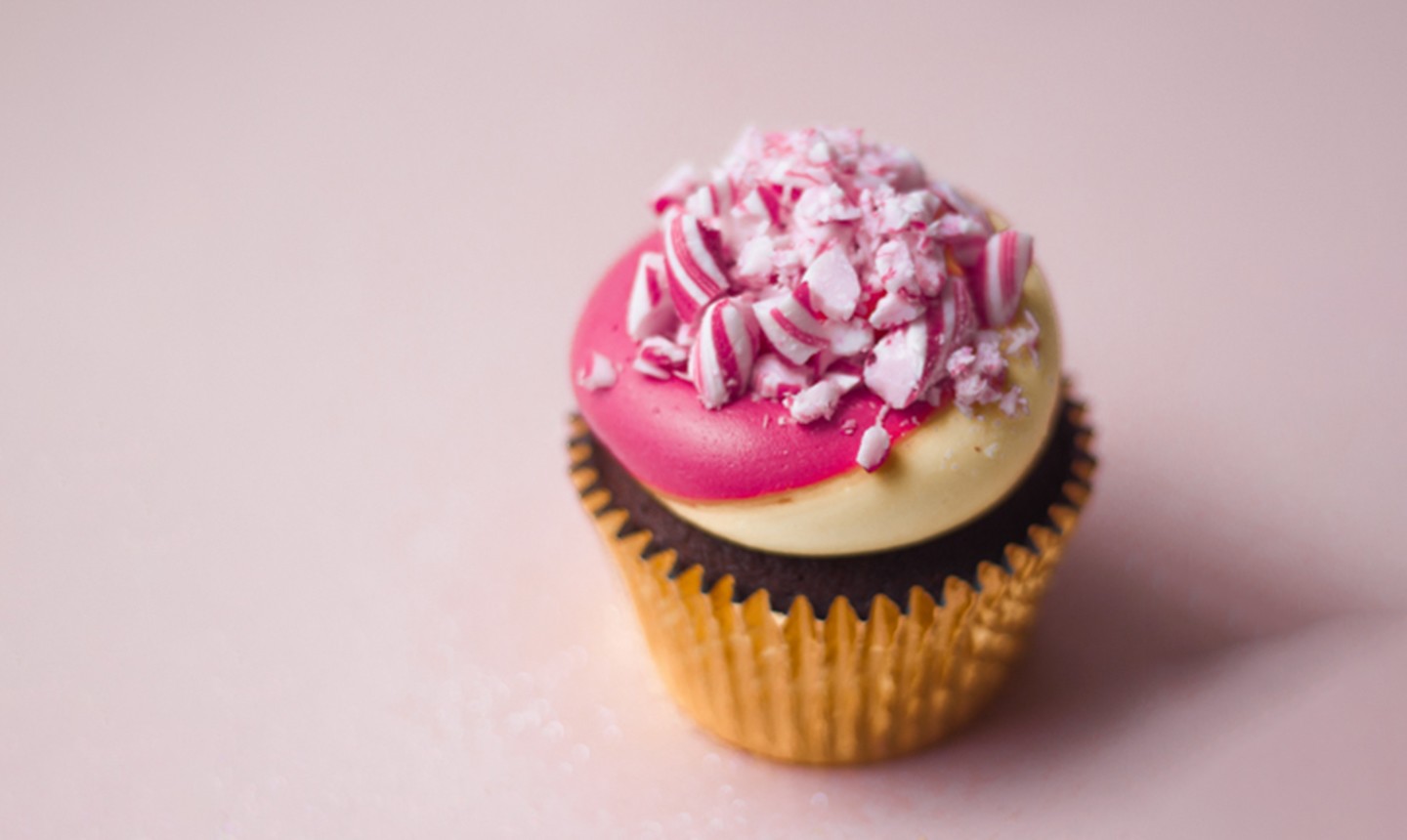 Sprinkle or dip the cupcake to coat it with crushed candy cane pieces. You're done!
Photos by Juniper Cakery.