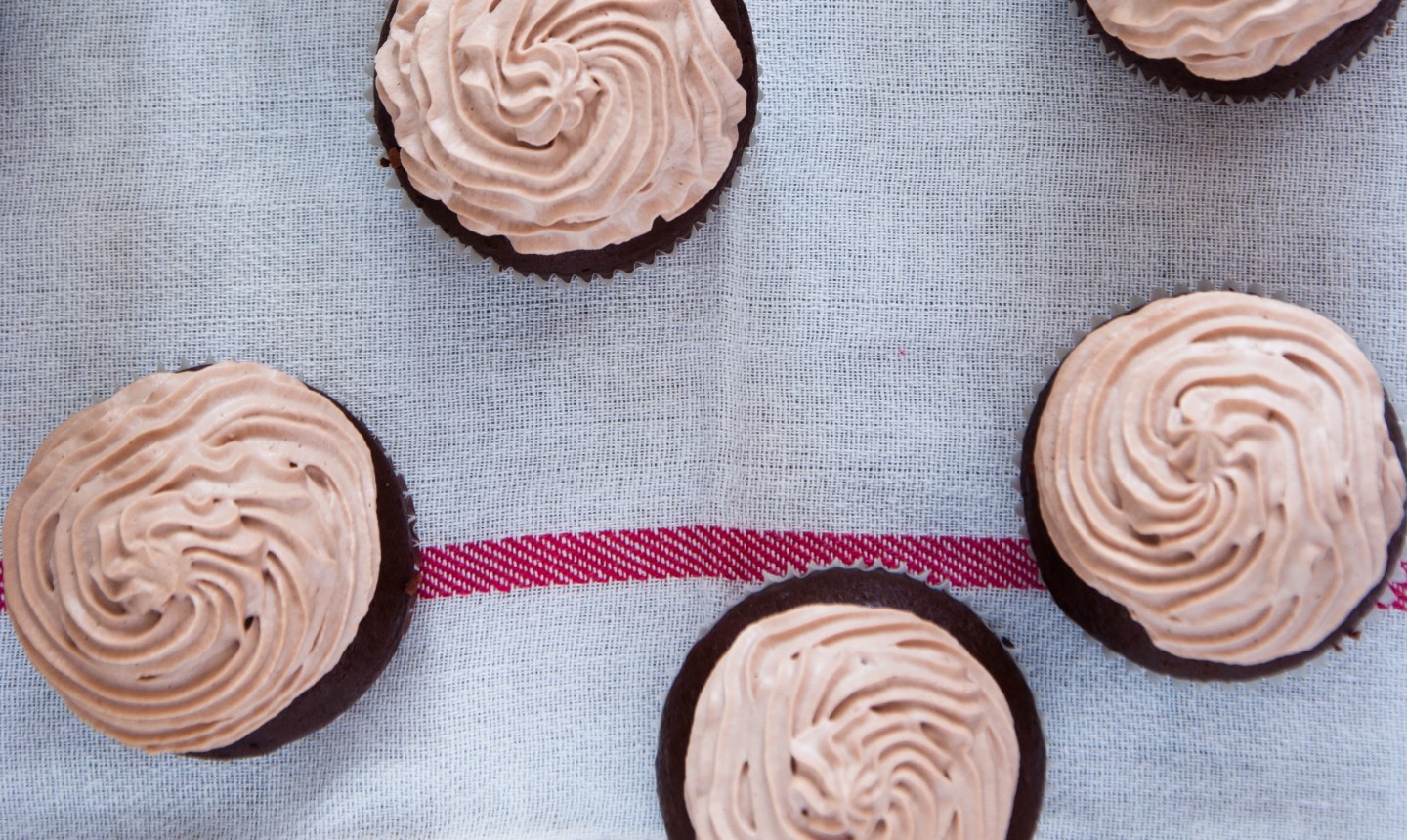 Peanut butter + buttercream = endless possibilities! Joshua John Russell's recipe lets you pick your own adventure. Frost some chocolate cupcakes for a Reese's vibe, or (if you really can't get enough peanut butter) smother a peanut-butter chocolate-chip cake.
Peanut Butter Buttercream
Ingredients
1 pound Swiss meringue buttercream
¼ cup peanut-butter powder or ¾ cup smooth peanut butter
Instructions
If Using Powder
1. Melt ⅓ cup buttercream in a microwave for 10 seconds.
2. Add the peanut-butter powder and stir until dissolved.
3. Fold the peanut mixture into the remaining buttercream.
If Using Peanut Butter
1. Fold the peanut butter into the 1 pound Swiss meringue buttercream.
Looking to learn cake decorating? Check out our Startup Library: Cake Decorating now!