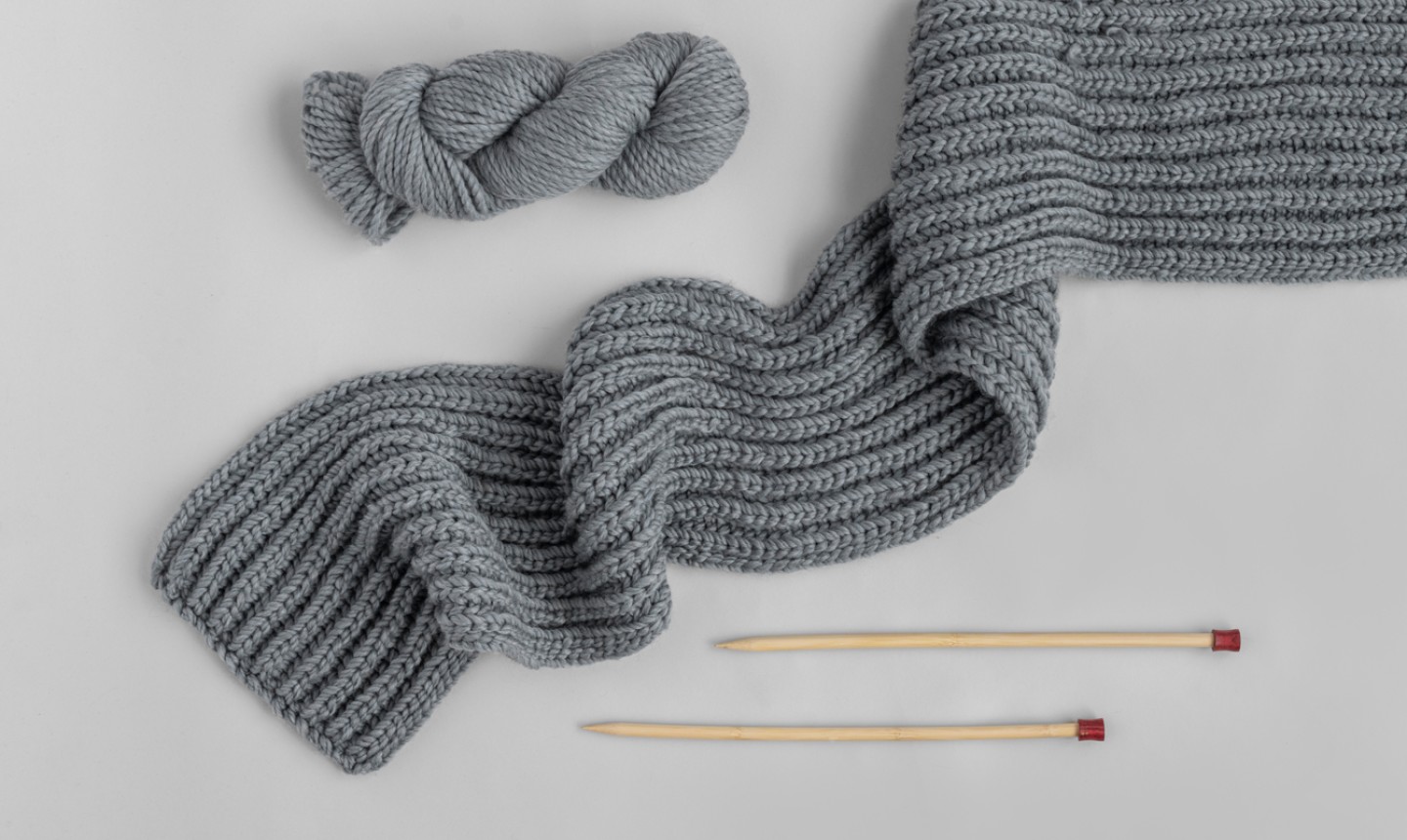 Two color-brioche knitting gets a lot of love, but one-color brioche can be just as satisfying. Take this brioche ribbed scarf — pure, squishy, scarf heaven. If you've never tried brioche knitting before, this is a great way to get a feel for it.
One-Color Brioche Ribbed Scarf
Level: Intermediate
Finished Size: 75″ long
What You Need
3 skeins Cloudborn Superwash Merino Bulky (shown in Graphite Heather)
US 13 (9mm) knitting needles
Tapestry needle
Gauge
Gauge is not critical for this scarf.
Abbreviations
K – Knit
Brk – Brioche knit (knit the stitch and its yarnover together)
Sl1yo – Slip one, yarnover
Sts – Stitches
Wyf – With yarn in front
Good to Know: Brioche knitting has a few abbreviations of its own. Don't worry, we'll help you decipher them.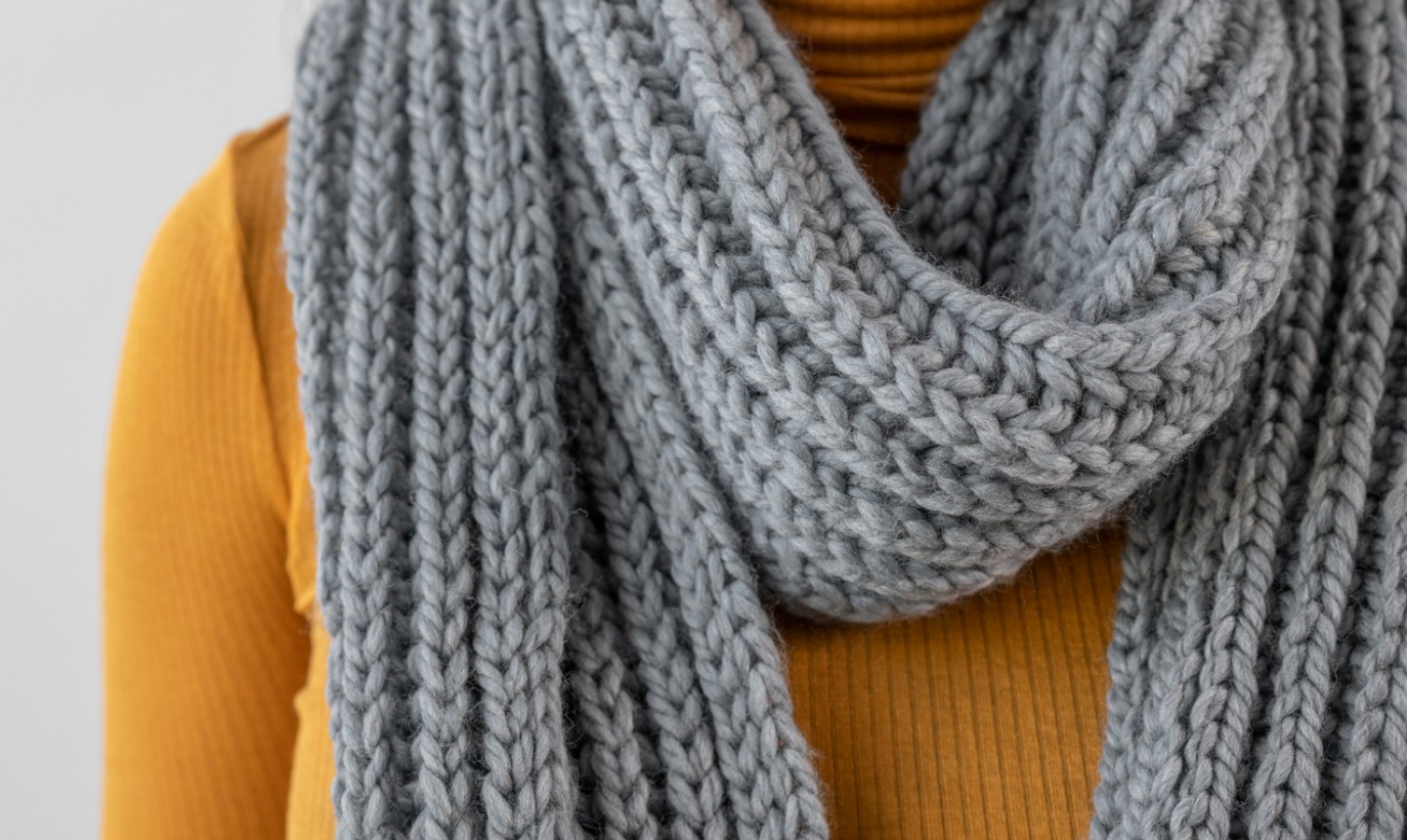 Instructions
Cast on 20 sts.
Pro Tip: A long-tail cast on works well here , just make sure you keep it loose (brioche is VERY stretchy). Cast on to a larger needle, or cast on over both your needle tips held together to get looser stitches.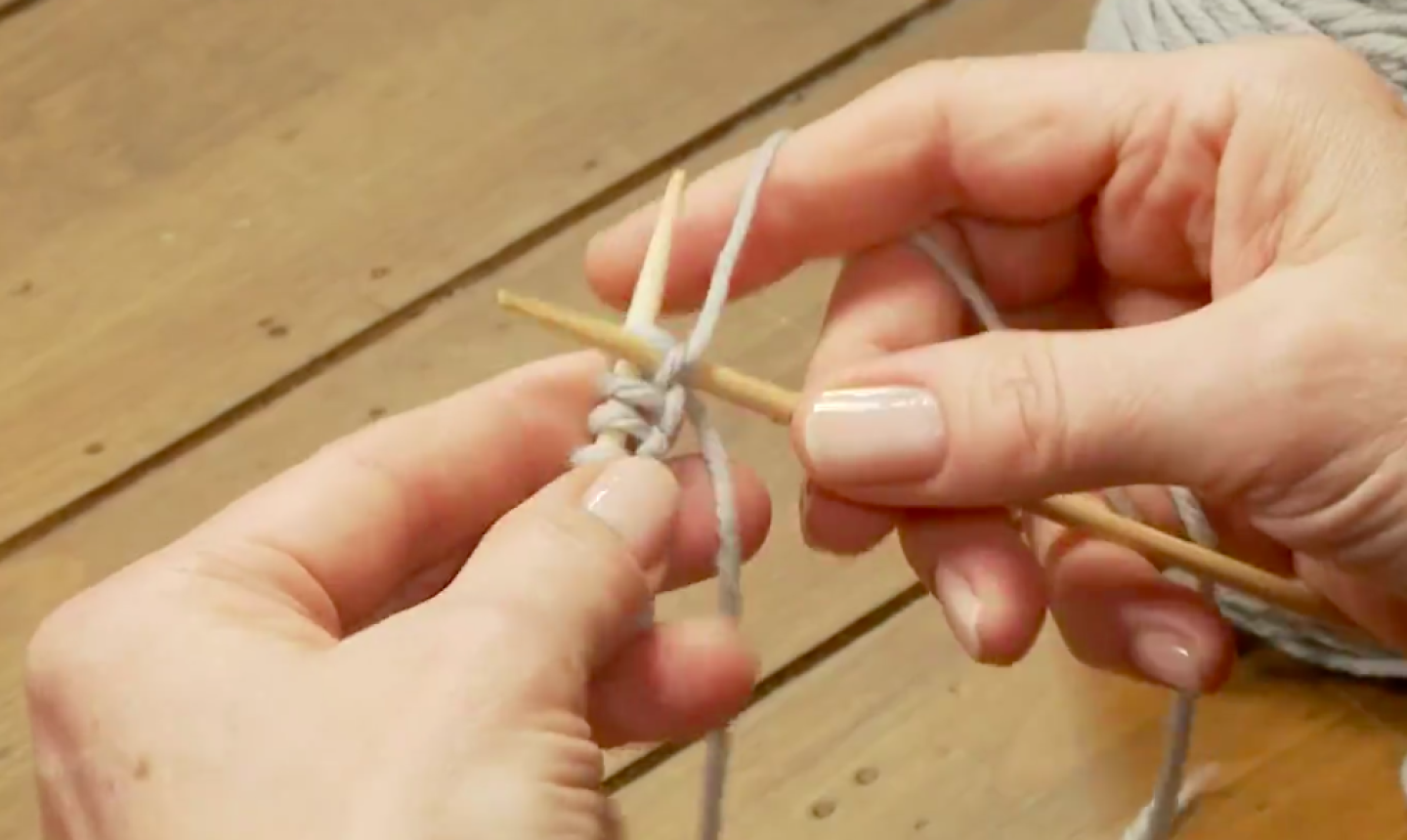 Setup Row: *With yarn in front (wyf) sl1yo (shown in progress in photo above), k 1; repeat from * to end.
Good to Know: When working the 'sl1yo,' you'll bring your yarn to the front of your work, slip the stitch as if to purl, then leave your yarn in the front. You'll bring the yarn over your needle to the back to knit your next stitch (this over-the-needle action is what makes the yarnover). See the setup row in action here.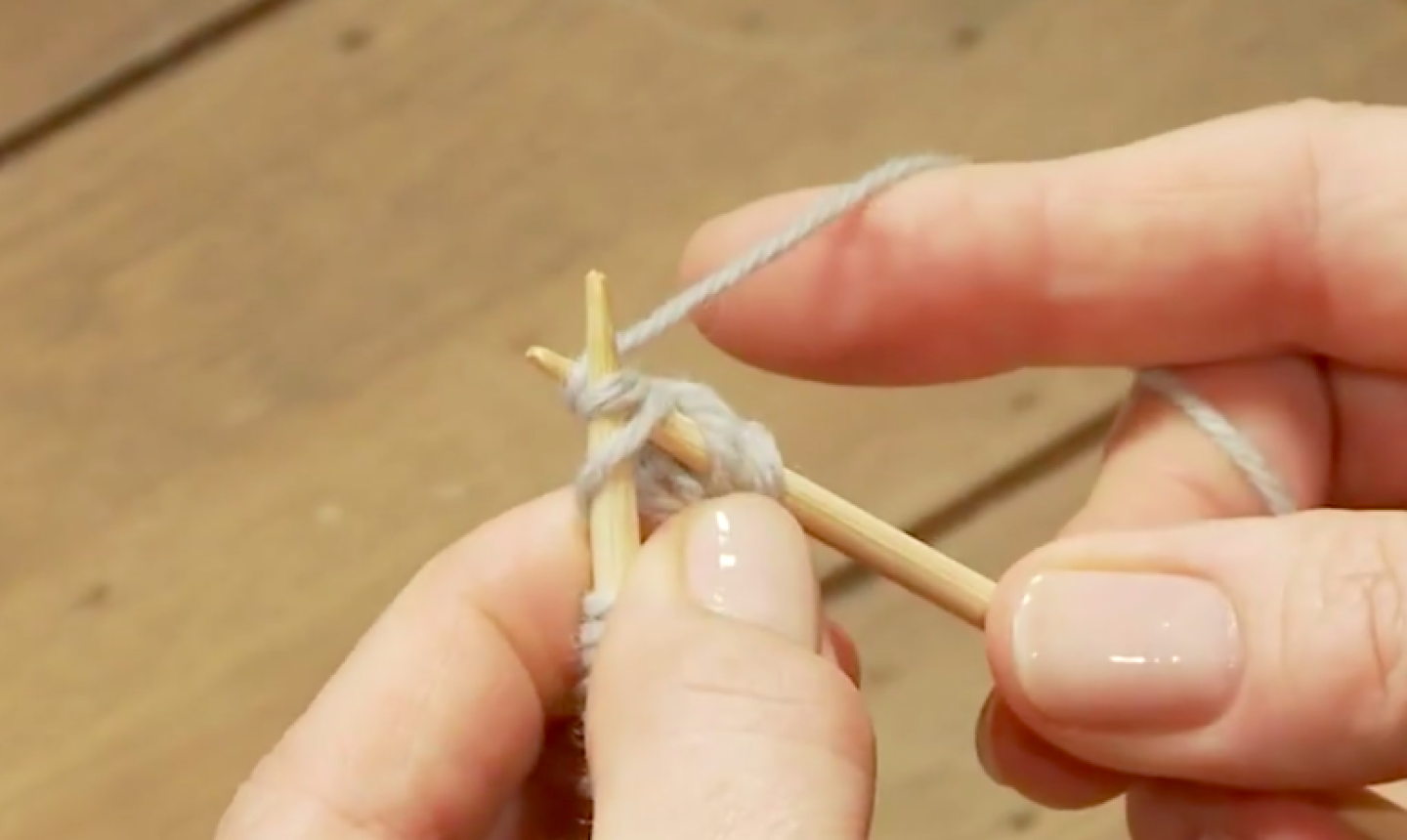 Row 1: *Wyf, sl1yo, brk 1 (shown in action in the photo above); repeat from * to end.
Good to Know: The brk stitch is essentially like a knit two together — but the stitches you're knitting together are the slipped stitch and the yarnover from the previous row. They kind of look like a pair, and you can go ahead and treat them like one. Stitches without a yarnover partner are slipped (but will get a yarnover when you work the following brk stitch).
Repeat Row 1 until scarf is desired length.
Good to Know: When you work your first couple rows, your scarf may not look very…brioche. Hang in there! It takes a few rows for the pattern to develop.
Final row: *K1, k2tog; repeat from * to end.
Bind off using Jeny's Suprisingly Stretchy Bind-Off.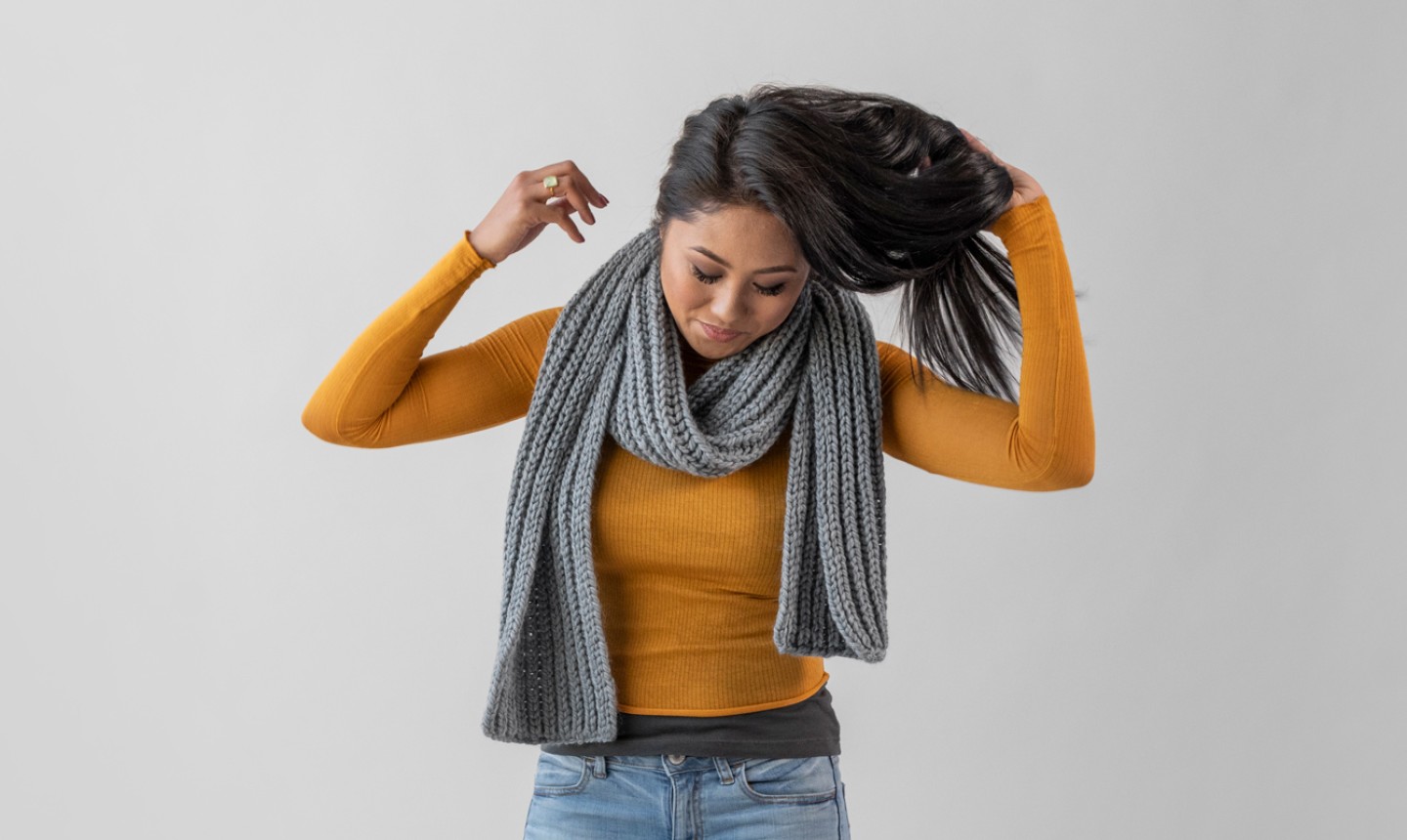 Fasten off your yarn and weave in the ends. If you want to block your scarf, go with a light steam blocking. Full wet blocking will stretch your scarf out too much.