Transitioning your hobby of baking or cake decorating to an official cake business is an exciting prospect. Just think of all of the lives you'll make sweeter with your delicious baked goods, lovely confections, or beautifully decorated cakes.
But before you attain any level of fame for your fancy flour and sugar work, you're going to need a snappy name. Sound stressful? It doesn't need to be. It can actually be quite a fun process. Here are just a few tips to assist with how to name your baking business.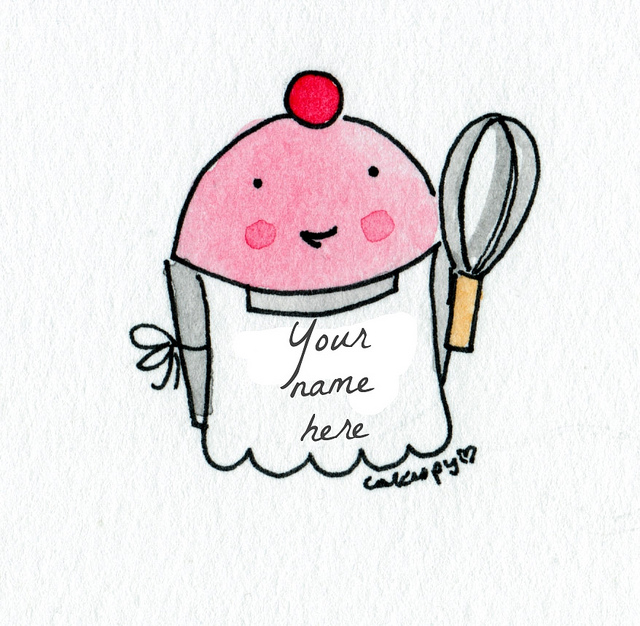 Dos and don'ts: a few general rules of thumb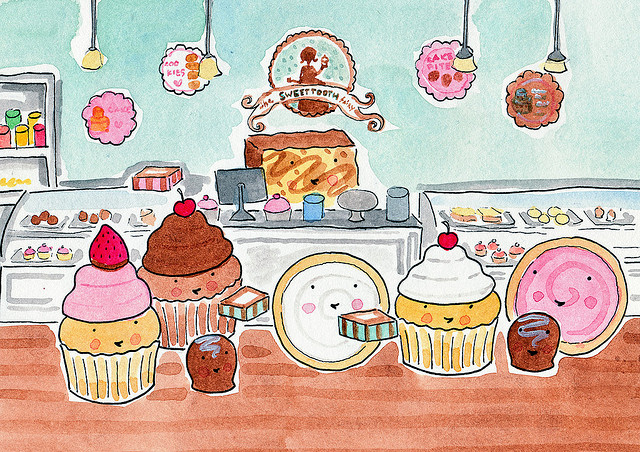 DO make it clear that you are a baking related business.
Obvious, right? But believe it or not, this is frequently something overlooked in naming a baking business. Making it clear in your business name that baking is what you do will make it easier for people to find you. Something too general, such as  "Melissa's Creations," may make it difficult for people searching online for a baker in the area, whereas "Melissa's Cookie Creations" gives an indication of what the business might offer.
This doesn't have to be quite as straightforward as having the word "bakery" in your business name, but including a reference to cakes, cake decorating, baked goods or pastry will certainly be helpful when people are trying to find you.
DO give yourself room to grow.
When choosing a name for your business, you don't want to limit yourself. For instance, if you specialize in cake pops, calling yourself "My Cake Pop Company" might sound tempting. But what happens in five years when you want to add cookies and layer cakes to your roster? "My Cake Pops, Cookies and Layer Cakes" doesn't have quite the same ring. Don't limit your future possibilities by choosing a name that is too specific or shuts the door to expanding your offerings.
This doesn't mean you have to be vague, though. For instance, a business called Trophy Cupcakes and Party  may specialize in cupcakes, but the "party" tagged on to the name gives them some freedom to branch out into events and other income streams (including publishing a book of party ideas!) while also specializing in a very specific, targeted product.
Another example? Bella Cupcake Couture. This company specializes in fashion-forward cupcake wrappers. While the name indicates a boutique, cupcake-related product, it does not limit the company to just cupcake wrappers. Should they choose to add other cupcake accessories, they have room to grow without altering the mission statement or company name.
DON'T choose something that's already been chosen.
Even if your last name is Sprinkles and you make cupcakes, the fact is, Sprinkles Cupcakes has already been taken. Even if you're in a different city than a business, resist the temptation.
Not only is it impolite to another business to poach their name, but if a business is already established with a given name, chances are they've already claimed the URL, Twitter handle, Facebook page name, etc.
This extends to characters and things that are trademarked or copyrighted, too, which can cause confusion and lead to potential lawsuits.
Sweet considerations: what to consider when naming a baking business.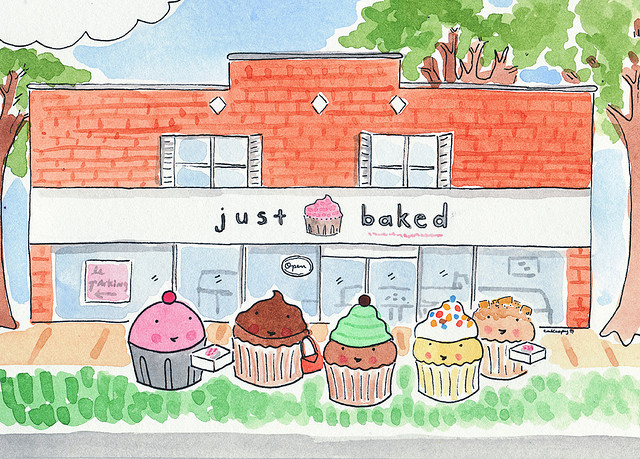 "Just Baked": cute, but it's taken! Illustration via CakeSpy
Family names are safe, if sometimes boring.
Freedman's Bakery, Olsen's Bakery, Moore's Bake Shoppe, etc. Maybe not the most creative method for naming a business, but it does get the job done. Of course, the cool factor is upped if you also have a cool name. For instance, in Seattle, there is a cool-sounding business called Molly Moon's Ice Cream that's owned by a woman named Molly Moon.
Don't confuse people.
It might seem fun to refer to your sweet wares as "victuals" or "aliments," but will everyone know what you mean? Probably not.
Choose puns with care.
Punny business names can be polarizing. Some find them cute, some don't. Some start out cute but get stale fast. As a general rule of thumb, avoid puns that will be embarrassing every time you answer the phone.
Don't be "kute" with your spelling.
Is it "kute" to spell it "cupcakez"? People will have different opinions, but a major consideration is if people can spell it. If people aren't finding you on Google because they don't know you've spelled your business name in a quirky way, your business may suffer as a result.
Consider shock value.
Like puns, names with shock value can be polarizing. In general, don't include curse words or words that might be offensive to any group in your business name. Think of it this way: if your business is called "Damn Fine Biscuits" and a child gets in trouble every time they ask for one…well, you might lose some families as clients.
A few formulas to try: creative prompts to get you brainstorming on a name
These formulas have worked for others in the past, so why not give them a test drive? Included are several prompts that include successful existing baking businesses, which illustrate a finished name using each formula. Even if they don't result in a perfect final name for your business, at least they'll get the creative juices going.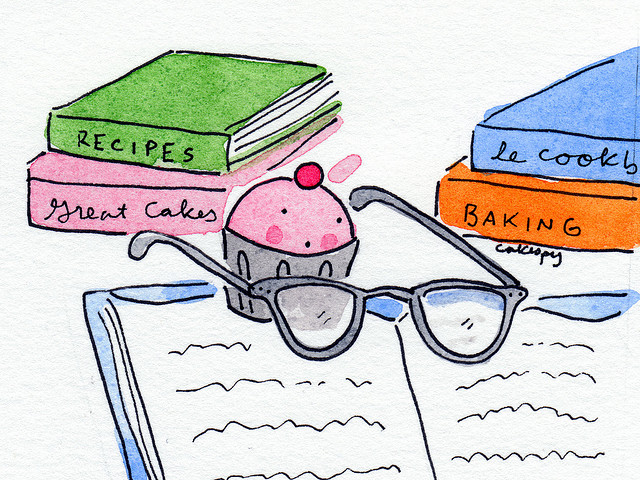 Object + Product.
For example: Victrola Coffee, Rocket Donuts, Sprinkles Cupcakes, Bluebird Ice Cream.
Geographical Indication + Product.
For example: Charm City Cakes, Pearl Bakery, North Hill Bakery.
Flower Name + The Word Bakery.
For example: Magnolia Bakery, Dahlia Bakery, Sweet Pea Bakery.
Baking-related term + "Bakery."
Choose a word that has to do with the baking process: sift, crumb, buttercream, whisk, sugar. Flour Bakery, Butter Bakery, Sugar Bakery and Wooden Spoon Bakery are all cute bakery names — sadly, they are all taken, but this train of thought might help you find naming inspiration from the tools of your trade.
Build a cake business you'll love forever!
5

Responses to "Cake Inc.: How to Name Your Baking Business"