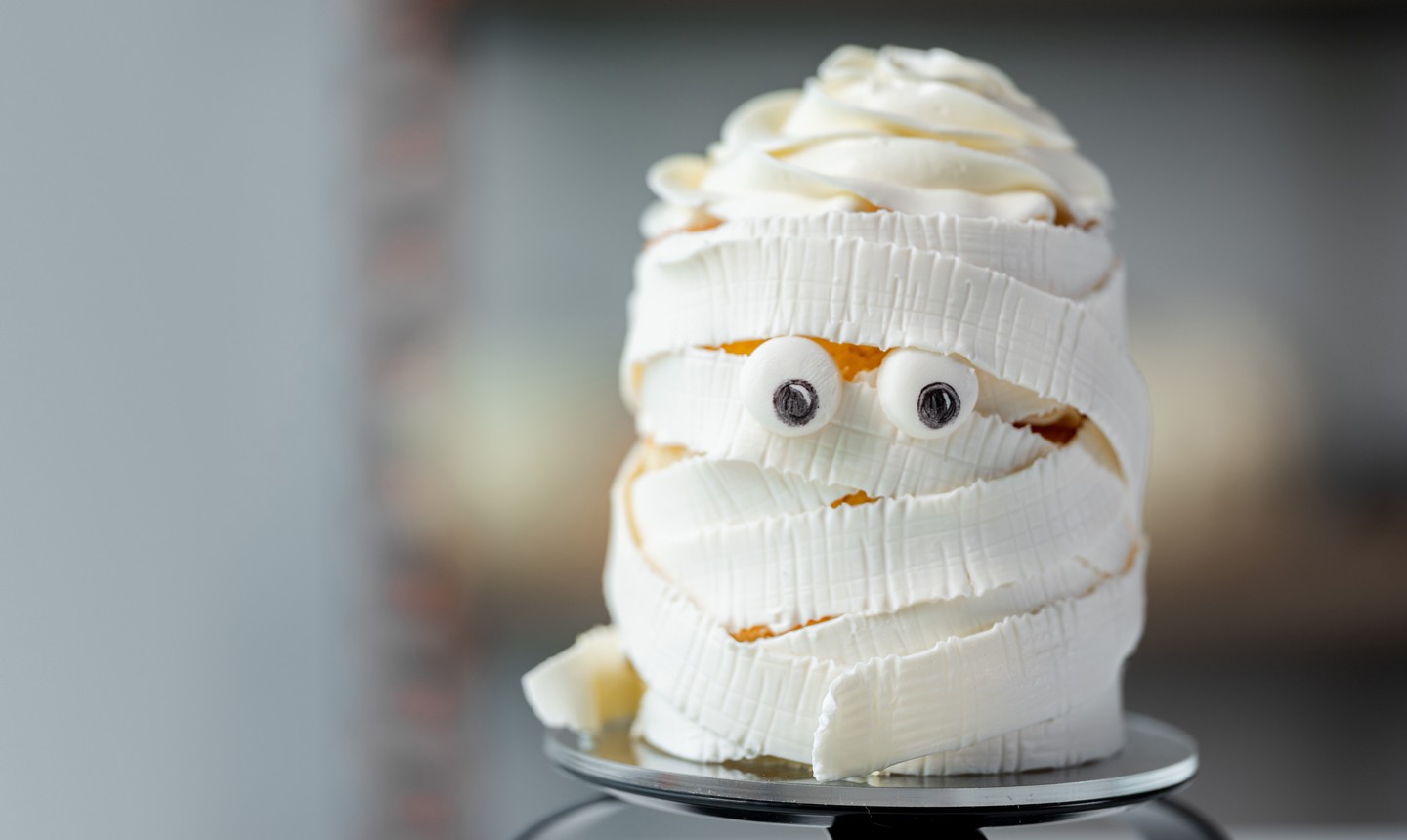 We call this a Halloween treat your own mummy would be proud of. And here's a secret — keep it under wraps! — they're quick and easy to make.
Mini Mummy Cake
Level: Easy
What You Need
1″ tall sheet cake
Buttercream (either American or Swiss Meringue work great)
3″ biscuit cutter
Smaller round cutter for the eyes
Modeling chocolate or fondant
Rolling pin
Ruler
Knife
Shell tool
Plastic wrap
Black edible marker
Instructions
1. Cut the Cake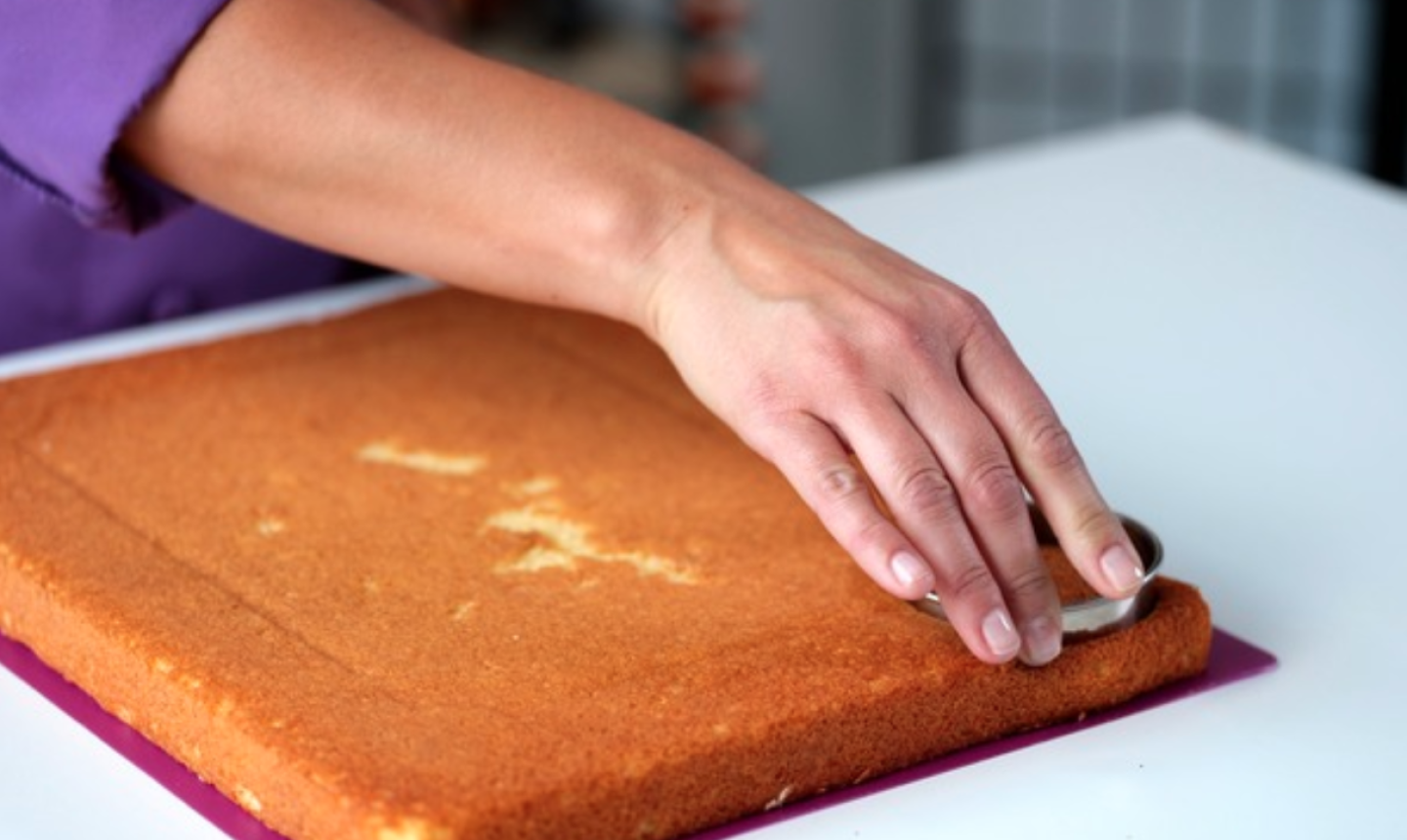 Once you have your 1″ sheet cake baked, use your 3″ biscuit cutter to cut out three circles of cake. Use buttercream to stack the cakes on top of each other. You can add more or less than three layers, but be careful not to stack your cake so high that it topples over.
2. Make Your Wraps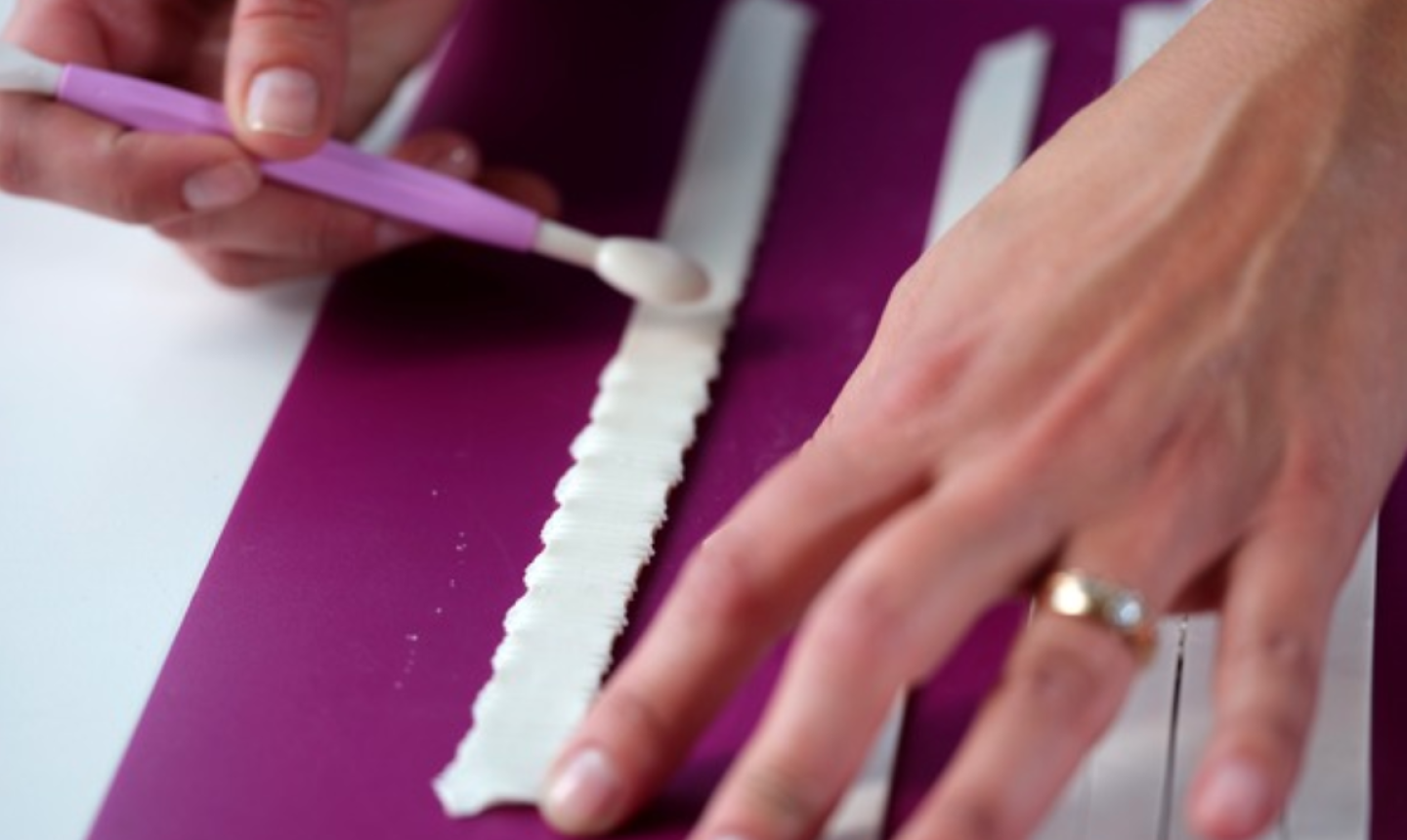 Roll out the white modeling chocolate or fondant (your choice!) to about ⅛" thick. Cut ½" wide strips. Use your shell tool to add texture to your mummy's wrappings: fray the edges and scratch up the bandages to make them look worn.
3. Roll Your Eyes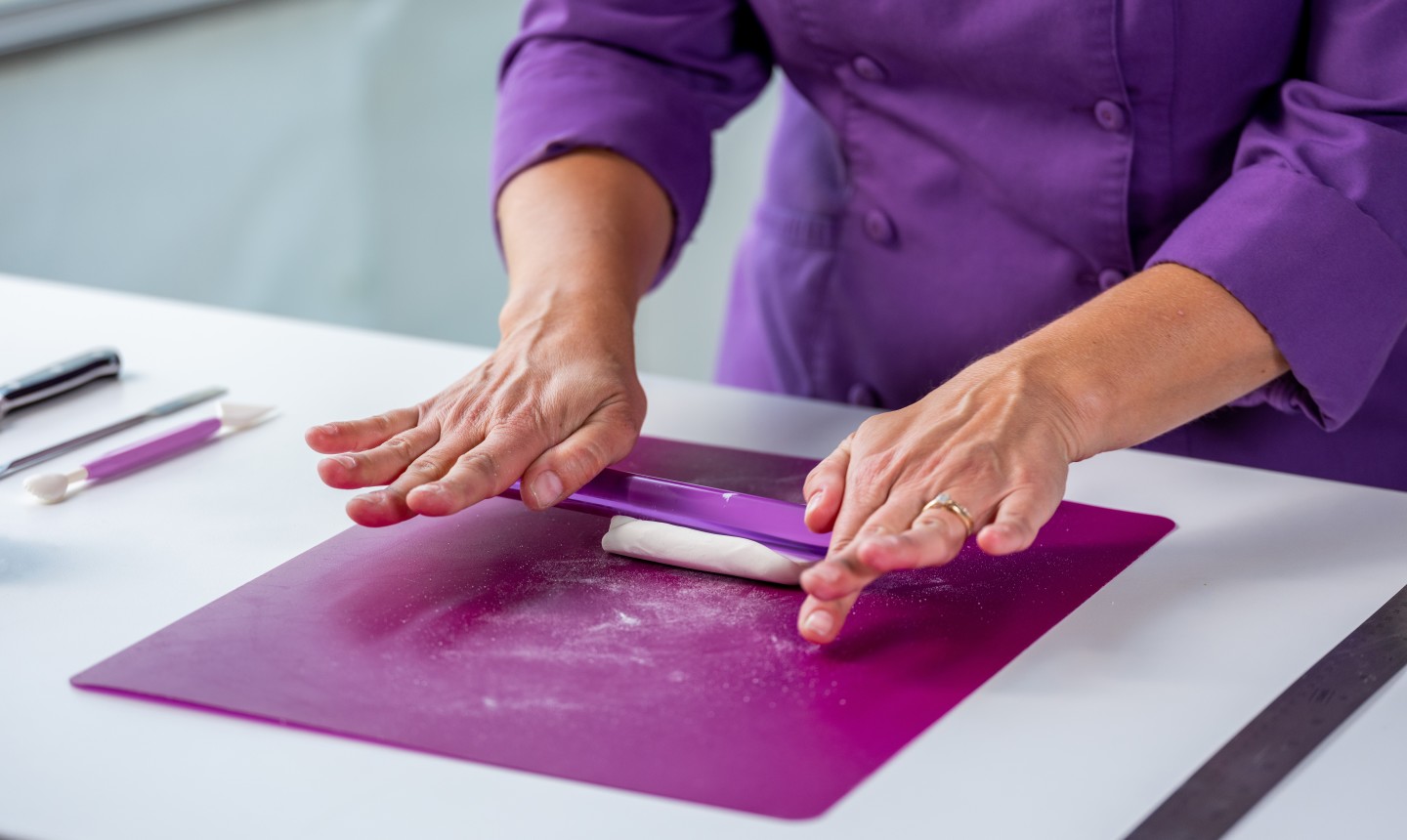 Now roll a separate piece of white chocolate or fondant to about ¼" thick. Cover the top with plastic wrap and use the small round cutter to cut out the eyes. The plastic wrap helps to round the edges of your cut and make the mummy's eyes more 3D. Use a black edible marker to color in the pupils.
4. Wrap It Up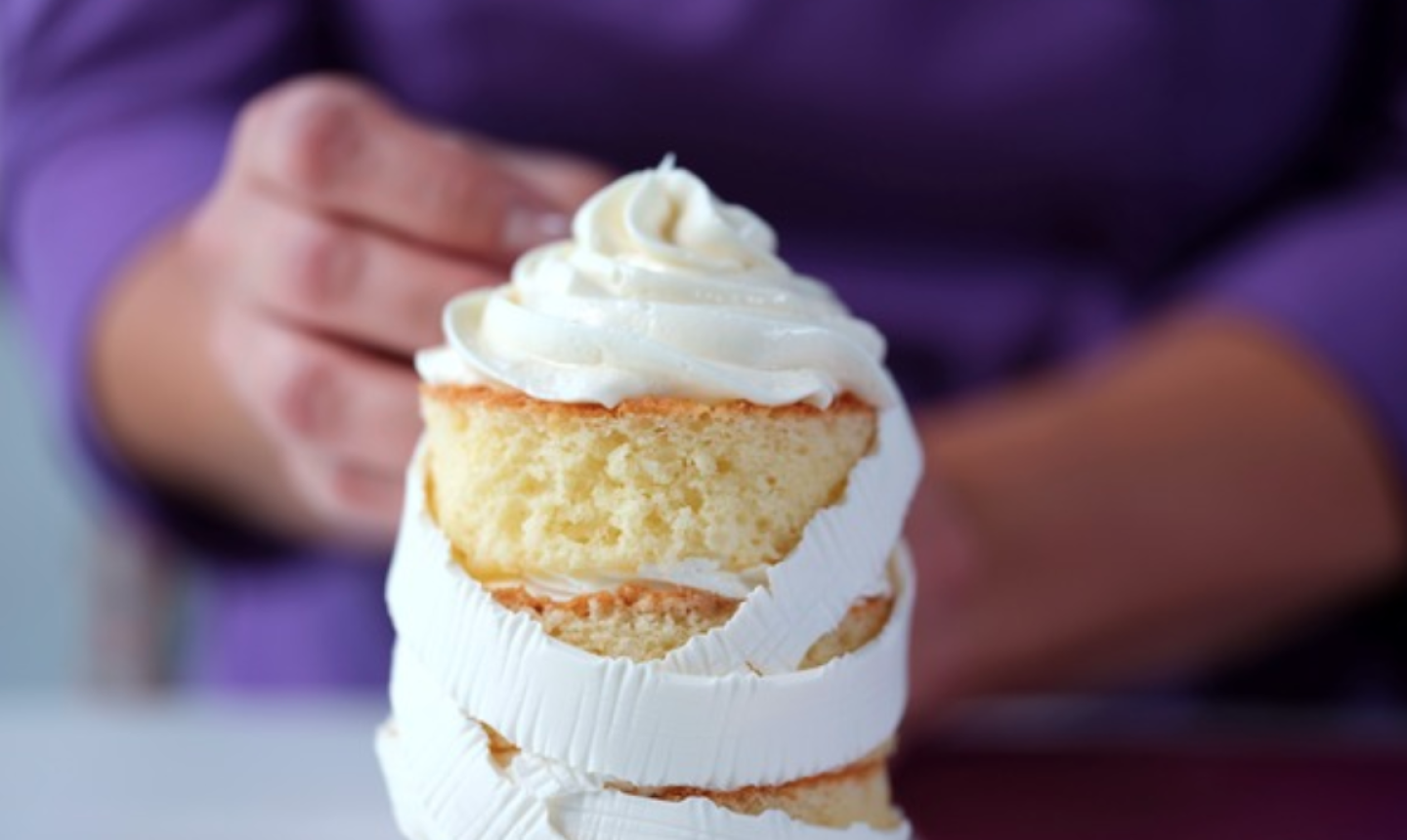 Top the mummy with white buttercream icing so it looks a bit like vanilla soft serve ice cream. Then wrap your strips of modeling chocolate or fondant around the cake, fastening each wrap in place with dabs of buttercream. Don't be frustrated if your mummy doesn't look perfect. After all — mummies are often a bit of a mess. Leave a few loose ends and imperfections.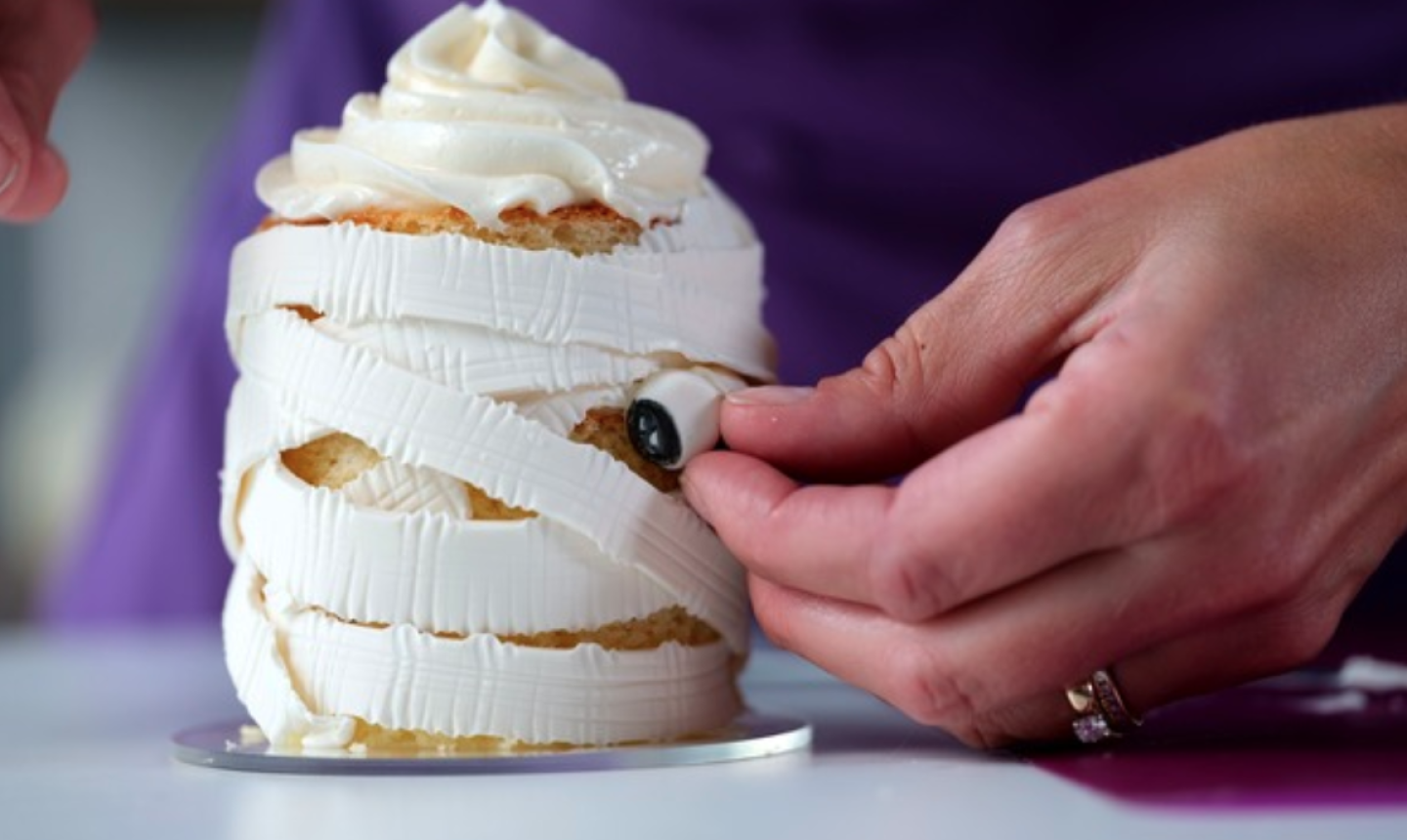 When your mummy is all wrapped up, secure the eyeballs with more buttercream. And that's a wrap!