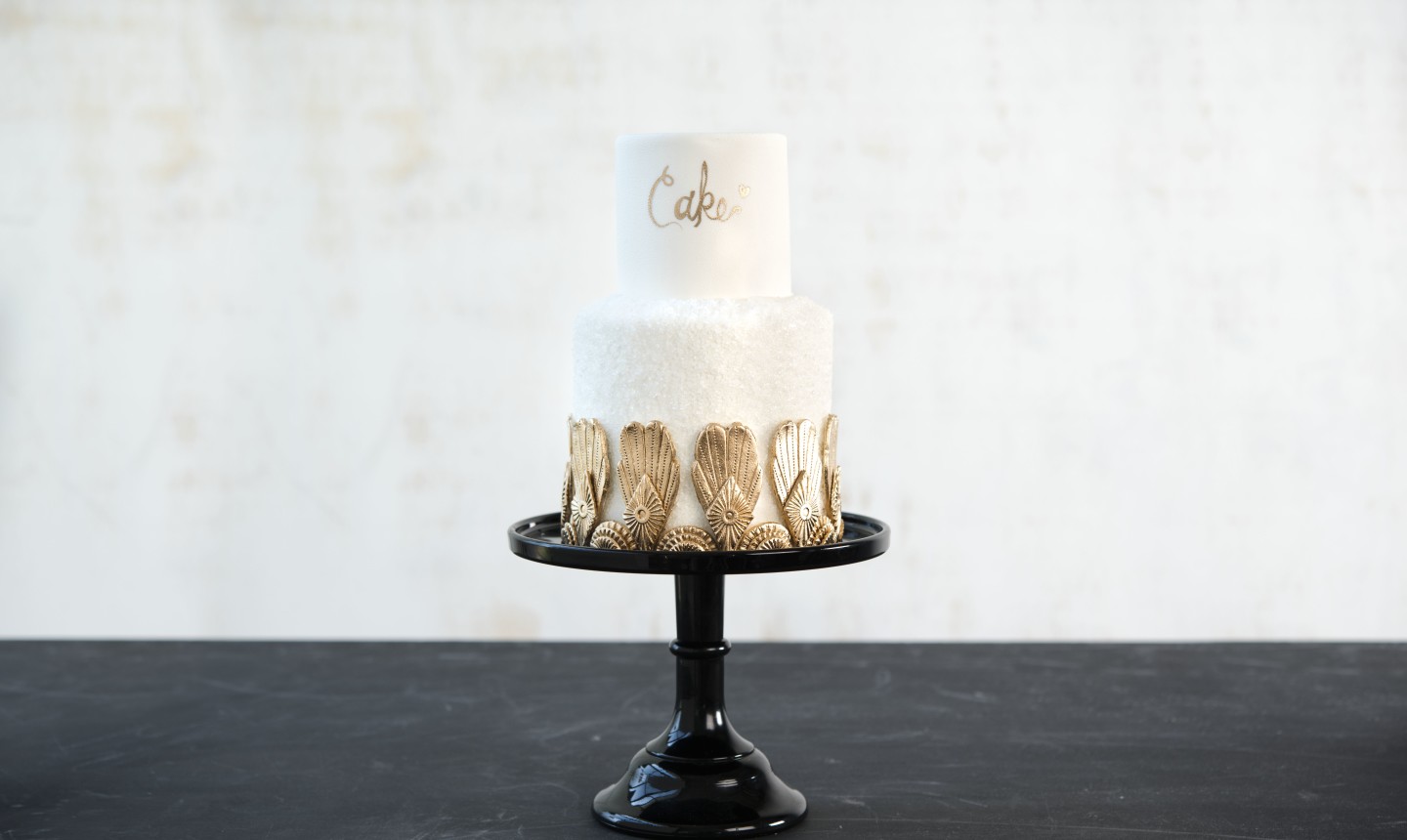 It's time to shine! These wedding cakes are (almost) as radiant as the happy couple thanks to extra special, shimmery, and metallic accents.
1. Break The Mold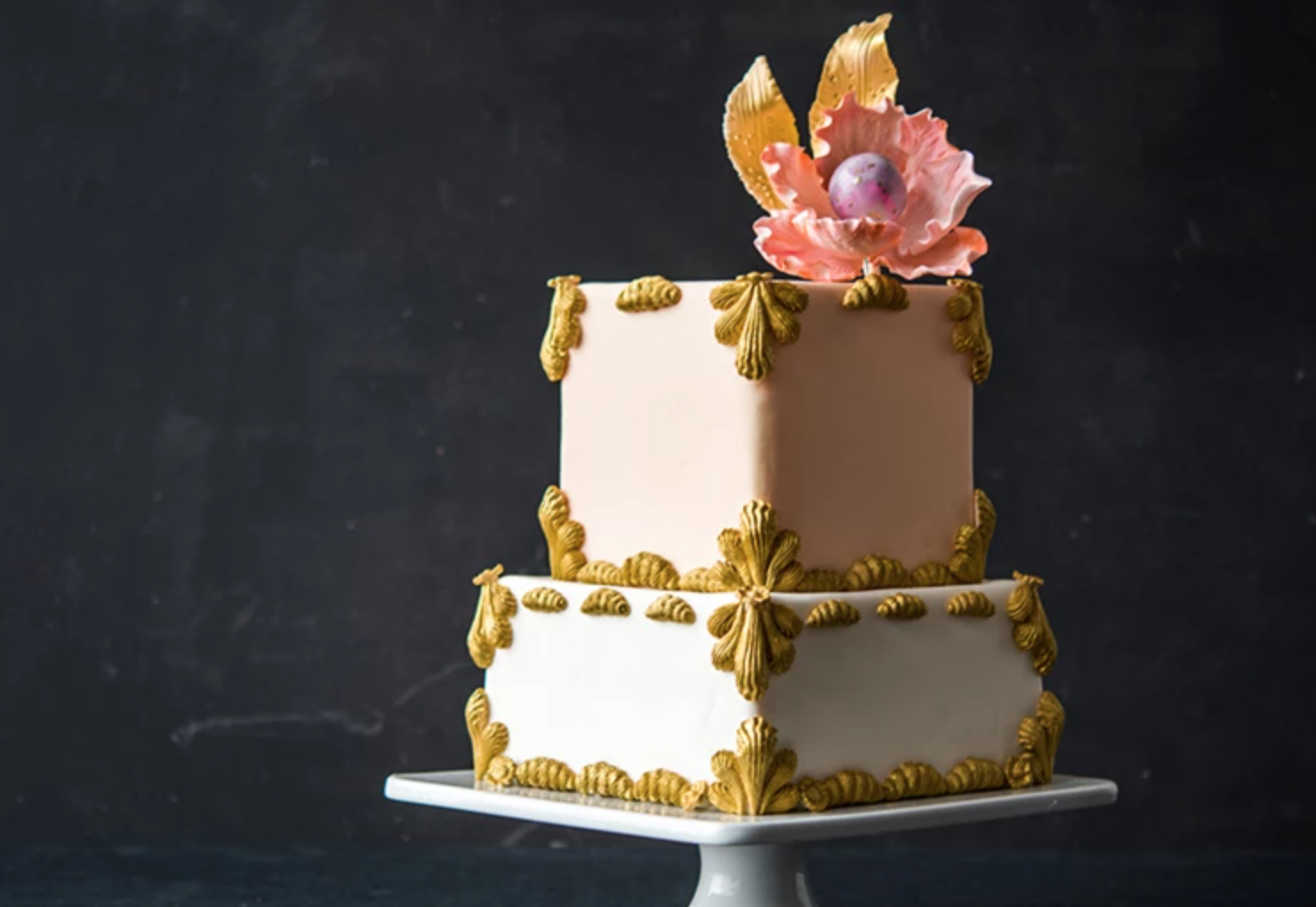 That's not piping you see! Joshua John Russell molded gum paste and then airbrushed all the pieces gold to make his intricate border — a great technique to try if the piping bag is not your friend. (Also to note: Under all that gold is a chocolate cake layered with espresso buttercream, and we're SO INTO IT.)
MAKE IT
2. Black Beauty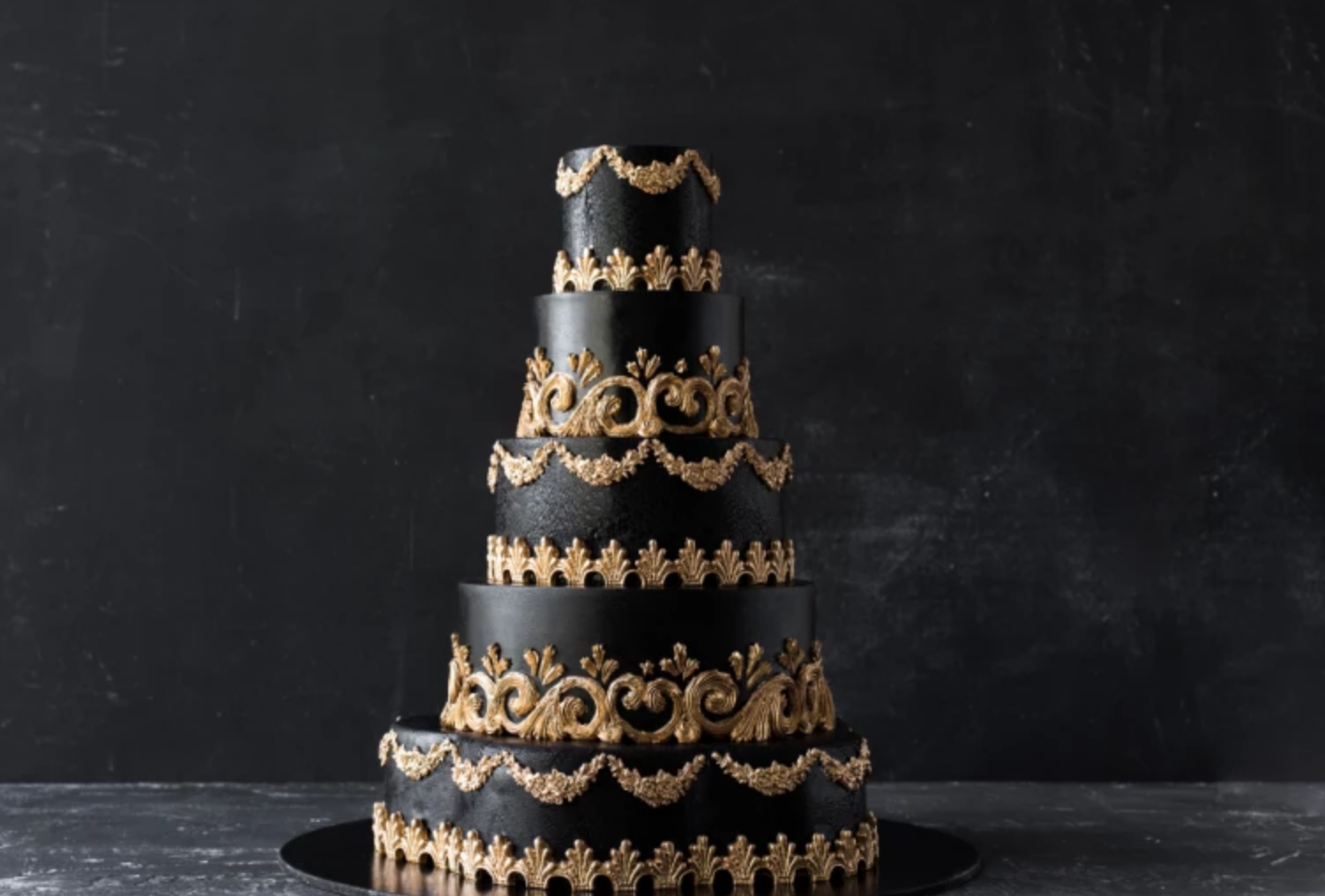 A black and gold wedding cake? If it looks this good, why they heck not! The crackled black fondant is decorated with a mix of gold royal icing piping and molded gold fondant. When working on a dark cake, dye your icing first (rather than painting it later) because any missed white spots will be super obvious.
MAKE IT
3. Go For The Gold (Leaf)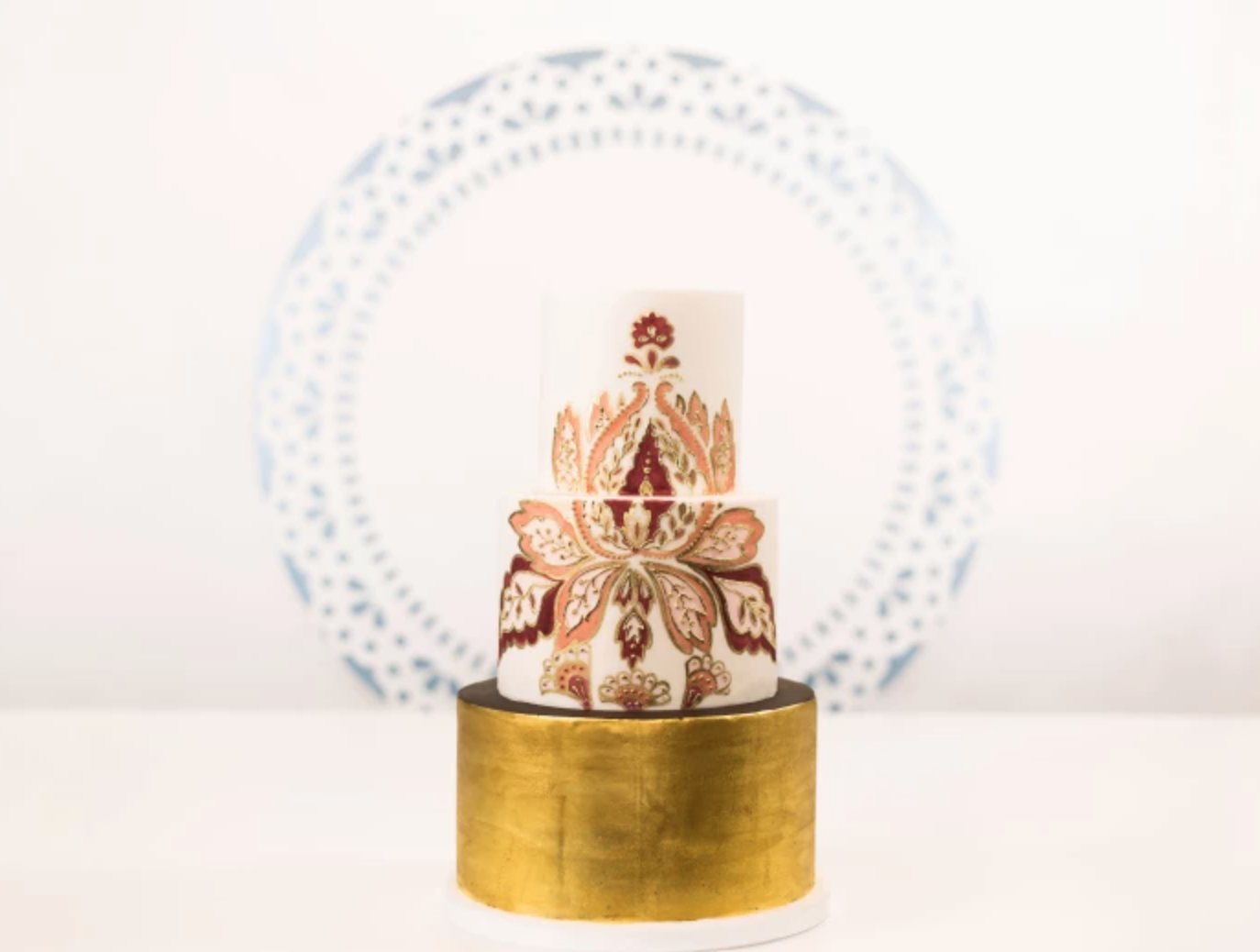 Yup, edible gold leaf is a thing! Simply attach it to fondant with a little water, then paint over it with luster dust for extra shimmer and shine. The gold piping on the top tiers' damask design takes this sparkler way over the top!
MAKE IT
4. Gatsby Approved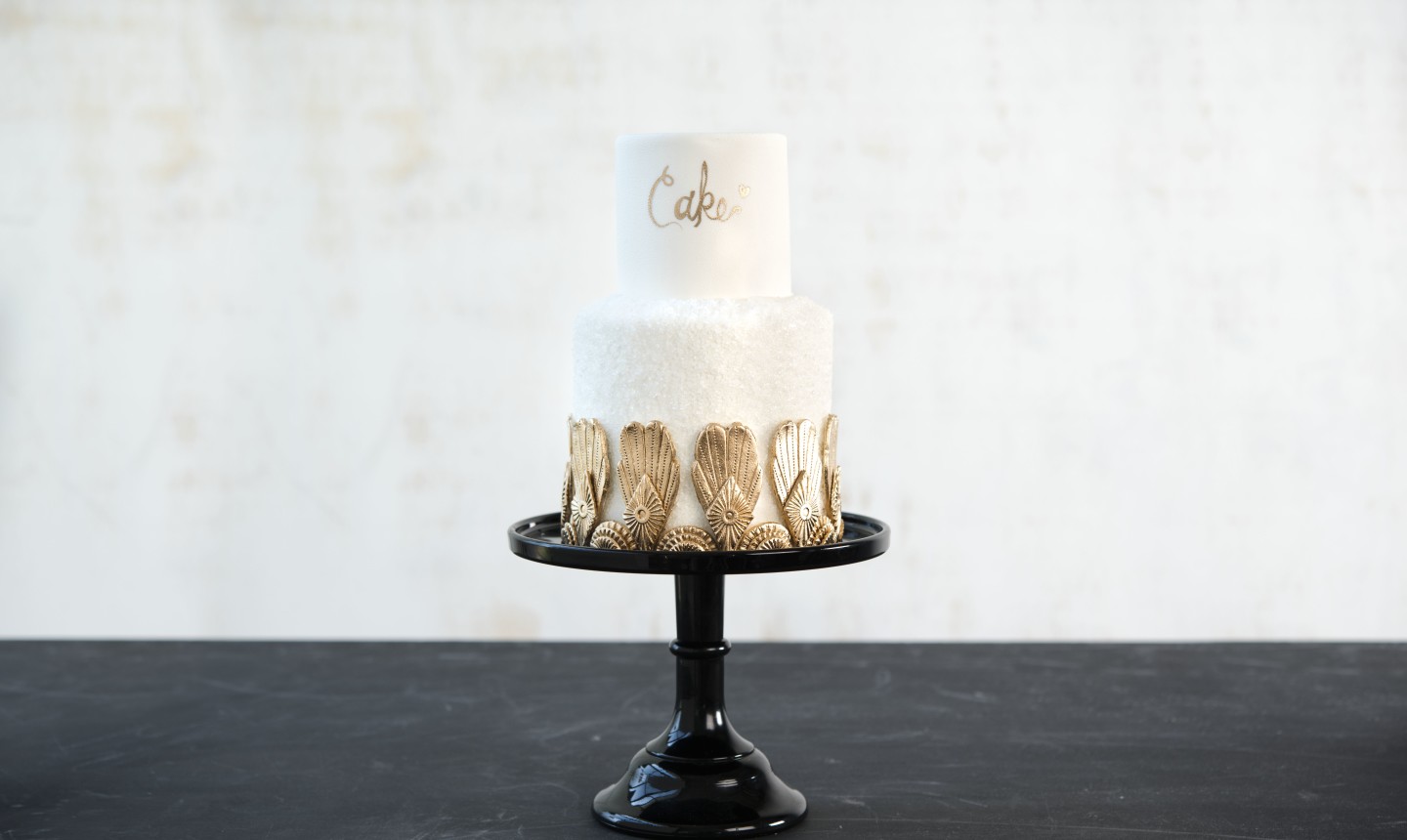 It doesn't get more old-school glam than Art Deco! To get the look, keep your fondant pretty thick before cutting it out for extra drama, then add texture with a veining tool, and color with hydrated luster dust. (Just don't forget to coat the whole lower tier in sparkling sanding sugar first.)
MAKE IT
5. History Lesson
Kintsugi, the Japanese art of repairing broken ceramics by fusing the shattered pieces together with molten gold, is (surprise!) all the rage on cakes right now. And we love, love, love it as a subtle metallic accent on a wedding cake. Add the "cracks" to still-wet fondant with a veining tool, then paint gold!
MAKE IT
6. Sequins Everywhere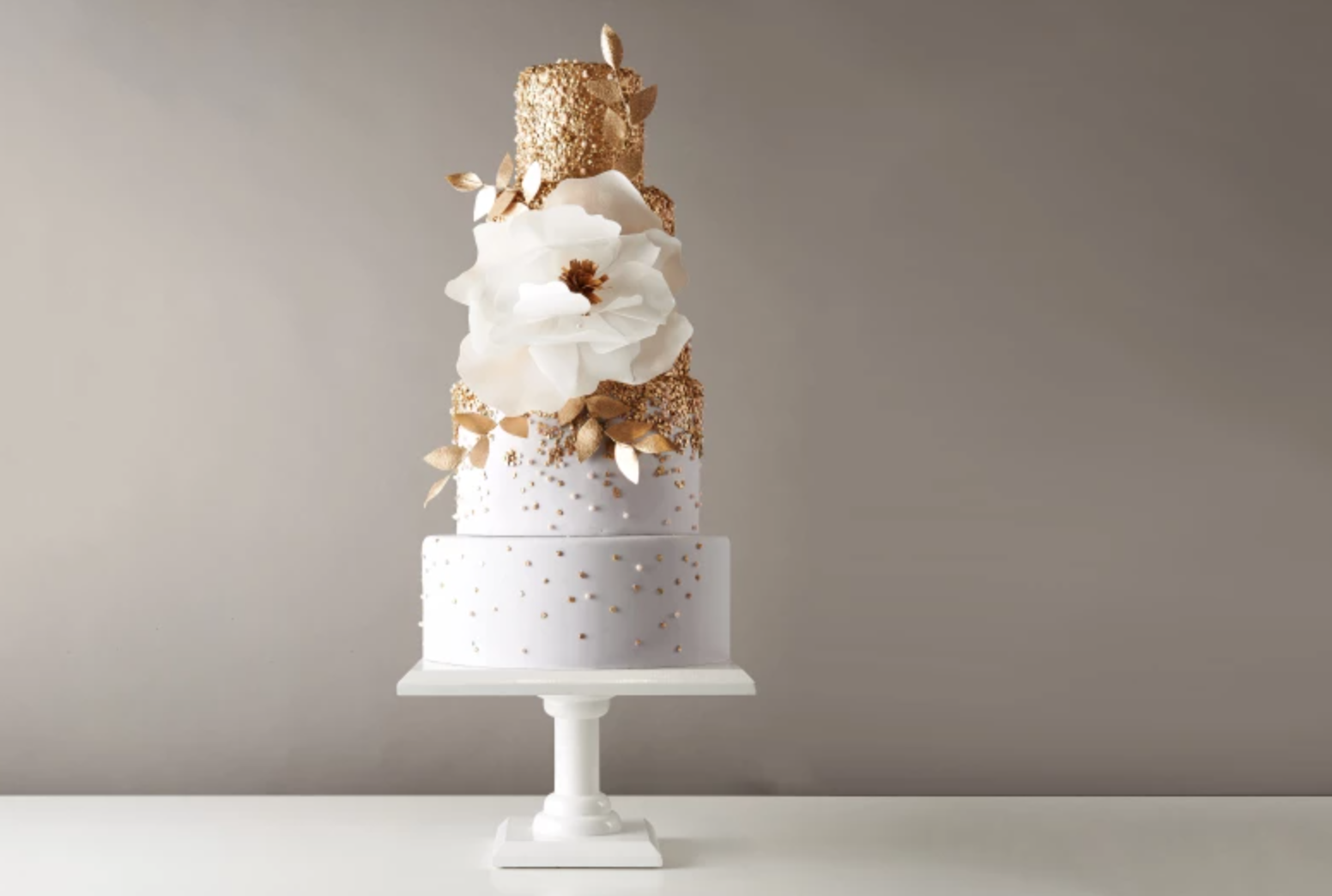 The secret to getting shimmery sequins is NOT to buy metallic gold ones, but rather use whatever you have (these were actually rainbow!), then paint 'em with luster dust. We also love how this cake carries the look of cascading sequins to the bottom tier — an effect inspired by high fashion!
MAKE IT