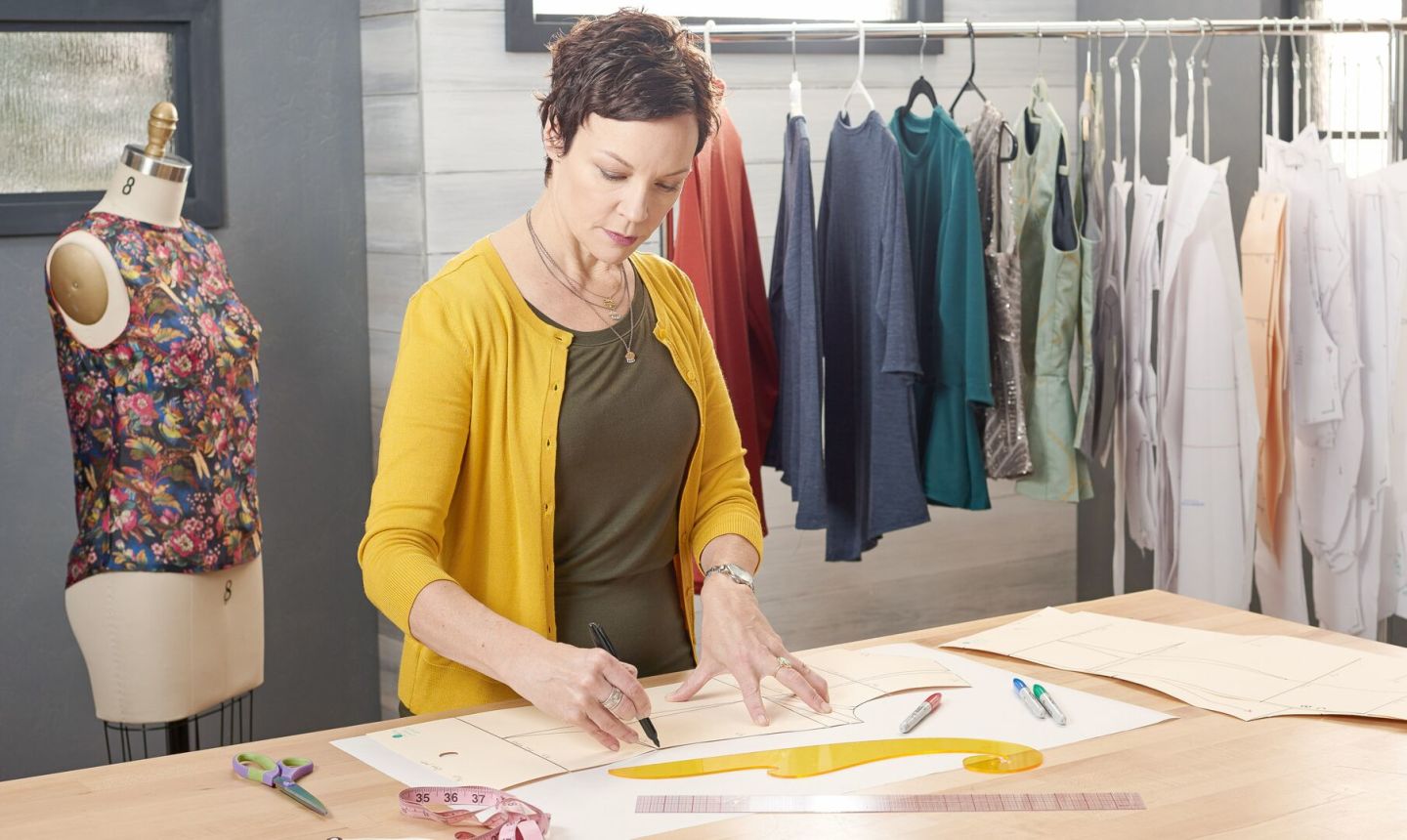 You love browsing, buying and using sewing patterns. And while making patterns may seem like a job for the pros, there's actually one pattern any home sewer can — and definitely should —make. It's called a sloper, and it's basically a generic pattern based on your measurements without any wiggle room, seam allowances or style. It's the building block of all patterns, helping you to not only sew clothes, but design them.
Significance of the Sloper
Like all patterns, a sloper is a 2D version of a 3D form. It represents the basic measurements of your body, almost like a second skin. A bodice sloper, for example, shows the length, width and shape of your torso, as well as the bust points and length of darts. It's not meant to be a garment, so movement or seams aren't factored in.
You can use a bodice sloper as the basis for creating a pattern for a top or jacket, or you can combine it with a skirt sloper (a fabric form of your waist, hips and thighs) to make a dress. A pants sloper is — you guessed it — the basis for any kind of pants pattern.
Good to Know: Commercial pattern producers use slopers that fit the "average" body shape, which explains why there's always work needed to make a store-bought pattern fit just right.
How to Make Your Own Sloper
You can buy a sloper kit from major pattern companies or draft your own from scratch. Once you try on your sloper and perfect the fit, you'll have a tangible record of what works on your body. You can then use the sloper to customize any pattern without needing to get out your tape measure. That's right: barring any major weight changes, you only to have to make a sloper once.
You can also play around with your sloper to create simple clothing designs. Once you have a skirt sloper, for example, you can make a sewing pattern for a skirt, adding room for movement, flare, pockets and seam allowances. No more searching for just the right pattern, and no fussing with fit. Next stop: Project Runway!
Good to Know: You can draft your own sloper from scratch with help from patternmaker Suzy Furrer in our class, Patternmaking Basics: The Bodice Sloper.