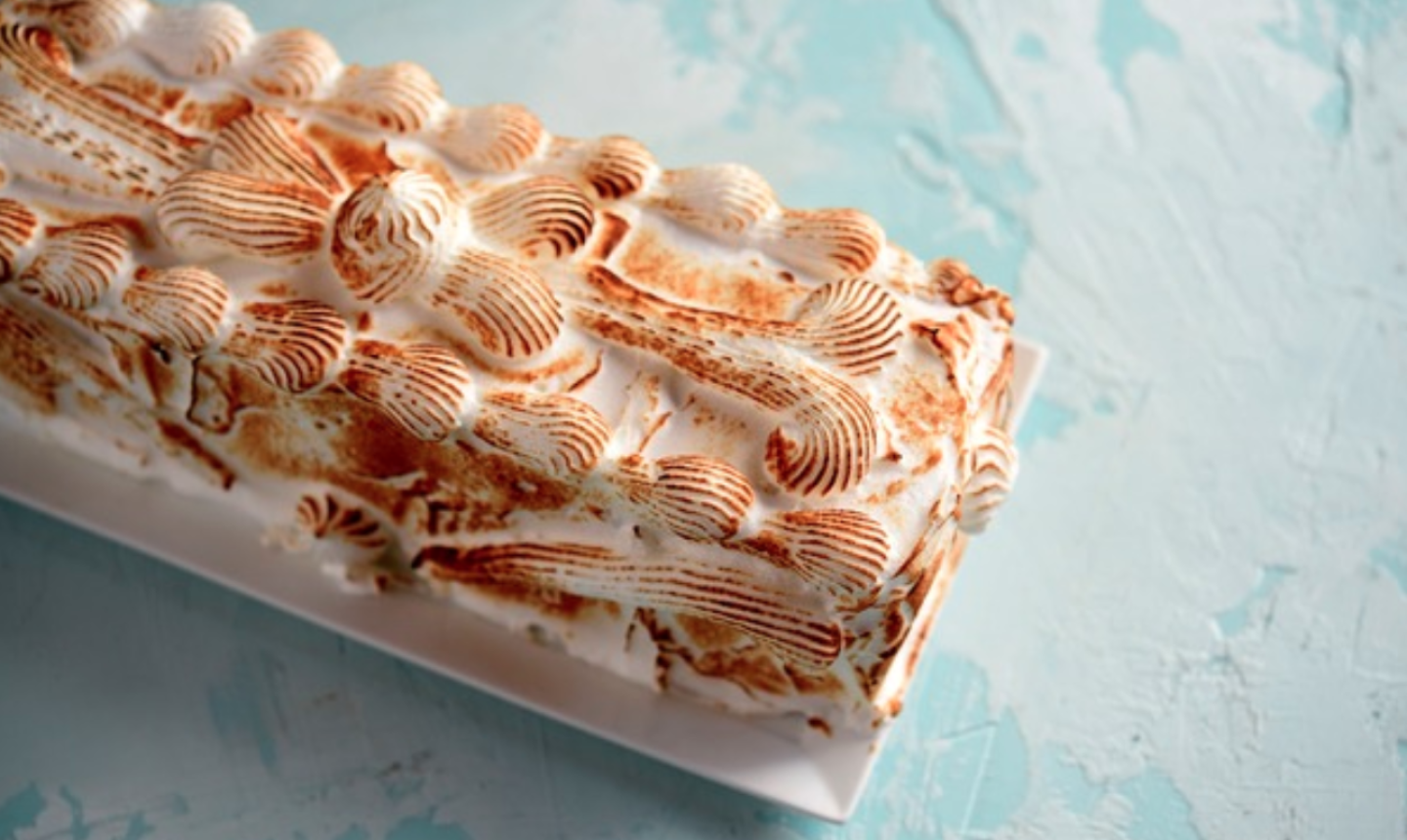 A party is the perfect time to show off your baking chops. But no one wants to get stuck fussing in the kitchen just as conversation's getting lively after dinner. Solution: Whip up a gorgeous dessert that can be made (mostly) ahead.
1. Love Your Lemons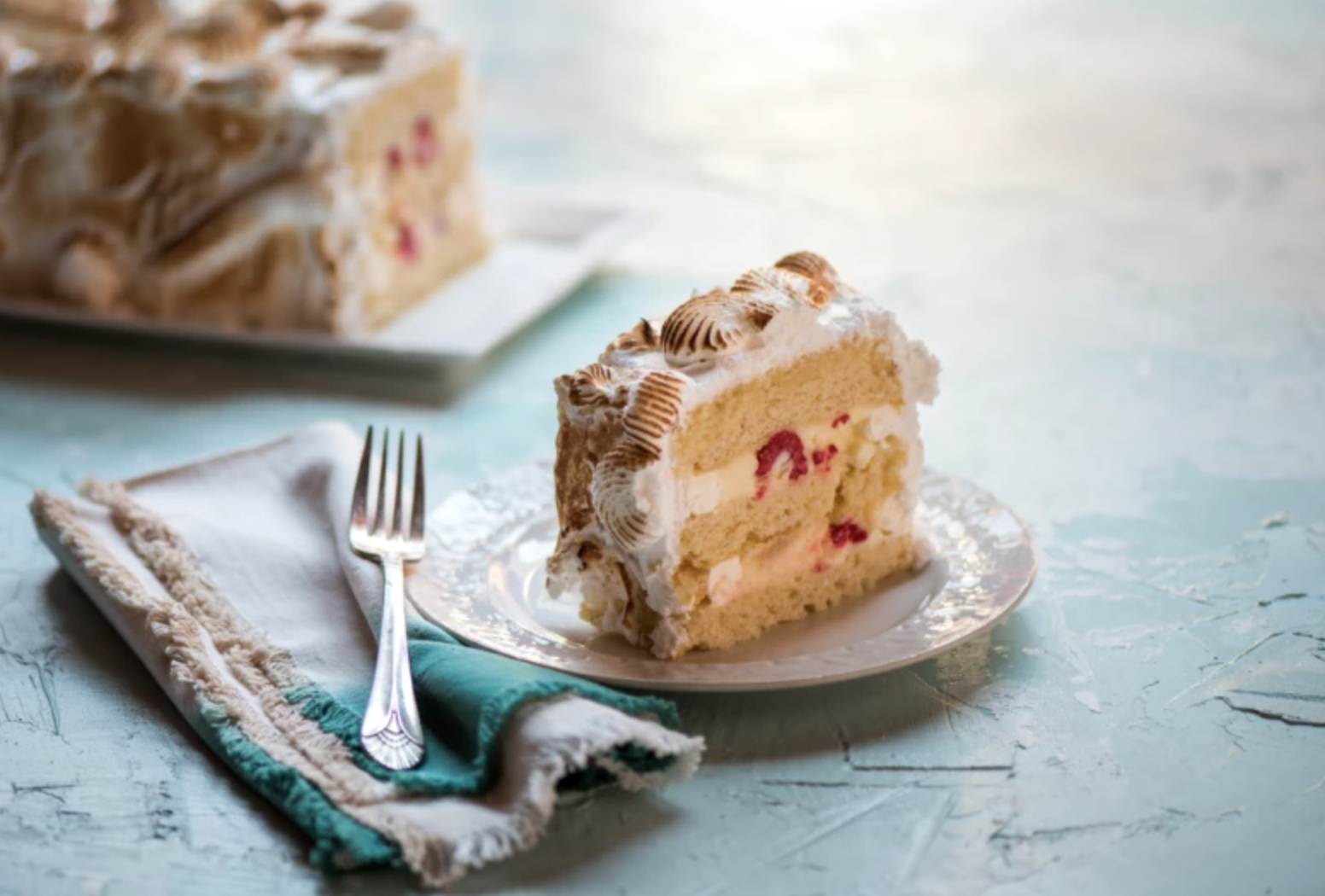 It's like lemon meringue pie … except it's a cake! Use a jelly roll pan to bake your cake so you can shape it into these long-and-narrow layers. Then stuff 'em with lemon curd filling and fresh raspberries. All of this can be wrapped and refrigerated until you're ready to add (and torch!) the meringue topping right before serving.
MAKE IT
2. Feeling French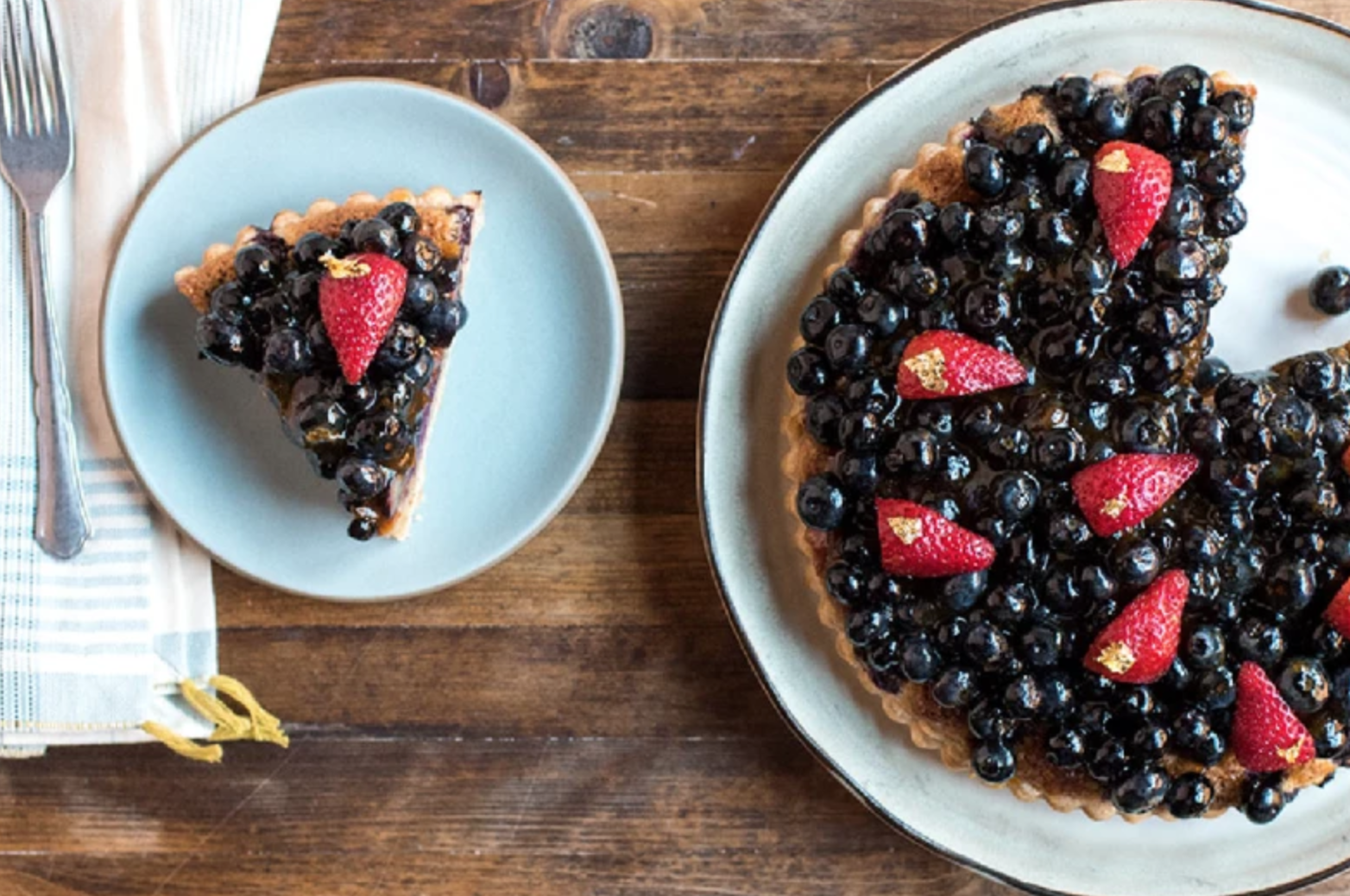 This Euro-style berry tart has a crumbly shell that's all about the butter … mix it in at room temperature until the texture looks almost like sand! (You DON'T want to leave chunks like you do in a pie crust.) Once you've got that done, freeze the shell for up to a month and just fill and bake day of!
MAKE IT
3. On A Roll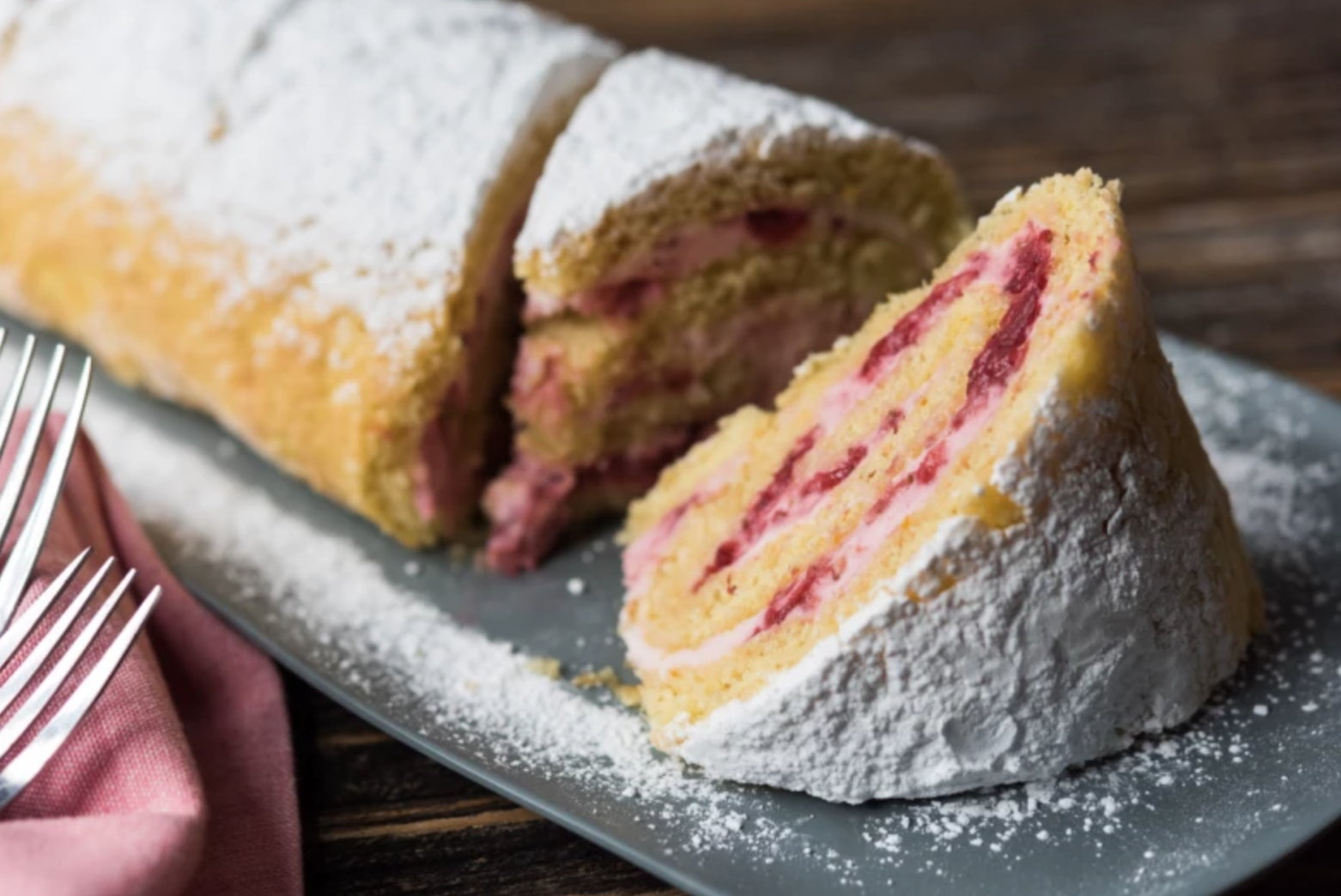 Once fully assembled, this cake needs to chill for 4-12 hours, so go ahead and make it the night before! The key to the perfect shape is rolling it up before you chill it so it won't crack. Once the cake cools down, you can unroll it, fill it, and roll it again with no problem.
MAKE IT
4. Pecan Perfection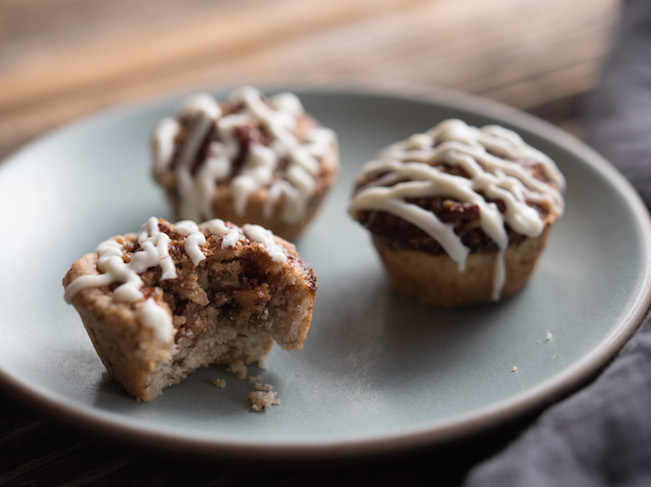 Sweet, slightly salty … and totally addictive! This classic holiday pie is better in bite-sized form (and a totally acceptable dessert any time of year). Plus, these cuties last in the fridge for up to 5 days or in the freezer for 3 months. Now if you could only wait that long to eat 'em.
MAKE IT
5. Scream For Ice Cream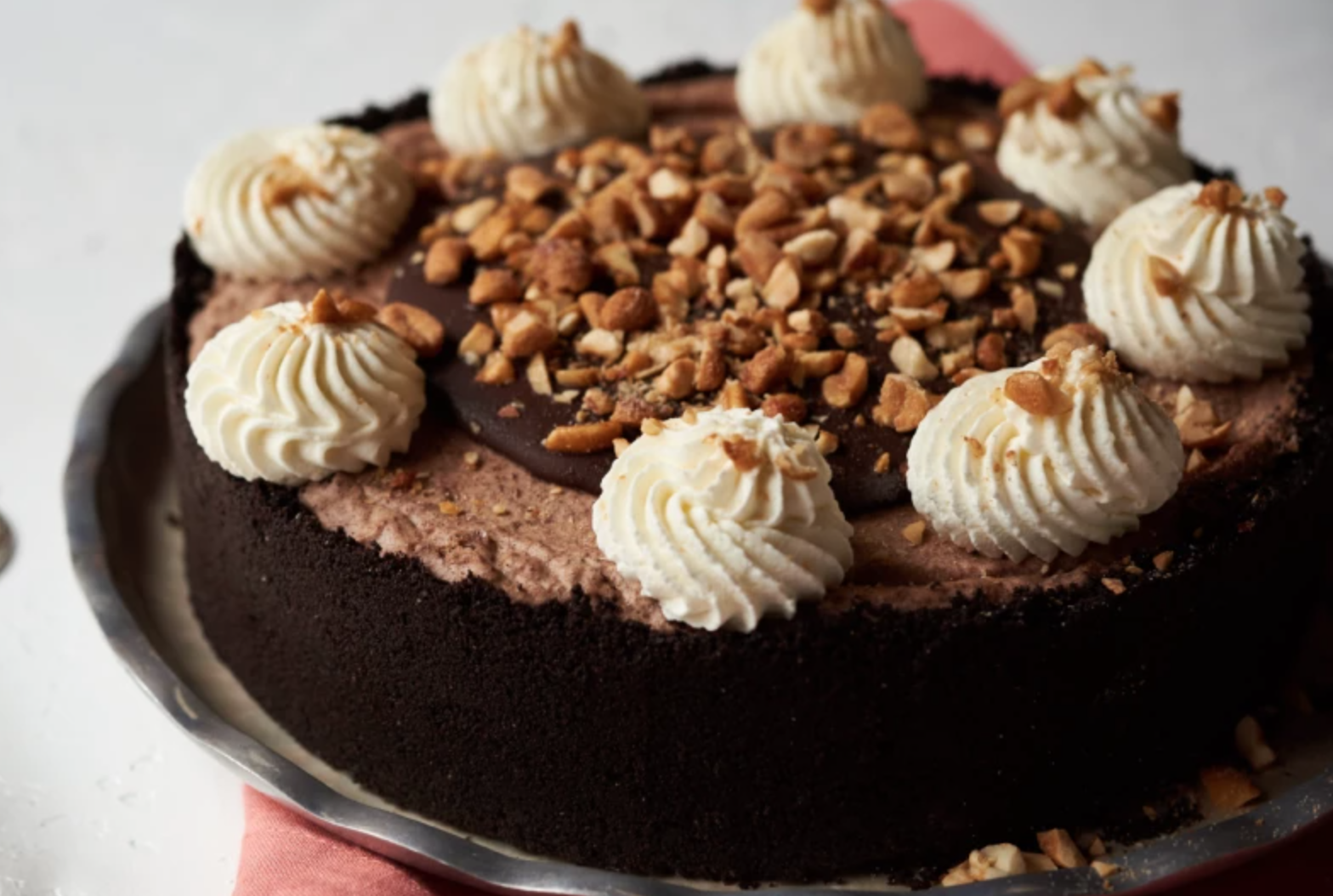 Set it and forget it! Layer up all this chocolatey goodness —including the no-machine coffee ice cream — and then stick it in your freezer until you're ready to serve. (It'll still taste perfect for two weeks!)
MAKE IT
6. Pumpkin Mania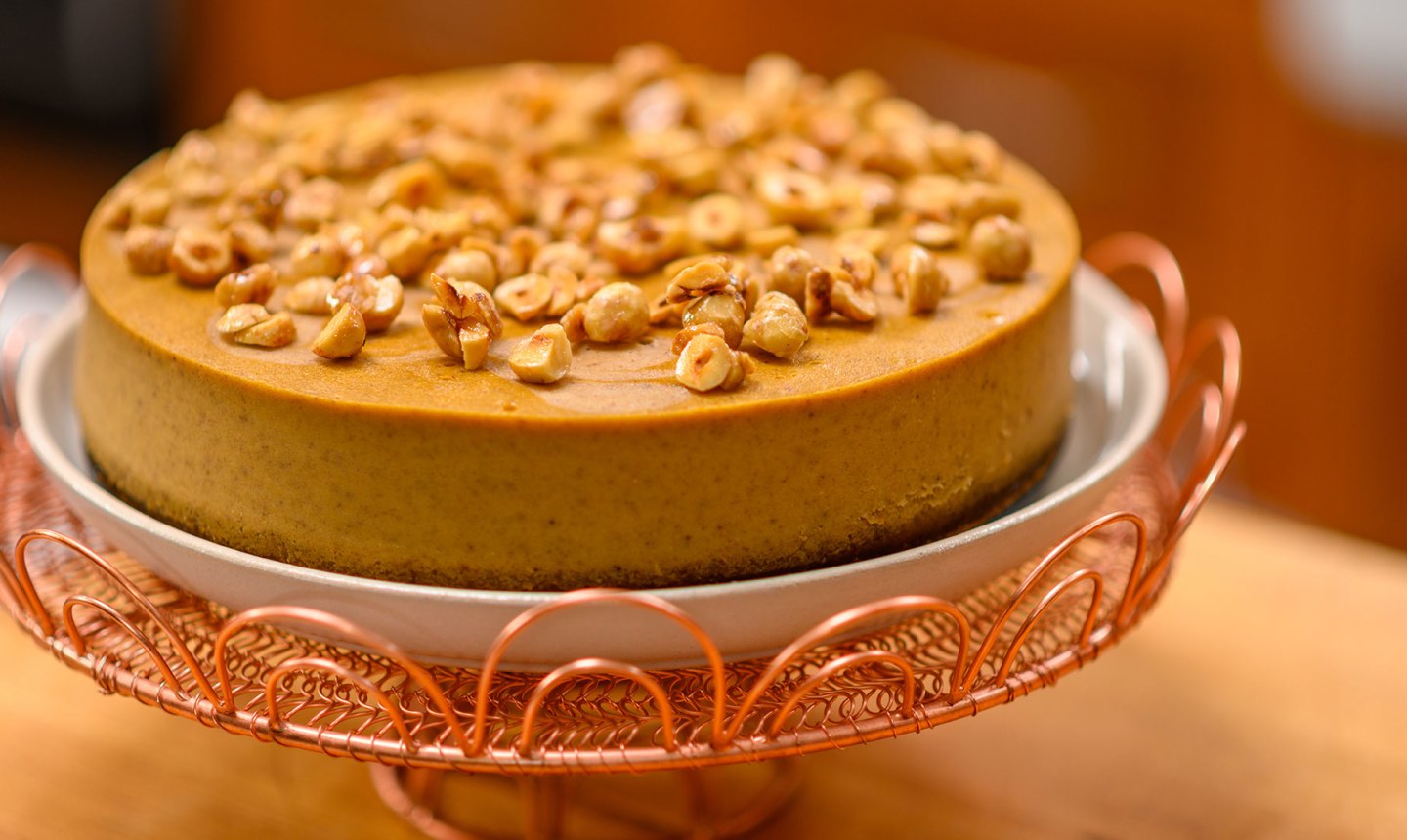 With a hazelnut crust and candied hazelnut topping, this dessert is far from basic (and can be made the day before, woot woot!). Whip up the classic cheesecake filling, then reserve about half a cup before adding the pumpkin. You'll use it later to make a pretty marble design!
MAKE IT
7. Boozy Chocolate, FTW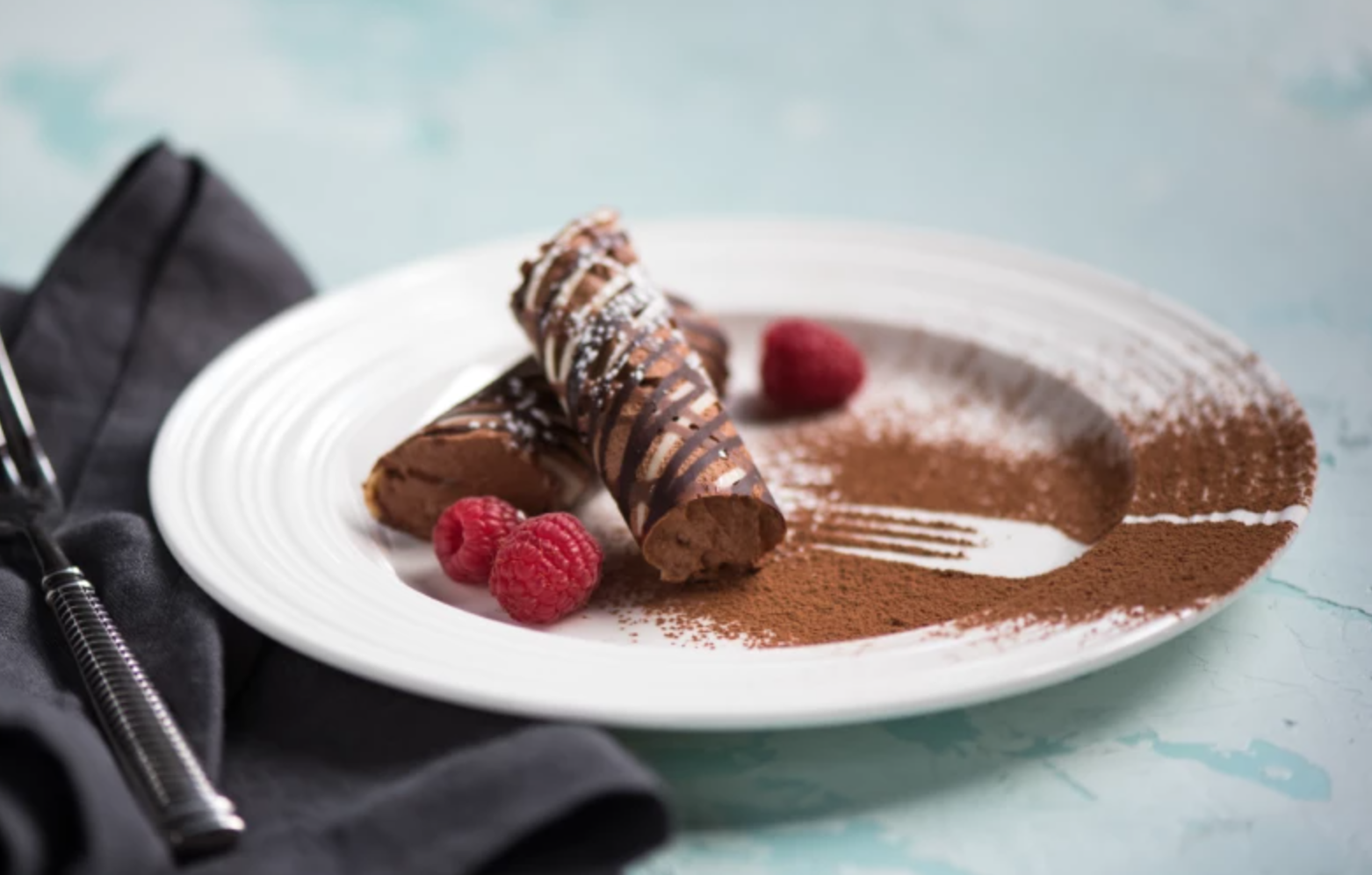 These pretty chocolate lattice shells are great, of course, but it's what's inside that counts: Fold meringue into melted chocolate, then add whipped cream and bourbon for a mousse filling that's truly extra. Bonus: Fill 'em then freeze 'em for up to two weeks.
MAKE IT