When I want to make something that looks a bit more special than your average cookie, I often pick French madeleines. As long as you have the shell-shaped pan, madeleines are actually quite easy to make. In fact, the base recipe is the perfect candidate for all kinds of flavor variations.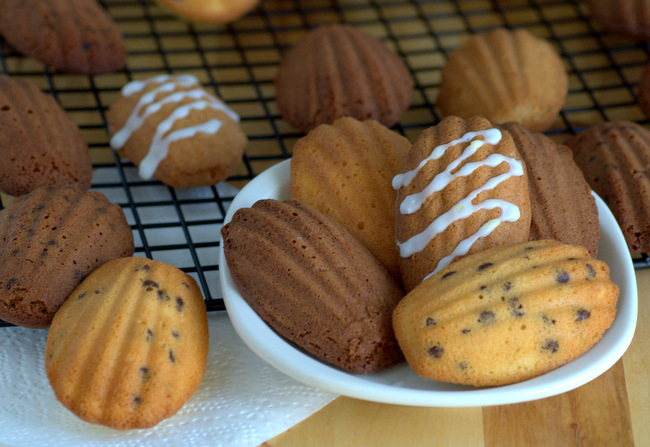 Madeleines are made with a sponge cake batter.
You'll start making the batter by beating sugar and whole eggs together until they've tripled in volume and become light in color. Then you'll mix flour into the eggs, along with flavorings, and fold in the butter as a final step.
Beating the eggs first builds up quite a bit of volume in the cakes, so the madeleines will rise well and have a nice shape. But the butter added at the end of the mixing is essential to tenderizing the cakes.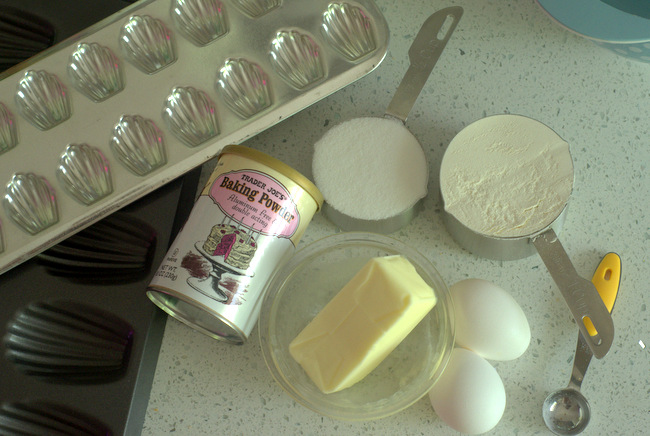 While a very traditional recipe will get all of its rise from the beaten eggs, I prefer to add a small amount of baking powder to my madeleines to help ensure that they rise properly. 
Do I need a special pan to make madeleines?
You will need a special pan to make madeleines, as the cakes simply aren't the same if they're not baked in the traditional shell shape.
The shell makes the cookies look beautiful, but it also gives them a slightly thicker base and thinner top. The base tends to be softer and more cake-y, while the top edge develops a delicate crispness as the cakes bake. In short, both the texture and the look of the cookies are tied to the pan. 
There are a variety of pans to choose from and I prefer nonstick, metal pans. They require less prep and are easier to get the cakes out of after baking.
Most pans let you bake a dozen cakes at once. Fortunately, madeleine batter can sit out at room temperature while you bake in batches, so you don't need to purchase multiple pans.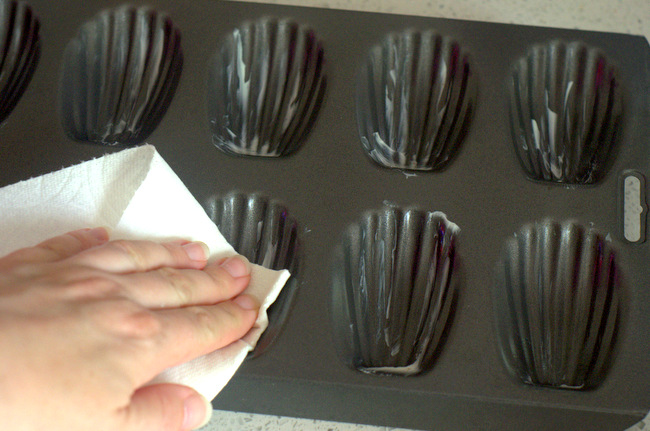 All madeleine pans should be buttered or greased before use. If you're using a non-nonstick pan, I recommend both greasing and flouring your molds before dividing the batter into the cavities. 
Flavor variations for homemade madeleines
The recipe below makes a large batch of madeleines — 4 dozen of them! A larger batch like this means that you can divide the batter up into smaller bowls to make a variety of different flavors at once.
If you prefer a smaller batch, simply divide the recipe in half. As I noted before, the batter can sit out at room temperature, so don't worry if you have to bake in batches to get all of the cakes baked.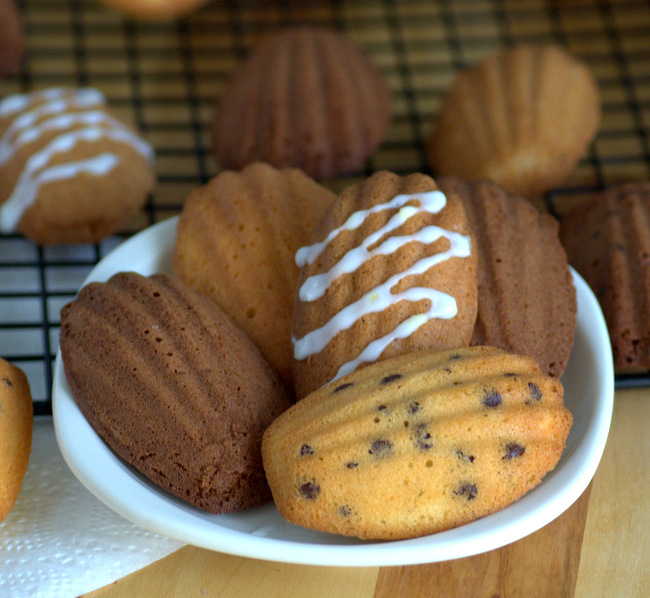 Lemon madeleines
Add 1 tbsp lemon zest to the batter along with the vanilla extract. Finish madeleines with a glaze of lemon juice and powdered sugar. 
Chocolate madeleines
Replace ¼ cup of all-purpose flour with¼ cup unsweetened cocoa powder and continue with recipe as written. 
Chocolate chip madeleines
Fold ¾ cup mini chocolate chips, or finely chopped chocolate, into the batter before dividing it into madeleine pans.
Cinnamon spiced madeleines
Add 1½ teaspoons ground cinnamon to batter along with all-purpose flour. 
Toasted almond madeleines
Add ¼ teaspoon of almond extract to the batter, then fold ¾ cup finely chopped, toasted almonds into the batter before dividing it into madeleine pans.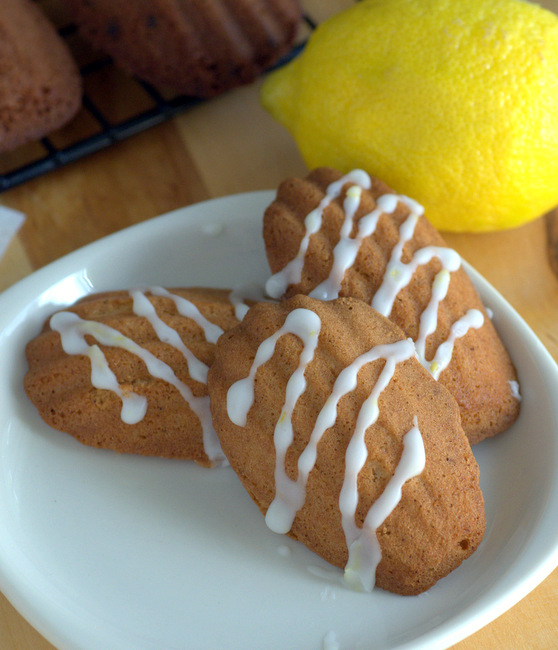 Classic French madeleines recipe
Makes 4 dozen madeleines
Ingredients:
4 large eggs, room temperature
1-1/3 cup sugar
2 teaspoons vanilla extract
¼ teaspoon salt
2 cups all-purpose flour
¼ teaspoon baking powder
16 tablespoons butter (1 cup), melted and cooled
Step 1:
Preheat oven to 375 F. Lightly grease and flour your madeleine pans (unless you are using nonstick, in which case light greasing is all that is necessary).
Step 2:
In a large bowl, beat together eggs and sugar until smooth and thick, 1-2 minutes.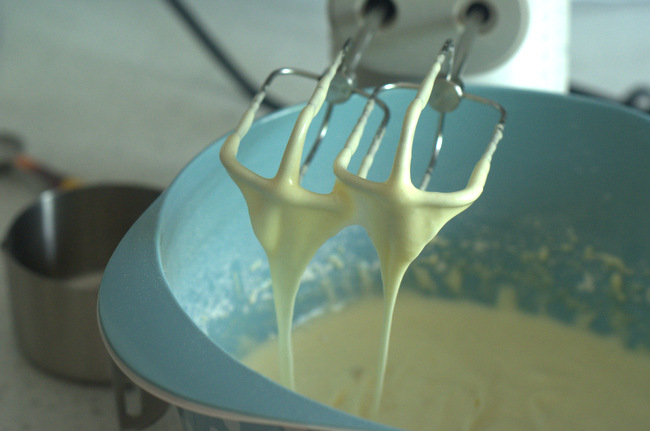 Add in vanilla and salt. Sift flour and baking powder into the bowl and mix until it is just combined, and no streaks of flour remain visible. 
Step 3:
Slowly add in the melted butter, streaming it in while you stir constantly (or mix at a low speed) and it is well combined.
Step 4
Place a heaping 1 tablespoon of batter into each cavity of your prepared pan, filling each cavity about ¾ full.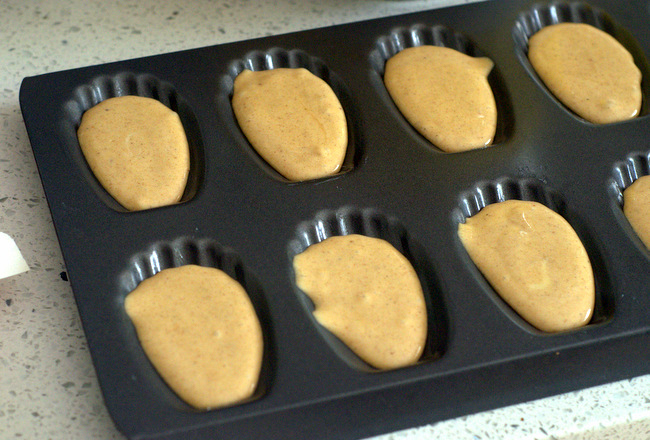 Bake for 12-14 minutes, until cookies are golden around the edges. Allow to cool for 1-3 minutes before removing from the pan. The cakes should slide right out.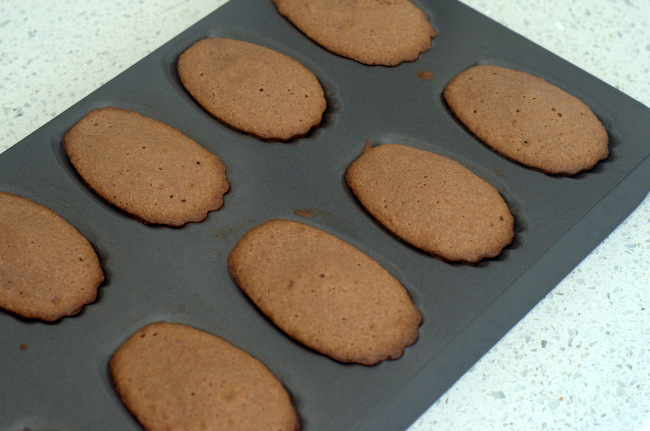 The pan should be cooled, re-greased and floured before filling it with more batter for another batch.