As you already know, Bluprint is a great resource for people who want to learn new craft techniques, and we offer a rich and robust collection of quilting classes for beginners and more advanced quilters alike.
The best thing about the Bluprint quilting classes is that they cover such a wide range of topics. Interested in traditional or modern quilt styles? We've got you covered. Want to learn how to quilt? Daunted by classic yet complicated-looking quilt patterns? Any one of Bluprint's 100+ quilting classes will get you on your way in no time!
To help you narrow down all your fabulous choices, we've put together a quick guide to recommended Bluprint quilting classes. If you're looking for your next quilting class but not sure where to start, check out these class descriptions and then get stitching!
Beginner level
Best for quilters who need to learn or practice basic quilting techniques and blocks.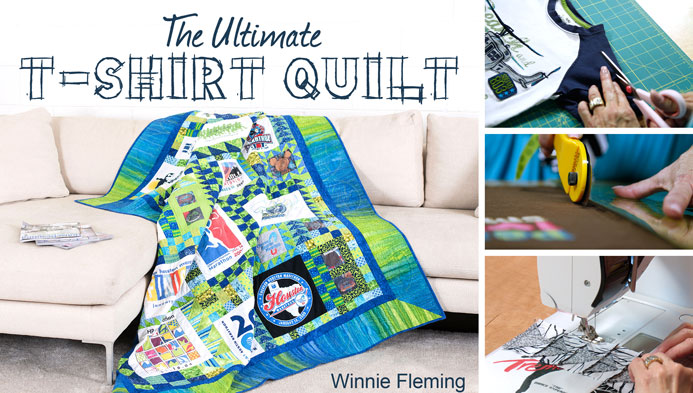 Make a quilt of memories from all of your old graphic tees! In The Ultimate T-Shirt Quilt, award-winning quilter Winnie Fleming will take you through the process of stabilizing your pieces and planning your quilt layout. Learn plenty of techniques you can apply to other quilting projects as well, such as sashing, borders and backing. Her modular approach gives students plenty of design options and takes you through the construction process from start to finish!
Enroll in the online Ultimate T-Shirt Quilt class here.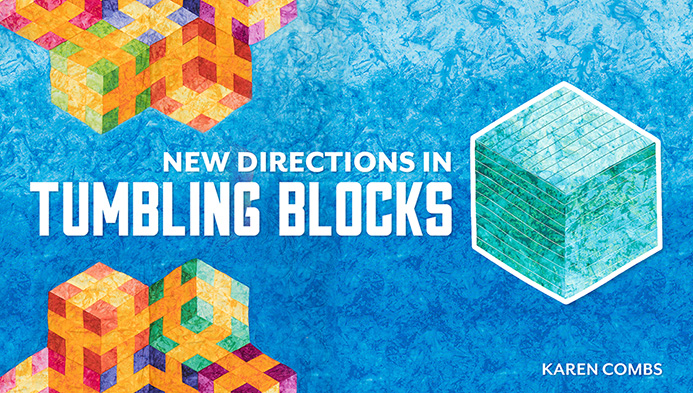 Have you ever seen quilts with three-dimensional shapes and wondered how quilters achieve that effect? Join Karen Combs in New Directions in Tumbling Blocks as she explains how to use color and value to create perfect 3-D cubes for a table runner and a nine-patch quilt. Though this is a beginner-level class, you'll also learn some more advanced techniques such as Y-seams and cutting perfect 60-degree diamonds. This is a perfect skill-building class, and you'll love the end result.
Enroll in the online  New Directions in Tumbling Blocks class here.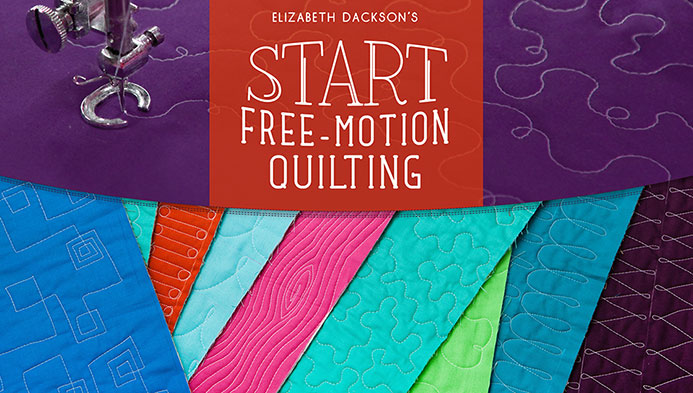 Do you wish you could learn how to free-motion quilt on your home machine? Start Free-Motion Quilting, with author and teacher Elizabeth Dackson, is the perfect course to finally get you quilting on your own. The course sets students up for success by explaining proper needles and threads, popular quilt designs, and troubleshooting techniques. In the process, Elizabeth includes three simple projects for you to quilt. This is a great class to get some serious quilting skills under your belt.
Enroll in the online  Start Free-Motion Quilting class here.

Sarah Fielke is a rock star in the quilting world for her work with folk-inspired design. In Big Techniques from Small Scraps, she shares some of her best techniques for making playful, improvisational quilts from small scraps of fabric. Learn a variety of approaches for bold quilting designs, such as needleturn appliqué, freeform curves, improv piecing and more. This course will have you stitching outside the box in no time!
Enroll in the online Big Techniques from Small Scraps class here.
Intermediate/Advanced Level
Ideal for quilters with basic experience who want to learn alternative approaches and refine their skills.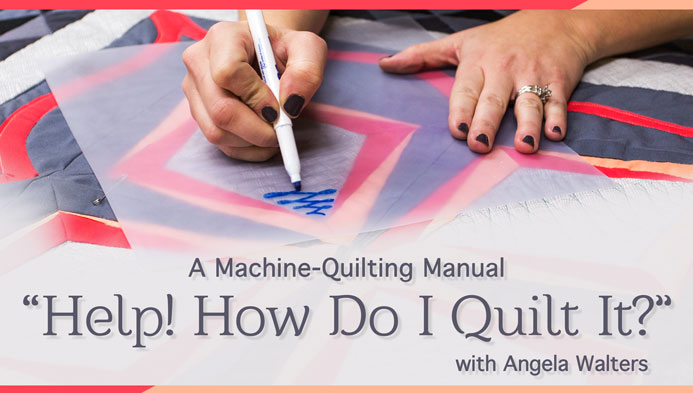 Join Angela Walters, one of the industry's leading free-motion quilters, as she discusses modern and beautiful ways to add texture and enhance the composition of your quilts. In "Help! How Do I Quilt It?" Angela provides tips and techniques for a variety of popular quilt tops such as medallions, samplers, and appliqué. You'll also learn how to "audition" a quilting design before making a commitment and how to apply popular quilting motifs.
Enroll in the online "Help! How Do I Quilt It?" class here.

Free-motion quilting not your thing? No problem! You can still create gorgeously quilted projects with just your home machine and your walking foot. Join Jacquie Gering in Creative Quilting with Your Walking Foot as she takes students on a tour of straight- and curved-line quilting techniques. From matchstick quilting to spirals and text (yes, really!), there are tons of possibilities for creativity!
Enroll in the online Creative Quilting with Your Walking Foot class here.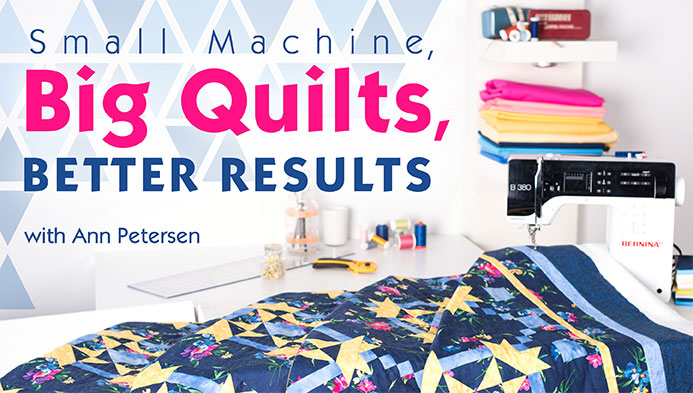 Think you can't quilt well on a small machine? Think again! In Small Machine, Big Quilts, Better Results, Ann Petersen shows students how to create bed-sized quilts on a home machine without a struggle. Learn stabilization and basting techniques, adapt long-arm patterns for a home machine, and brush up on the various methods used to conquer big projects bit by bit.
Enroll in the online Small Machine, Big Quilts, Better Results class here.

Join author and teacher Cheryl Arkison as she shows you incredible techniques to incorporate curves and circles into your quilting projects with confidence. Inset and Appliqué Circles by Machine will demonstrate techniques that create perfect inset circles and appliqué curves every time. You'll also learn slight variations for quarter- and half-circles as well as appliqué and reverse appliqué techniques.
Enroll in the online Inset and Appliqué Circles by Machine class here.
Have you taken any Bluprint quilting classes? Which favorites do you recommend?