Valentine's Day is for recognizing the ones you love, and what better way to do so than through the craft you adore? Cast on and stitch these knits for your favorite people in honor of all those warm and fuzzy feelings.
1. Fingerless Heart Gloves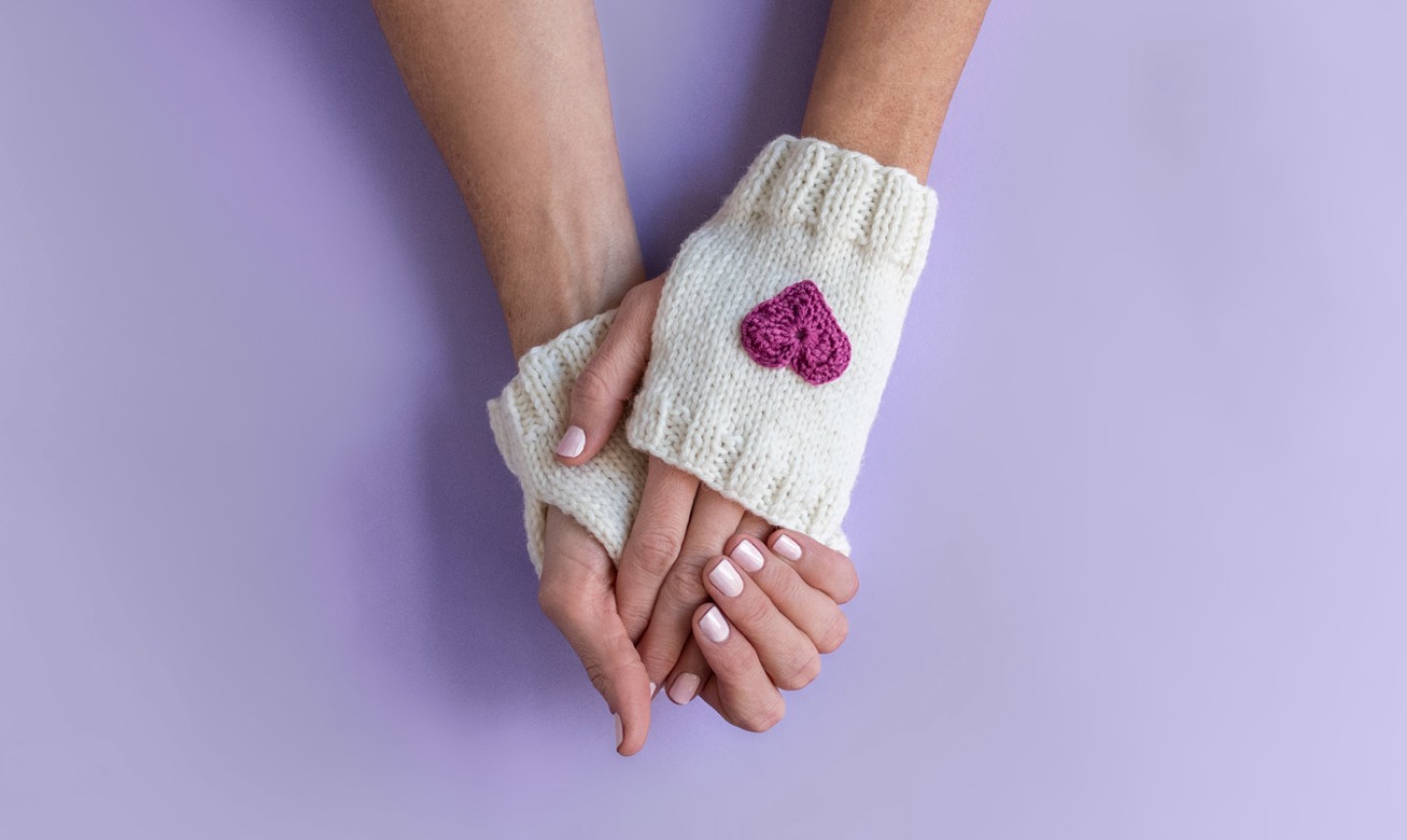 Follow a simple mitts pattern, then embellish your new hand-warmers with crochet or embroidery. Hearts and flowers are obviously fitting for V-Day, yet still look cute enough to wear year-round.
MAKE IT
2. Heart-Shaped Dishcloth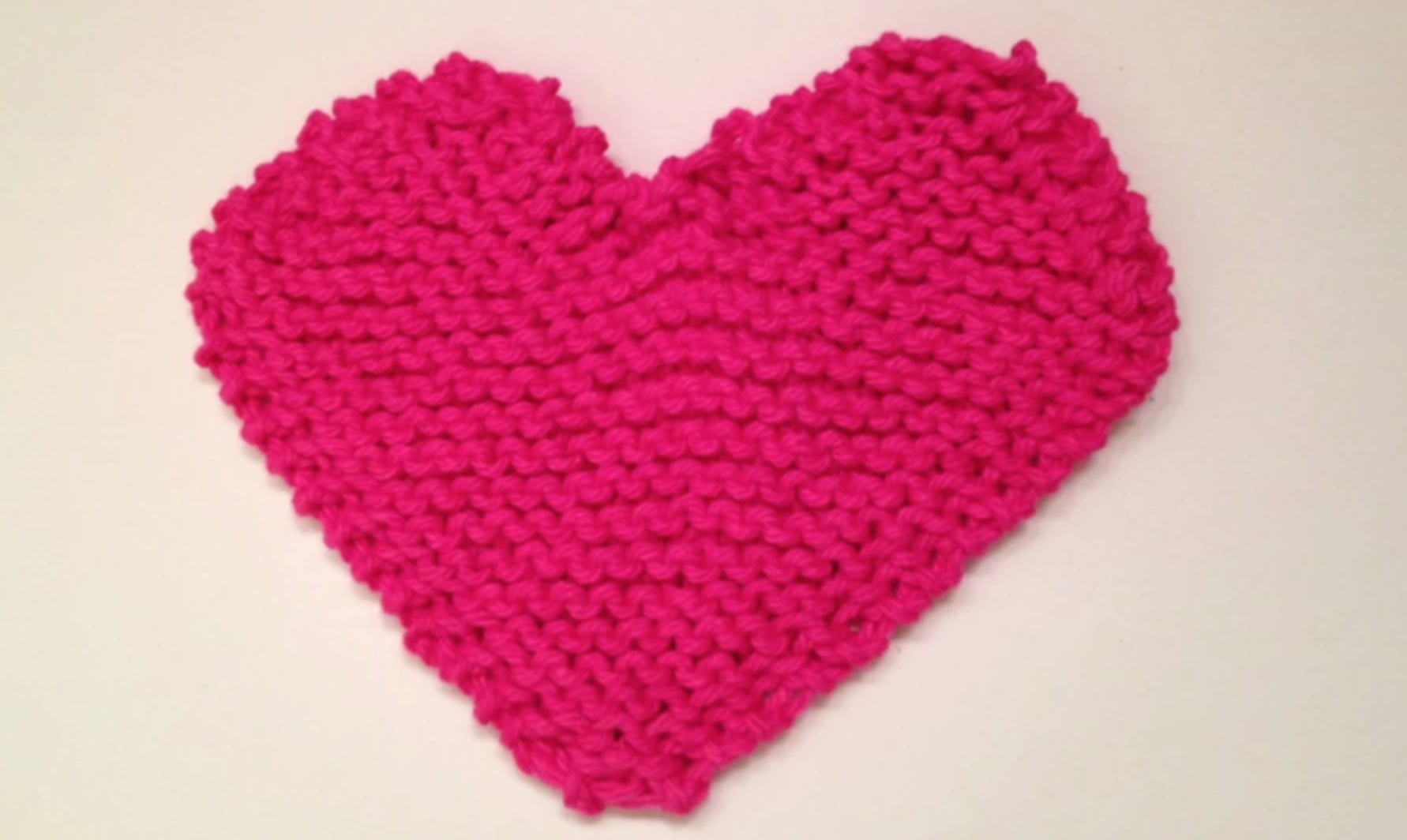 Go on and literally stitch your heart out creating a gift that can be used every Valentine's Day for years to come. This pattern uses cotton worsted weight yarn, so it won't shrink or stretch when washed.
MAKE IT
3. Cute Mug Cozy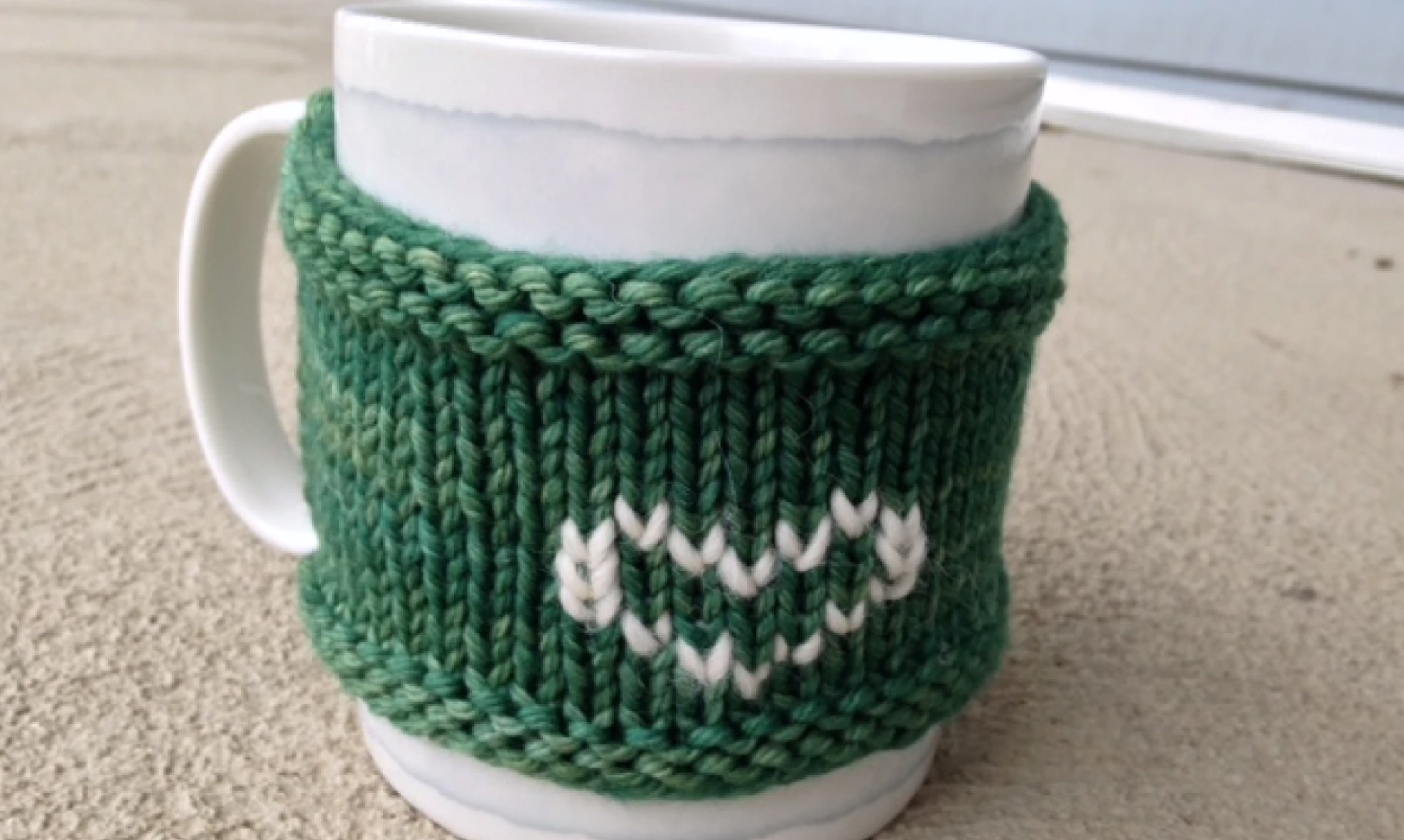 Grab your DPNs or use the magic loop technique to knit a mug cozy for the coffee-lover in your life. As long as you follow the basic pattern, you can customize it any way you wish with colorwork and edging.
MAKE IT
4. Faux Woven Scarf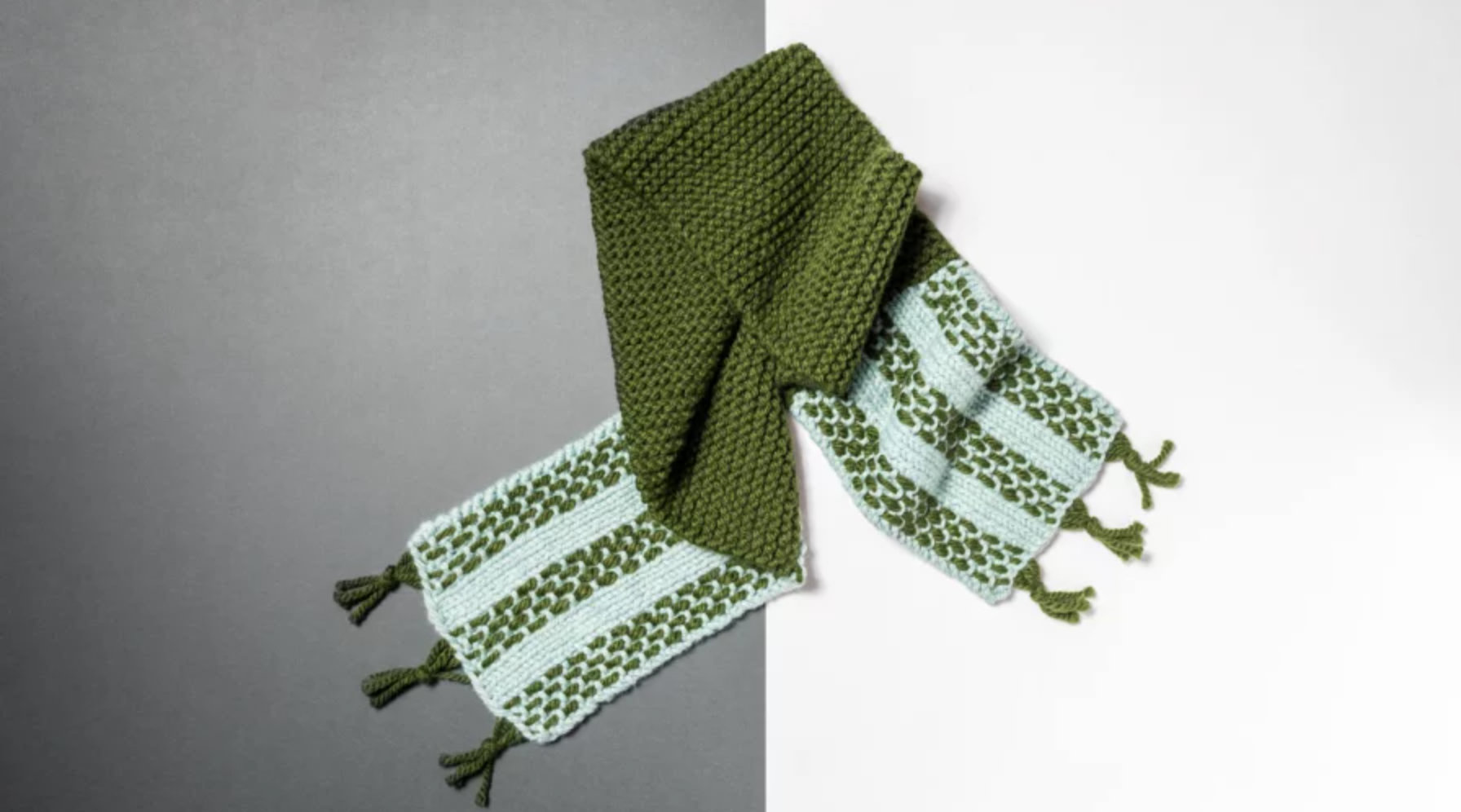 If you can knit and purl, you can make this scarf. The woven fringe is worked in after you're done knitting, so no special tools are required.
MAKE IT
5. Lieutenant's Heart Shawl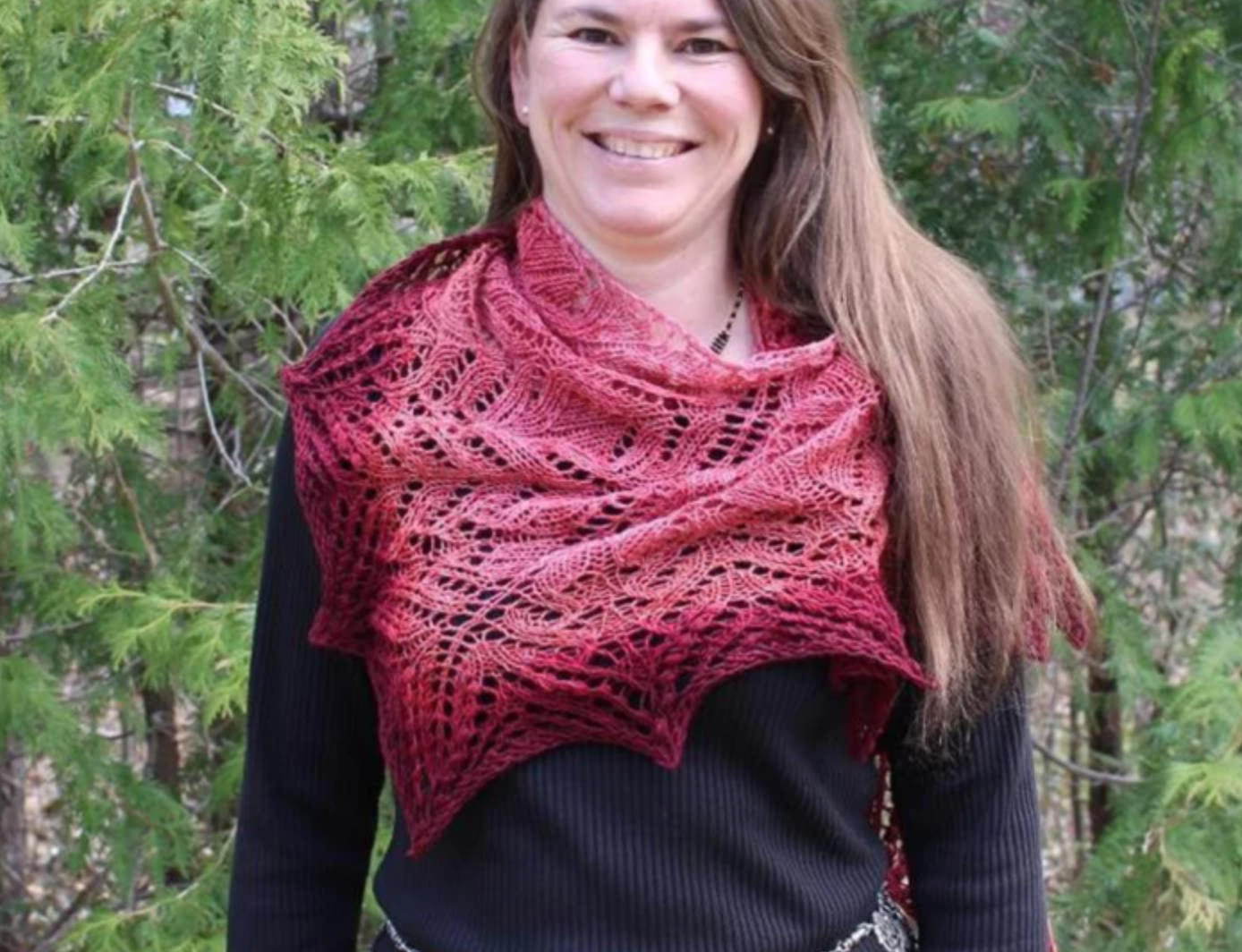 Knit from the neck to edge, this delicate shawl starts simple and gradually becomes more intricate as you work toward the edges.
SHOP THE PATTERN
6. Sweetest Heart Socks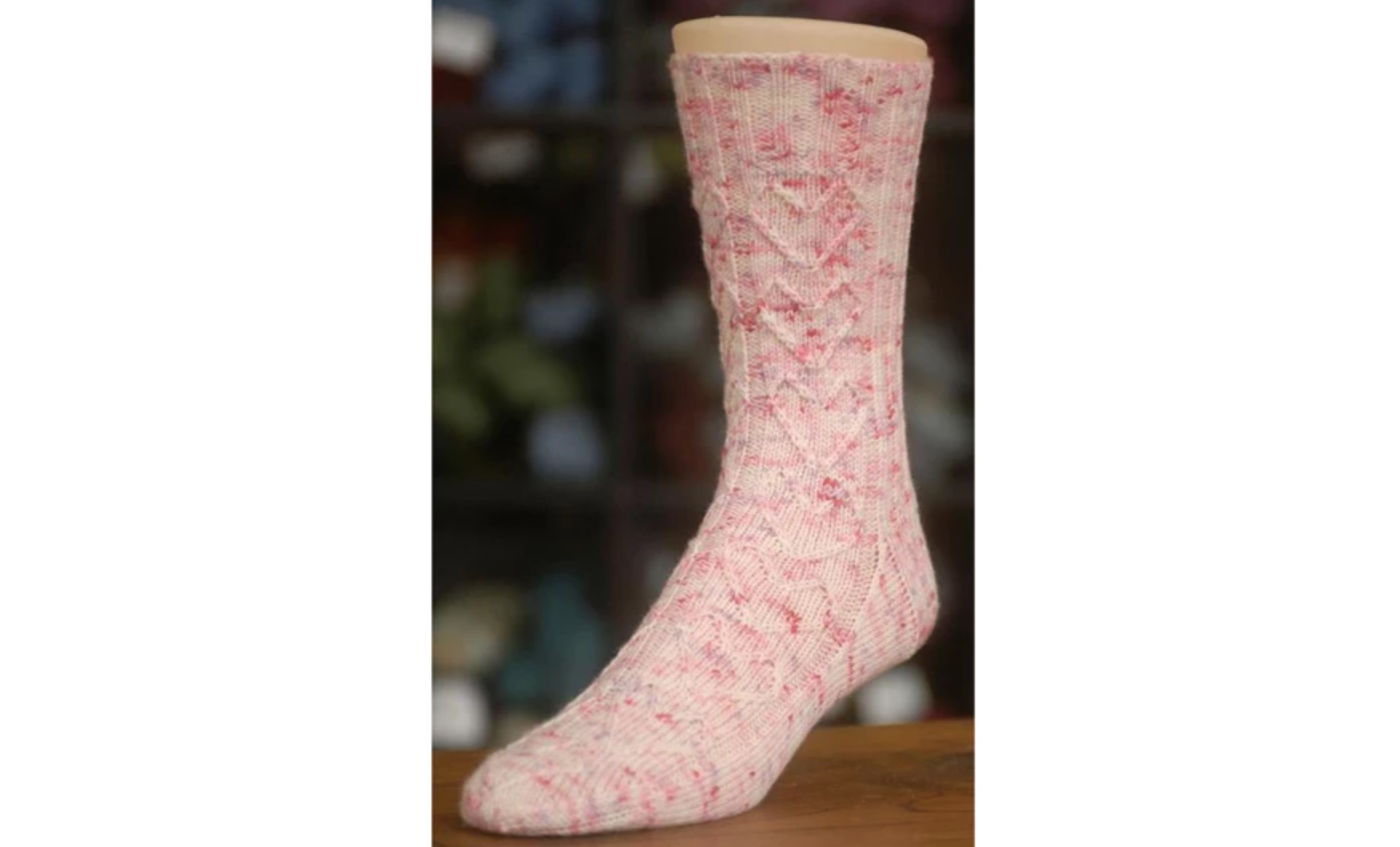 Keep those toes nice and toasty with festive Valentine socks. You'll work in the round using twisted stitches to make the adorable textured hearts.
SHOP THE PATTERN
7. Swirly Heart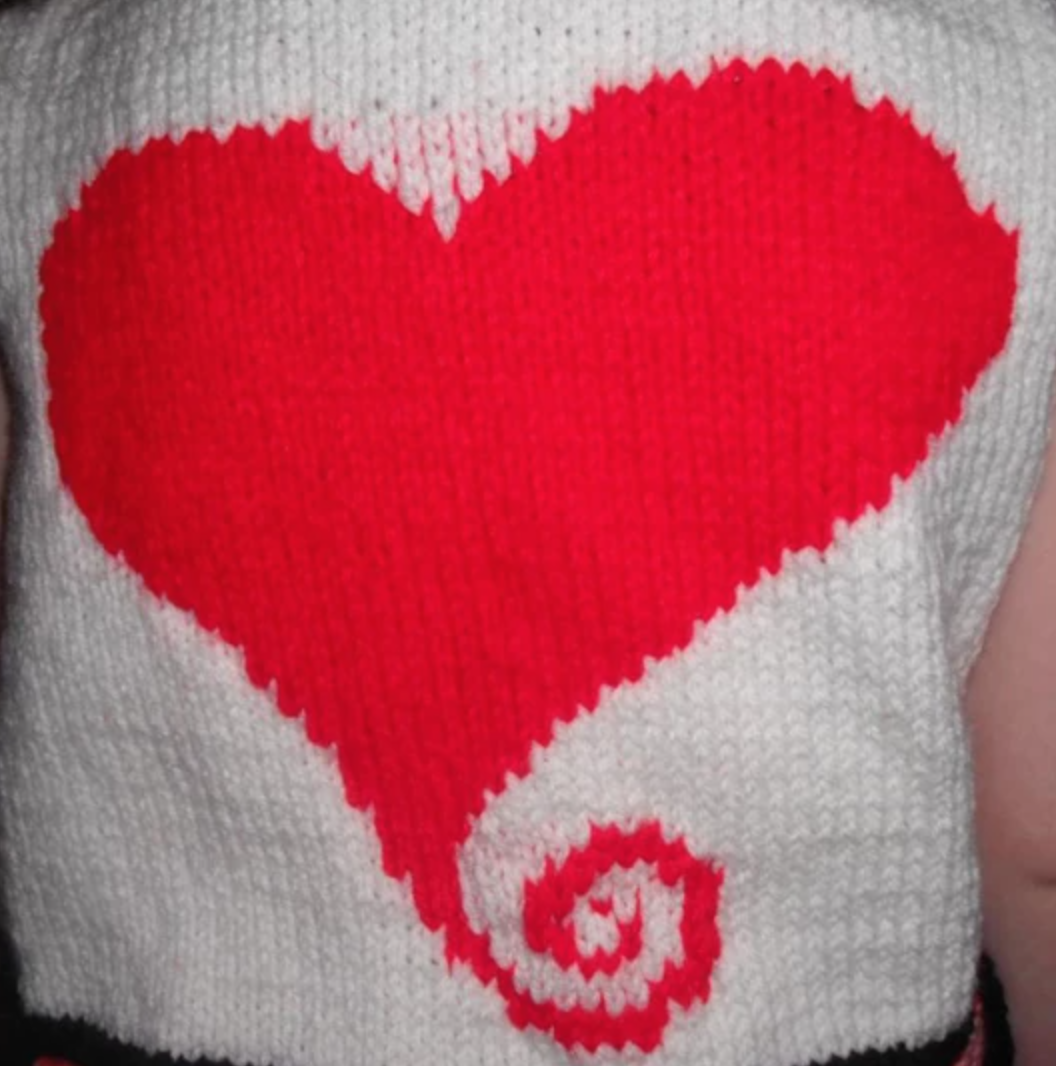 Follow this intarsia chart and you can knit a swirly heart on anything. A pillow, sweater, blanket — whatever you want to gift!
GET THE PATTERN
8. Rye Socks
Forget sock-weight yarn and those tiny size 1 needles. These are knit with worsted-weight yarn, so they come together way faster than your typical sock pattern.
GET THE PATTERN
9. Beckenham Scarf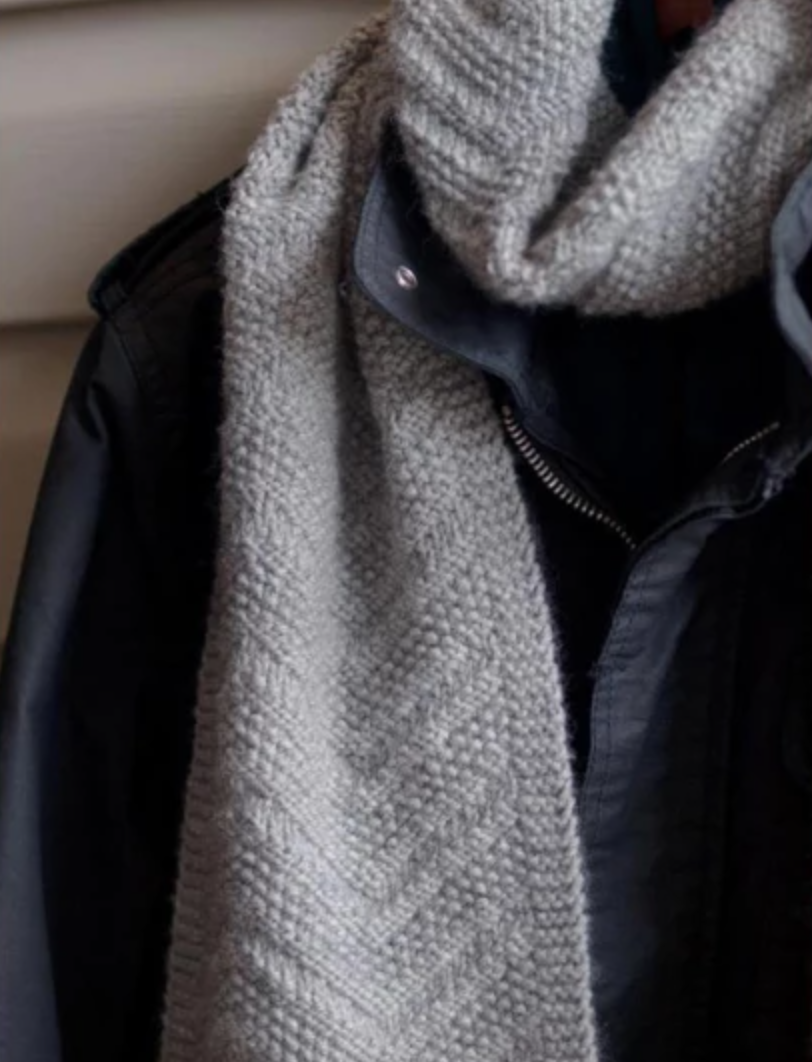 This scarf can be knit in a variety of yarn weights, so choose the one you like best. In a hurry? The chunky yarn version is probably your best bet. Oh, and this pattern is also reversible, so there's never a need to hide the wrong side.
SHOP THE PATTERN