Most of the men I knit for are pretty picky when it comes to their choice in knitting patterns. (Fingerless gloves are off limits for most of them, for instance.) It's no different when I'm stitching knit hats for men.
Some dudes are more adventurous when it comes to donning hats, never shying away from a slouch hat or another non-traditional shape. But others prefer the classic knit hats that aren't too fancy. Choosing just the right pattern can sometimes be tricky.
No matter what type of hat you're looking for, you can find it on Craftsy. Download one of these patterns — some of them are even FREE! — and start stitching knit hats for the men in your life.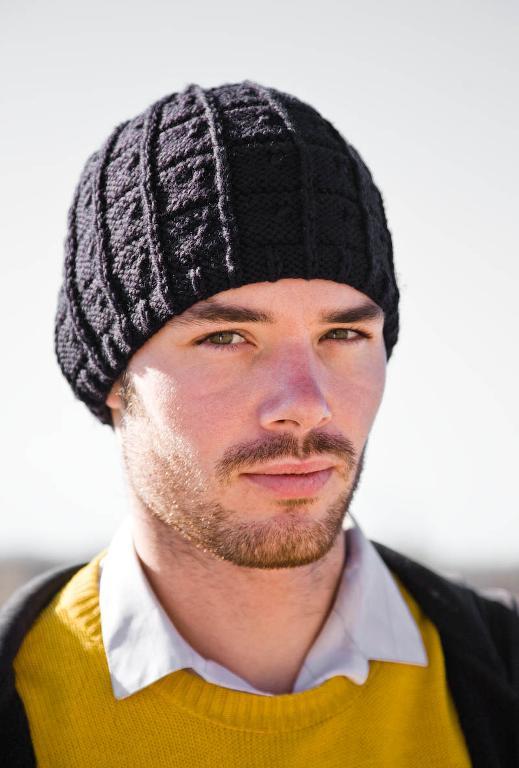 Photo via Woolibear
1. J.T. Men's Hat
This is a great option for a hat that some texture but still looks masculine. You'll need to know how to slip stitches and do basic shaping to make the cool texture. I love the stitch definition when it's knit up in a light or variegated yarn, too.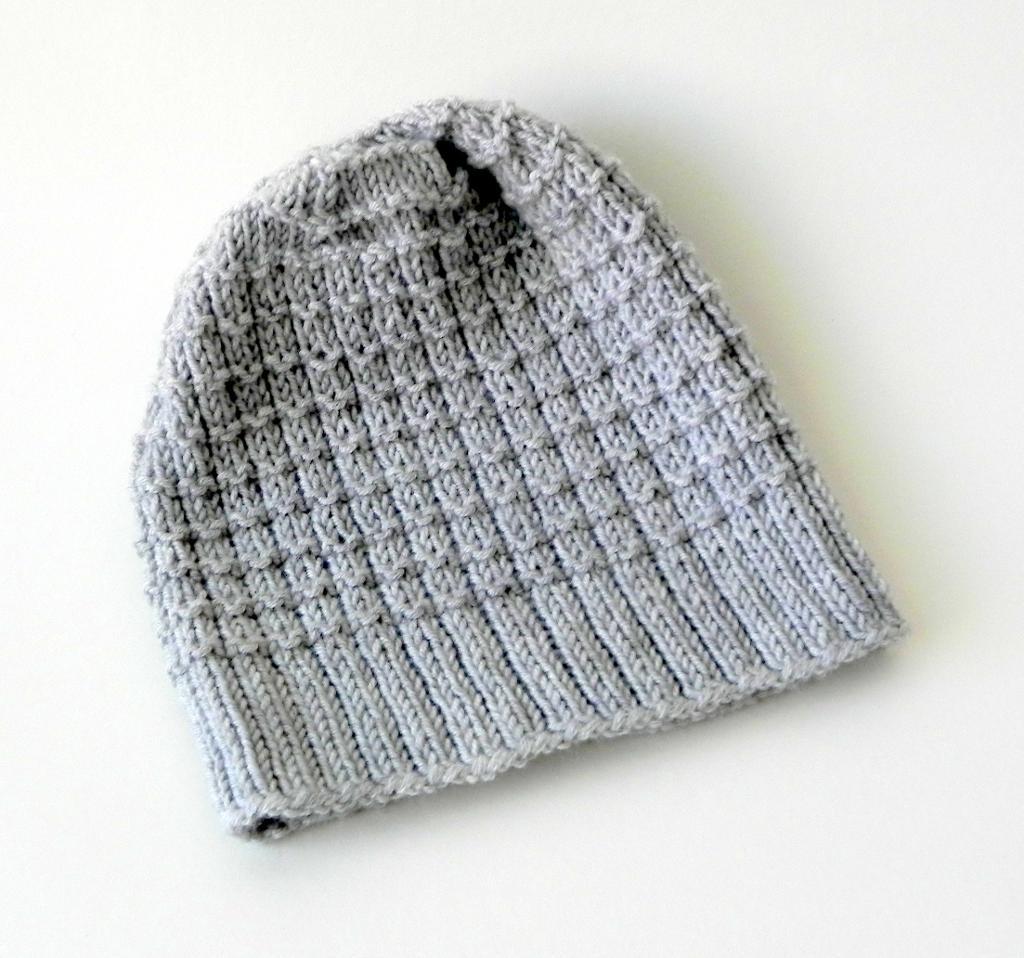 Photo via voronjono1326013
2. Waffle Hat
Here's another great example of texture that isn't too feminine. In fact, you might want to knit one of these for everyone you know. The pattern is sized for everyone from newborns to adults, and once you knit the first one you'll breeze right through the others.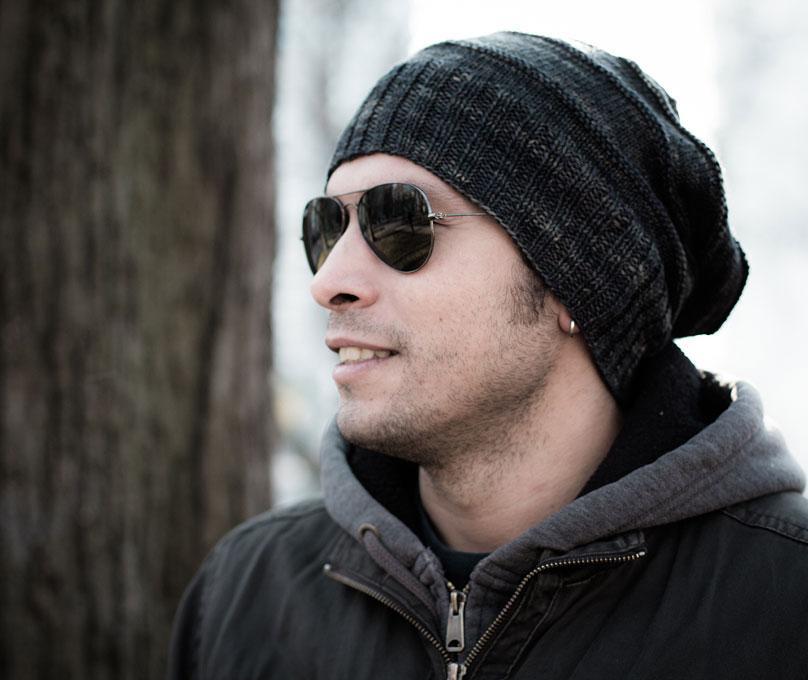 Photo via The Blue Brick
3. The Man-Slouch
This slouch hat is for a more fashionable dude who isn't afraid to sport more than just a basic beanie. The body of the hat is a stockinette stitch that can easily be substituted for a different stitch like seed stitch, moss stitch or any other stitch of the guy's choice.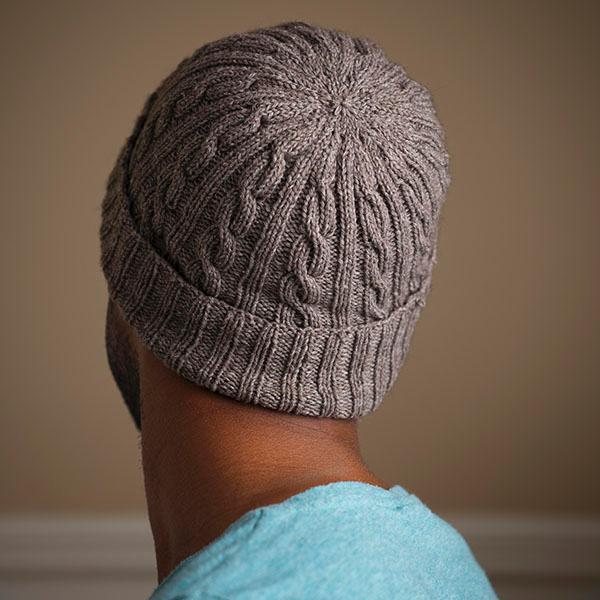 Photo via Chandi Agee
4. Man-Approved Cabled Hat Pattern
Even if guys aren't crazy about unique colors or textures, they're usually cool with cables. Cables bring on the texture while still maintaining a classic, unisex look. There's only one type of cable used in the entire pattern, so even if you're new to cables you should give this one a try. If this is your first time trying cables, consider Stephanie Japel's class Hats Four Ways: Circular Knit Lab, where you'll learn the basics of cables in the round.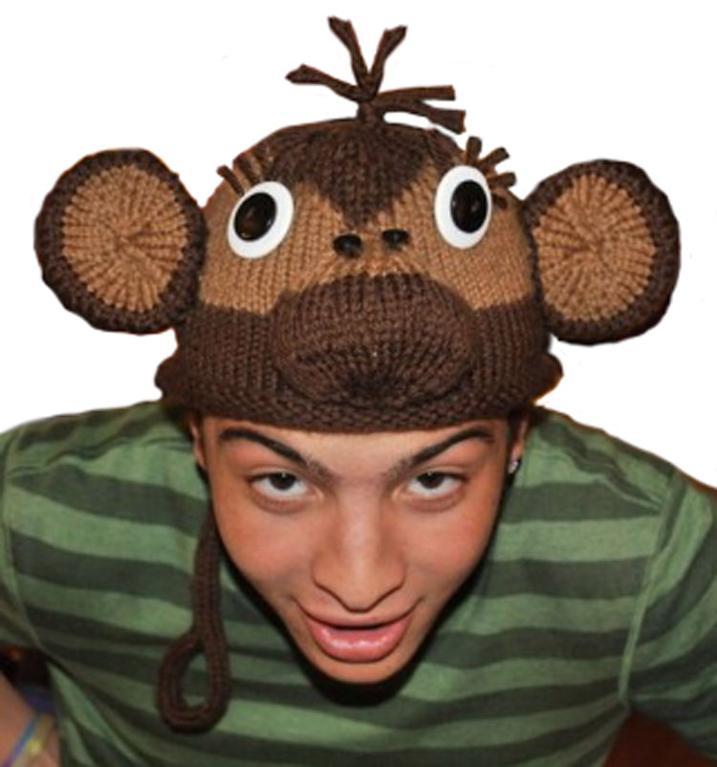 Photo via Linda R Schmidt
5. ROFL Monkey Hat
Knitting for a guy who's looking for something out of the ordinary? This monkey hat will certainly do the trick. There's a very small amount of colorwork involved, and you'll also need to know how to knit an i-cord.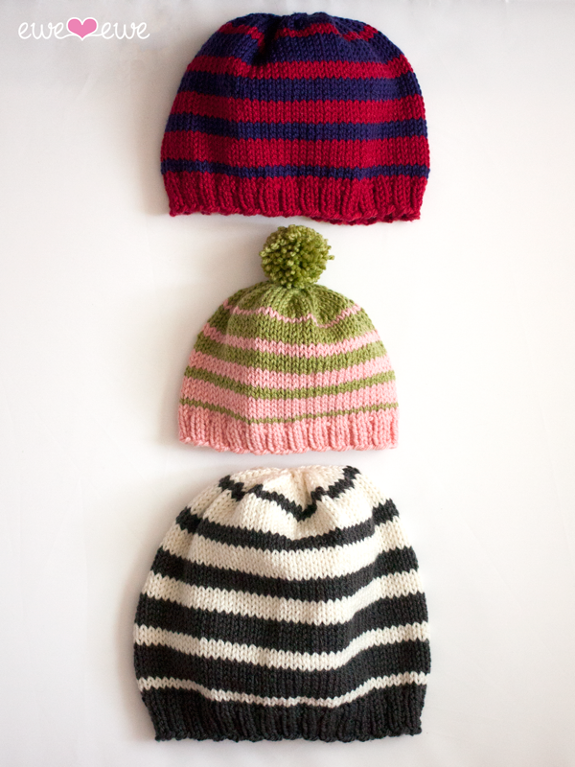 Photo via Heather Walpole
6. Family of Hats
I love this pattern because it's basic, but it has many opportunities for customization. Use the pattern to stitch a hat for anyone from baby to adult. If you're not crazy about stripes, you can customize the colors and even the stitch to make each hat unique. And hey, there are always self-striping yarns like Lion Brand Amazing Yarn or Cascade Pacific Multi Yarn.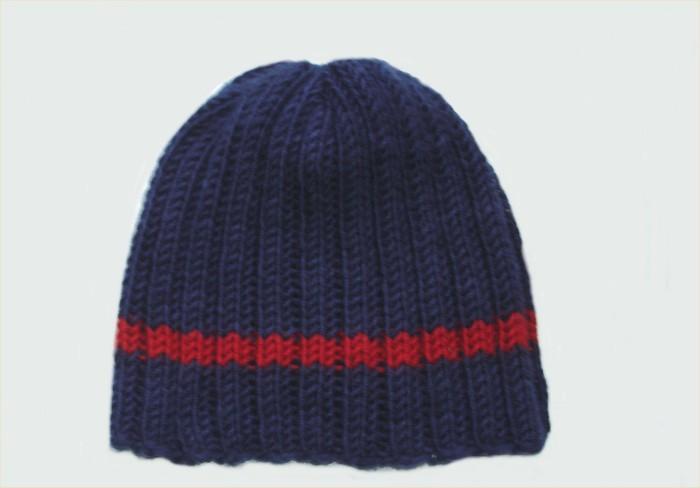 Photo via The Knitting Niche
7. The Classic Men's Hat
This pattern is about as basic as it gets, making it perfect for even the pickiest guy. The ribbing means the hat has a fit that's snug but not uncomfortable. It's knit with a bulky-weight yarn, so it works up in no time.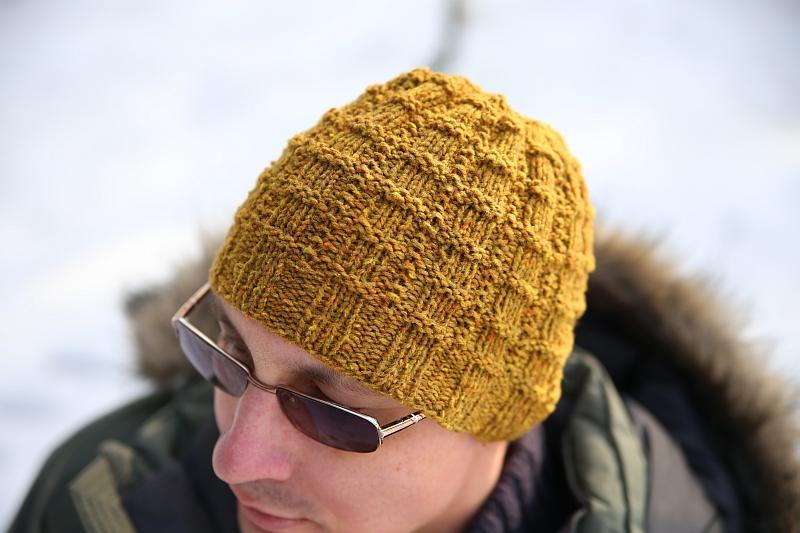 Photo via Hada Knits
8. Man Needs Hat
This hat was designed with a tweed yarn in mind. Use a light color if you really want that beautiful texture to stand out. Knitting for a guy who's not crazy about the stitch? Show him a swatch in a darker color and see if he changes his mind.