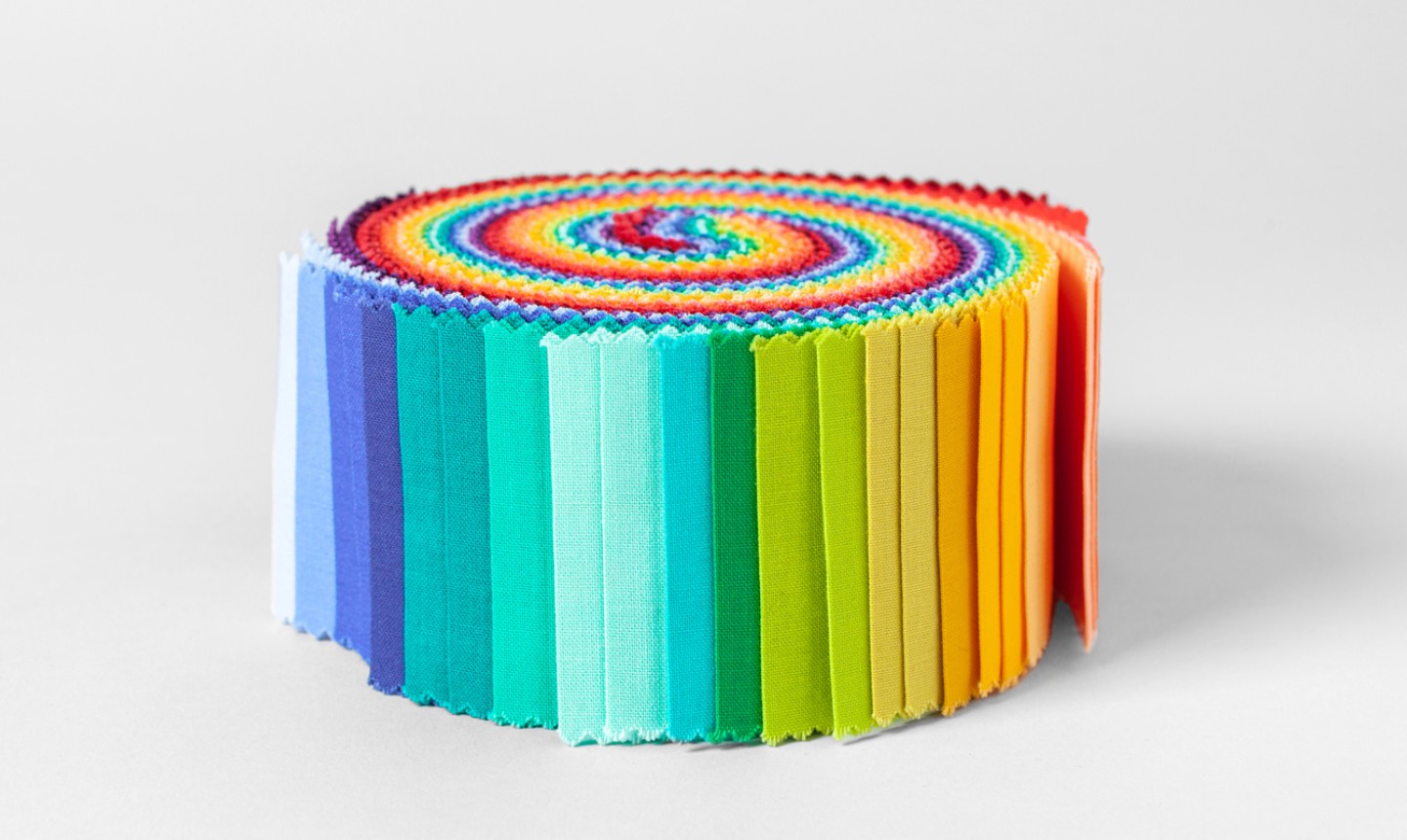 A jelly roll, a.k.a. a set of 2½″ precut fabric strips, is a major time saver for quilters. With the fabric already cut and coordinated, all that's left to do is sew the strips into a fantastic quilt top! So if you have a few jelly rolls you've collected over the years, here are a few designs that'll put them to good use.
1. Gumball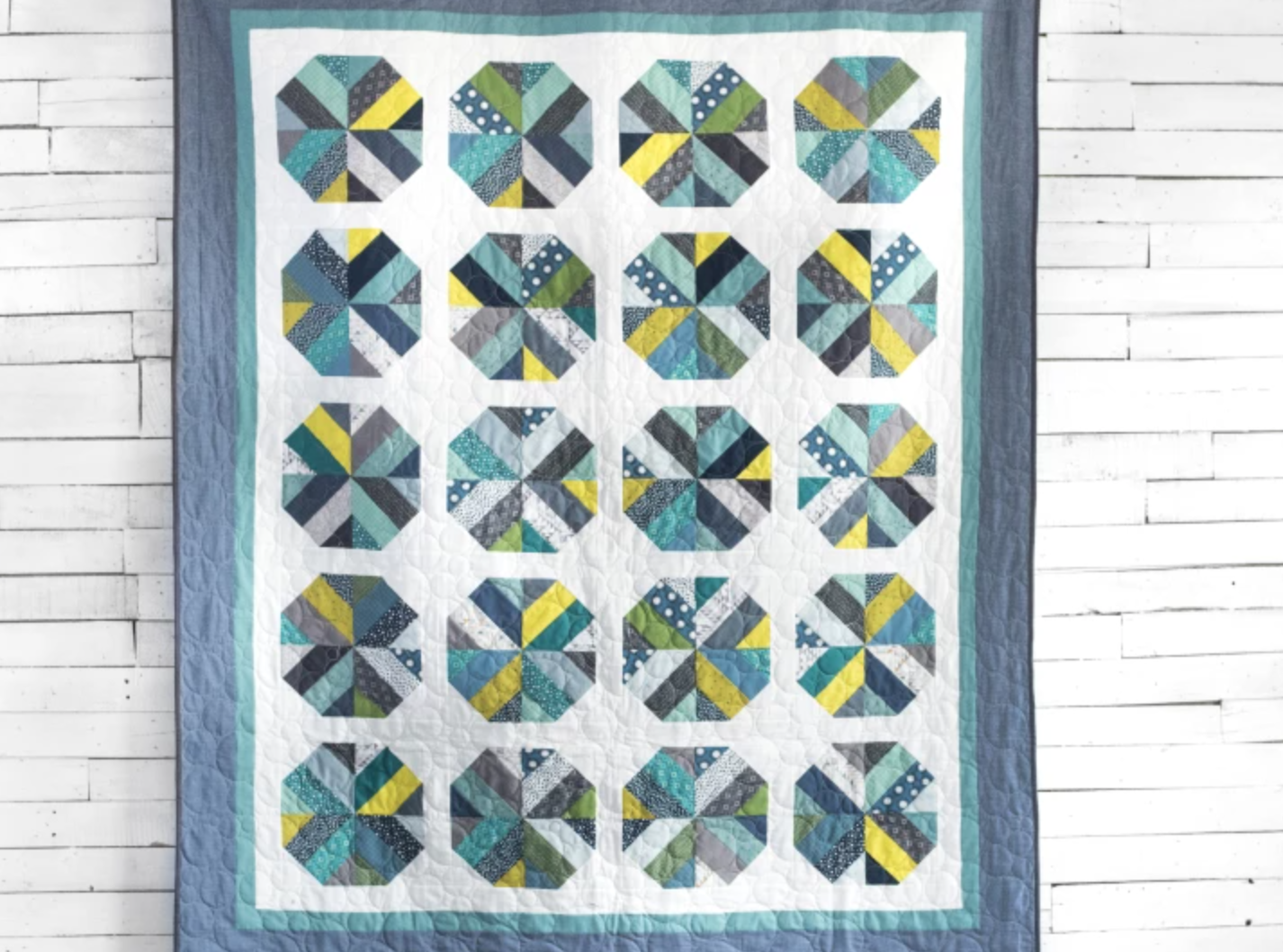 Grab both solid and print precuts and mix 'em together to create fun gumball blocks. Magic meets the eye here, too: the gumballs sure look curved, but you'll actually only make straight seams.
MAKE IT
2. Hourglass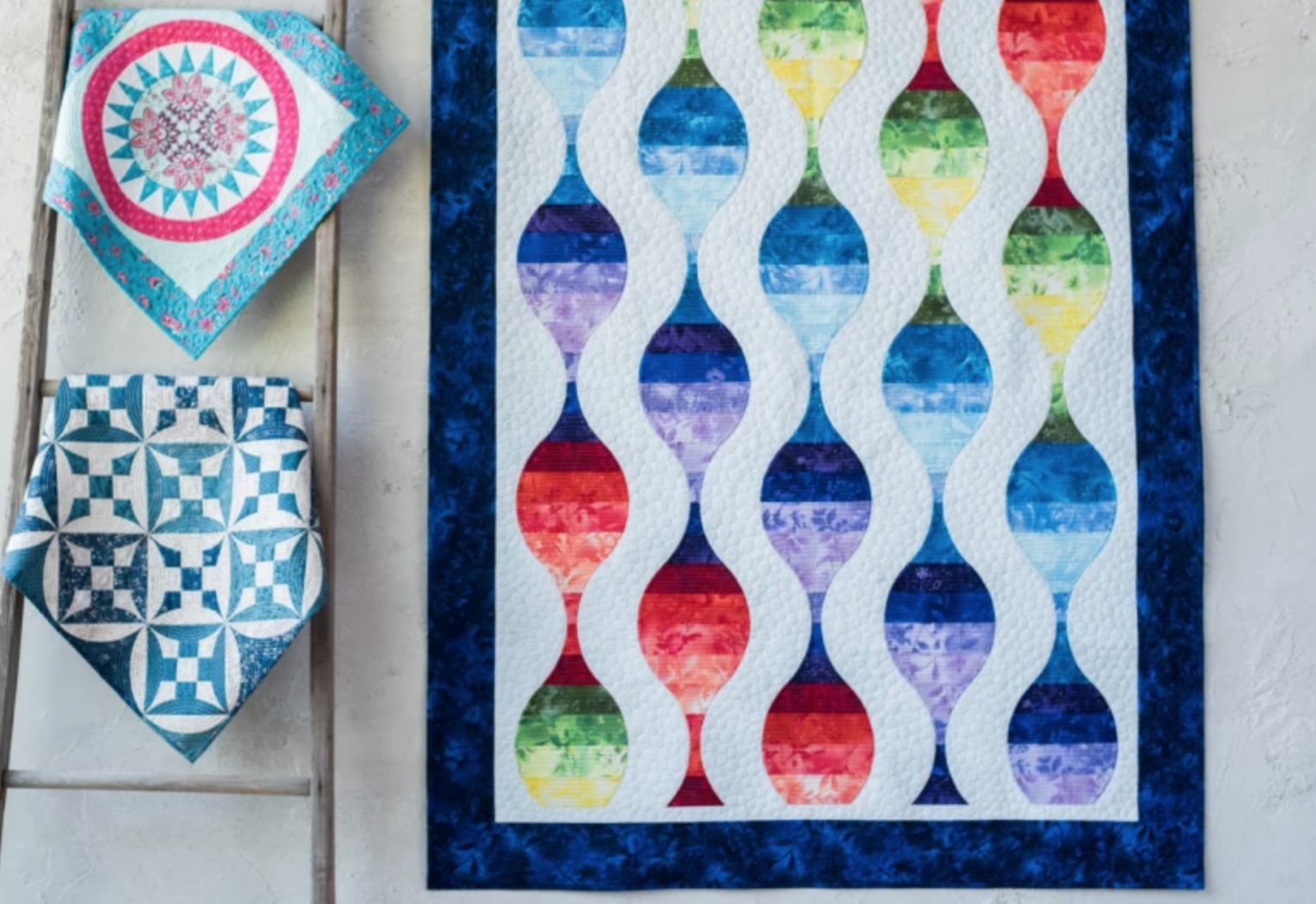 You'll need two blocks — and four jelly roll strips within each — to create the hourglass effect in this quilt, but the beautiful flow is well worth the planning. Pro tip: when choosing your strips, opt for small prints — tone-on-tones or petites — as they'll work much better with this design.
MAKE IT
3. Cathedral Windows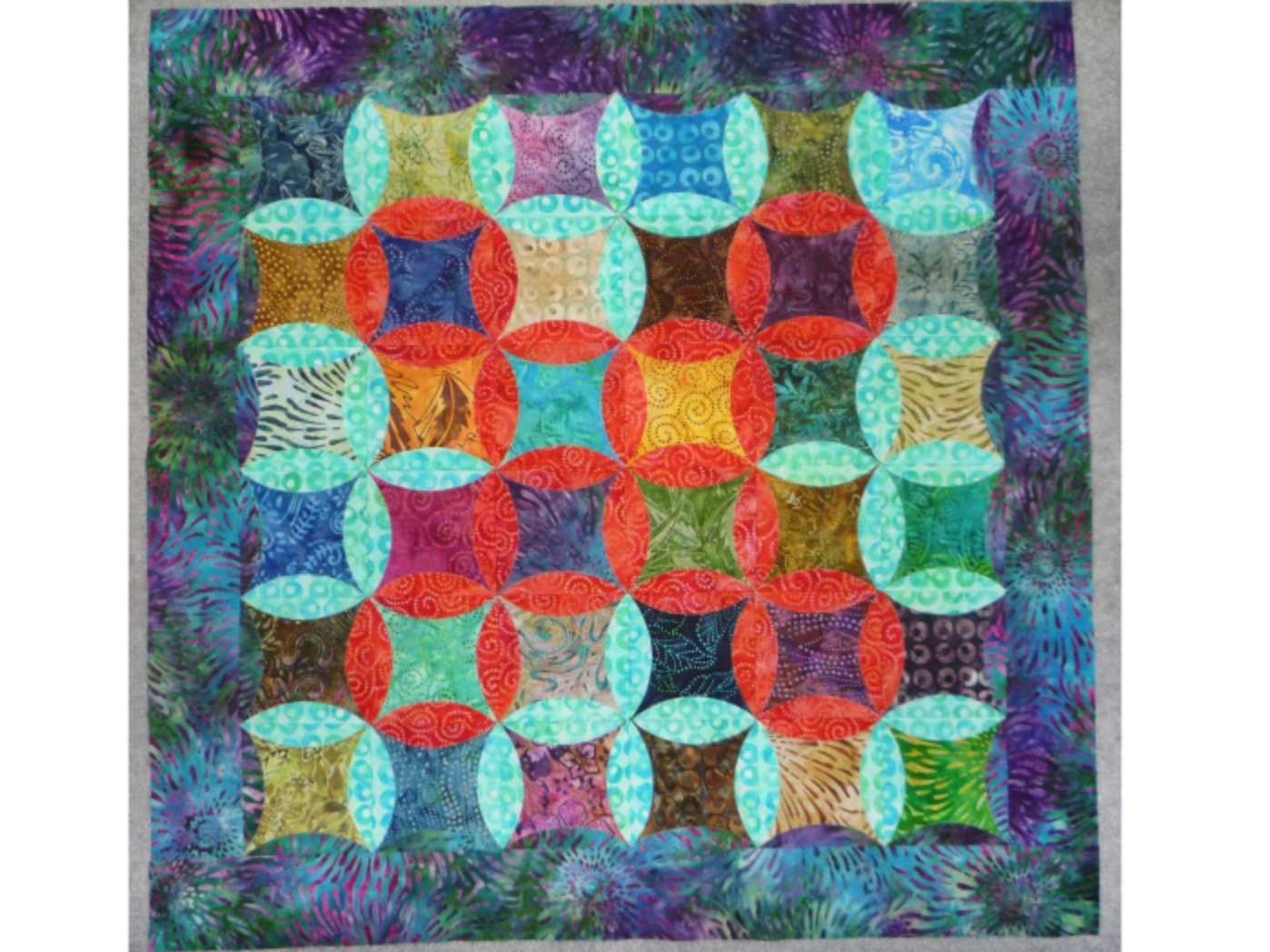 Fusible appliqué brings these traditional blocks together quickly, especially when you use 2½″ strips to create all the curves on your windows. Want to make it go even faster? Pick your main fabrics (the back of the window) from charm packs. Look at you, speedster!
MAKE IT
4. Modern X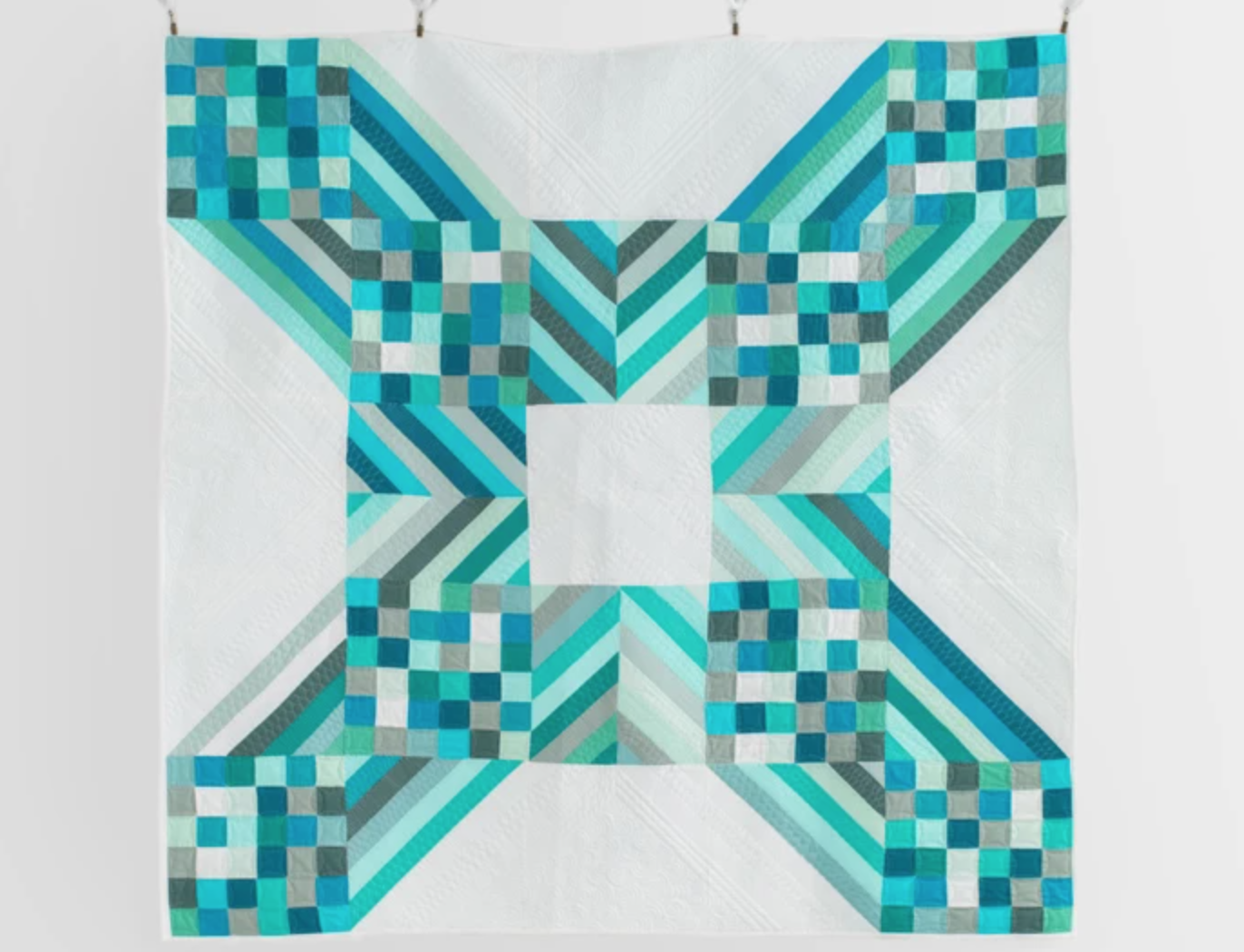 Combine strip piecing with patchwork and diagonal cutting to pull together this striking quilt. You'll make lots of fun shapes while forming your blocks — triangles, trapezoids, even parallelograms! — which will save you fabric and help you avoid paper and foundation piecing. Just get ready to become besties with your quilting rulers!
MAKE IT
5. Shoo Fly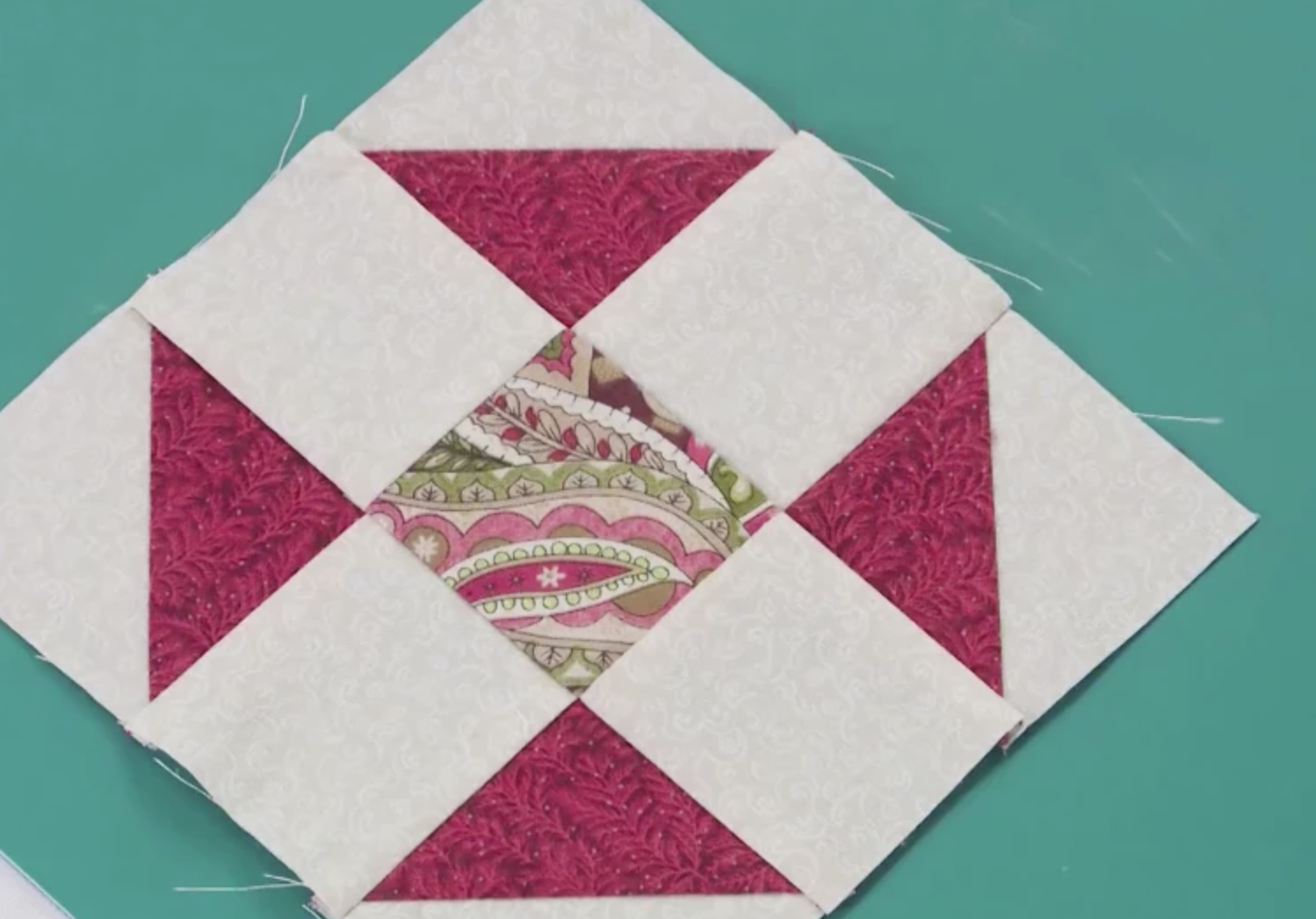 You'd usually need a fabric strip closer to 3″ wide to create the commonly used 2″ half-square triangle block, but this tutorial teaches you how to make jelly rolls work their magic. From there, you decide: make one block, or explore a variety of ideas and design a fun sampler quilt.
MAKE IT
6. Jelly Girl
Sewing strips and cutting them on an angle creates a cool hexagon block that's surprisingly simple to sew. Play around with your layout and each block can have a unique design inside!
MAKE IT