St. Patrick's Day is right around the corner! This time of the year our thoughts and decor shift to all things green (including fabric!). In the world of quilting, there is a rich Irish history.
Quilting was introduced in Ireland back in the 18th century by way of England. It appears that the wealthier women took to the craft in the beginning, and lower-income families soon followed. Old clothes and linens were cut up and sewn into patchwork quilts. Many of those old quilts were sewn with no middle layer, or batting, due to lack of supplies. Every now and then an old sheet or blanket would be used in the middle, but oftentimes those items could not be spared.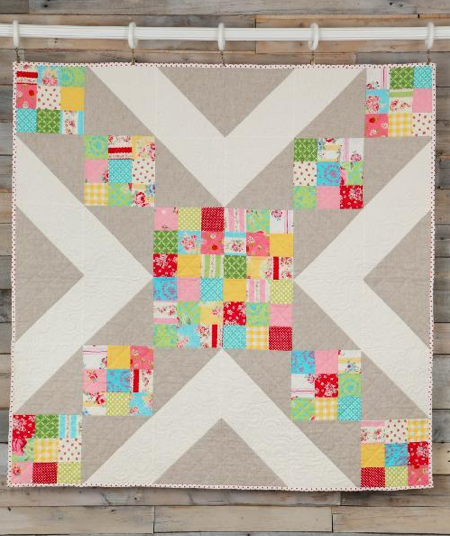 Irish Chain quilt via Bluprint instructor Amy Gibson
Common Irish quilt designs were simple or crazy patchwork, log cabins, baskets, and other traditional patterns. The Irish Chain quilt pattern is likely the most famous.
Irish chain quilts are named after a measuring tool that consists of small squares and strips. There are different varieties and layouts, including the single, double and triple chain. History lovers may find this intriguing: there is a bit of a debate over this pattern's place of origin. Some say the earliest dated quilts of this design were actually created in America. Read more about Irish Chain quilts over at quilt historian Barbara Brackman's blog, Material Culture.
In celebration of this week's St. Patrick's Day celebration, let's take a look at some lovely Irish quilting designs and patterns available right here on Bluprint.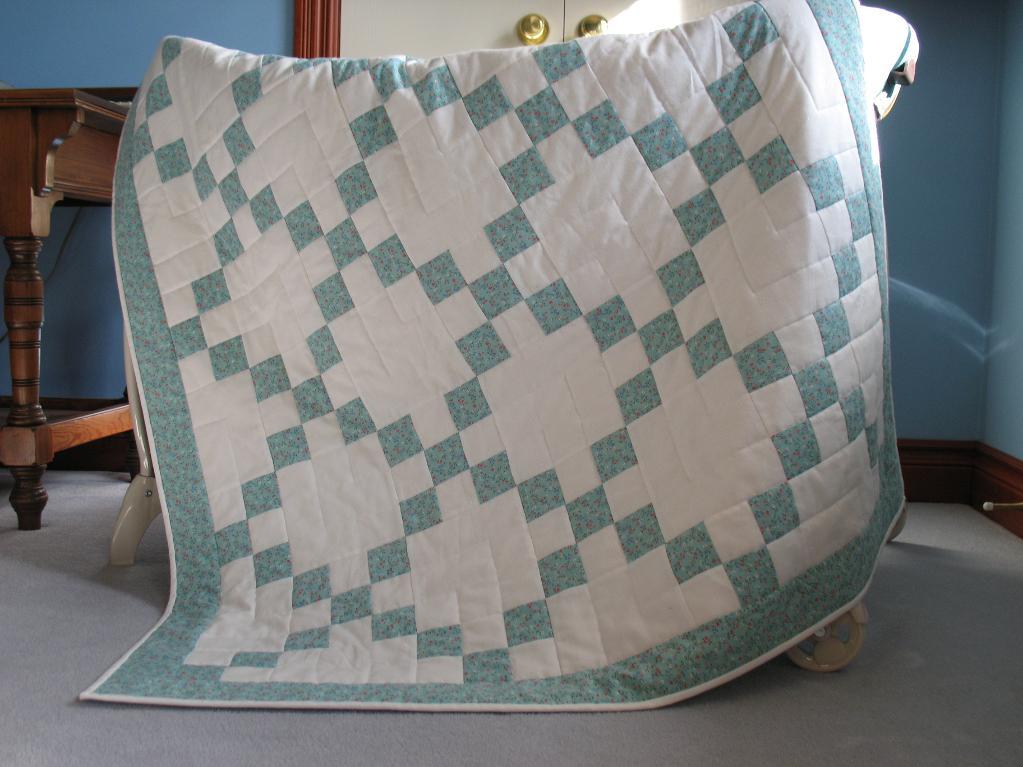 Photo via Bluprint member QuiltD.Signs
Baby Irish Chain
Take a weekend to sew up the Baby Irish Chain quilt pattern. The traditional design comes together quickly and easily. The finished product measures 44" x 56", just right for a lap or baby quilt.
Photo via Bluprint member Cheryl Brickey
On a Jelly Roll
Do you have a Jelly Roll laying around? Here is a great way to put it to use! Irish Chain squares frame pieced stars in the On a "Jelly" Roll quilt pattern. With one Jelly Roll, you can make one lap-sized quilt or two smaller quilts (baby and toddler size).
Photo via Audrey n Diane
Candy Shoppe
Here's another stunning Jelly Roll design! The Candy Shoppe Quilt pattern uses 32 Jelly Roll strips to create a large throw measuring 56" x 66". Re-create this playful quilt by pairing a crisp white solid with brightly colored fabrics.
Photo via Bluprint member Scrapendipity
Scrappy Irish Chain
Take a look at this incredible scrappy Irish Chain quilt made by Bluprint member Scrapendipity. Click here to find out all of the details on the quilt, as well as a link to her free tutorial.
Create 3 Irish Chain Quilts!
Find out how to make single, double and triple Irish Chain quilts that bring timeless, personalized style to any room with six on-demand video lessons that you can watch at home.Enroll Now »