We all love making baby blankets because they're small (and fast to stitch up!). But how small is too small, and how big is too big? We've got a list of good sizes for baby quilts.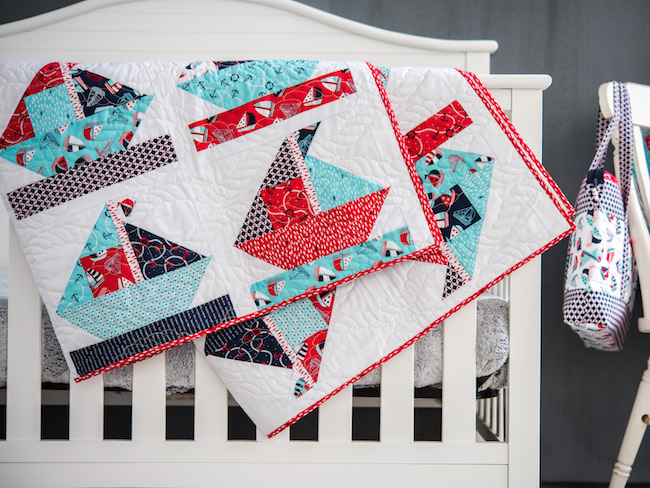 The good news is that there isn't one size you must adhere to. Your baby quilt can be as big or small as you like! But if you're looking for some guidance, read on to find out three of the most common baby quilt sizes, plus why you might choose each one.
Just remember: These are just suggestions. If yours is a bit big or a big small, no harm done.
The most common baby quilt sizes
30″ x 30″
This size is perfect for newborns! Although it won't last forever in terms of size (sounds like a good excuse to make another quilt, huh?), as your baby outgrows it, the quilt can become a play mat or carry along "just in case" quilt. One of the best parts of making a small 30″ square quilt? You only need one yard of fabric for the backing.
30″ x 40″
For those who prefer a rectangular size, this longer quilt gives your tot plenty of room to grow. And don't worry — you can still easily use yardage for the backing without having to piece it. 
36″ x 52″
This has become a standard size because it fits well over a crib mattress, which is usually around 28″ x 52″. But an important safety note: the American Association of Pediatrics recommends a bare crib (no quilts or blankets) for infant safety — so the crib size is less important than a size that the parents will appreciate.
Anything larger than 36″, whether square or rectangular, also makes a great floor covering for babies on the move — and larger quilts are sure to be used as the child grows and begins sleeping with covers.
What size do you make your baby quilts? Let us know in the comments!